A victorious start to the 2023 Singapore Premier League (SPL) campaign has given the Lion City Sailors much encouragement as they look to pick up where they left off in yet another home match at Bishan Stadium this Friday (3 March) night. 
The visitors Brunei DPMM are an unknown element, especially given that this will be their first SPL game after a pandemic-enforced three-year hiatus. 
Hafiz Nor acknowledged the challenge the Bruneians pose, but asserts that the Sailors' growing belief under Head Coach Risto Vidaković will give them the edge to push for a second straight win. 
"We don't really know what to expect from them for sure, but I think they still have some good foreign players who can be dangerous. The most important thing for us is to focus on our strengths and stick to Coach's plans. 
"We've been progressing really well under Coach Risto, the team is in really high spirits and there is no doubt we're gunning for another victory to repay our loyal fans," said the 34-year-old.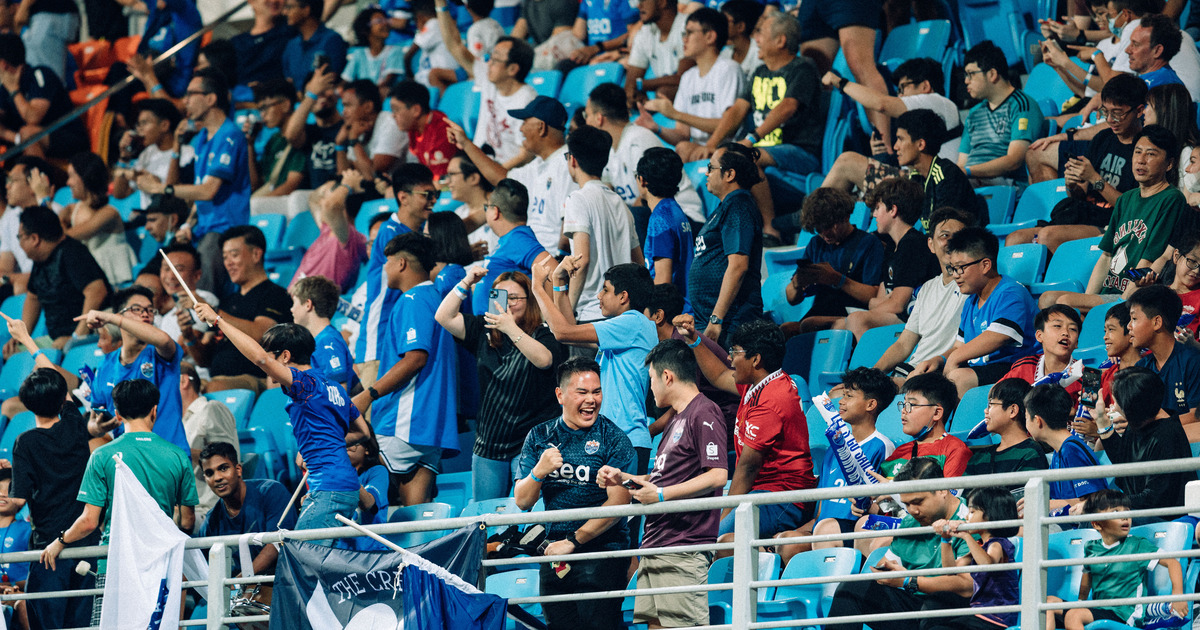 Hafiz turns 35 this August and is now playing in his 15th professional season, but – based on his sprightly and industrious display last Friday, at least – he is showing no signs of slowing down. 
Restored to his favoured right-wing role after playing at right-back for the majority of the 2022 season, it took him just 11 minutes to open his account for the season as he made a lung-bursting run into the box to finish off Maxime Lestienne's cross – which in turn set the Sailors on the way to an opening-day victory. 
The move was one that came right off the training ground. 
"We have played together for some time now so we know what we're going to do next when we look into each other's eyes. When he got the ball on the wings, I knew he's going to put the ball in so I had to make that run and I'm happy to help the team by scoring," said the Singapore international.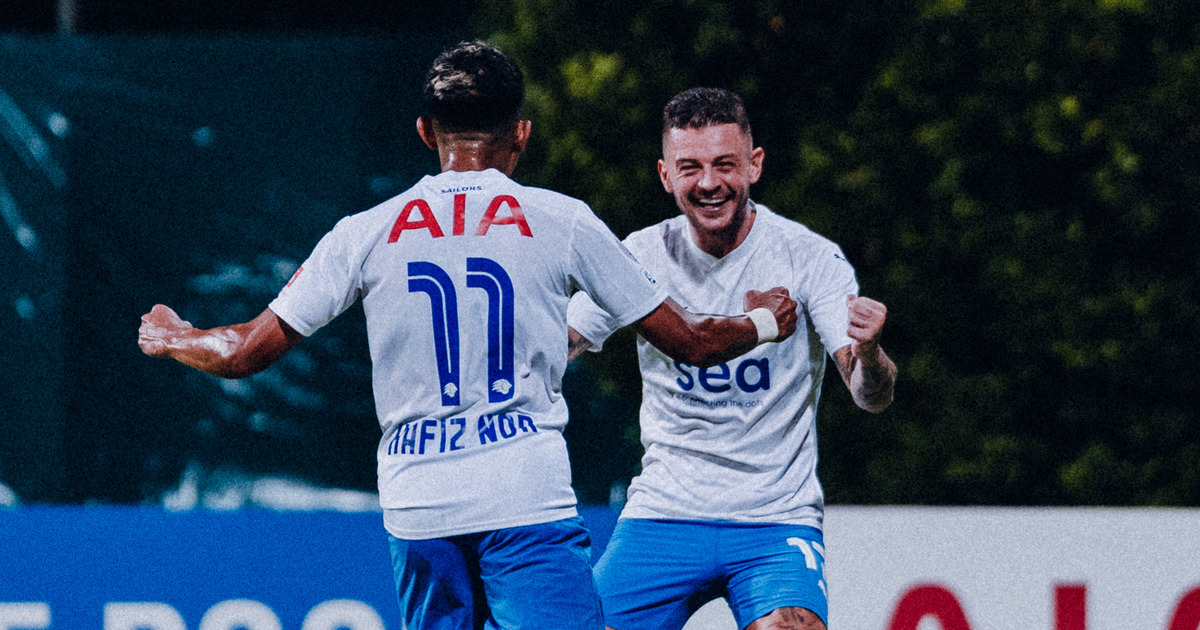 That goal meant he has now netted at least once in the last 11 SPL campaigns and the veteran is determined to remain as an asset to the team – regardless of what position he is deployed in. 
"I always say this: age doesn't matter. It's great that I'm still in great condition and my body can still take the high-level of professional football. It's important to take good care of myself so that I can contribute as much as possible to the team. 
"Wherever Coach wants to play, I will give my 110 percent for him. Versatility is really important: this season we have quite a few players like Chris (van Huizen) and (Danish) Qayyum, so if someone is injured, we can easily have someone step in and deliver the same quality," said Hafiz. 
Now a Sailors elder statesman, Hafiz is relishing the opportunity to impart his knowledge to the younger ones at the club.
"We're fortunate that we have a bunch of youngsters who are very hungry to improve and succeed at the club. I'm happy to play the role of guiding them on what to do and what not to do," he said.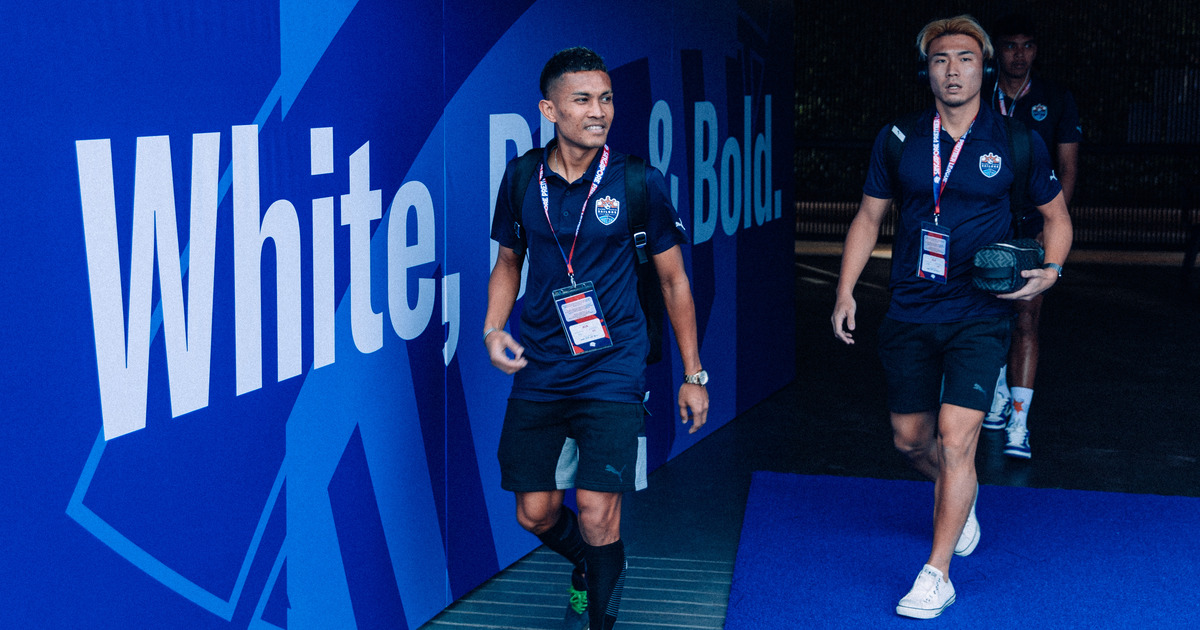 In figures like Hafiz, Maxime, Hariss Harun and Diego Lopes, the Sailors have experienced heads who can lead the Sailors through the inevitable highs and lows of a season with Risto clearly happy to be able to call upon them. 
"These players give the team a lot as they can take control and calm the team down if things are not going right on the pitch. But the team is never about individuals; it's about how everyone comes together as one so that we can deliver the same goal," said the 54-year-old Serb. 
"It's clear from last Friday we still have things to improve on and that's what we want to do against DPMM. We have to go out with a strong energy and play a dynamic style of football to continue the winning start." 
MORE FROM LION CITY SAILORS: