They are one of the in-form teams of the Thai League 1 (T1) so far this season, with three wins and a draw from their first four games.
But while Bangkok United might be flying high domestically – they are currently top of the T1 – Head Coach Totchtawan Sripan is well-aware that his team will encounter a different challenge in the Asian Football Confederation Champions League (ACL).
That is why the former Thai international is keen to keep his team grounded as they prepare for their opening ACL match against the Lion City Sailors at the Jalan Besar Stadium on Wednesday (20 September).
Totchtawan, who led Bangkok United to the Thai Champions Cup with a 2-0 win over Buriram United last month, said he expects a tough game.
 "Ever since we found out that we would have to play the Sailors, we've been working to get information about them," Totchawan revealed. "We know that they are one of the biggest teams in Singapore, and they have a lot of quality players.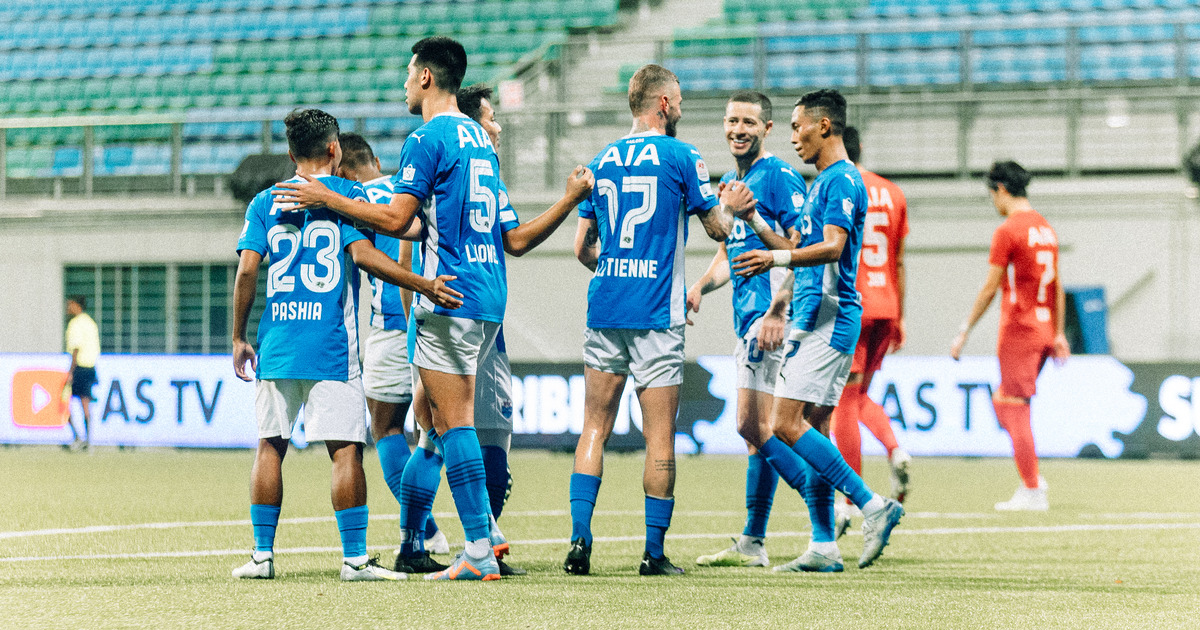 "Maxime (Lestienne) and Richairo (Živković) are very good, high-quality foreign players, and the Sailors also have a lot of Singapore National Team players that we have to look out for. We'll definitely have to be at our best to get three points against them."
But the Bangkok Angels are no slouches themselves, and their recent run of good form is no fluke.
Last season's Thai FA Cup runners-up boasts a strong squad which includes six current Thai internationals in midfielder Thitiphan Puangchan, defenders Peerapat Notchaiya and Nitipong Selanon, wingers Rungrath Poomchantuek and Pokklaw Anan, as well as goalkeeper Patiwat Khammai.
The quality of the team is augmented by Swedish-born Palestinian winger Mahmoud Eid, who has already notched an impressive three assists and three goals this season.
For many of the players, however, this will be their first time playing in the ACL – the last time Bangkok United qualified for the group stages of the competition was in 2007. Known as Bangkok University back then, they finished bottom of their group without a win.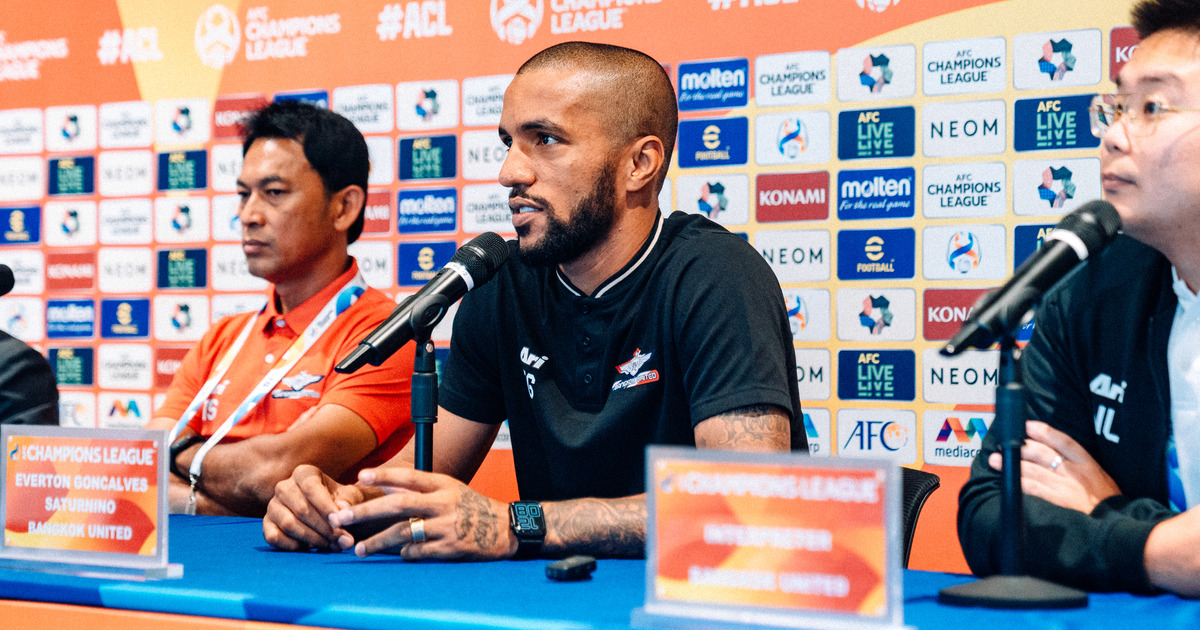 As such, Bangkok United captain Everton believes that the team will be extra motivated to get off to a good start against the Sailors.
"Everyone has been waiting for this moment, and we're all really excited to play our first match," the Brazilian centre-back said. "We've been training hard and preparing well for this game. The Sailors have very good players, but we have quality in our team as well, so it'll hopefully be a great game and we'll come out with the win."
Incidentally, this match will be the first time that Totchawan is returning to Singapore after 20 years, with the 51-year-old previously turning out for the now-defunct Sembawang Rangers between 1998 to 2003.
Much has changed since, including the re-turfing of the Jalan Besar Stadium from natural grass into an artificial pitch.
Admitting that it may take some time for his players to get used to playing on artificial turf, Totchawan said: "We've been playing on natural grass, and we don't have much time to get used to an artificial pitch.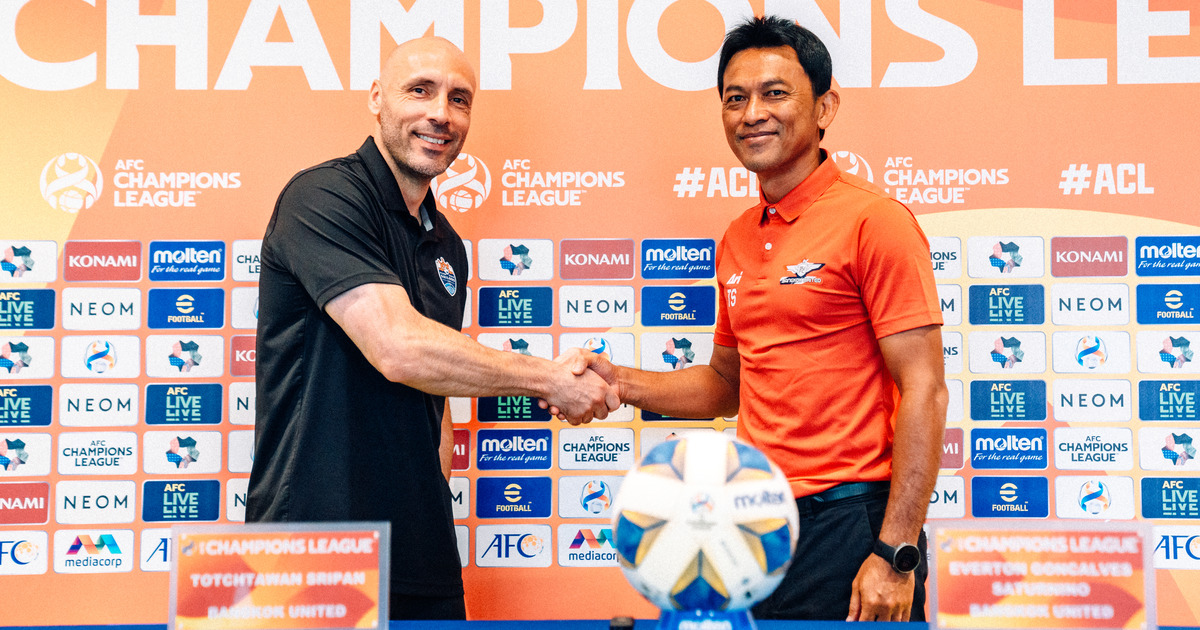 "But my coaching staff has been giving information about how it's like playing on artificial grass, and we might make certain tactical adjustments (to cope), but hopefully we can adapt to the pitch quickly."
Everton added that the artificial turf will likely give the Sailors an advantage, as he explained: "They're used to playing on these sorts of pitches, but not us. I previously played one tournament in Brazil (on artificial grass), so I've been telling the rest of the players that when you play on such a pitch, you cannot wait for the ball, because its movement can be unpredictable, and it's easy to make mistakes if you're not careful."
Nonetheless, while the Sailors might have the home ground advantage, Totchawan has called on his players to step up on Wednesday and seize the opportunity to make both club and country proud.
"As Bangkok United, we not only represent the club, but also our country," Totchawan said. "So, we'll do our best and make it a historic day for the club by winning our first ACL game. We want to make everyone back home proud, and get our ACL campaign off to the best start."
MORE FROM LION CITY SAILORS: