Two games, two draws. 
An encouraging point against defending Singapore Premier League (SPL) champions Albirex Niigata (S) was followed by a hard earned draw with Balestier Khalsa, having to dig deep before netting an injury-time leveller through a penalty.
The Lion City Sailors may not have won under Kim Do-hoon yet, but the Sailors believe this is merely a teething issue as they work towards being a multi-dimensional and unpredictable team. 
"Coach Kim wants us to be able to play multiple formations during a game. That's something quite new to us (in Singapore football)," shared forward Faris Ramli. "Previously a change of formation may only come when someone in the team receives a red card. 
"I think what he wants to instill in our mindset is that we shouldn't be too rigid on the pitch and that's something which the team is in line with. He has a lot of experience (coaching in the K League and winning the Asian Football Confederation Champions League (ACL)) and he's clearly always pushing to impart that knowledge to us.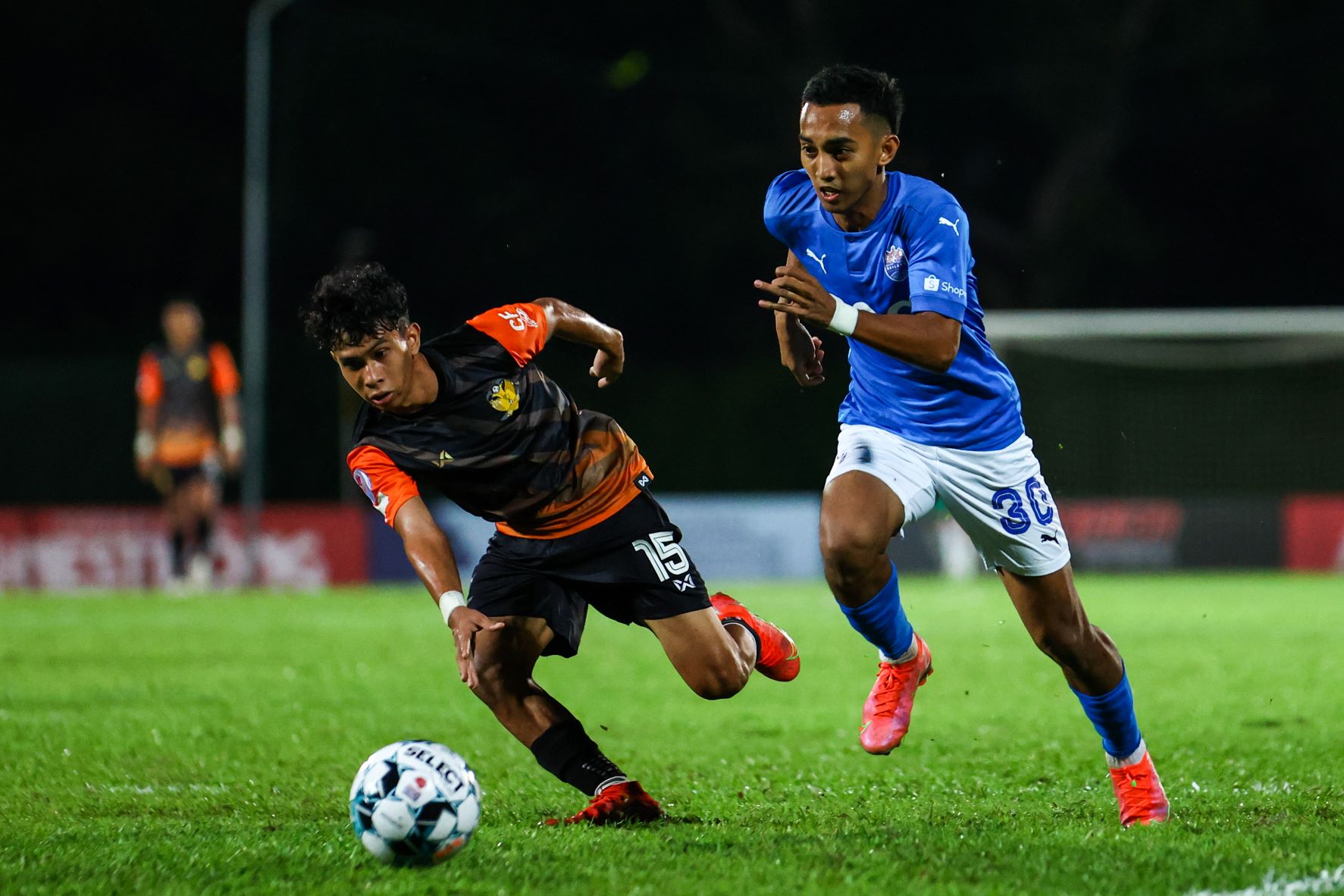 "We're progressively improving as a team and adapting to his style. Everyone's happy in training, now it's just a matter of translating everything we learned onto the pitch in terms of results."
Midfielder Saifullah Akbar shares the sentiment, noting that Kim "has several variations in how he wants the team to play". 
"Basically he wants us to be a multi-faceted team that has the ability to outwit teams at the regional level. For sure it's been hard and intense training under him, but he has also introduced certain games during training sessions to make things interesting and help ease our minds," added the 2020 SPL Young Player of the Year. "We have got to know him better since he took over in late June, and I'm sure the wins are coming."
Next up for the Sailors is a huge fixture, entertaining Tampines Rovers in a battle between last season's top two local sides on Sunday evening (15 August). Kim's men – who are six points behind frontrunners Albirex with two games in hand – can put pressure on the league leaders and put more distance between themselves and the Stags. 
The Sailors have a score to settle with Tampines, having not been able to get a victory over them in three encounters – two draws and a defeat – since their 2020 inception. The most recent fixture was an enthralling season-opening encounter in March, with the Sailors leading 3-1 before a quick-fire Yasir Hanapi brace ensured the Stags got a share of the spoils. 
Saifullah believes the winless run against their title rivals comes as "a source of motivation", while singling out the midfield battle between both sides as the key area that will decide the game. 
"We definitely want to beat them this time round," said the 22-year-old. "It's important for us to take control of the midfield where they have players like Zehrudin Mehmedović and Kyoga Nakamura. We have fantastic midfielders as well in Hariss (Harun), Shahdan (Sulaiman) and Song (Ui-young) – there are many options for us, and I believe we can win this battle if we follow coach Kim's instructions."
Faris noted the difficulty playing against a Tampines side under the tutelage of Gavin Lee since 2019 and now armed with the experience of playing against top Asian sides in their maiden ACL campaign in June and July.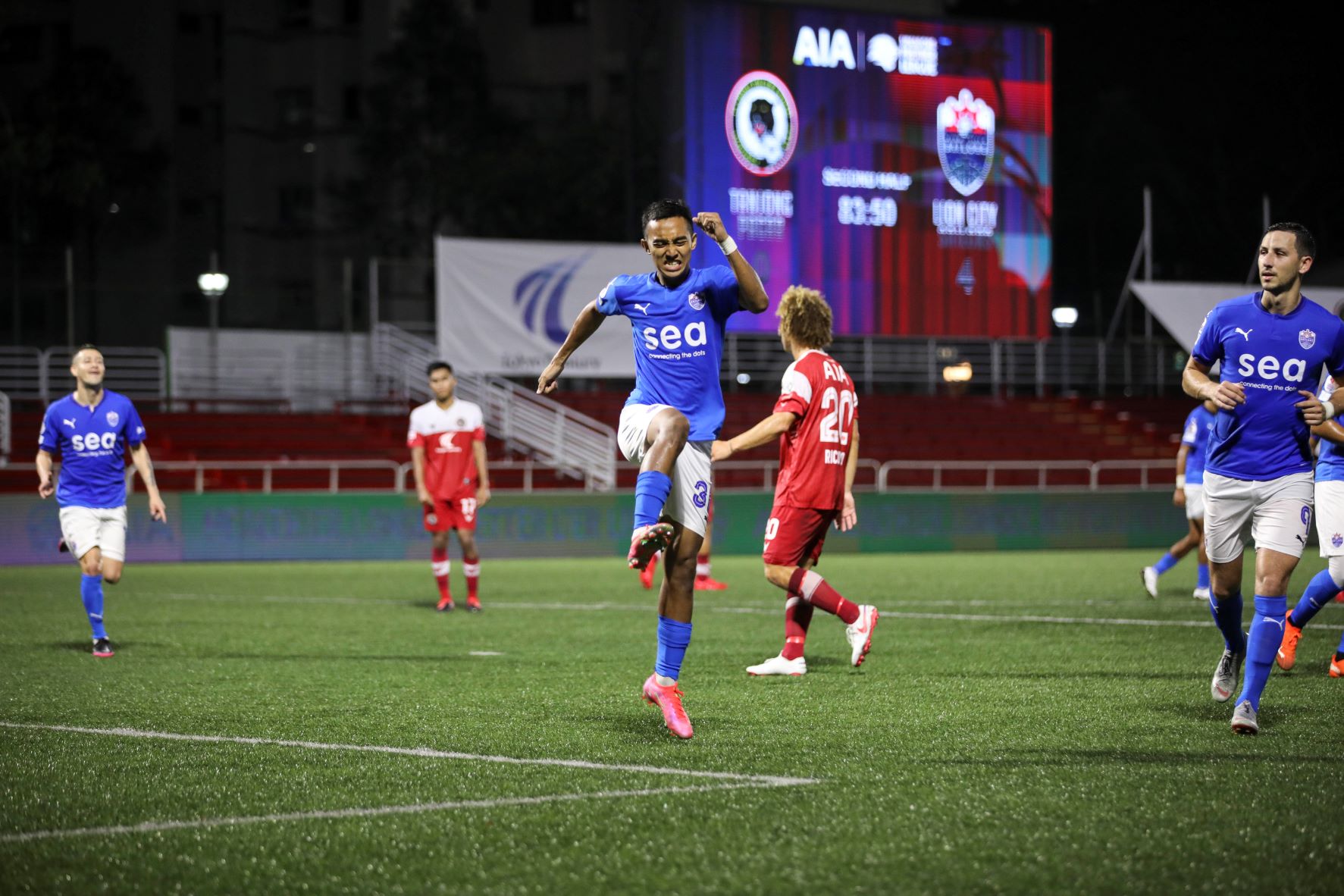 "They've been under the same coach and are already accustomed to their style of play, while we had a change of coach recently. That's the key difference," acknowledged the 28-year-old. 
"We need to get our act together against them and show what we're capable of. We don't want to lose any more points after dropping four (against Albirex and Balestier) in the last two matches."
On the personal front, there are reasons enough for Faris and Saifullah to step up and prove their worth as the league heads into the business end of the season. 
Coming home to link up with the Sailors this year after a season north of the Causeway with Terengganu FC, Faris had to stick it out in a difficult first half of 2021 where he did not manage to break into the first eleven. Now he's beginning to find some headway under Kim and is ready to make up for lost time. 
"In my career, this is definitely the season where I had to stay the most patient as a player," said the 2019 SPL Player of the Year, who has one goal and an assist to his name this campaign. "For me as a player, the priority is the team and the most important thing is that we're playing to our strengths. 
"At the start of the season, I was often on the bench. I just adopted a different mindset, being patient and supporting the team in whatever way was needed. 
"I guess patience is really a virtue and now it's starting to show. Coach Kim's a coach who really likes to see how I play and I'm happy that he has me in his plans. Honestly I feel I have a lot more to give to the Sailors and now's the time for me to show why I'm here. I just have to grab the opportunity with both hands."
Enthusiastically grabbing opportunities that present themselves is a similar approach that Saifullah has adopted. 
Playing alongside top players the likes of former Benfica midfielder Diego Lopes, Harris and Shahdan is an opportunity Saifullah is making the most of on a daily basis.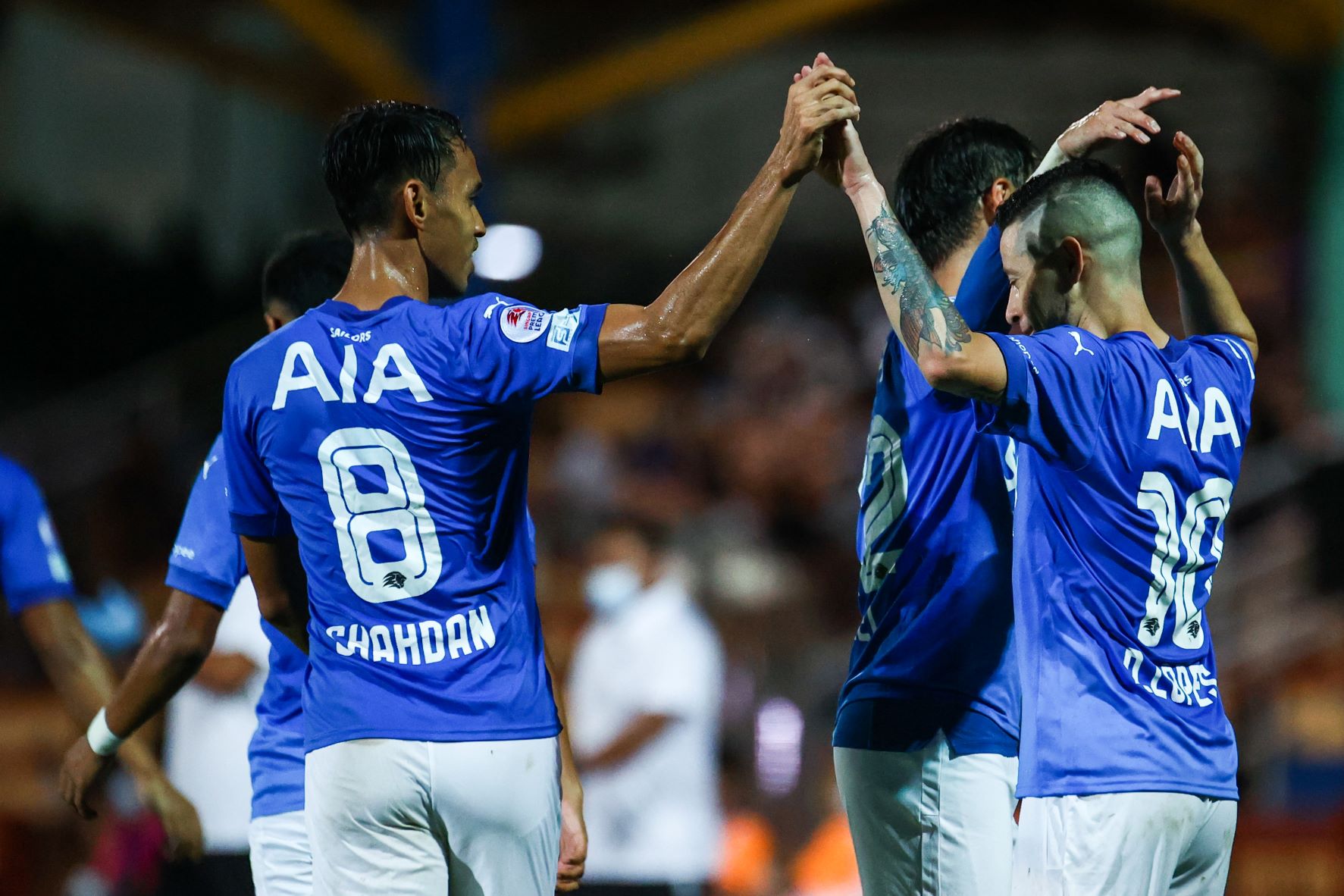 "It's been so nice playing and learning from Diego. Sometimes there isn't even the need to communicate on the pitch because you just know where he will be to receive the pass or to pass to you," said the young playmaker who made his Singapore national team debut in a 4-0 defeat to Palestine in June. 
"It's my honour to train with players like him, Hariss and Shahdan where I can pick up something from them every day. I'm happy now that I've beaten my scoring record from last season (two goals), but I can't be satisfied," said Saifullah who has already exceeded his personal tally last season with three goals and an assist thus far. 
"I know I need to continue to score and assist more to be regarded as a top player – and more importantly, I need to do my part to help the team get results and hit our target of winning the league."
MORE FROM LION CITY SAILORS: