The Lion City Sailors are gradually settling into life under Risto Vidaković and it is in no small part down to his two trusty lieutenants – Pablo Muñiz from Spain and 39-year-old Bosnian Dževad Šarić – who have joined him onboard at the club. 
Alongside Risto, the pair have bedded into life at 8 Mattar Road, pulling the Sailors players, technical and auxiliary teams together for the battles that lie ahead on the upcoming Singapore Premier League (SPL) season.
The 45-year-old Pablo – who holds a UEFA A Coaching License – is the Sailors' assistant coach and Risto's right-hand man, key to ensuring the team grows into the new football philosophy laid out for the Sailors' Class of 2023. 
Doubling up as the club's Head of Video Analytics, Pablo is relishing the opportunity to play a key role in what he believes is an ambitious Sailors project. 
"There's a lot of excitement here because the club is still quite new and wants to achieve big things in the future," said Pablo.
He played similar dual roles at various clubs: in Thailand with BG Pathum United, Suphanburi FC and Bangkok Glass between 2017 to 2022, as well as for the El Salvador national team from 2015 to 2016.
"I can already sense a good synergy between everyone at the club in these few weeks that I've been here and we have a great training centre too – so we have all the right elements here to be a successful club. I just want to play a part in helping the club fulfil our ambitions," added Pablo, who is working alongside Risto in a club setting for the first time.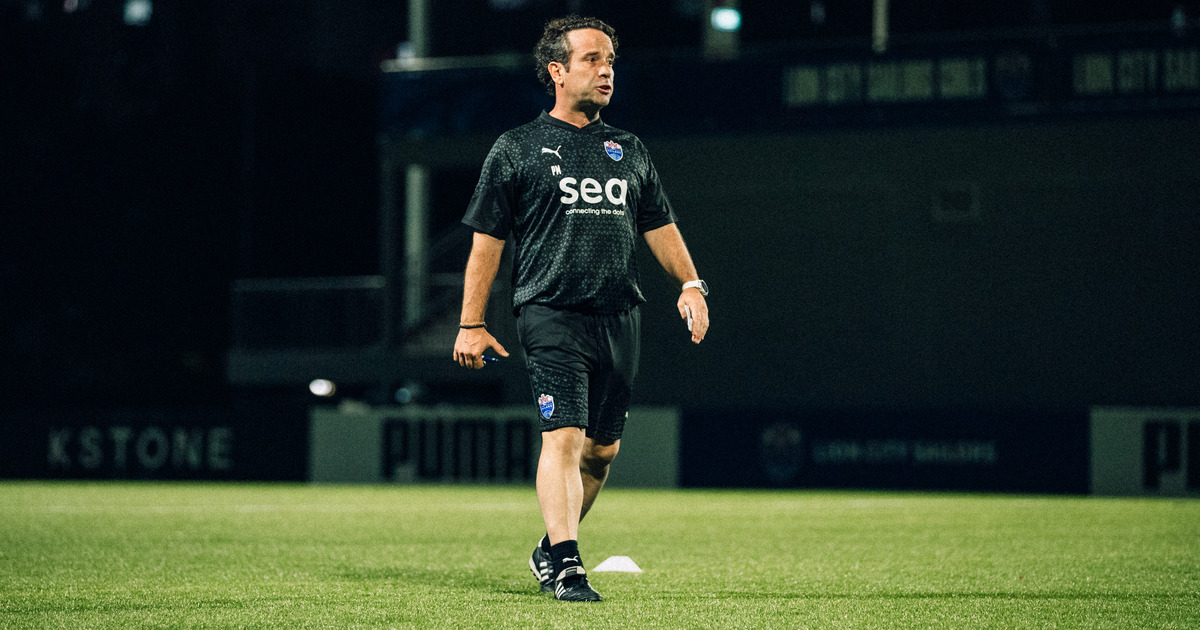 "Risto needed some help with information about Southeast Asian teams playing in the Asian Football Confederation Champions League (ACL), that's how we first connected. We clicked well because he also has a Spanish background and understood football in the same way I do, so I was happy to come to the Sailors when he called me," he added. 
Pablo started out as a fitness coach in the youth teams of Sporting de Gijón in the early 2000s, but was inspired by Rui Faria, José Mourinho's well-known right hand man, to venture into the tactical analysis side of football, and soon went on to head the Tactical Analysis department for the club's first team in the Spanish second division between 2012 to 2013. 
"In football, every aspect is connected – from tactical periodisation to contextual analysis on football moments. When you have the capacity for video analysis, you can really connect with the players on virtually all aspects of the training," he explained. 
"I always say that curiosity is the mother of knowledge. I was hungry to learn and understand the game more to be able to help the head coach, so I took up qualifications to try to be savvier with video analysis tools. That helped me when I went to El Salvador and also afterwards in Thailand." 
In Thailand, Pablo worked with several notable Thai internationals including Teerasil Danga and Sarach Yooyen, as well as the Singaporean duo of Irfan and Ikhsan Fandi. He was assistant to Aurelio Vidmar at BG Pathum for part of the 2021-22 Thai League 1 season and it was that friendship with the former Sailors Head Coach that nudged him to join the Sailors' journey.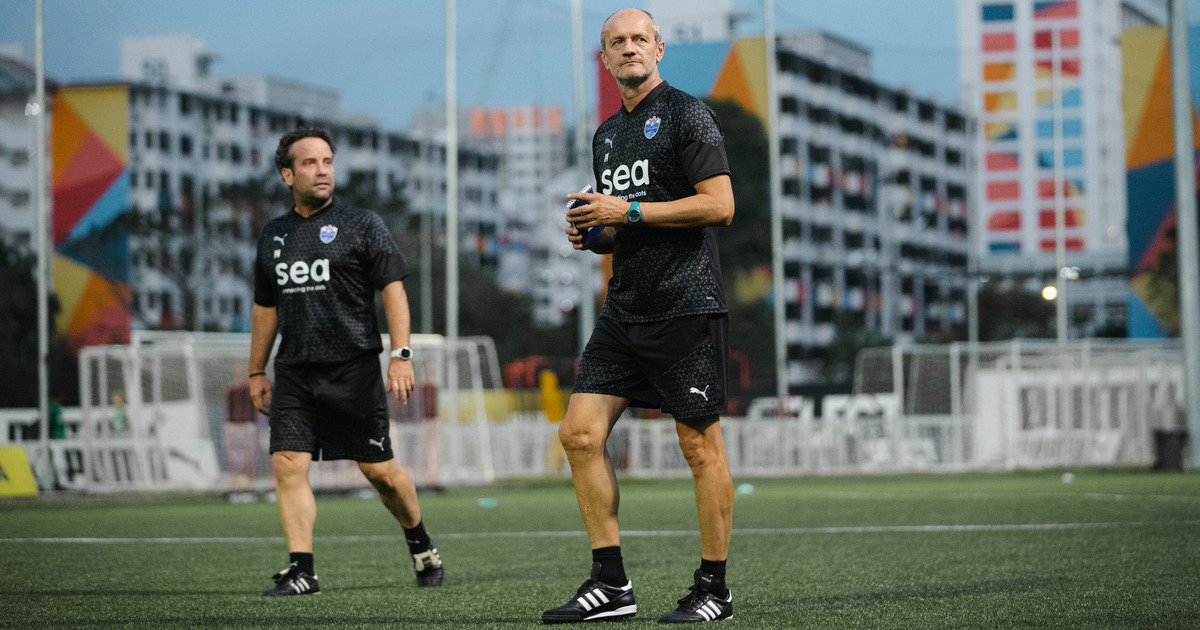 "I obviously spoke to "Viddie" when I got this offer, and he always has very good things to say about his time with the Sailors, so he told me to go for it," revealed Pablo. "I see some parallels between what the Sailors and BG are trying to achieve, so there was no doubt that I must take this step."
Dževad was similarly convinced by the Sailors' long-term vision and blueprint to get here.
He is the Sailors' new Head Strength & Conditioning (S&C) Coach, tasked to ensure players get in tip-top shape for the season ahead. 
Having worked under Risto at Indonesia's Borneo and Melaka United in Malaysia between 2021 to 2022, Pablo had no hesitation in joining Risto at a third club in Southeast Asia when the Serbian came calling. 
"We have so many things in common such as the way we view football and football tactics, so obviously I'm very happy when he called me to join him here and I had just finished my contract with my previous club," said Dževad, who spent the second half of 2022 back home with FK Tuzla City after leaving Melaka last April. 
"I did some research before coming, so I knew there's good infrastructure and an excellent academy system here. I'm very happy to be here and I hope to help the club improve step by step," added Dževad, who holds a UEFA Pro License.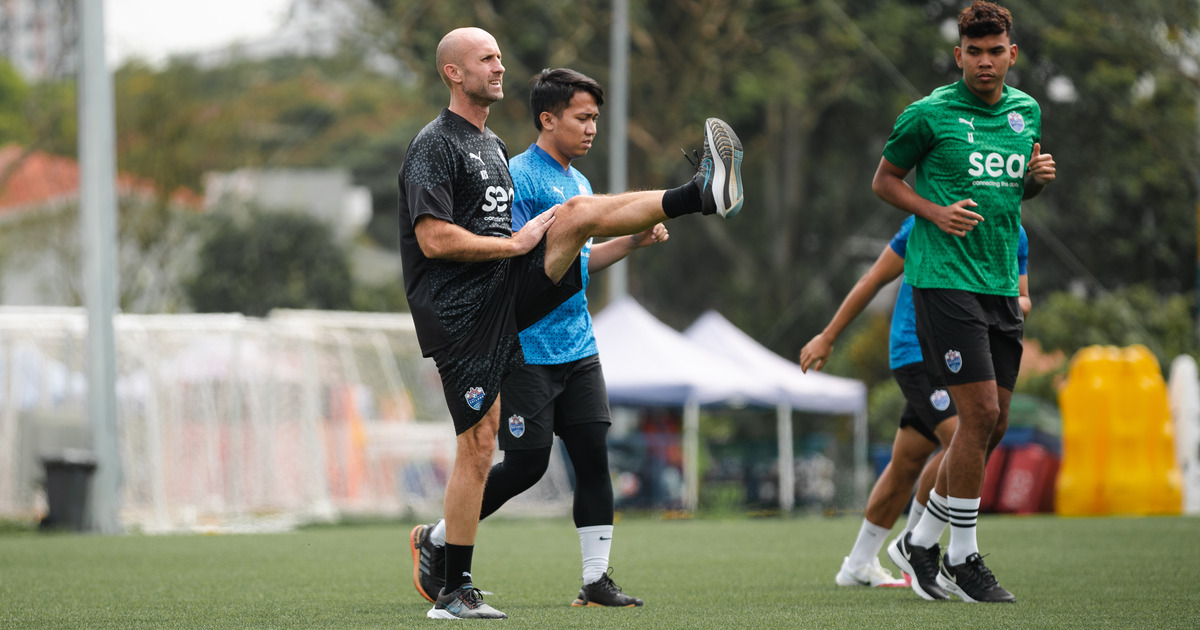 The well-travelled Dževad comes with a wealth of experience, having worked across the globe in Europe, Asia, Africa, and the Middle East. 
He was technical director at Myanmar's Shan United between 2014 to 2015. That was followed by spells as assistant coach at Oman's Al-Nasr SCSC, Angola's CD 1º de Agosto and China's Meizhou Hakka between 2016 to 2018, before working as a fitness coach at Egypt's Ismaily SC in 2021. 
Dževad hopes to tap on his regional experience to put in place building blocks for the Sailors to succeed in the coming season. 
"I don't have a lot of demands for our players – I just want them to build good habits and to be responsible for their behaviour. We have many young players at this club, so I'm excited to help them grow," he said matter-of-factly. 
"My main job is to help the head coach develop the team, so everything I do is connected to his ideas. I'm here to help improve the area of team communication and make an impact on the physical aspects of the players. 
"So far, I've seen a lot of positive things in this team and I strongly believe that we can grow even further."
Dževad, alongside Pablo and Risto, have all lauded the support they have received from their comrades in the trenches at the Sailors – the technical, auxiliary, and even administrative teams at the club. 
Pablo and Sailors Under-21 Head Coach Daan van Oudheusden have joined hands with Head of Individual Training, Rodrigo Costa, to assist Risto with the broad targets of the team, as well as the nuanced requirements of every role across the length of the pitch.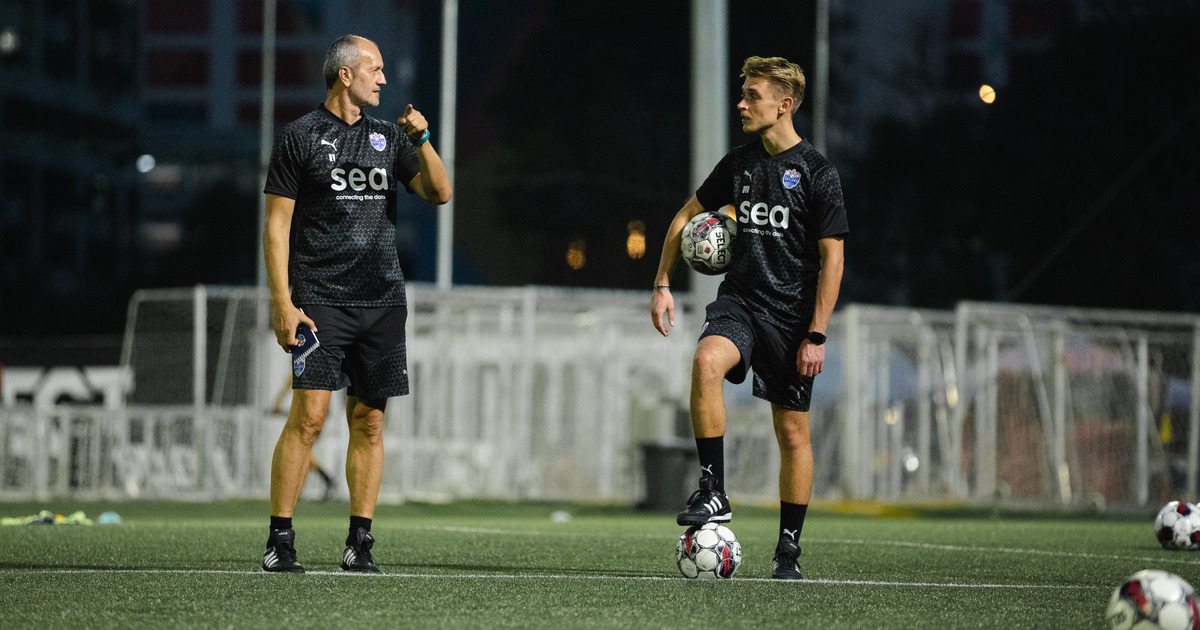 The long-serving Chua Lye Heng supports Kris Stergulc – who comes with experience working with Slovenia's Under-17s – in the goalkeeping department, while Mike Kerklaan heads the rehabilitation department which comes under the purview of Head of Performance, Mark Onderwater, who oversees the aspects of analytics, S&C, rehab and nutrition.

"We've a good structure here and everyone is doing their part to ensure the team goes into the season fully prepared for the challenges ahead. There's a very good atmosphere within the team now, we've some very hungry players here and they're beginning to understand my game philosophy. 
"I can feel this team is really pulling in the same direction and that's key to us achieving our objectives for 2023," said Risto.
MORE FROM LION CITY SAILORS: