The Lion City Sailors Women got the perfect start to the second round of the Deloitte Women's Premier League (WPL), beating fourth-placed Police Sports Association (Police SA) 3-0 on Sunday (13 August) night at the Choa Chu Kang Stadium. 
Goals by Nur Izzati Rosni, Cara Chang and Lila Tan reinstated the four-point lead the Sailors held at the top of the 10-team WPL standings before Albirex Niigata (S) beat Tiong Bahru FC 10-0 on Saturday (12 Aug). 
Standing in for Head Coach Yeong Sheau Shyan who is away on a personal matter, Izz Haziq drew several positives from both the result as well as the team performance.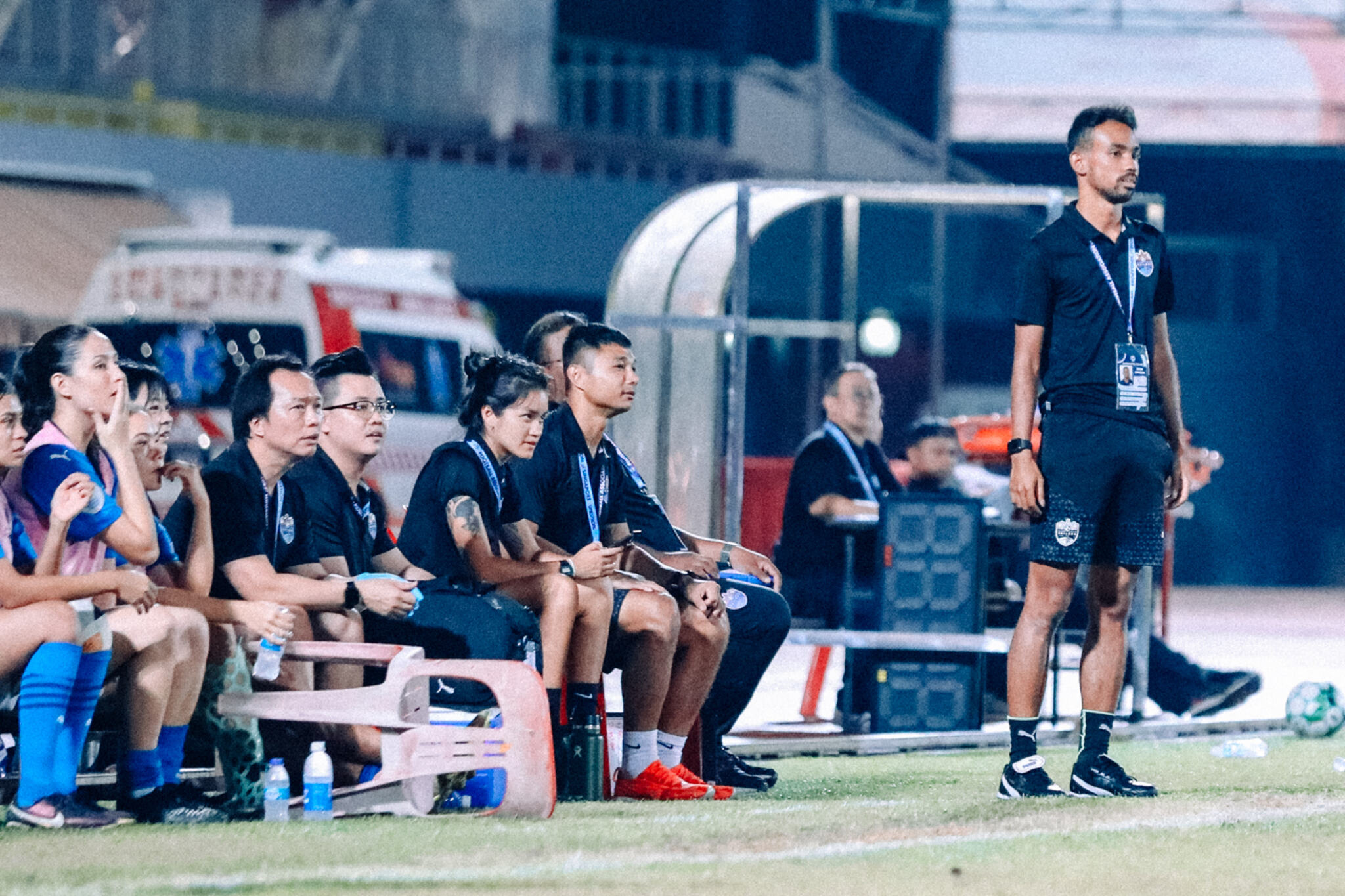 "Today was one of our best performances in terms of build-up play and creating chances and it was against a team that has proven to be a tough team to beat," said the Sailors Women assistant coach. 
"For us to play the way we did and get the win in the end was very satisfying."
The Sailors women beat Police 3-0 in their opening WPL fixture in March, but it was two late Izzati goals that put the gloss on what was a hard-earned win then.  
This time around, the women needed a penalty to break the deadlock, and it was Izzati who again nudged her Sailors towards victory.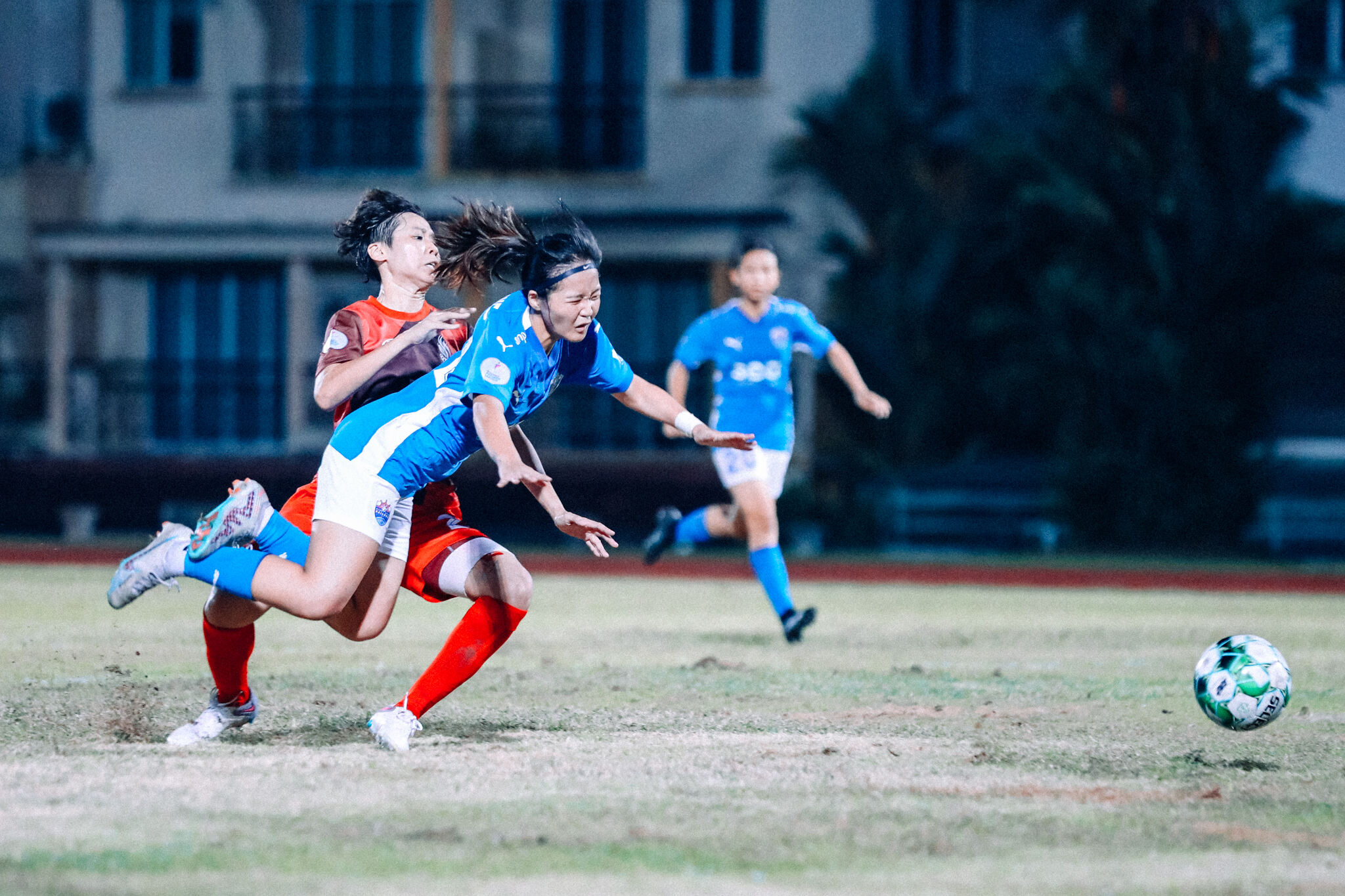 After Nur Syazwani Ruzi, Izzati and Cara all went close, 16-year-old forward, Josephine Ang was tripped inside the box. A calm Izzati stepped up to convert and give the Sailors the lead in the 25th minute and that was her 10th goal of the campaign. 
Just a minute before half time, 14-year-old Cara scored her first goal for the Sailors. On her weaker foot, the Academy graduate pummeled the ball past the Police goalkeeper before dedicating the goal to her ex-teammate, Ardhra Arul Ganeswaran, who recently left to train overseas under an Unleash The Roar! football scholarship.
"I'm very happy because I missed a few chances last week. I'm happy to score for my friends who have left," said Cara, smiling as she recounted her goal.
That feeling is something Cara already wants to recreate.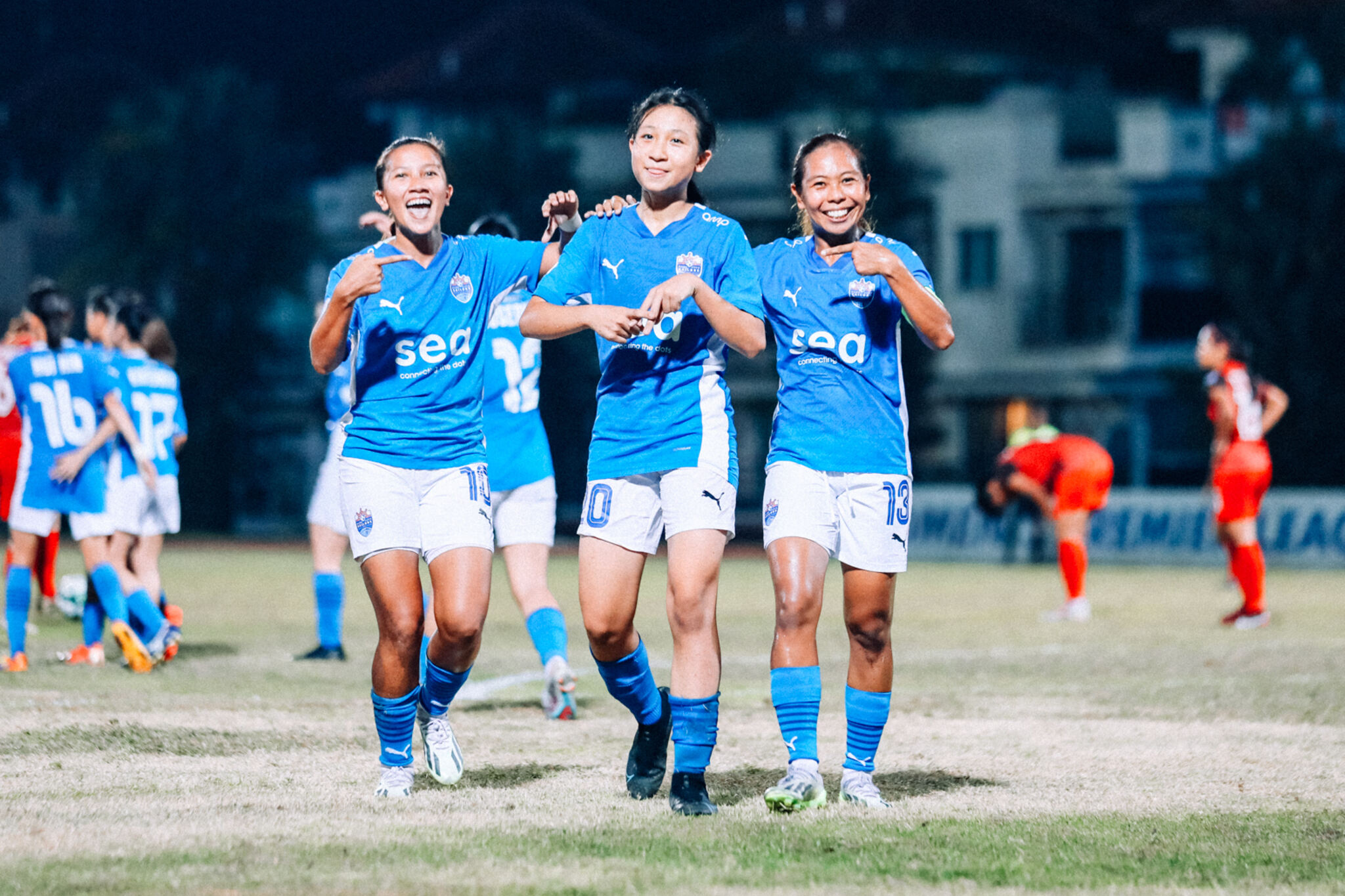 "Mostly, I just want to improve on my decision-making and how I play with the team," she said. "Hopefully I can help the team get more goals."
Haziq is confident that Cara will only grow from strength to strength.
"I'm so happy for her to get her goal and on her left foot too. It'll be fantastic for her confidence and morale, and she deserves every bit of it. She's been in our academy for many years now and we had full trust in her," said a proud Haziq.
"We didn't register her in the league from the start because we didn't want to rush her, but from her performances in the last few games (since joining the team in the mid-season transfer window), it is clear that she fits right in." 
After causing problems for the opposition back line all game, Cara had yet another chance on goal in the 76th minute. She sped down the right flank and showed quick feet to turn towards goal, and unleashed a shot that was parried away by Police custodian Nur Fadhillah Hassan.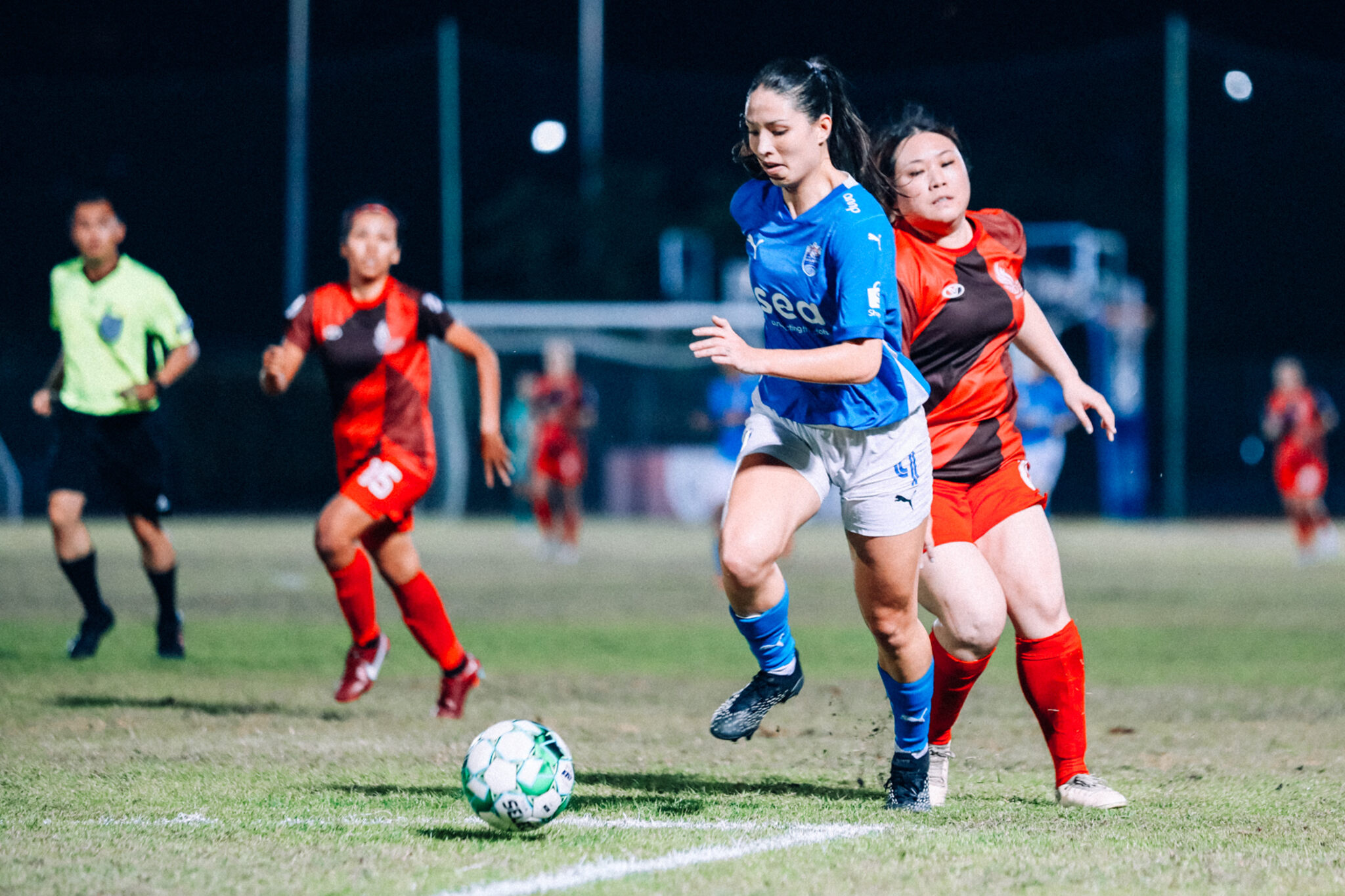 But Lila was on hand to tap the ball into an empty net for her fourth goal of the season to make it 3-0. 
Haziq will continue as the stand-in Head Coach for the Sailors' next WPL assignment, against seventh-placed Still Aerion FC this Saturday (19 Aug) at Choa Chu Kang, and he is hoping for more of the same from the team. 
"We are dealing with several players being unavailable or out injured but in the next two weeks it will be about continuing what we've been working on and have already shown that we can accomplish," he said.
"This win over Police is a very good start and if we continue putting in a performance like this again next week, that's really all we can ask for."
MORE FROM LION CITY SAILORS: