Even as the Lion City Sailors trudged off the Jeonju World Cup Stadium some two weeks ago, they already had that look on their faces.  
The 3-0 defeat to Jeonbuk Hyundai Motors that night stung, and it was clear that even as they dragged their feet off the pitch and into the dressing room in South Korea, the Sailors were plotting revenge.    
The Singapore Premier League's representatives at the Asian Football Confederation Champions League (ACL) line up against Jeonbuk, two-time ACL champions, on 8 November at the Jalan Besar Stadium in Matchday Four of the ACL 2023/24 group stage, and they are hell-bent on making amends. 
"I don't think we did that bad. We tried to execute what we worked on in training, but a small mistake or lapse in concentration became crucial, as they do in games like these. 
"When you concede a goal in the first five minutes against a team that has such quality, things become very difficult," said Manuel Herrera López (Súper), referring to Jun Amano's 5th-minute opener on the night.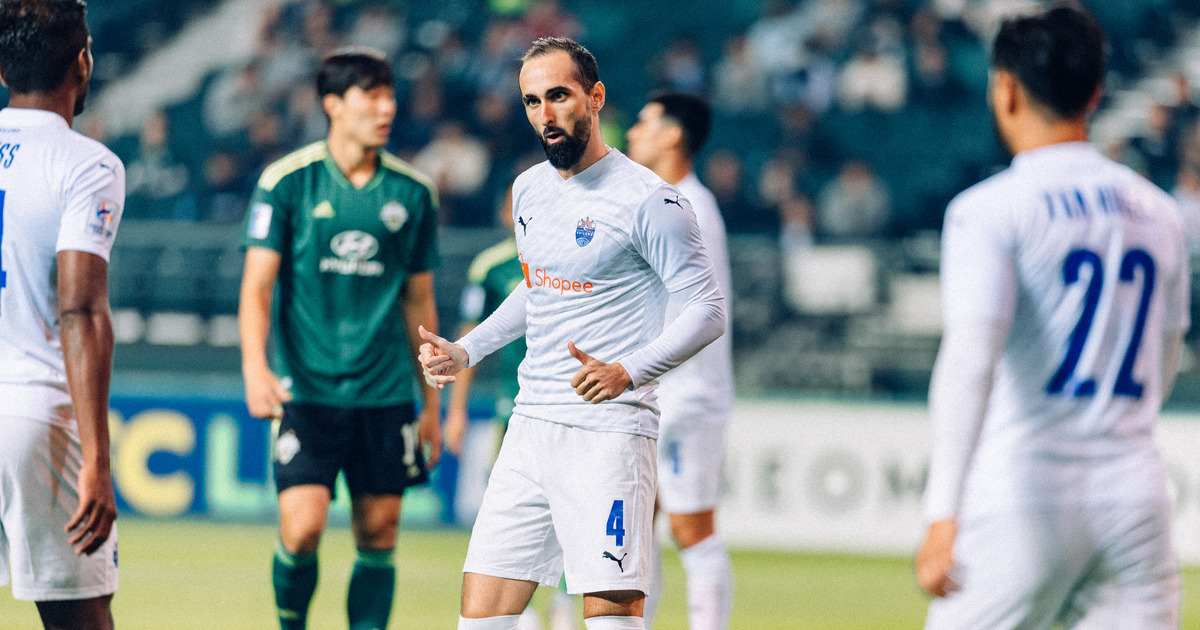 "If we had gone into half time 0-0, they would've been in a rush, possibly making mistakes and we could have had more chances."
The 31-year-old has already set his mind on a specific goal in the rematch.
"Playing against their no. 10, the striker (1.93m tall Park Jae-yong) was one of the hardest challenges I've ever faced," said Súper. 
"And I need revenge. 
"Every day since, I've been thinking about how I could have done better, and I'm sure my teammates are also thinking how they can improve, and help the team get a result."
Christopher van Huizen is another who has revenge on his mind. 
"We could have kept better shape as a team and been stronger in one-on-one situations – especially me. I was quite disappointed with the way I played, especially because I was in quite good form for the previous one and a half months," said the 30-year-old.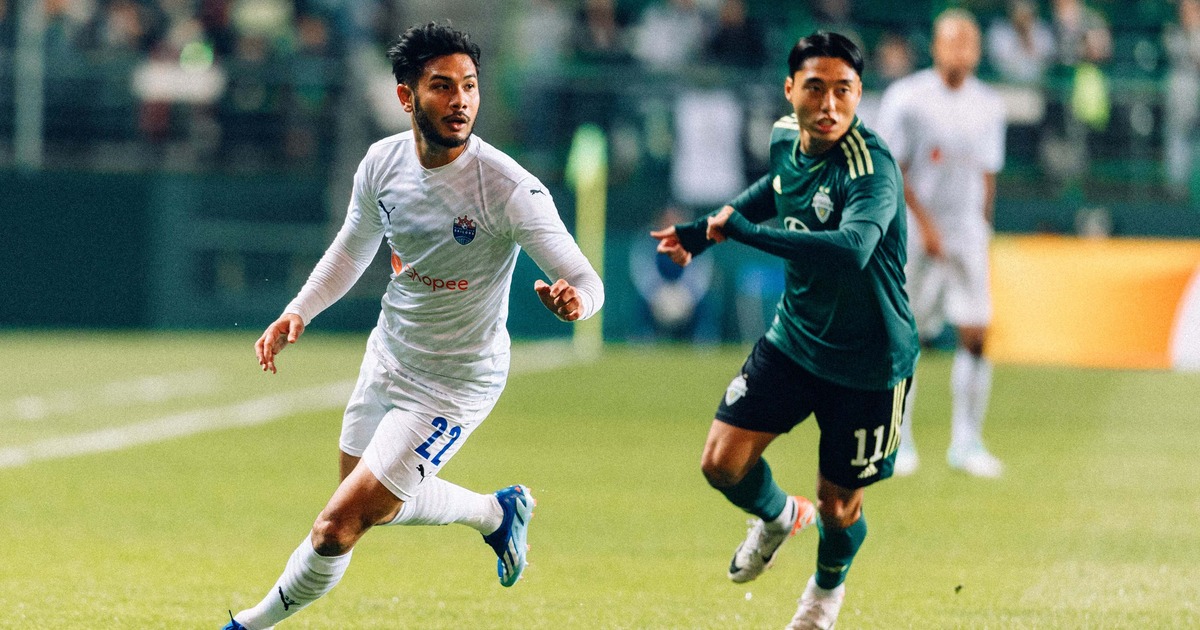 "I know one thing for sure, I'm not going to let this happen again." 
With a clearer picture of how Jeonbuk set up, coupled with the factor of playing in front of a home crowd at Jalan Besar, Súper is certain that the Sailors can jettison the underdogs tag and go all out for a victory on Wednesday. 
"It's going to be a different game here because it is hotter here than in Korea, the field is smaller and we are playing on an artificial surface. Jeonbuk play really nice football, but we are going to make it tough for them," said the Spaniard. 
"I'm not talking about one point – we're going for three. I'm an optimist and I want to get the win so that we can keep dreaming of qualifying for the Round of 16."
The Sailors are three points behind second-placed Jeonbuk at the halfway mark in Group F and six behind leaders Bangkok United. A win is the perfect tonic to revive the Sailors' chances of progression ahead of the final two group games.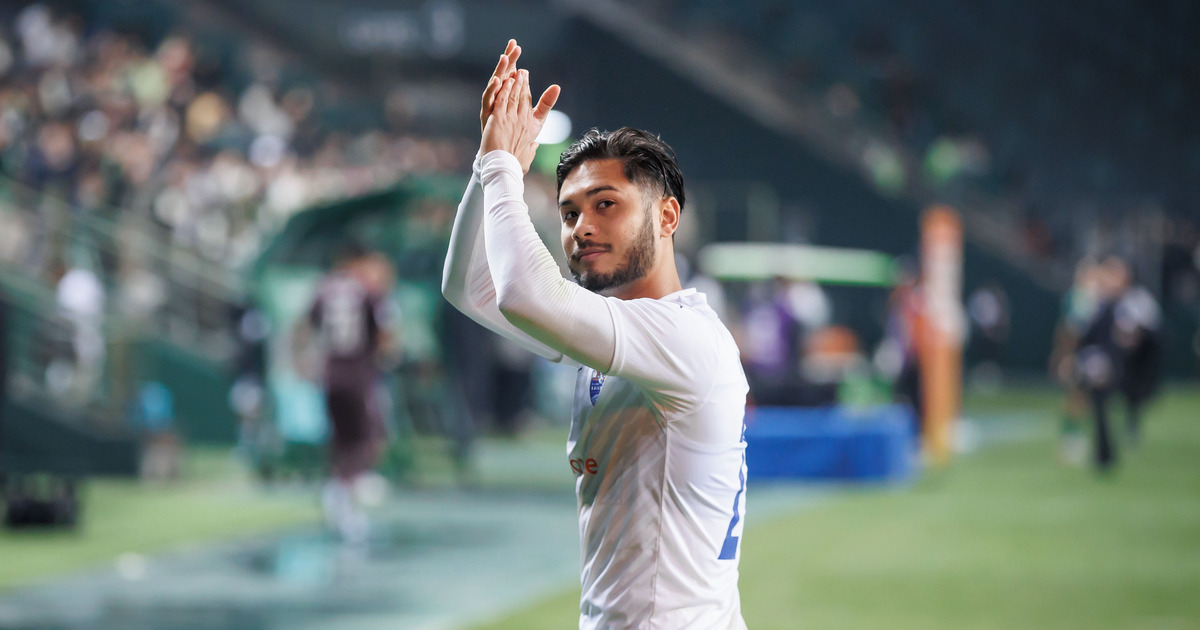 It is a fact not lost on Chris. 
"We came into the competition believing we can do something, and we know we could have done better thus far –  but we're not giving up without a fight, even though it's tough to get out of the group now," said the Singapore international.
"Whenever we're playing at home, we are pretty hyped and we're going to draw on that energy from the crowd to push ourselves beyond our limits. It's about keeping our shape, encouraging each other and keeping our heads screwed on throughout the 90 minutes.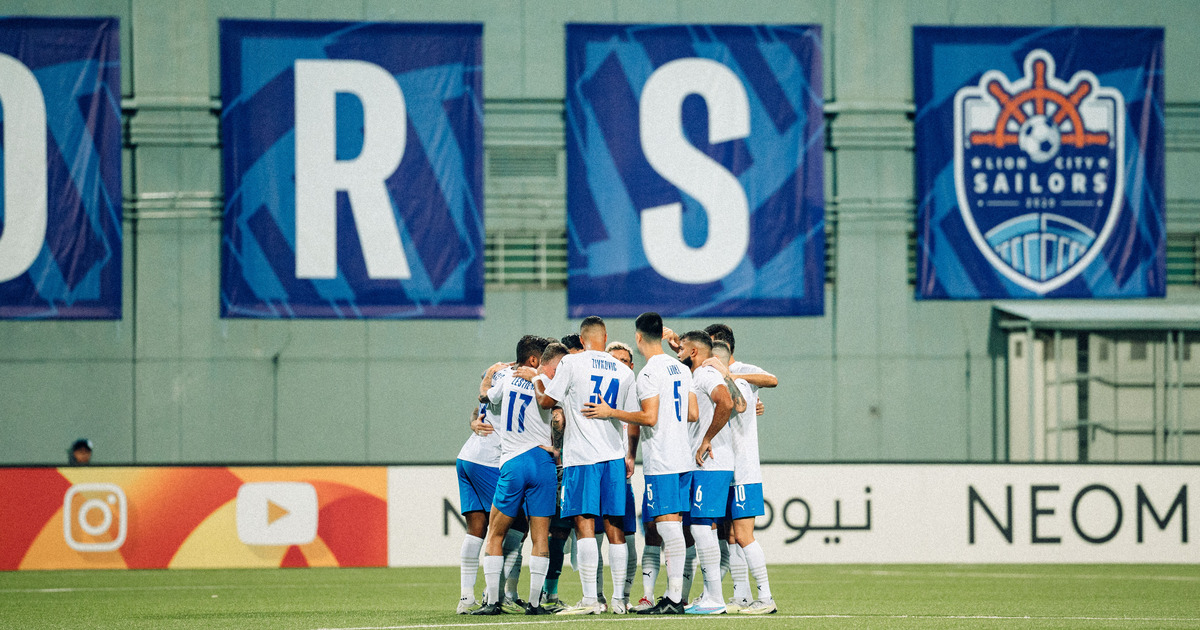 "Let's do that and see where it gets us."
MORE FROM LION CITY SAILORS: