In From the Bridge, we step away from celebrating the anniversary of the founding of the Lion City Sailors to glance in the rear view mirror, to see how far the club has come in the previous year, before turning our eyes to the path ahead. 
In this piece, Sailors' Academy General Manager, Tan Li Yu, and Director, Luka Lalić discuss the challenging early years of the Academy, and a 2022 that promises much excitement.
In the last 20 months or so since its June 2020 launch, the Lion City Sailors Football Academy (LCSFA) has faced several challenges. It has had to operate against the backdrop of the Covid-19 pandemic, with restricted training and less than ideal facilities. But the Academy has found a way to navigate through these choppy waters, even thrive. 
"When we went to Europe last year, the response I got from the European teams was 'how do these guys play this way if they didn't play 11-a-side football for two years?'," said Luka Lalić, Academy Director. "It was an almost impossible task, but I think we've done pretty well with the limitations that we've had to contend with." 
In the last quarter of 2021, the Academy had a six-week training camp in Germany and the Netherlands, where its Elite Under-14 team got the opportunity to play against quality opponents like Borussia Dortmund (BVB) and FC Cologne – proving to be competitive with several of these teams  – while the coaches enjoyed access and learned from some of the very best in the business. 
That was just one highlight in a hectic 20 months that saw much growth.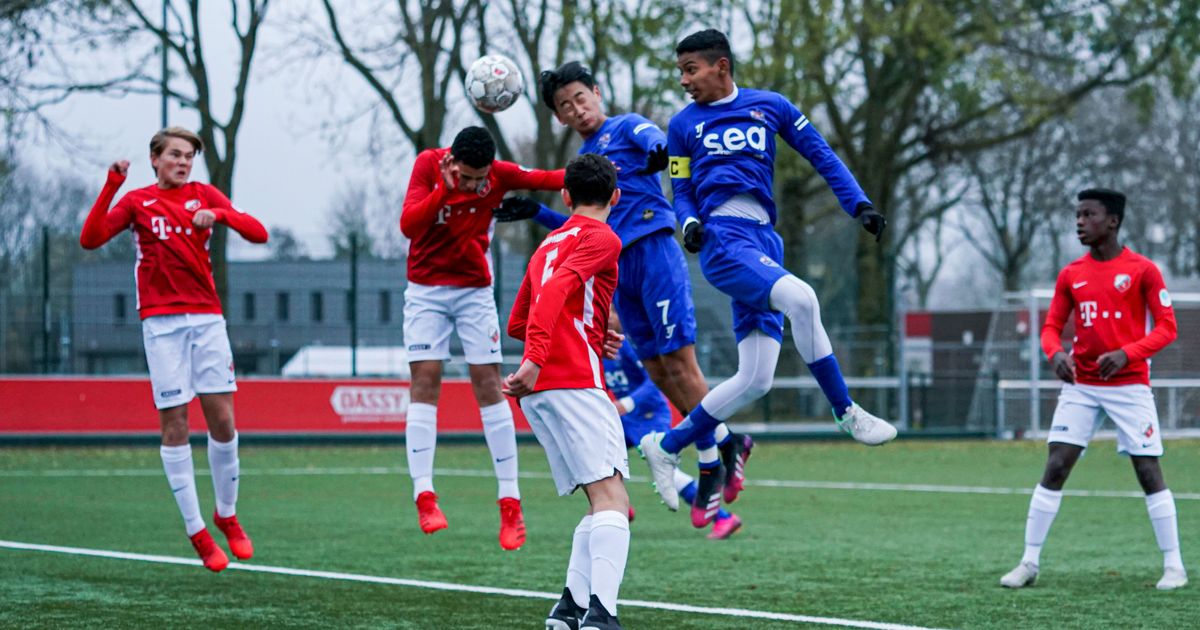 Within just three months of setting up, the Academy received a one-star rating from the Asian Football Confederation (AFC) – a rating system that grades the efficacy of academies – with three stars being the highest rating possible – the first in Singapore to achieve the feat. 
The Academy's Elite Development Program – a S$1 million scholarship programme – is in full swing, with two batches of youth players (those born in 2007 and 2008, and also in 2009 and 2010 respectively) benefitting from having training and other costs covered. Specialist staff including nutritionists, sports psychologists and data analysts have also been brought in to complement a setup filled with qualified, experienced coaches. 
"It's always about having the best players, best coaches and best facilities – and we're close to getting there. It's been so far so good with this first phase, but the critical period is probably the next phase when we reach the third year of the Academy going fully operational," added Luka.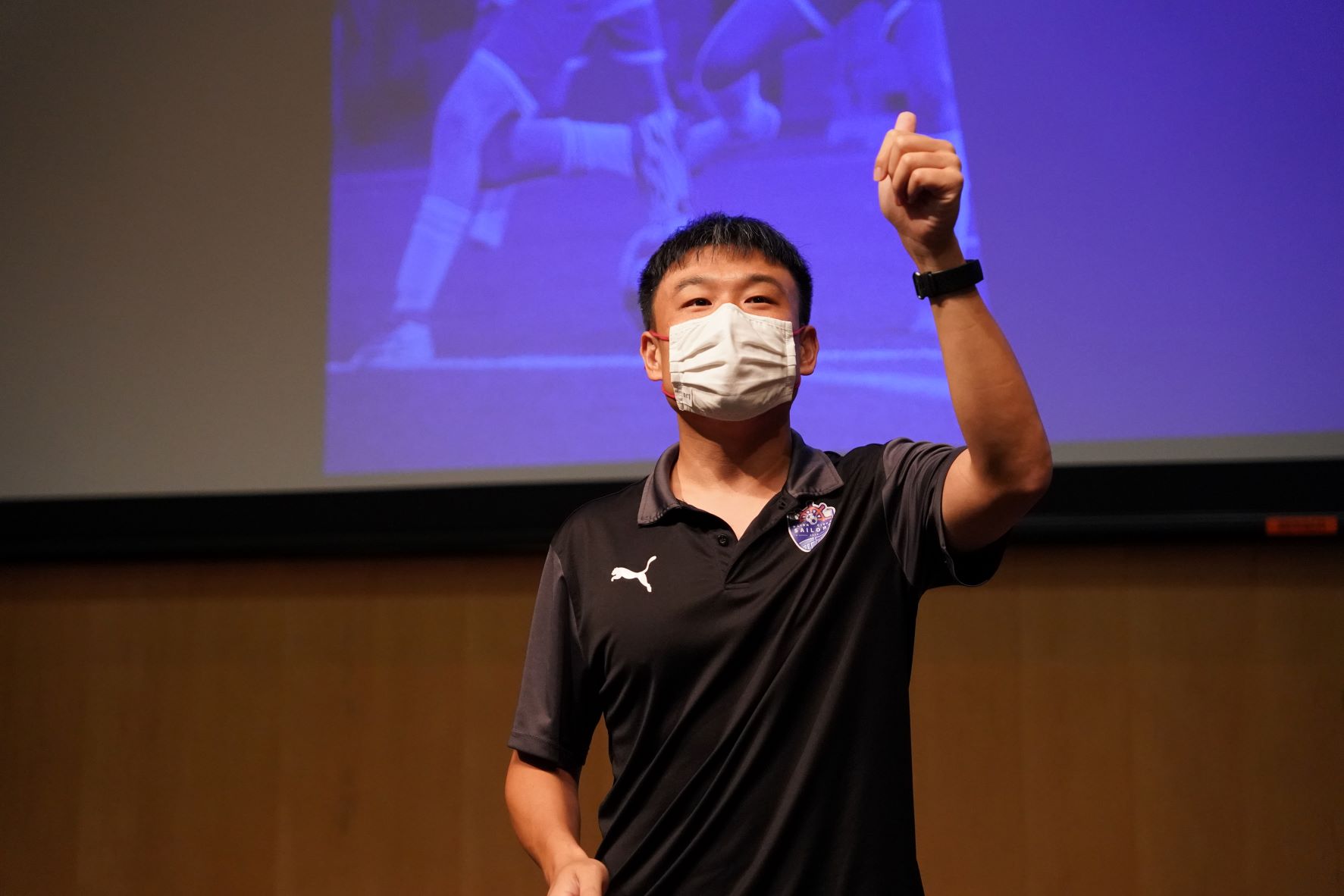 Academy General Manager, Tan Li Yu, divided the challenges they had into three main categories – infrastructure, with the Academy needing to cope with the reconstruction of the Mattar Road facility while continuing with training and development efforts. 
Secondly, training in a pandemic-enforced constrained environment, with the Academy unable to train in the 11-a-side format and youth tournaments halted for the past couple of years. 
Li Yu's third point is the small talent pool in a country like Singapore and the challenges that come with trying to increase that base, something Li Yu believes is vitally important. 
But there remains much to be excited about, with Li Yu already looking enthusiastically to the future. 
"We're very excited to be now looking forward to the completion of construction at Mattar and having proper facilities for both players and coaches. Right around you, there's the changing room, locker room, gym, study room, briefing room, video analysis room… all these things which we're missing right now. From a professional, comfort and functional perspective, that'll be a crazy upgrade," he said, of the Mattar Road training centre poised to be operational in the second half of 2022.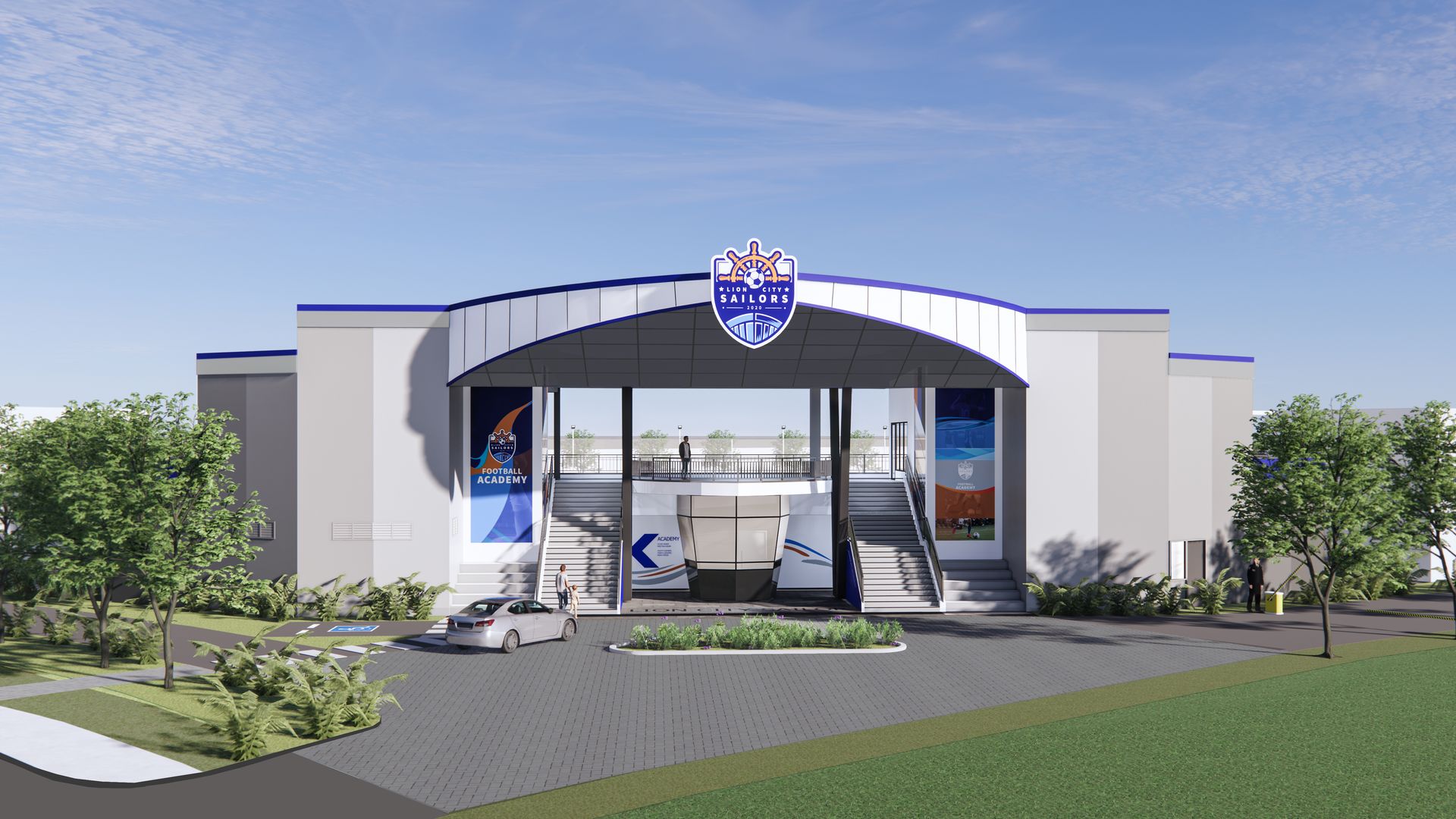 "And since the restrictions are probably not going to be changed much in Singapore, we're going to look elsewhere (to play and train 11 vs 11) – especially for those boys who we brought them to an incremental level during the Europe trip, we simply cannot let them step a level down," added Li Yu.
"In March, we'll hopefully have a trip to Malaysia – we want to go there regularly, if possible. In June, we're going to Spain, Netherlands and Germany. For September and December, let's see… We want to keep training and competing at a high level." 
Luka is already eyeing additional software, to groom the cream of the Sailors crop that is poised to expand in 2022. 
"We still lack three to five key staff… We're carefully selecting people we want to bring on board," he said. "And we're targeting to have the third batch of scholars (those born in 2011 and 2012) pushed out so that all our youth teams (U13, U15 and U17) in the development phase are under the program and fully committed to training four to six times a week. 
"With that and the completed facility, we can probably say that from July onwards, we will be 90 percent through our transition phase."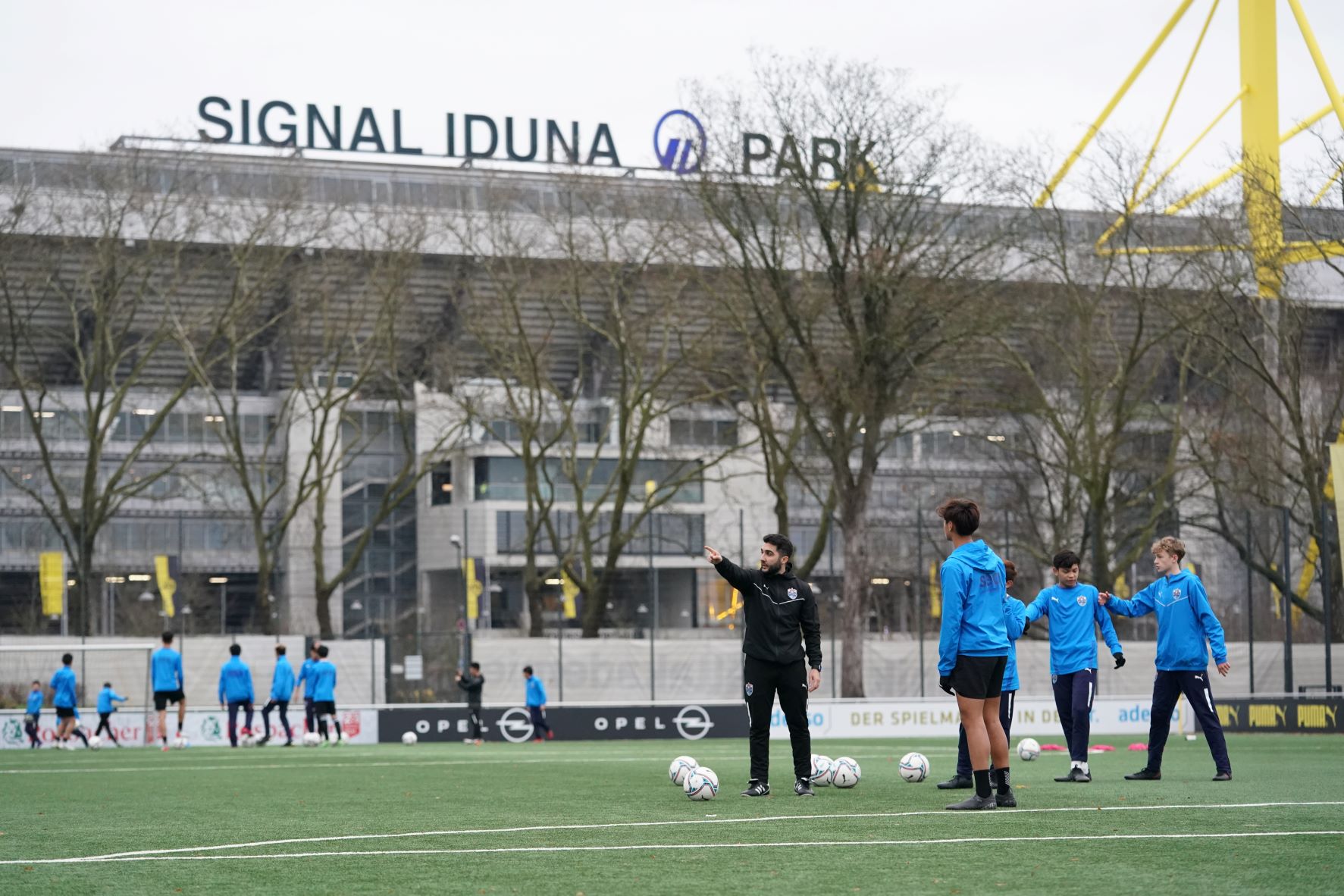 Overseas exposure for players and staff – training camps or even experiential stints for individuals at top European clubs – is a key area the Academy will continue to emphasise in 2022, with Luka envisioning expanding partnerships to include four different European countries. 
The club already has ongoing collaborations with BVB and Feyenoord – a three-year partnership that was announced yesterday, on the sidelines of the Sailors celebrations of the second anniversary of the club's founding. 
"We need to send our kids aged between 12 and 16 abroad as much as possible, to see how players in top academies play, how they behave, and what they do, so we have first-hand experience of the benchmark we need to aim for and exactly how to close that gap," said the former Feyenoord Head of Methodology, International Development Coach. 
"Also it's important for our coaches to learn from their counterparts in these academies so that we gain a deeper understanding of how to develop our kids in Singapore."
Li Yu agreed wholeheartedly.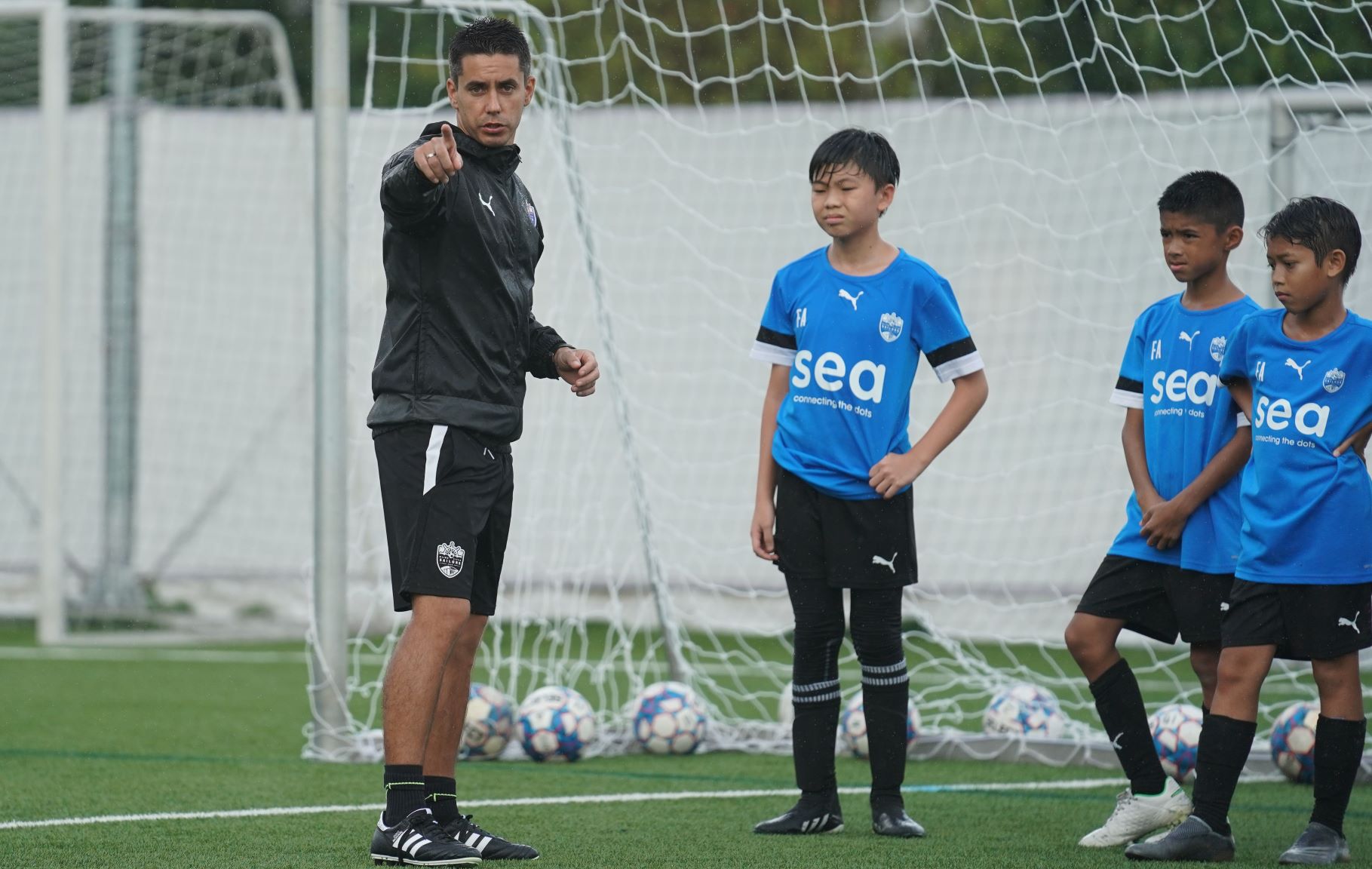 "No matter how good a coach you are in Singapore, you'd likely have never seen what the best in the world between 10 to 12 years old can do. Until you're there (in Europe) and can see for yourself, you'll never have any benchmark to gauge the kids that you're in charge of.
"Our coaches who went for the Europe trip saw first-hand what an elite 12-year-old player can do, and they now realise that is what our 12-year-olds need to aspire to."
Both Luka and Li Yu are conscious of the fact that there are challenges that still lie ahead. They accept that shifting mindsets and changing the local culture will not be an overnight or linear process, but they have witnessed very positive improvements.  
"When we just started, of course parents needed a lot of convincing and they wondered if we're really willing to commit to developing their kids or if we were just paying lip service. But with this Europe trip, even for those who didn't get to go for the trip, they now know the Academy is extremely serious," said Li Yu, pointing to the six-figure sum the Sailors forked out to push through with the trip to Europe. 
"They know we are serious when we say we're investing in their child. They know they can look forward to something if they get the scholarship," he added. 
"Now the conversation has changed… We no longer need to convince people of what we're setting out to do because we're demonstrating that with our actions, by investing in a group of 13 and 14-year-olds. 
"We can say: if you trust us with your kids, we can guarantee we'll do our best for them because we know what we are doing and we are fully committed to the cause."
MORE FROM LION CITY SAILORS: