The Lion City Sailors thumped Tanjong Pagar 6-0 last Sunday (3 July) and remained six points clear at the top of the Singapore Premier League (SPL) standings, but with Albirex Niigata (S) hot on their heels and having a game in hand, the defending champions can ill-afford to rest on their laurels in their pursuit of a second straight SPL title. 
Next up for Kim Do-hoon's men is a home clash against Hougang United at Jalan Besar Stadium on Saturday evening (9 July). 
Sailors attacker Gabriel Quak stressed the importance of putting in another solid team display to overpower the Cheetahs. 
Hougang are a side that acquitted themselves well in the recent Asian Football Confederation (AFC) Cup with two wins in three matches, and won handsomely in a 4-0 trouncing of Young Lions on their return to domestic football on Tuesday (5 July). 
"Hougang did well in the AFC Cup – they're scoring plenty of goals at the moment and have some fine passing movements in their play. So, we'll need to settle down really quickly and play to our strengths against them," said Gabriel. 
"I've some really good friends there like Zul (Zulfahmi Arifin), Shahfiq (Ghani) and Sahil (Suhaimi) – there are many familiar faces. They'll surely be going for the win, and likewise for us – so it should be a really good and open game for the fans."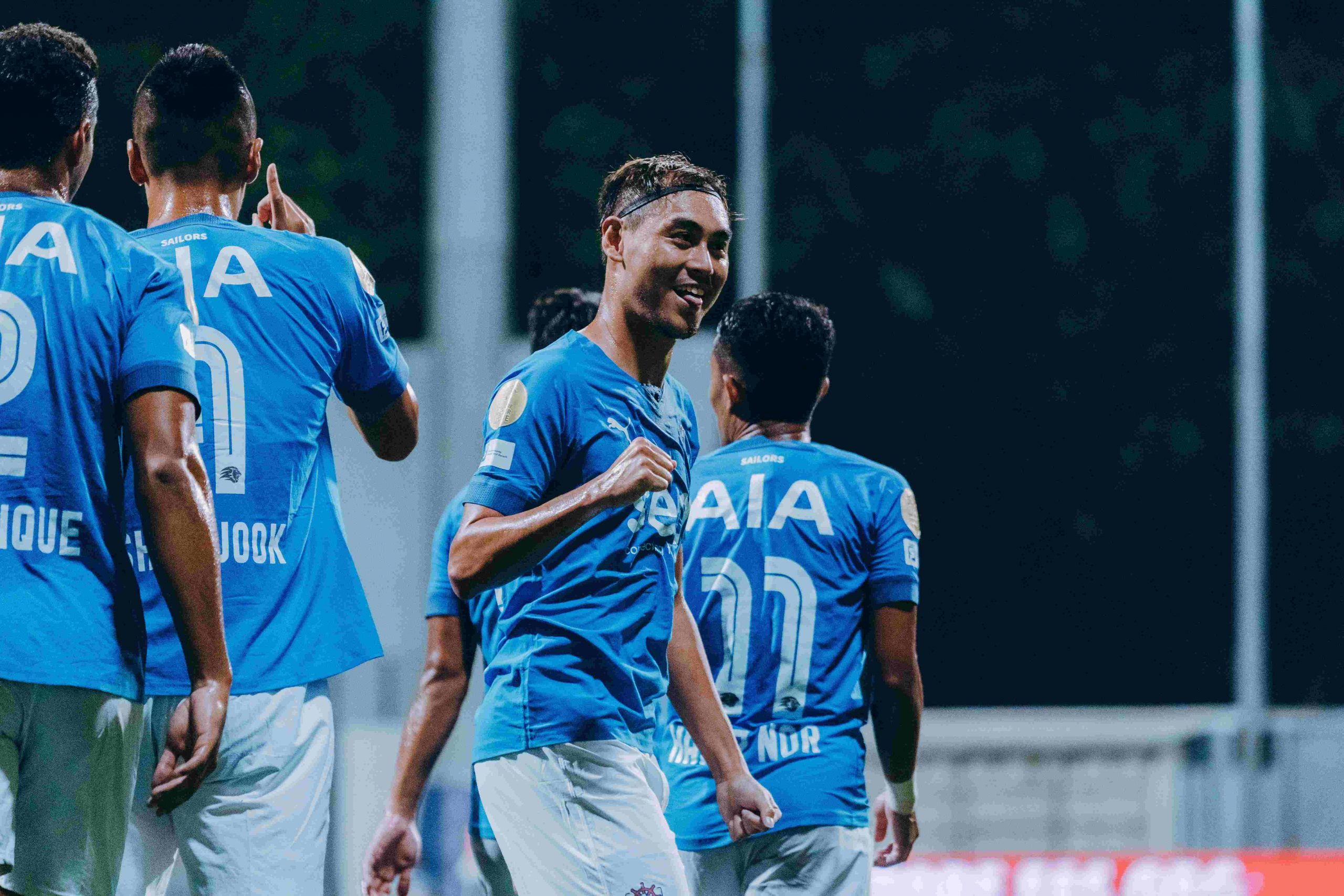 Gabriel and his Sailors are looking to continue in the same relentless vein that brought the resounding victory over Tanjong Pagar. 
"What's pleasing was not just witnessing how we executed everything that we practised on the training ground, but also our approach and the desire to go for more goals even after being a few goals up. 
"It could have been easy to rest on our laurels after going 3-0 up, but it's important that we respect the game, the opponents and our fans. They paid to come and watch us, and football is all about scoring goals and providing entertainment, so we knew we needed to play and give everything until the final whistle," said the 31-year-old. 
The win at Jurong East also gave Gabriel joy on a personal level. He scored his first brace of the season and is now the joint-top local scorer with Albirex's Ilhan Fandi on five goals. 
It has been a challenging 2022 for the effervescent attacker, who missed the start of the season due to a shoulder operation and had to be patient for regular playing time in a squad that oozes quality in attacking areas. 
"It's always tough to come back from a long injury, but I knew what I wanted – to come back quickly and contribute to the team. It's not easy for sure, there are so many options in our team and I'm sure Coach Kim has a selection headache," said Gabriel. 
"For me, I always believe in focusing on what is within my control. Whether I play or not is not in my hands, but when given the opportunity to play, be it five or 10 or 90 minutes, I go all out and give 100 percent to the cause. I'm happy with Sunday's showing, but now I'm definitely looking to do more."
MORE FROM LION CITY SAILORS: