The Lion City Sailors Women quashed any doubts over their ability to deal with the various challenges arising over the FIFA international window – and emphatically so – with a 6-0 thumping of Geylang International at the Choa Chu Kang Stadium on Saturday (22 July).
The win – that witnessed an emotional farewell, a stirring first start and a teenager's hat-trick – saw the Sailors remain atop the 10-team Deloitte Women's Premier League (WPL) table on 19 points, one ahead of Hougang United.  
"There were a lot of feelings because this was Madison's last game before she leaves and we really put our hearts into getting the best out of the game," said winger Miray Altun, of midfielder Madison Telmer who departed Singapore the following morning for a university education back home in Canada.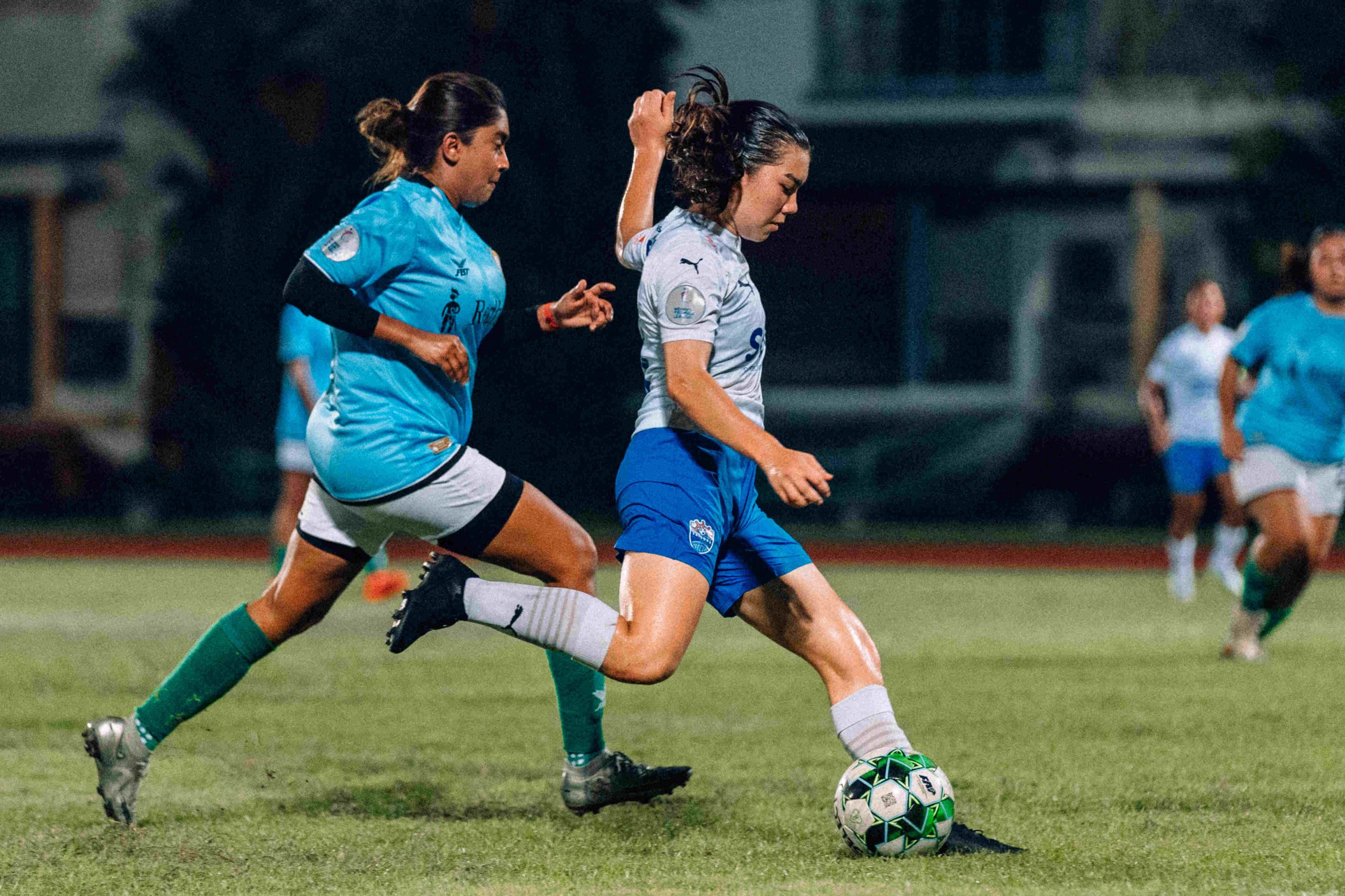 "There were also other factors at play, including a technical knowledge gap partly because a big number of our team – about half – were away with the national team. But we solved that issue with proper communication out on the pitch," added the 18-year-old. 
It was Miray who got the Sailors going on the night, capping off an elegant dribble by slotting the ball into the bottom left corner of the Geylang net in the 26th minute.
"I usually don't score that much, but this was my second this season and I am very happy about it. It's a great feeling to start off the goalscoring on the night, and it was a good team play leading up to the goal too," she said.
The Sailors fashioned more chances to extend their lead with Ardhra Arul Ganeswaran and Madison – her 37th-minute thunderbolt crashed off the crossbar – coming close, but the Sailors Women went into the break with just a 1-0 lead.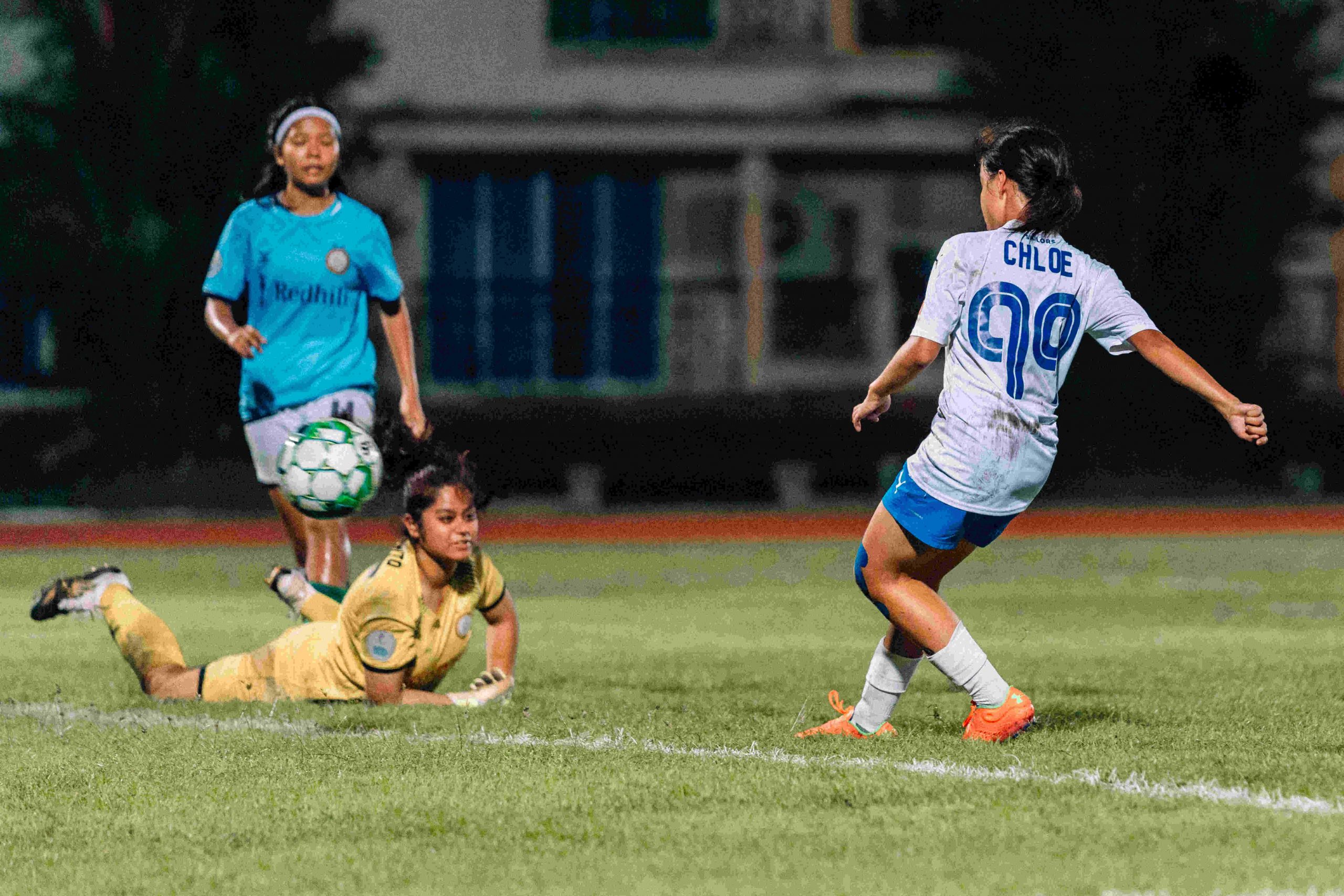 The second half saw the Sailors press forward and get an early goal. Chloe Koh, 16  – who came on for Ardhra – was left with a tap-in to convert a well-placed Miray right-wing cross in the 47th minute. 
It was another substitute who came on to make an almost immediate impact on the game. 
Venetia Lim came on for Madelin Lock in the 52nd minute, and just two minutes later sent a stunning freekick into the Geylang goal to extend the Sailors' lead to 3-0.
Chloe continued to shine, scoring her second goal of the match in the 62nd minute, the teenager was again the beneficiary of another excellent Miray cross.
She would score again, this time off a pinpoint Tia Foong cross that rendered the entire Geylang defence helpless. The goal capped off two milestones: it saw Tia mark her first start for the Sailors with an assist, and rounded up Chloe's first Sailors' hat-trick. 
A beaming Chloe said: "In our last training session, we practised crossing and finishing, and before the game I told my mom that I really wanted to score – and finally, I did." 
"When the crosses came in, I told myself that Geylang weren't doing well clearing loose balls in the box and I took my chances all three times," added Chloe, with a slight grin.
Venetia would round up the scoring on the night with another free-kick goal to seal the 6-0 victory.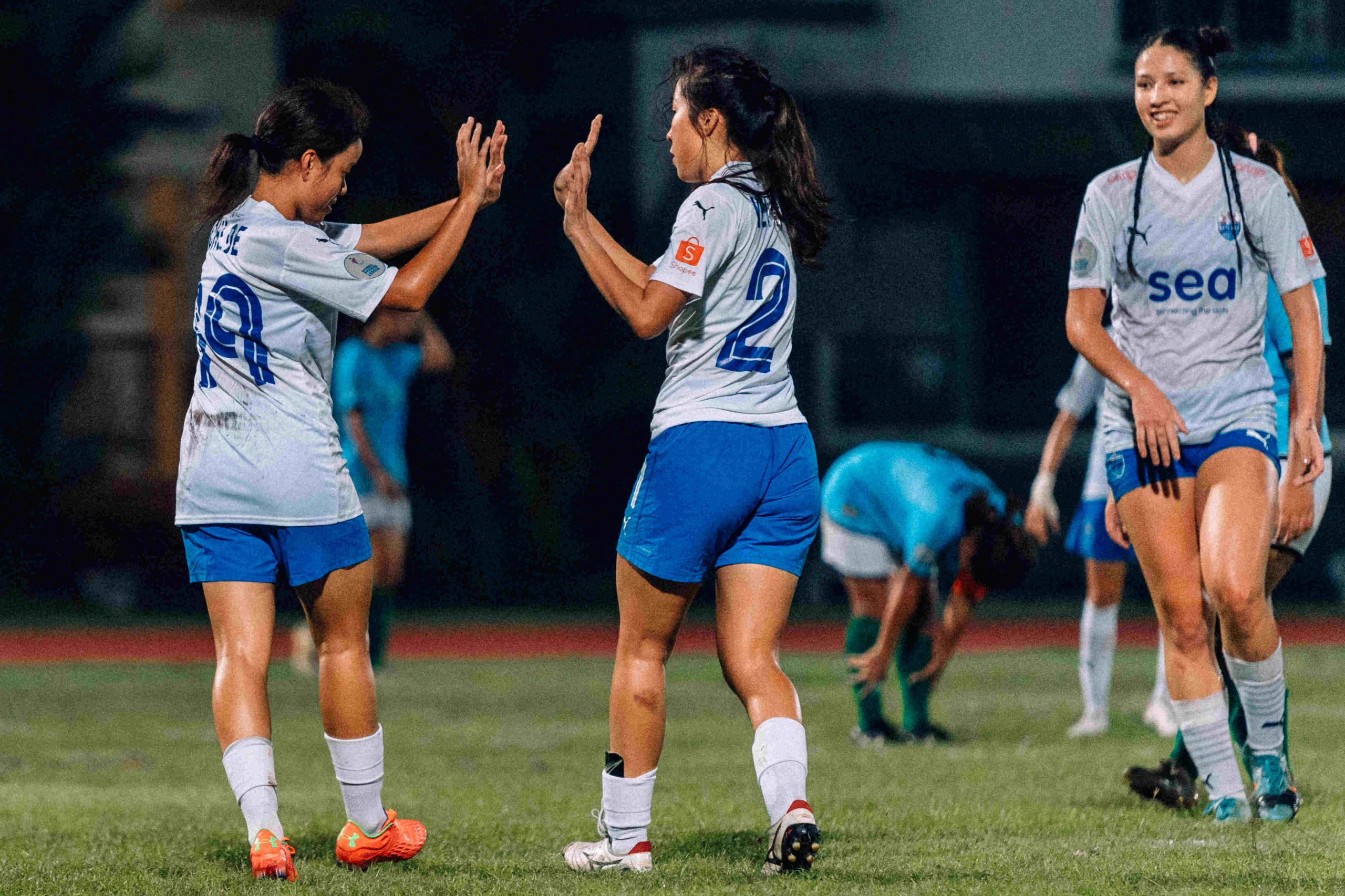 The Sailors Women may have scored six goals, but Chloe believes that there is still much room for her and her team to grow. 
"I think we could have actually scored more goals. Our decision making in front of goal was a bit slow and hesitant. It felt like we were afraid to take shots in front of the goal and we were not aggressive enough as well."
But the hat-trick and win gave Chloe an experience that is seared into her memory, especially with devoted Sailors' fans singing from the stands at Choa Chu Kang. 
"It is always heartening for the fans to come down and support us," she said. "They are very special to us and I am very grateful for their support."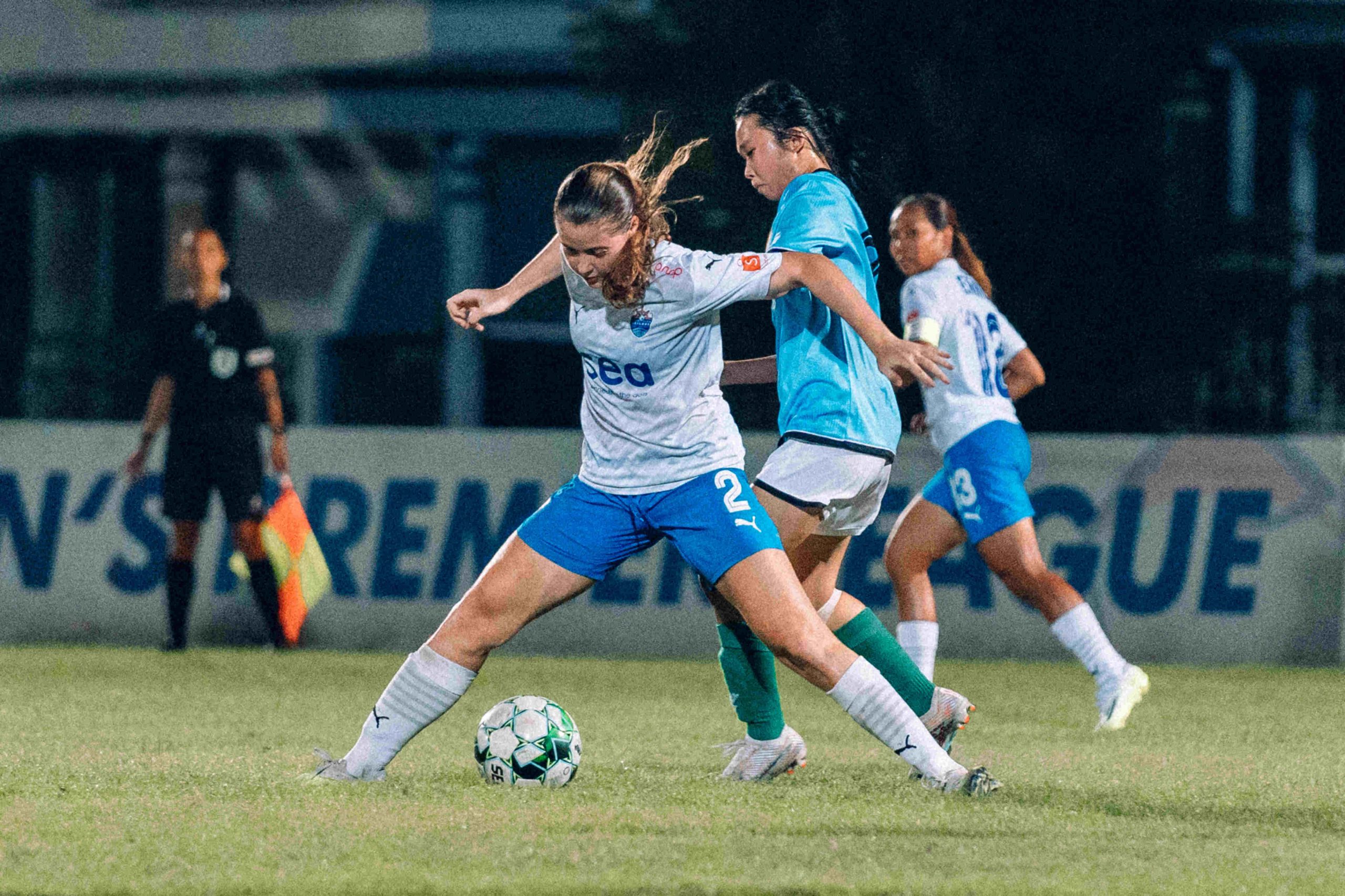 "It's been an unbelievable couple of years with the Sailors. This team has been like family to me – training with them everyday, not just my teammates, but also the coaches as well as our fans from the Crew," said Madison, who scored a total of nine goals across 15 WPL games and has been a major driving force in the Sailors' engine room.   
"These will definitely be my best memories from Singapore. I'm so glad to help my team win the title last season and be involved again this season. Hopefully they go on to win the title without me and I'll be supporting the team from wherever I am."
The women will line up against fellow title challengers Hougang next Sunday (30 July) night at the Choa Chu Kang Stadium in their next WPL assignment.
MORE FROM LION CITY SAILORS: