After last weekend's (29 October) 3-0 win against second-placed Albirex Niigata (S), the Sailors propelled themselves seven points clear at the top of the 10-team Deloitte Women's Premier League (WPL) table. 
With just three games left to play in the WPL 2023 season, that hard-fought victory now gives the Sailors the opportunity to seal back-to-back WPL titles this Sunday (5 November), if they beat Geylang International at Clementi Stadium. 
In a challenging season that saw several key players sit out with long-term injuries and others leaving in mid-season to either further their studies or go on scholarships, several youngsters – seven in total – stepped up and into the spotlight after being promoted from the Sailors Girls' Academy. 
One of them is Josephine Ang, who will always remember the moment Head Coach Yeong Sheau Shyan told her she was going to be promoted to the WPL team.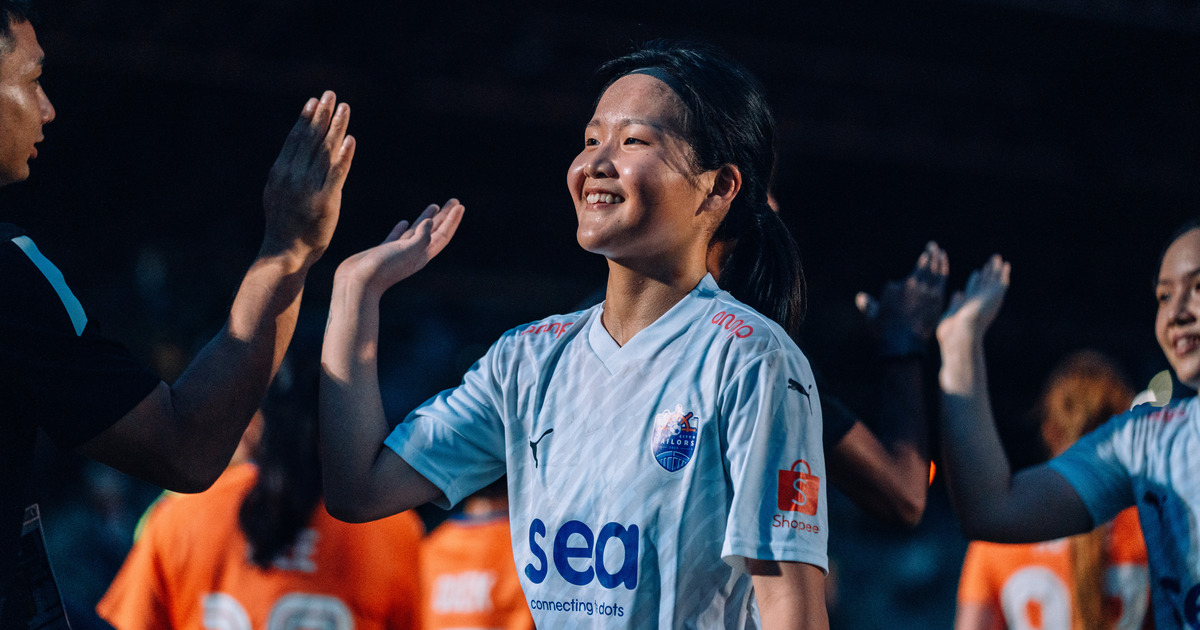 "It was very shocking to me, but I knew I had to make Coach Sheau Shyan proud because she really believed in me from the start. She talked to me about the discipline and the commitment I need to have in order to be in the senior team," said the 17-year-old forward. 
There is little doubt that Josephine has come a long way as a player, but it is the team ethic and unity that makes her heart swell with pride. 
"We lost many players due to long-term injuries and instead of us being negative about it, we worked even harder to get closer to the WPL title. The team has put in an incredible amount of effort this year – it's surreal," said the teenager, who already has four goals in her debut WPL campaign. 
"The Albirex game last weekend was one of my proudest moments. The whole team worked hard and fought for one another. I saw my teammates score while I was on the bench and I've never been more proud of my team."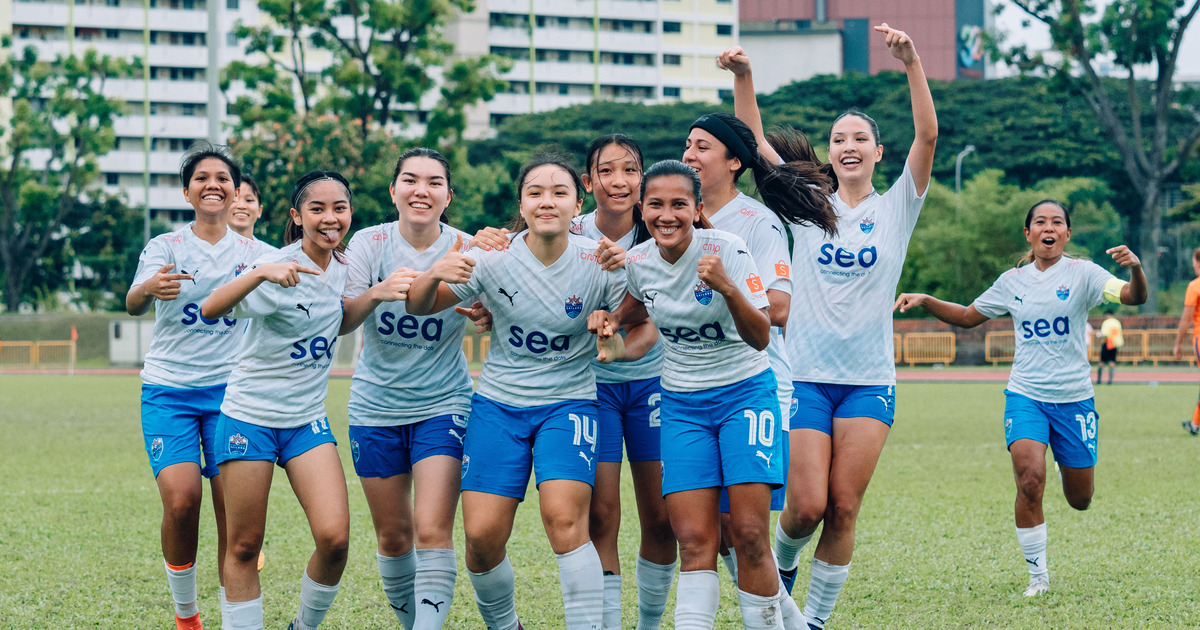 Josephine called for discipline and composure as the women prepare to take what could be the final step up to be crowned champions this Sunday.
"We must treat this game like any other game but we cannot be complacent," she explained. "We need to stick to Coach Sheau Shyan's game plan, play to our strengths – keeping the ball in tight areas and being able to switch it out – and play with a higher intensity too."
Lila Tan, who has three years on her younger teammate, has already established herself as one of the Sailors' senior players. She is confident that the team has what it takes to get the job done on Sunday.
"I believe with an optimistic mentality and a strong team cohesion, we will be able to remain composed and execute our game plan," she said.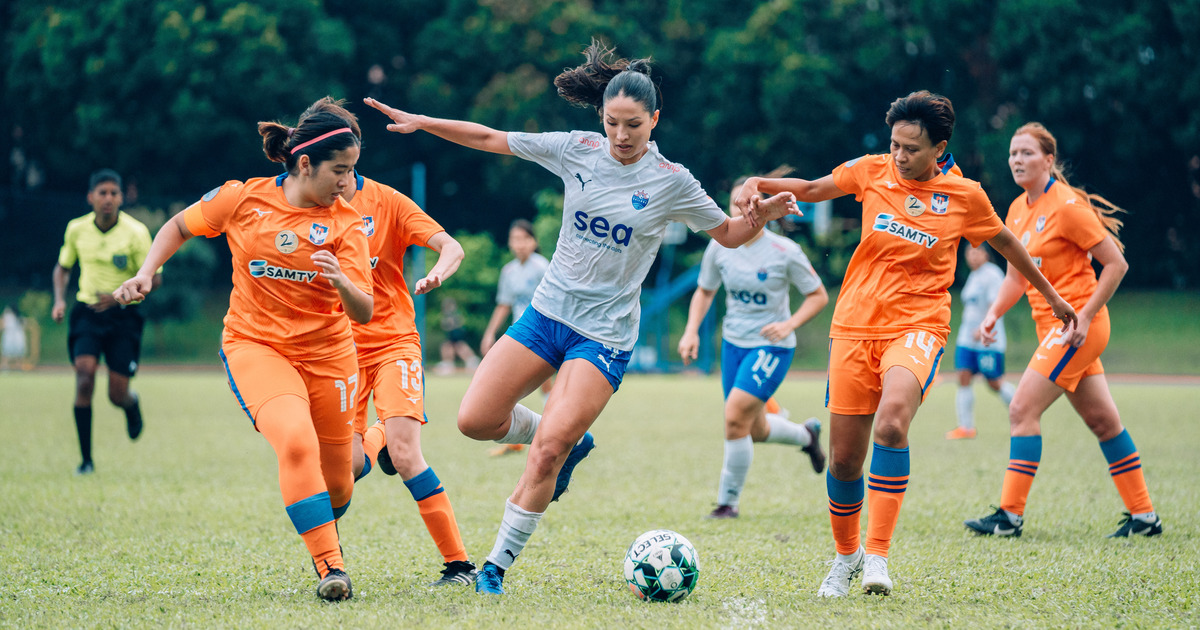 "I do still get pre-match jitters, but I am eager to simply play my part in the team to get us that win. We have been pushing ourselves for the potential title at training and I'm confident we will implement what we have learned."
Lila has watched the young ones come into the team this year, and the 20-year-old has enjoyed seeing them grow into their respective roles. 
"It has been such a privilege to play with the juniors, they are full of spirit and determination," gushed Lila.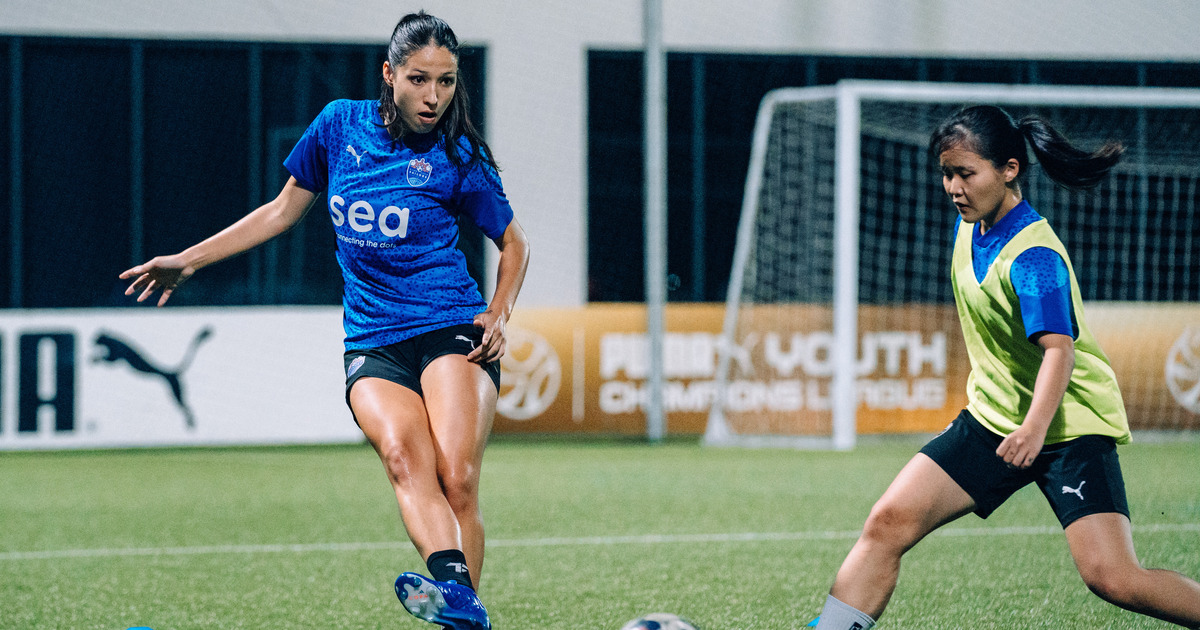 "There is a growing unity between the juniors and the seniors, and I think it's also important that we are having fun at training sessions – that can only help us improve as a team, and consistently get results, like we aim to do on Sunday."
MORE FROM LION CITY SAILORS: