He may have been one of the most consistent players in the Lion City Sailors this season, but Saifullah Akbar was still surprised to learn that he had won the Singapore Premier League's (SPL) Young Player of the Year award.
After all, the ambitious 21-year-old still believes that if he had played better this year, especially in the matches that the Sailors failed to win, his team could have secured the SPL title.
"I actually think I had a decent season, not a fantastic one," admitted Saifullah. "I was able to perform consistently in general, but I still look back at some matches and think that I could have played better, which might have helped us get the three points.
"To be very honest, I didn't set my sights on winning the Young Player of the Year award this season. And so, I got excited when I knew I was nominated because it's such a prestigious award. To then know that I've actually won it is an unbelievably amazing feeling."
It is exactly this sort of winning mindset that has helped Saifullah earn the trust of head coach Aurelio Vidmar, with the Singapore Under-22 international starting 11 of the 14 league games this season.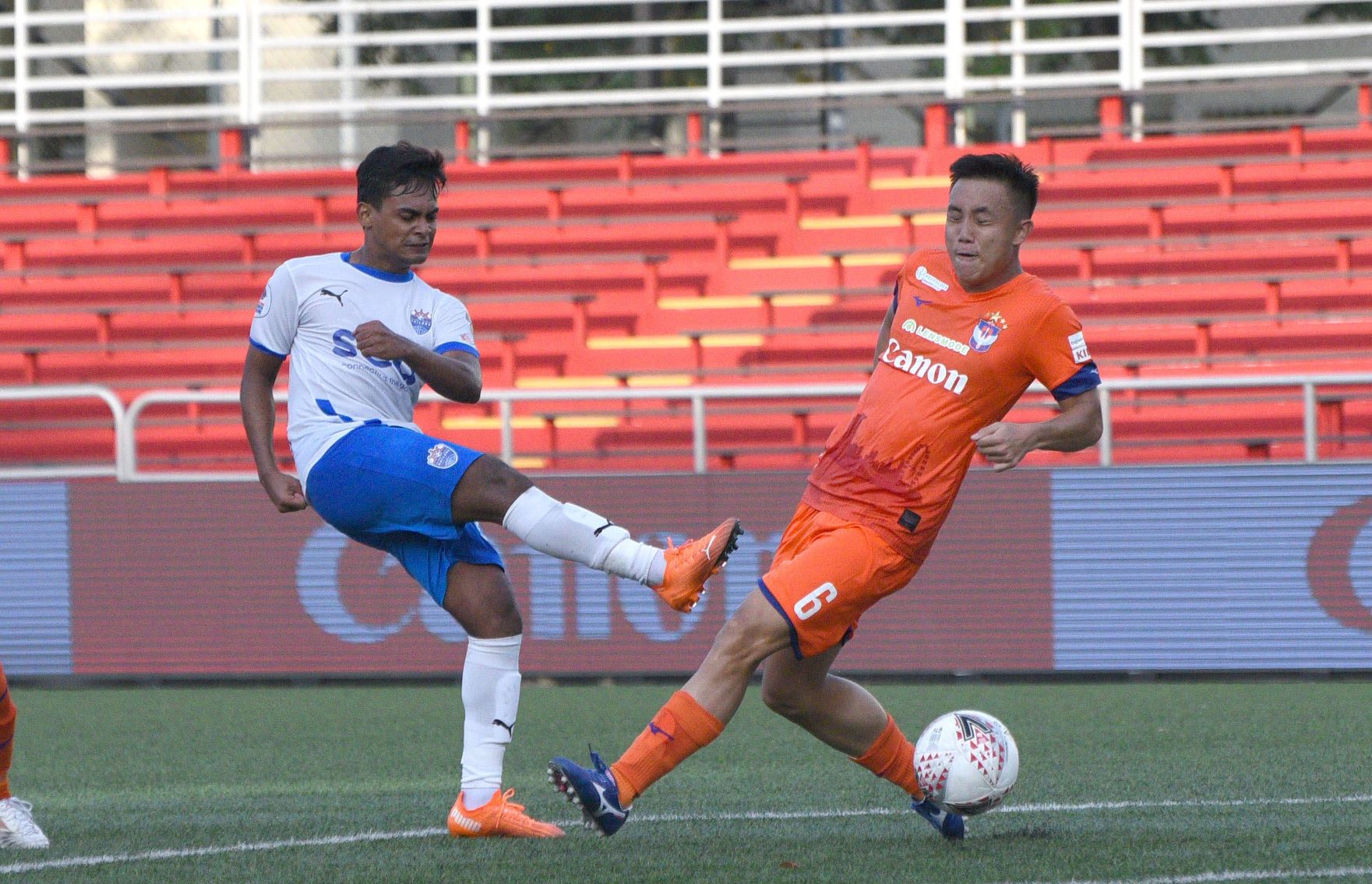 But, how did Saifullah make such huge strides in his development as a player this season?
By taking care of "the little things", says the ex-Tampines Rovers player.
He elaborates further: "As coach Aurelio always tells us, 'the little things matter'. This means things like ensuring that you eat well, sleep well, take recovery sessions seriously, and to not skip a day of doing all these things because there is no shortcut to success.
"I feel that all these little things that I've been working hard to maintain have paid off, and probably played a big part in my performances this season.
"I also have to thank the coaches and the club for giving me this opportunity to perform, as I needed this consistency of performances to really kick start my footballing career."
Among the areas where Saifullah has improved significantly is in the attacking third, with his intelligent runs into the box often causing havoc among opposition defences.
This has helped him record two goals – including a sumptuous volley against Balestier Khalsa in the Sailors' final fixture – and one assist, and Saifullah counts those contributions among his personal highlights this year.
"Last season, I scored two penalties for the Young Lions and scored one deflected goal, but none of them were from open play," said Saifullah. "So, to score twice from open play this season has got to be the highlight, especially as the goals came about because of my late runs into the box, which I've added to my gameplay.
"But I think I've also improved in terms of running box to box to help out both the defence and attack, and I feel like I'm developing into an all-round midfielder now.
"Obviously, I still have lots to improve. But now, with my Young Player of the Year award win, the bar is set at a high level. The only way for me to go from here is to push myself to an even higher level."
When asked what his goal was for next season, however, Saifullah immediately put the team first, declaring: "It has got to be us winning the league. That's the goal that we've got to achieve for sure.
"As for one of my personal goals, it's to hopefully make my debut in regional competition for the Sailors and play in the AFC Cup."
MORE FROM LION CITY SAILORS: