Faced with a raft of Tanjong Pagar players sitting deep in their own half, Lion City Sailors initially found it tough to make any real headway in the attacking third against the Jaguars in their Singapore Premier League (SPL) fixture at the Jalan Besar Stadium last evening (May 16).
Tanjong Pagar's deep defensive shape was similar to the one put out by the Sailors' previous opponent Geylang International last weekend – a match which saw the Sailors secure a narrow 2-1 victory, courtesy of a long-range winner from Saifullah Akbar.
Sunday's encounter against Tanjong Pagar was equally tight, with neither team able to break the deadlock in a cagey first-half.
The visitors, however, took the lead against the run of play just two minutes into the second-half, through Shodai Nishikawa.
But the Sailors responded in the 55th minute, with Jorge Fellipe's towering header finding the bottom corner of the Tanjong Pagar net. Four minutes later, the Sailors took the lead courtesy of winger Gabriel Quak's precise finish, before Diego Lopes ensured the home team would take all three points with a third Sailors goal in the 80th minute.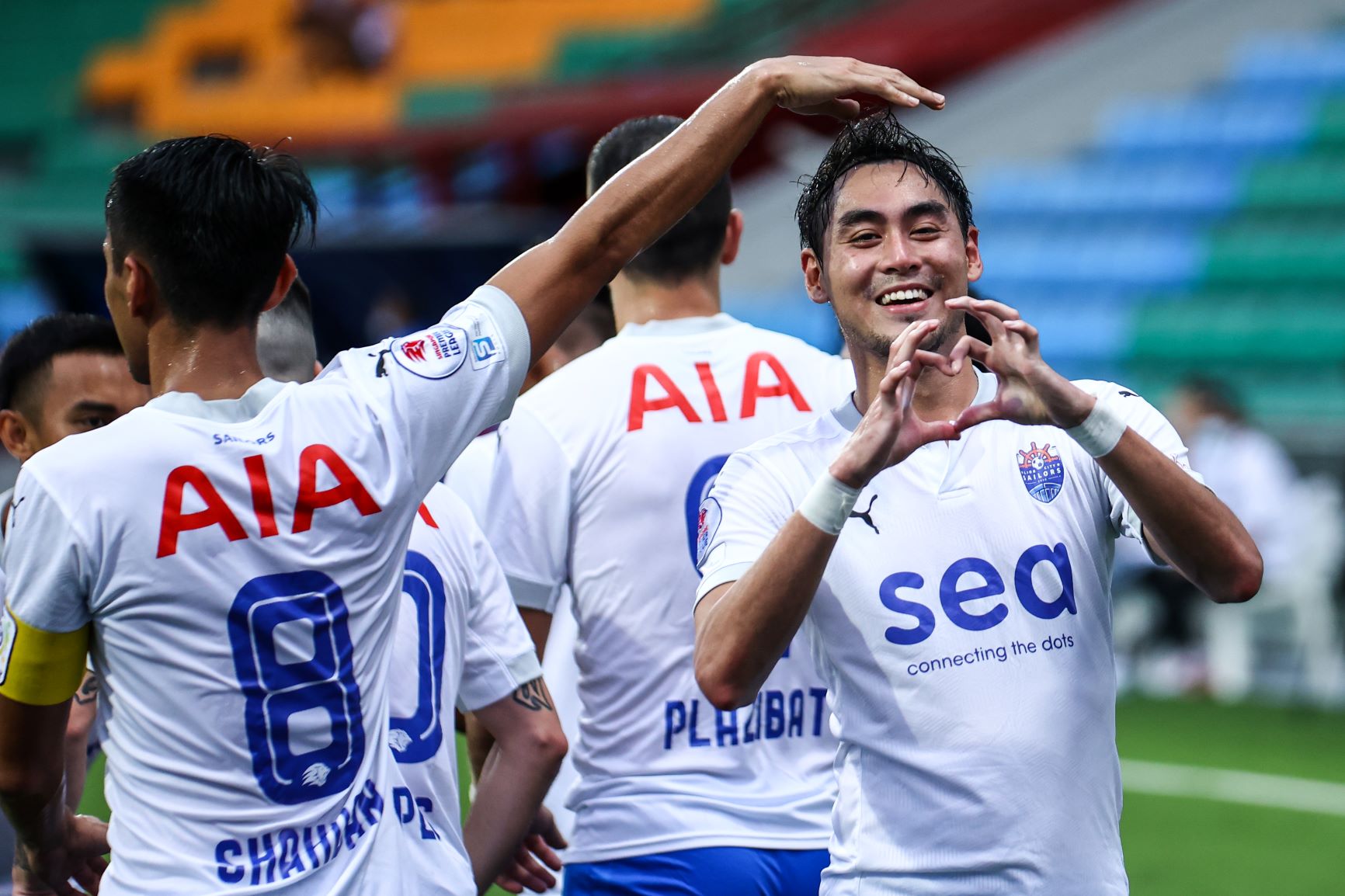 It was far from the sort of vintage attacking display that many have come to associate with the Sailors. But Gabriel believes it is only natural that it is harder to craft out goal scoring opportunities, as more opposing teams choose to sit deeper and play more defensively against them.
"As a team, we tend to play a more possession-based game, and I think most of the (opposing) teams recognise that and are happy to allow us time on the ball," Gabriel explained.
"I think most of our opponents now tend to sit back and keep things tight. We cannot show up and expect to score four, five goals every match.
"There's no fault in teams playing defensively. Every coach has their own game plan tailored to each fixture. For me, I believe teams are sitting deeper against us because they respect us, so the onus is on us to find different ways to attack them and breach their defences."
Indeed, Tanjong Pagar's game plan looked to have worked when they took a shock lead early in the second half. Gabriel, however, believes the Sailors' maturity and winning mentality helped them overcome the initial setback.
Reflecting on the game, the 30-year-old said: "They (Tanjong Pagar) didn't make it easy for us. In the first-half you could see they were so deep and defensive…that was part of their game plan, and they executed it well.
"We conceded a goal early in the second-half, which is always a bad time to concede. But what was really pleasing to see was that there was no panicking and finger-pointing within the team. We simply picked the ball up and got on with the game.
"I think that is a sign of how this team has matured, and of our desire to win. We kept pushing on and got rewarded quite soon after through goals from Jorge and myself at a crucial time of the game, before Diego sealed the three points later on. It was overall a fantastic team effort from everyone against a tough opponent."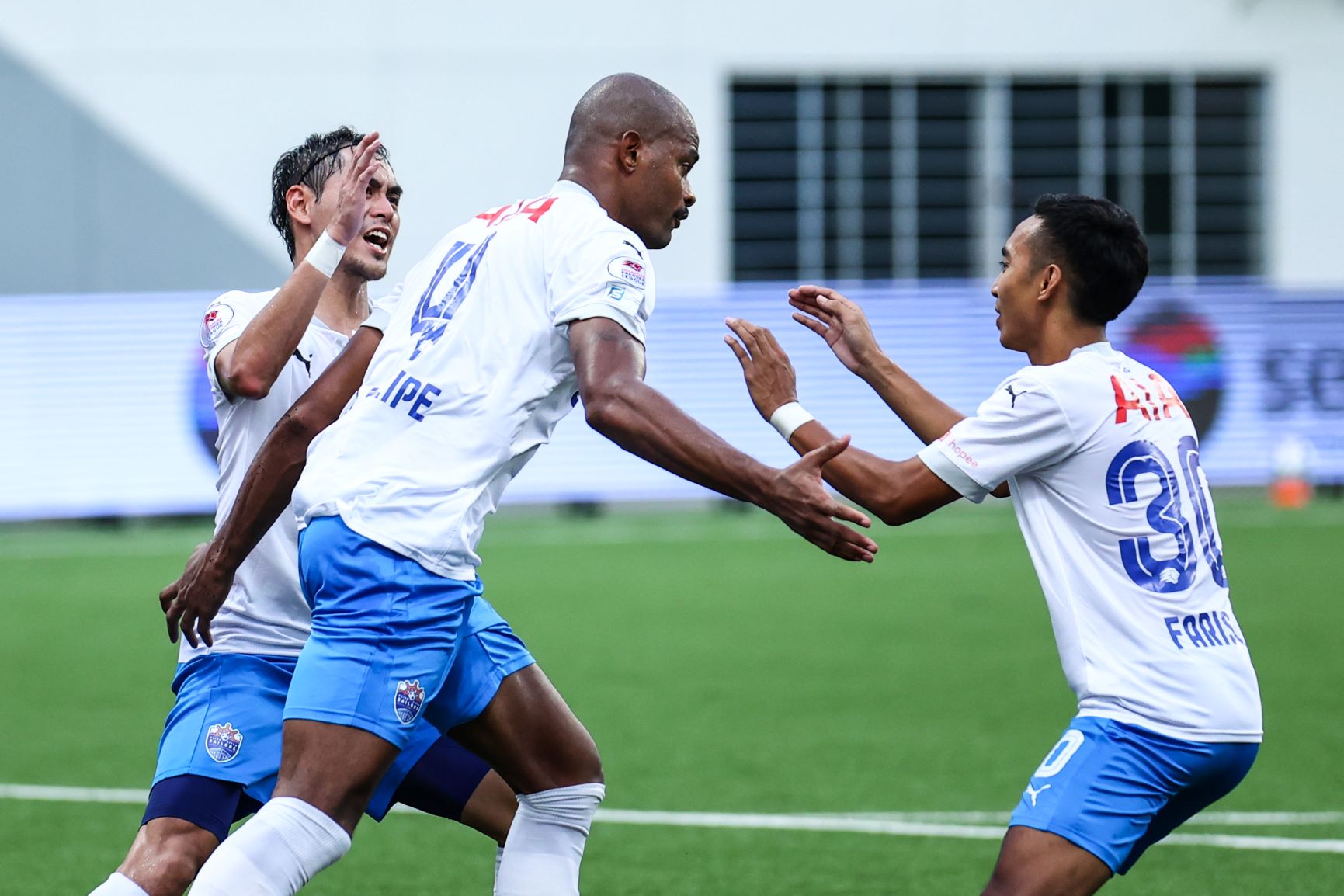 Gabriel's goal brings him up to eight for the campaign – just one shy of his career-best return in a league season.
When asked what he attributed his good goalscoring form this season to, the Singapore international replied: "It definitely helps to play alongside smart and talented players, who make playing football more enjoyable. Over the past few seasons, I've also been trying to make scoring goals more of a habit, and it's paying dividends now.
"But I think that while we as attackers are often judged on how many goals we score, it's also important that people recognise our overall contribution to the team. When we run to create space for others, or assist a teammate…these are things that are equally important to the team."
Gabriel also hailed the blossoming partnership between him and Diego Lopes in the attacking third, with the two of them assisting the other for their respective goals against Tanjong Pagar.
"It's been fun playing and training with Diego," said Gabriel. "We have a strong mutual respect for each other, and because we both operate mostly in the attacking third, we have struck up a good understanding on the pitch.
"He knows the kind of passes I like to receive, and vice versa. Today was evident of that (partnership) – we made a lot of passes to each other throughout the game, and our good understanding comes from the hard work we put on the training ground. I'm definitely happy to be playing with him."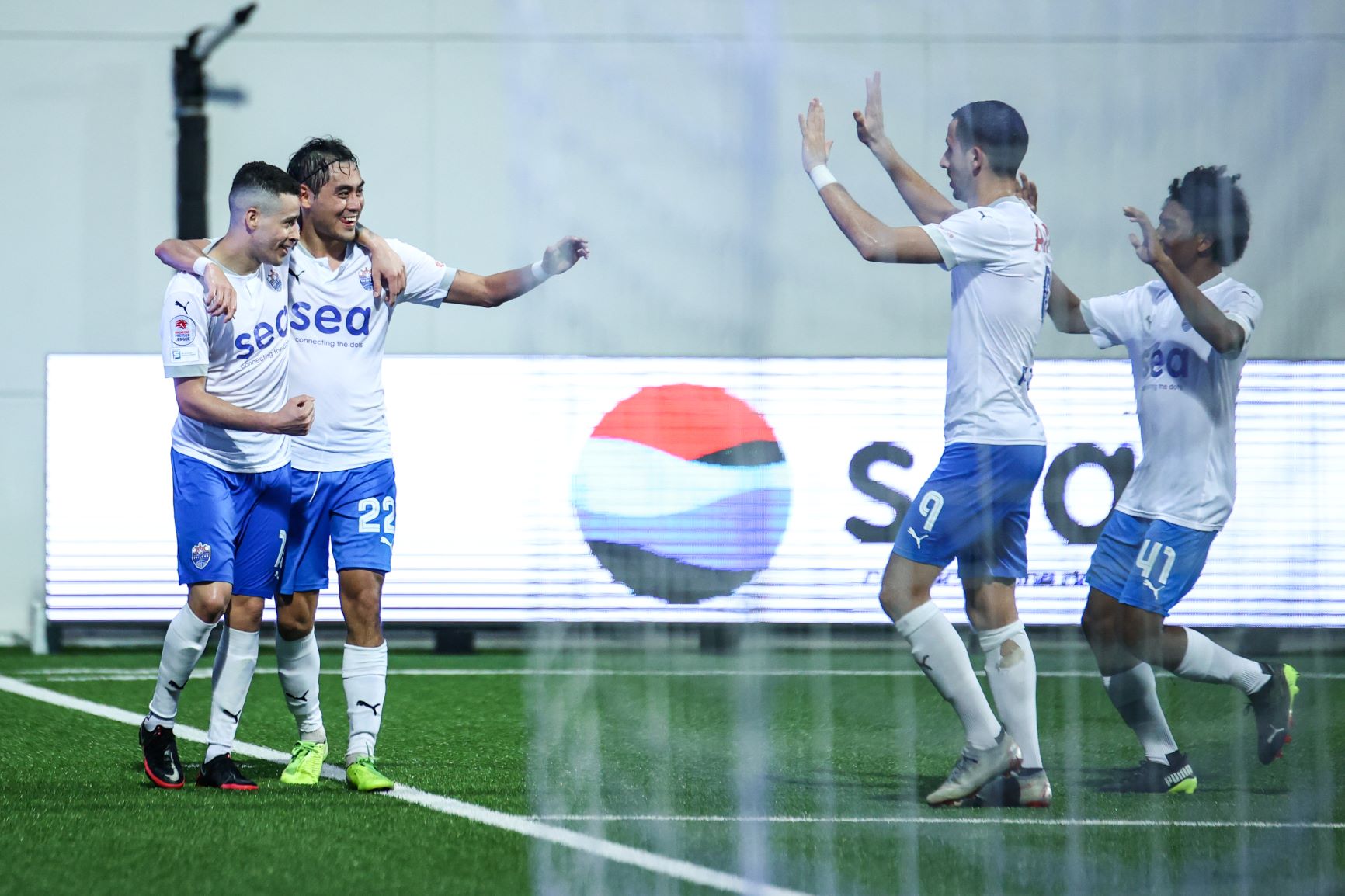 Now unbeaten in seven matches, the Sailors remain second in the table on 23 points, just one behind league leaders Albirex Niigata (S).
With just about half of the season left to go, Gabriel knows the Sailors can ill-afford to slip up in their quest to wrest the SPL title from champions Albirex.
"It's very tight in the league, so every game feels as crucial as a six-pointer," Gabriel said. "Just one win can propel you up the table, and a loss can bump you down a few places as well.
"Right now, we are on a good run of results, and we're just focused on keeping it going. We have confidence in our abilities, but we're also just going to take it one game at a time, because every opponent is different.
"As you can see from the last two games, it's getting tougher, so we have to remain on the ball if we want to finish the season as SPL champions."
The Sailors will next take on the Young Lions this Saturday (May 22), 5.30pm at the Jalan Besar Stadium.
MORE FROM LION CITY SAILORS: