As the final whistle sounded at Our Tampines Hub on Sunday night (26 September), Lion City Sailors fans jumped off seats and threw their hands into the Tampines sky. 
But their wild jubilation was not matched out on the pitch – there were no big celebrations by the Sailors players, even after turning in an accomplished performance to beat Geylang International 3-0 in the Singapore Premier League (SPL). 
It was such a significant result in the SPL title race, but amongst the Sailors there were only simple congratulatory handshakes and hugs between each other.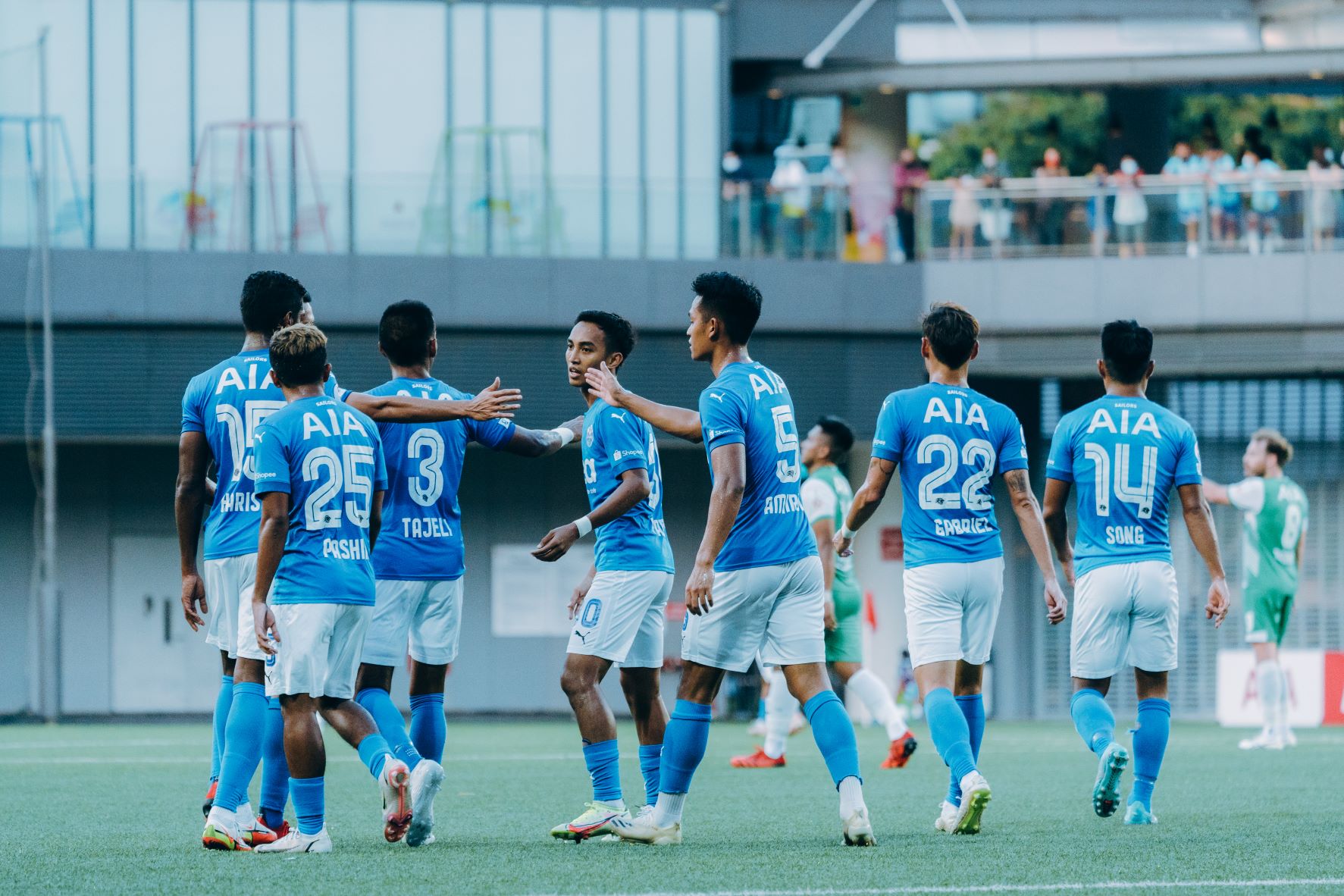 The result meant the Sailors leapfrogged Albirex Niigata (S) to go on top of their eight-team standings, based on a superior goal difference (+35 as compared to the White Swans' +31), with both sides level on 45 points. 
Having played catch-up all year, Kim Do-hoon's men will now go into the final round of fixtures on 10 October on the top of the table and hold destiny in their own hands.
"There's one more game to go in two weeks' time, and we have to stay focused," explained forward Stipe Plazibat, who was watching from the stands for the third straight game due to an ankle injury. 
"We must make sure we prepare very well for this last match of the season and hopefully we can celebrate after that – no problem."
The Geylang result was a huge step towards winning a first-ever league trophy, but the Sailors have one final obstacle that stands between them and a proper celebration – Balestier Khalsa, their opponents in their final league match. 
"We're now top of the table because of all the hard work that we put in throughout the season, but nothing's done yet," emphasised Stipe. 
The Sailors have beaten Geylang in every encounter since their 2020 inception, but this latest victory was not as straightforward as the scoreline suggests.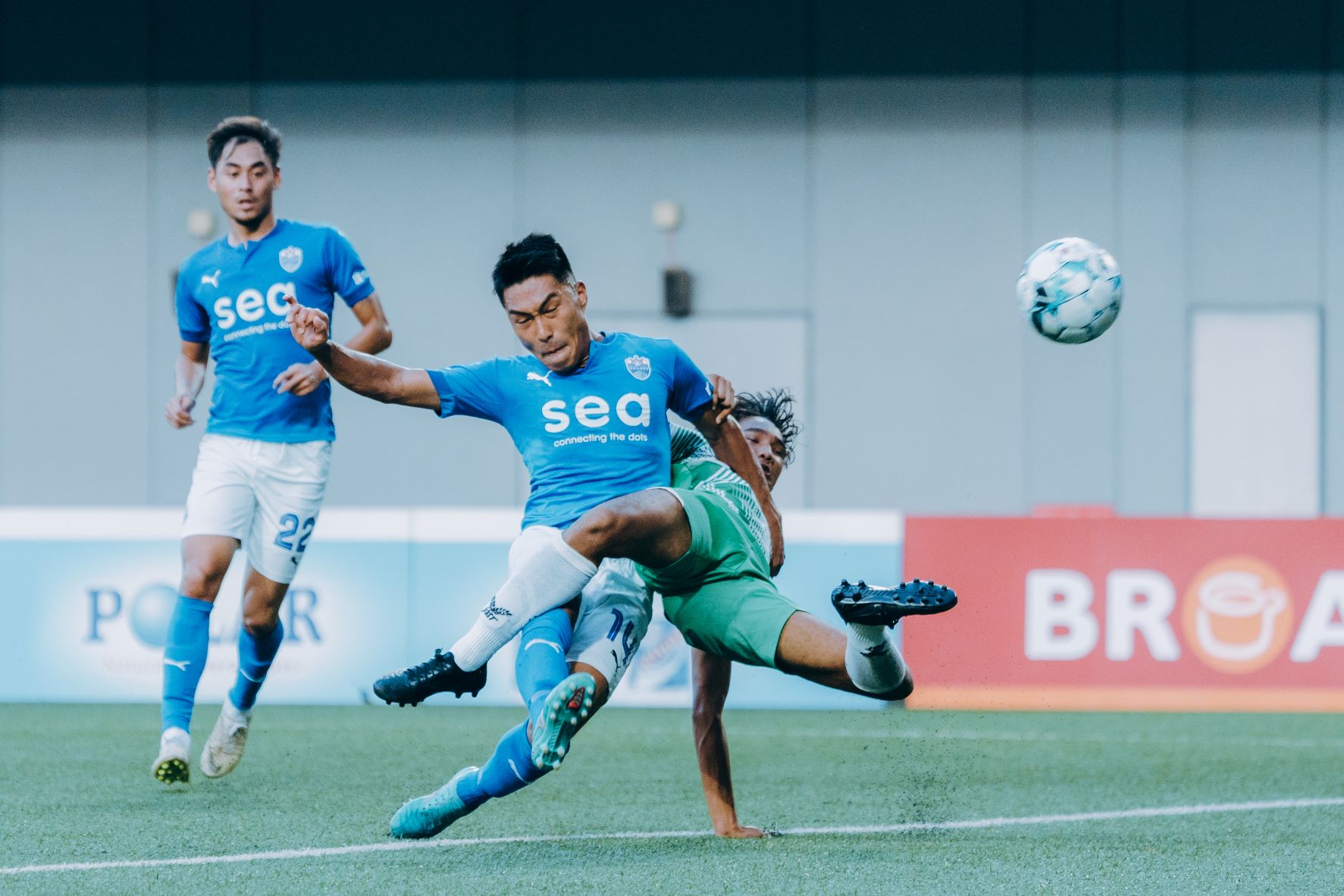 The Eagles put up a battling display in front of a boisterous home crowd in the first half-hour of the match, and gave the Sailors some food for thought. This despite having to self-isolate for 10 days due to a positive COVID-19 case in the squad and losing four out of their last five fixtures. 
That sturdy battling display only started to come apart at the seams when Faris Ramli capitalised on an Afiq Yunos error to sweep the Sailors ahead in the 32nd minute. 
Watching from the stands, Stipe felt the occasion got to the team a little. 
"After Albirex dropped points on Friday (in a 0-0 draw with Tampines Rovers), there was certainly that extra pressure of getting a result, and that maybe resulted in our slow start," said the Croatian. 
"After the first goal, you can see the boys were much more relaxed and confident. We began to play our usual brand of attacking football and everything was quite smooth after that."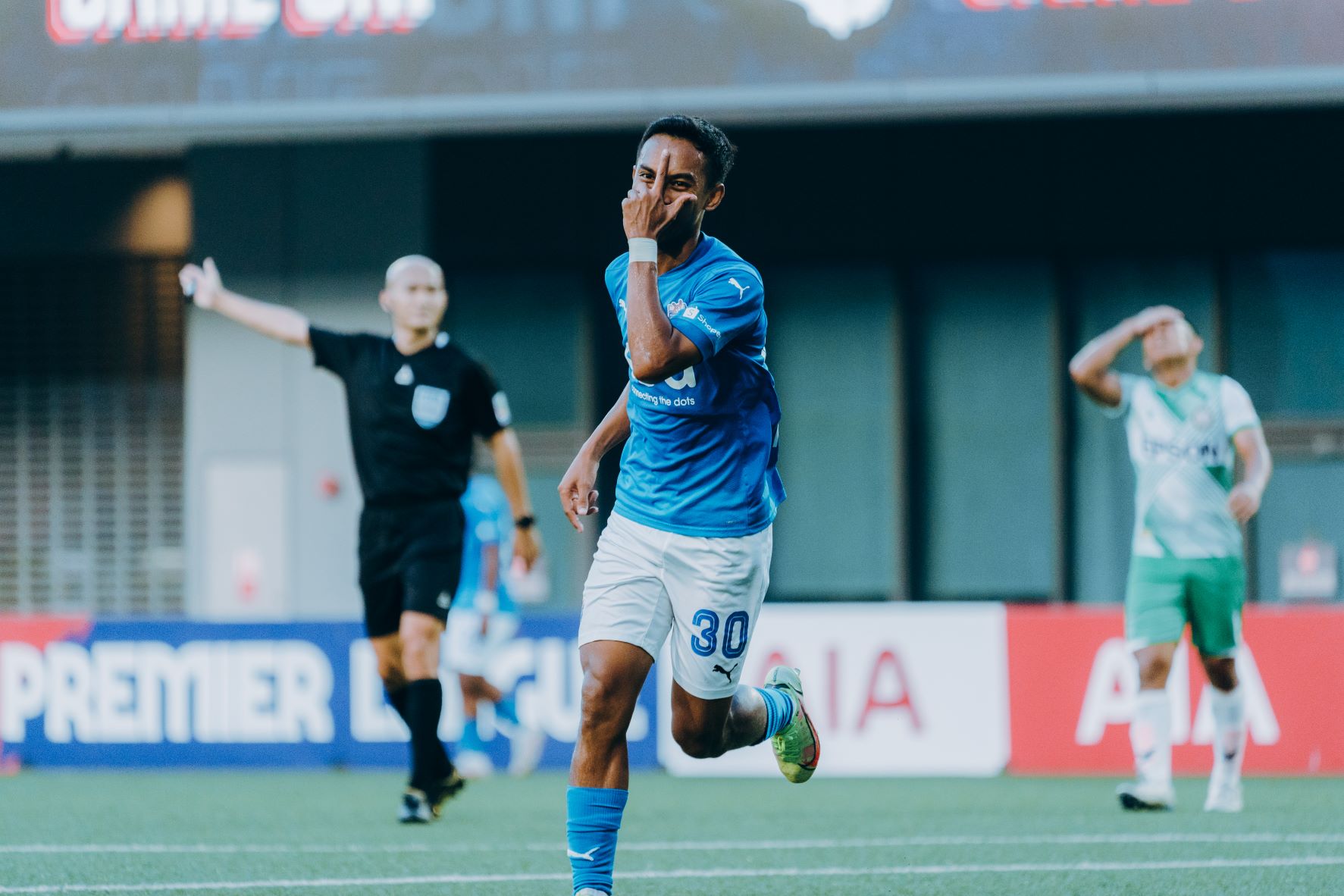 Seven minutes after the deadlock was broken, the Sailors made it 2-0, with Song stabbing home from six yards out after great work by Tajeli Salamat down the right. 
That was the Singaporean's third goal in two games – following a brace in last Tuesday's 6-1 win over Tampines – as he continued to impress in Stipe's absence. 
"It's sad for me not to be fit to play, but I'm happy to see Song filling in very well as a striker," said Stipe, who has scored 14 goals and chalked up seven assists in 17 appearances this season, before picking up the ankle injury against Young Lions earlier this month. 
"He had to make the jump up from midfield to play as a striker which is not his natural position. But he's such a dedicated player who is willing to do everything for the team – he's a fantastic guy who can adapt very well. We talk a lot and I try to help him as much as I can."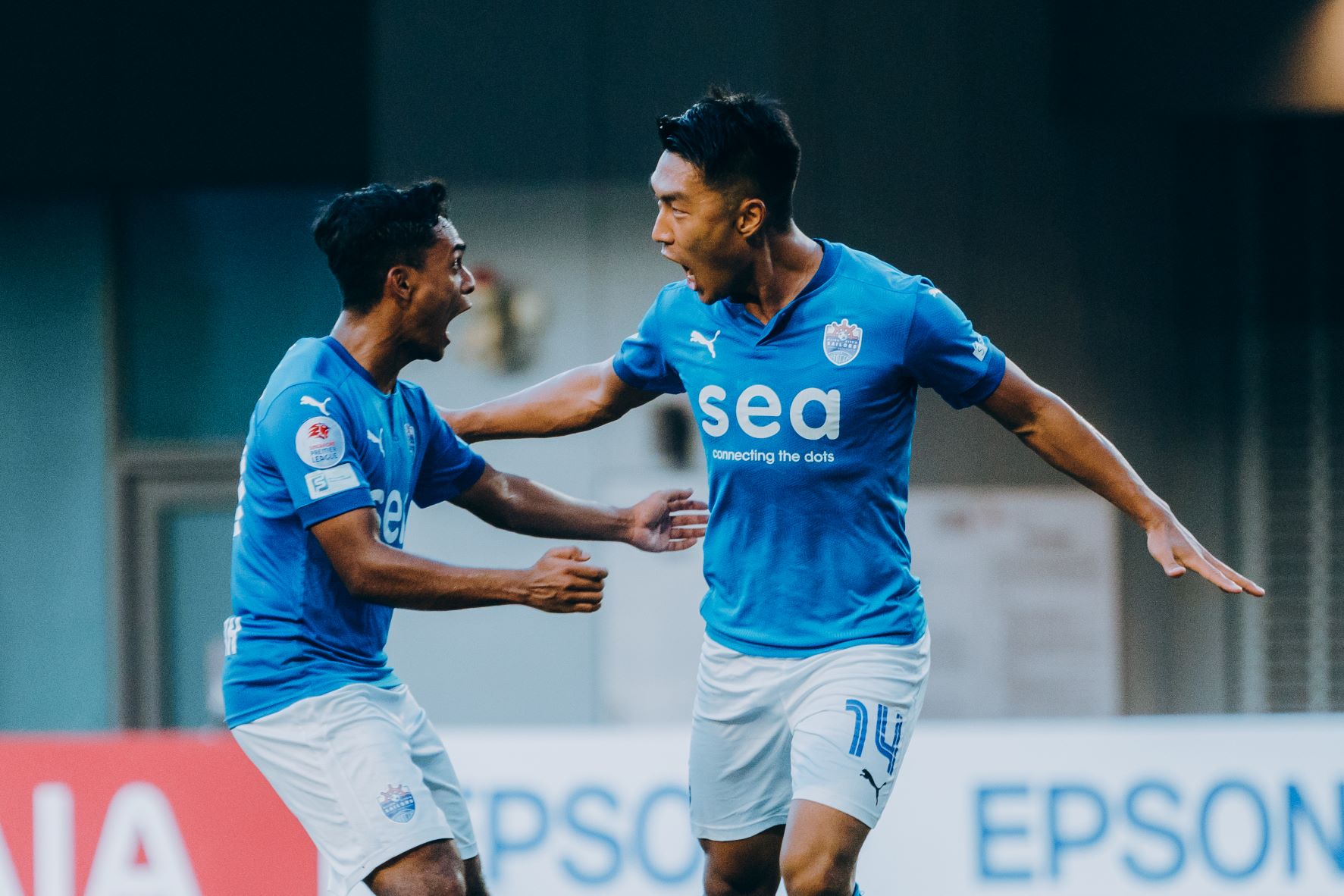 Barring a couple of nervy moments, the Sailors were generally in control throughout the game with the all-Singaporean centre-back pairing of Hariss Harun and Amirul Adli barely giving a yard to the Geylang strike duo of Matheus Moresche and Amy Recha. 
Four minutes from time, the victory was sealed with substitute Hafiz Nor capitalising on yet another Geylang defensive error to fire past Zaiful Nizam. 
The 3-0 win also meant the Sailors picked up their first clean sheet after nine matches under Kim – another satisfying takeaway for the team.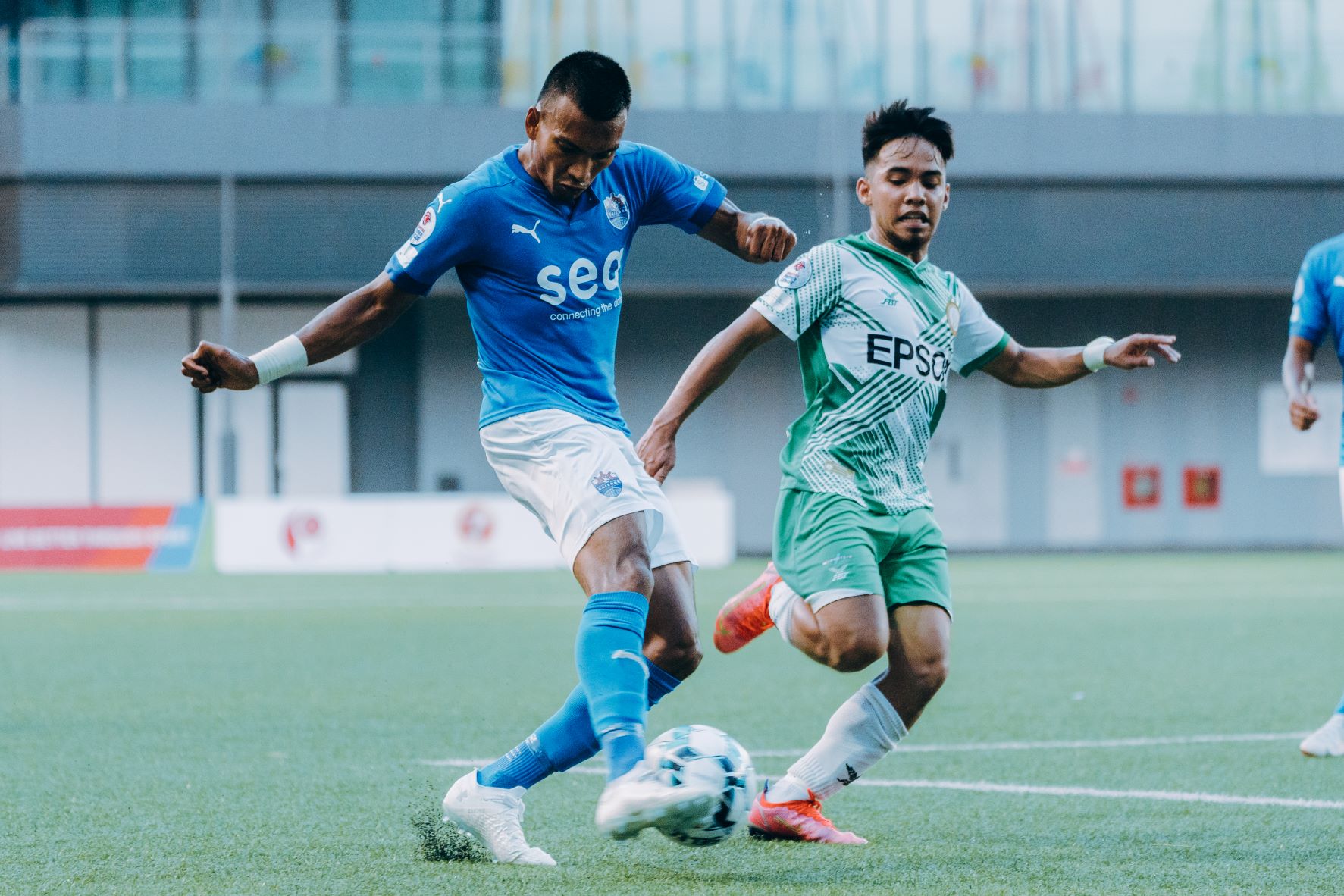 "Defensively we were very solid as a team – not just Hariss and Adli, but also Nur Adam (Abdullah) and Taj (Tajeli). So we definitely deserved this clean sheet," said Stipe. 
"And three mistakes from Geylang, three goals. It's nice to see us being so clinical in front of goal."
It will all come down to the final matchday on 10 October as the Sailors entertain Balestier at home while Albirex face Tanjong Pagar United. And simple mathematics will come into play: Albirex will have to better the Sailors' result on the day to nick the SPL title, and if the Sailors beat Balestier, Albirex must also win – but by a margin of five more goals.   
For example, if the Sailors win 1-0, Albirex must beat the Jaguars at least 6-0.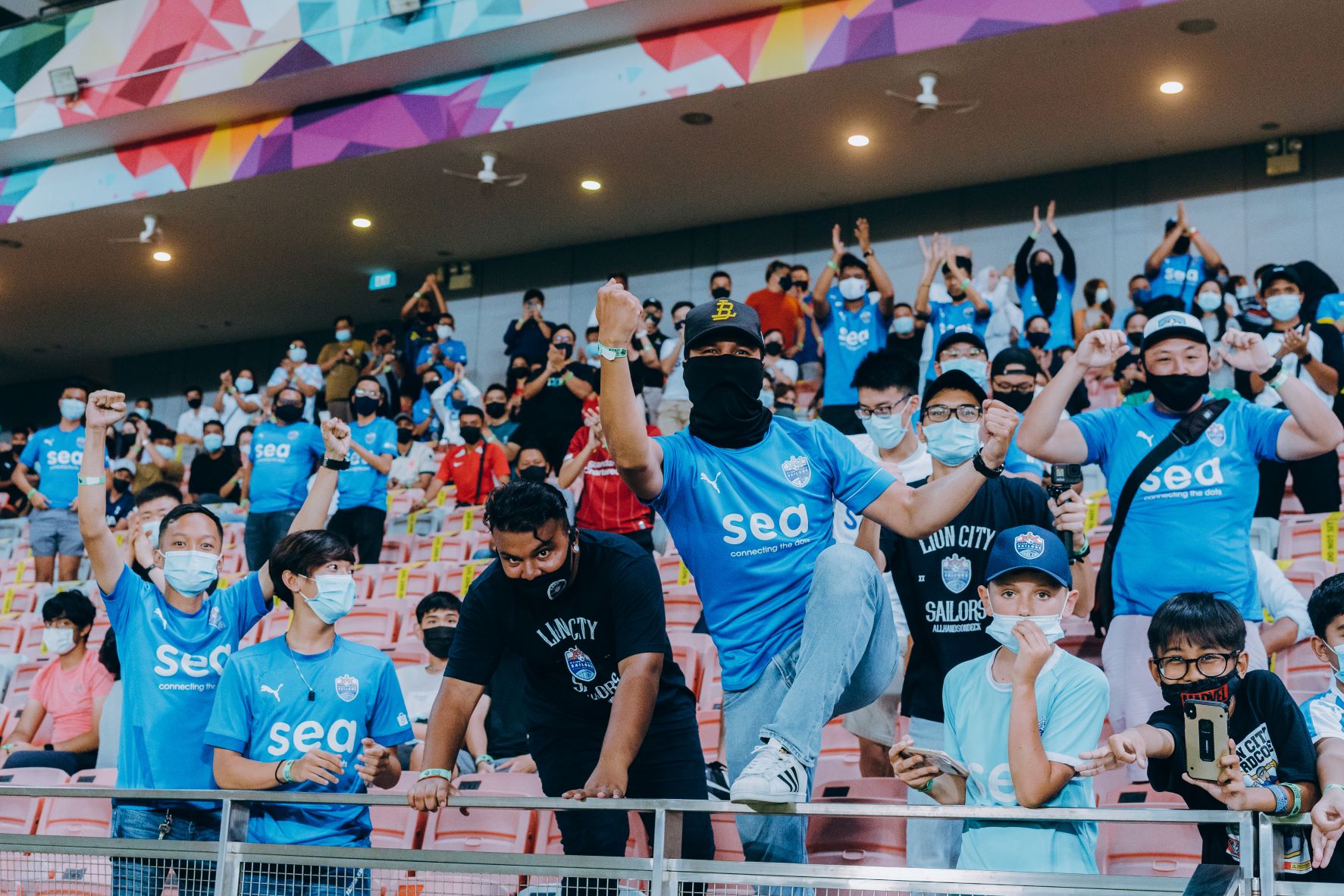 Stipe is looking forward to a strong crowd turning up at the Jalan Besar Stadium on that day to help push the Sailors over the line. 
"We saw the reception and noise the fans gave us at our home matches recently – football's nothing without fans really," he said. 
"I really hope all of them turn up in full force again on 10 October. That will give the team all the energy from the stands and hopefully we can have a big celebration to repay their support at the end of everything."
MORE FROM LION CITY SAILORS: