Few would have predicted before the start of the 2023 Singapore Premier League (SPL) season that the joint-top scorer for the Lion City Sailors after their first five games would be a certain Abdul Rasaq Akeem.
Perhaps the only one who would have backed Rasaq to achieve such a feat was Rasaq himself.
With three goals for the Sailors so far, Rasaq – who has scored in three out of his four league appearances this season so far – is not short of confidence, despite his relative youth.
The 21-year-old was rewarded for his fine form with a call-up to the Singapore Under-22 squad for their recent Merlion Cup campaign, where he started in both games against Hong Kong and Cambodia.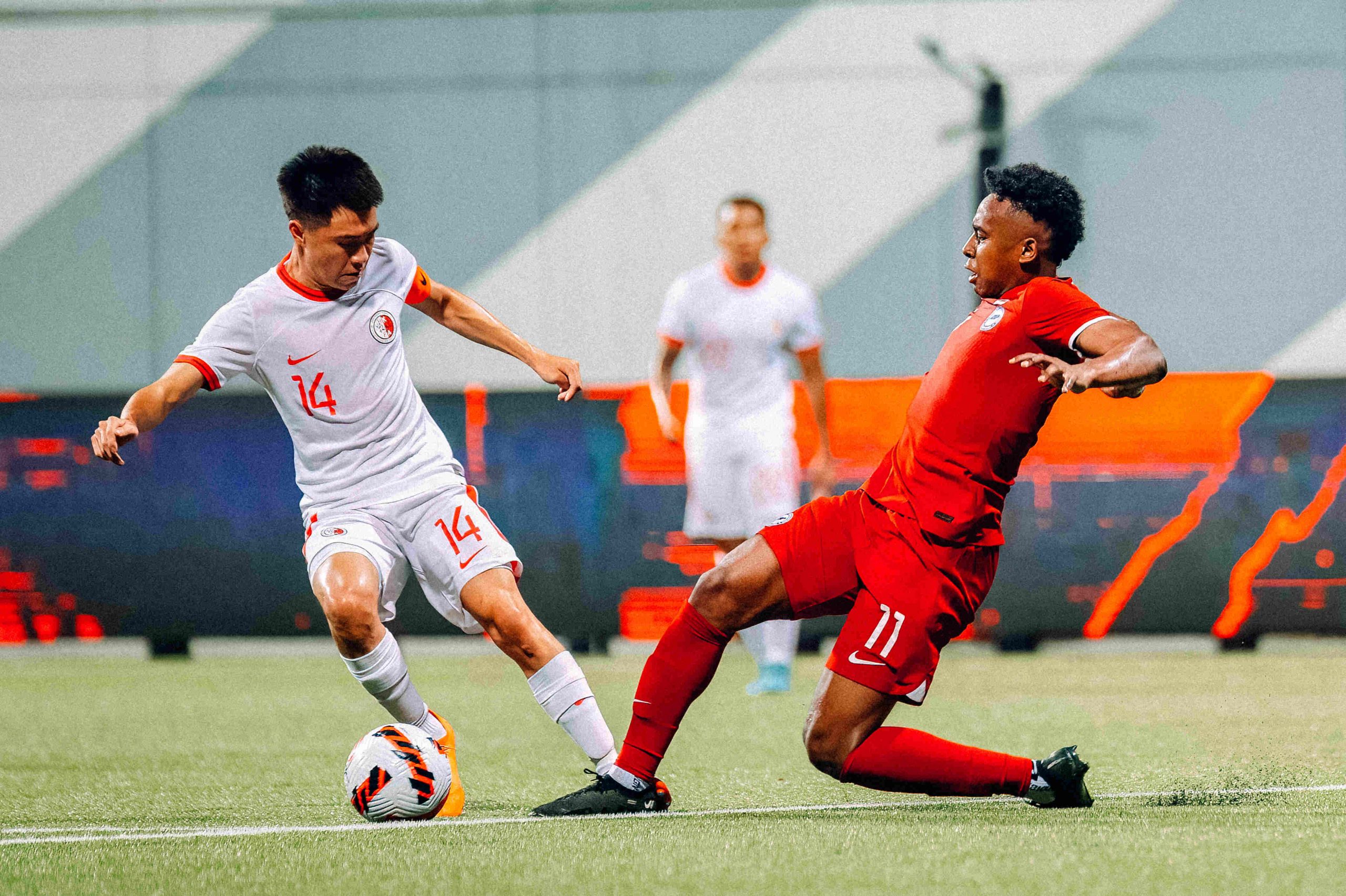 (Photo courtesy of FAS)
While results did not go Singapore's way – the team lost 1-0 and 2-1 to Hong Kong and Cambodia respectively – Rasaq came away from the experience with a better understanding of what it takes to succeed at the top level.
"As a team, we learnt that in international football, you have to be at the top of your game for the whole 90 minutes," Rasaq reflected. "You can play well for most of the game, but the moment you switch off, you will get punished.
"We have to improve individually and collectively if we are to do better at the SEA Games next month. We must not underestimate the importance of preparation for the tournament, or we will be going into it at a disadvantage."
Another Sailor who made a splash on the international stage this past week was defender Lionel Tan.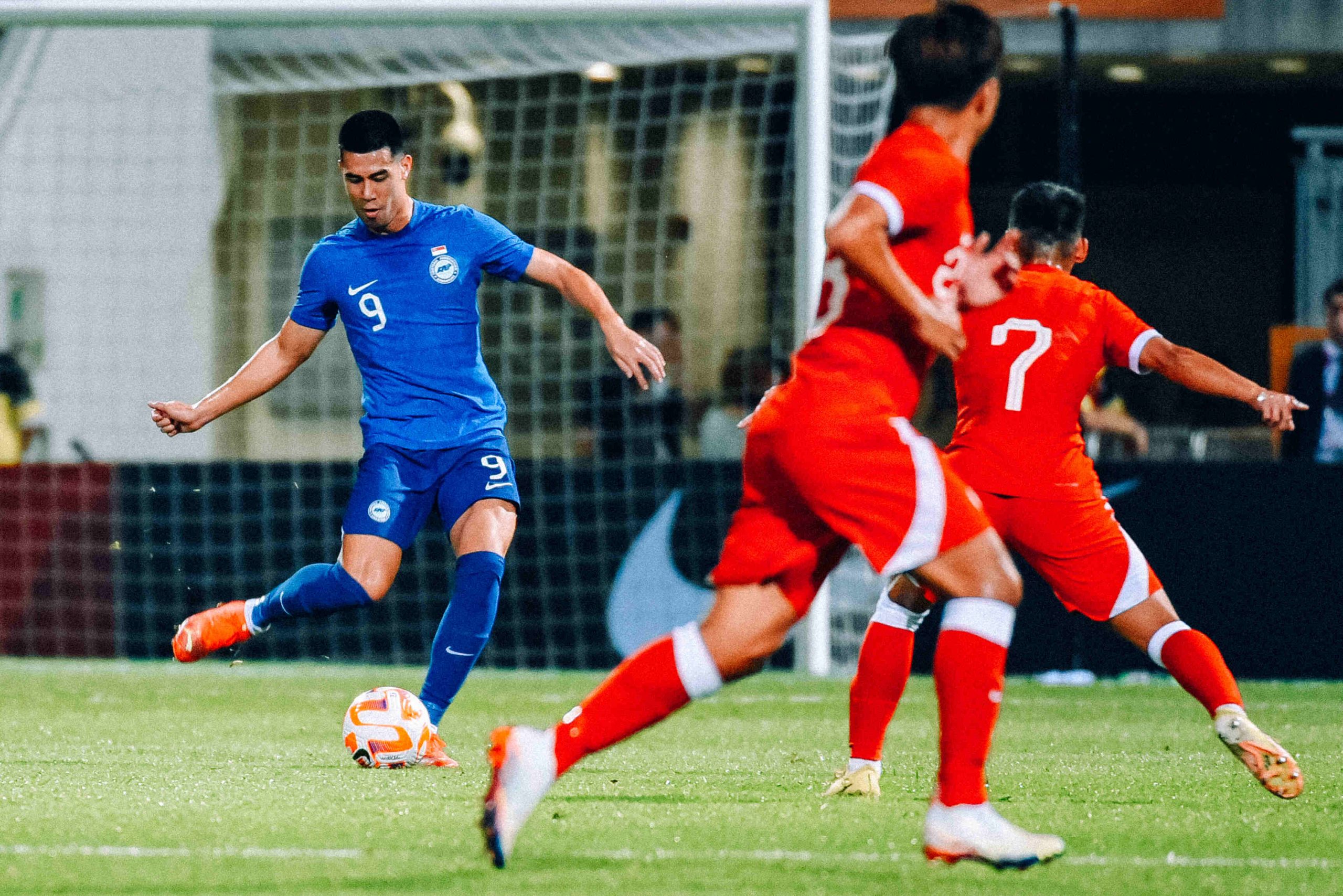 (Photo courtesy of FAS)
Making his long-awaited debut for the Lions, the 25-year-old scored the only goals for Singapore as they drew 1-1 with Hong Kong and beat Macau 1-0.
While the goals gave Lionel a confidence boost, the centre-back is not resting on his laurels, and insists he is only focused on how to further improve his game. 
"The goals were nice, but that's in the past now. I'm looking forward to putting in the hard work and training with the Sailors again," said Lionel.
"I think it was a good experience playing for the National Team, and it inspires me to want to continue playing at a higher intensity. I also picked up some tips and made slight changes in my body positioning to defend better. 
"Ultimately, I'm still developing as a player. I did make mistakes, but what's important is that I learn from them and improve game by game."
For now, both Lionel and Rasaq's immediate priority will be to help the Sailors seize the initiative in the SPL title race.
With forward-in-chief Kodai Tanaka out for the rest of the season due to injury, Rasaq is the only recognised senior striker in the team.
But the heavy responsibility of leading the Sailors' frontline does not faze Rasaq.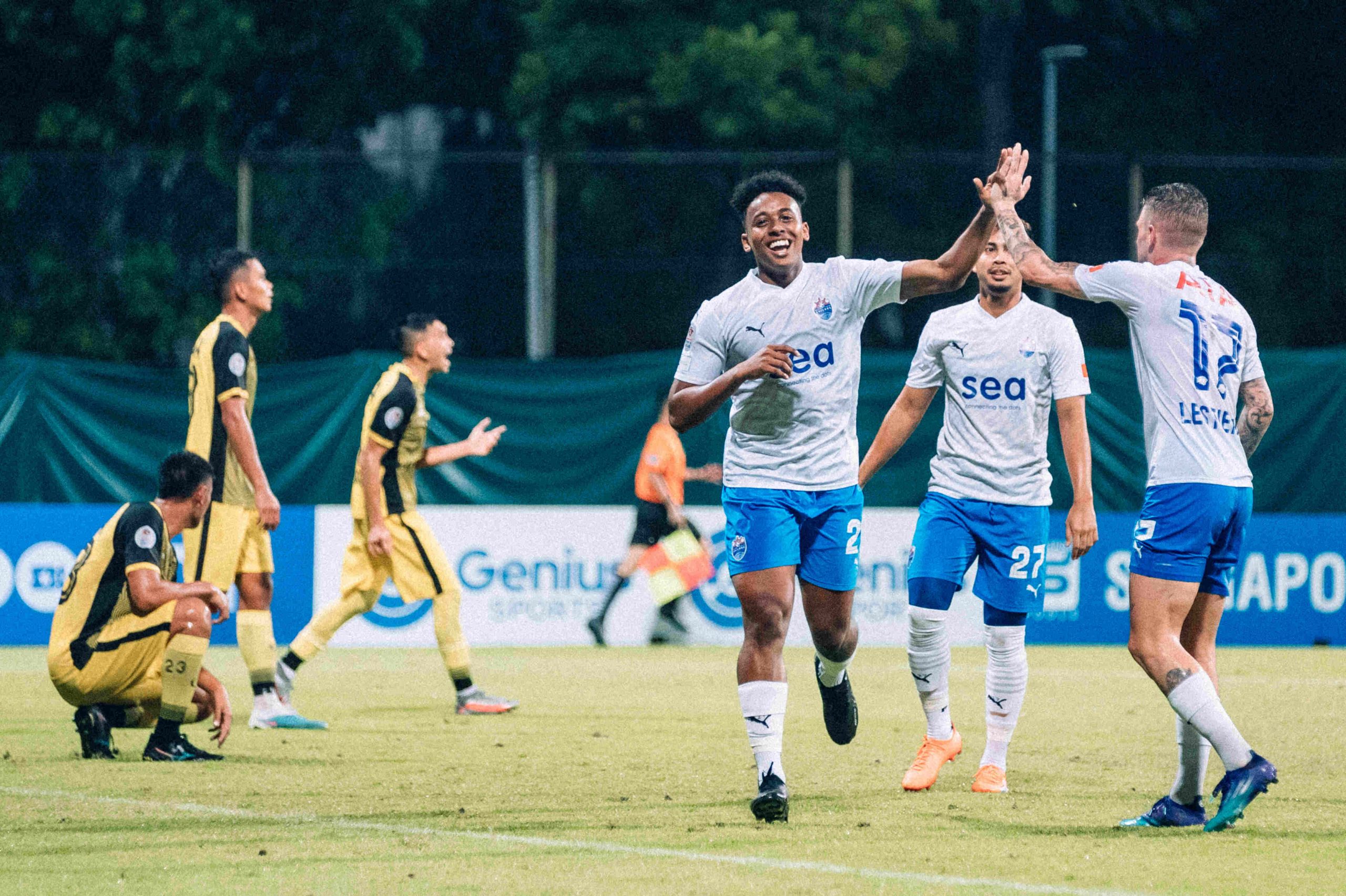 "It is a chance for me to step up and show what I can do for the Sailors," Rasaq declared. "My approach will be to always give my 100 percent every time I'm on the pitch. But I will also stay level-headed and take it one game at a time.
"Of course, I wish Kodai a smooth recovery, and I hope to see him on the field soon. He was one of the players I was looking forward to learning from this season. Even from the short time he was with us, I could already see why he was at the level he was at because of how hard he works, and what a good person he is."
Rasaq also credits his good run of form in front of goal to his teammates, as he said: "They have helped me settle down at the club, and made me feel welcome. All I've had to focus on was on my performances, be it in training or during a game. I have many senior players guiding me all the time, and they make it a lot easier for me."
Having started the Sailors' last game – a 3-0 win over Balestier Khalsa – Rasaq is hoping that he will once again be trusted by Head Coach Risto Vidaković to spearhead the attack when they take on current league leaders Tampines Rovers on Friday (31 March).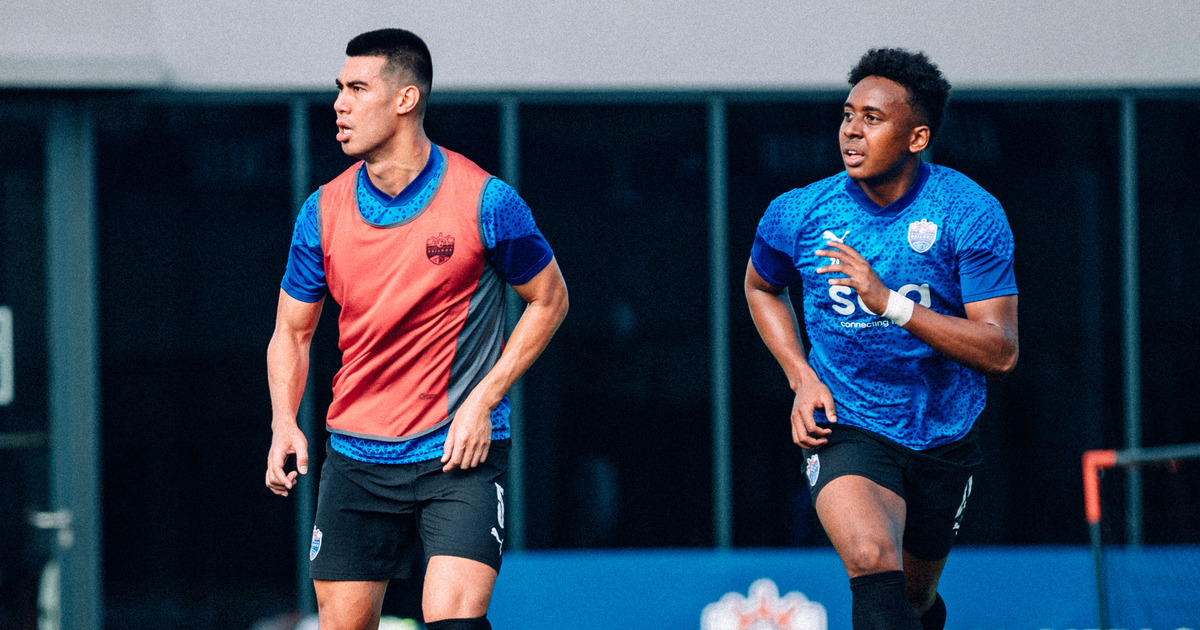 And if he does get the nod to start, Rasaq knows that he and the rest of the Sailors will be in for a hard battle against the Stags.
"This will be a tough game for us. They are the league leaders and have been playing very well," Rasaq said. "They are a ball playing team with many good attackers who are able to find the net, and we will have to be on top of our game the whole 90 minutes.
"Crucially, we have to take our chances. We must also work hard as a team defensively and offensively. We have shown before that we are capable of doing this, and If we do it again, I'm sure we can get the result we want."
Lionel echoed Rasaq's sentiments, adding: "We all know Tampines have quality players, but we are all focused on ourselves and on our game. What the game will come down to is hard work, commitment, good organisation, and importantly, playing with the desire to get all three points."
MORE FROM LION CITY SAILORS: