In Sailors Abroad, we take an in-depth look at the Sailors' foreign stints, through the eyes of those who lived through the experience.
In this piece, Lion City Sailors Football Academy Under-17 Elite squad's Rae Peh shares his thoughts on the opportunity of training alongside his counterparts at Portugal's S.C. Braga.
S.C. Braga have built one of Europe's best emerging youth academies in recent times, churning out the likes of Pedro Neto and Francisco Trincão – who are now recognisable names in the European game. 
Four boys from the Lion City Sailors Football Academy Under-17 Elite Squad had the chance of being embedded in Braga's impressive youth system recently during a 15-day training stint (20 November to 4 December 2022). 
Courtesy of a warm long-term relationship between the Sailors and Braga, the quartet – born between 2007 to 2008 – trained alongside their counterparts at the Portuguese outfit.
Singaporean duo – goalkeeper Edgar Leo and midfielder Rae Peh were attached to Braga's Under-15s, while Australian left-back Anton Jerga and Japanese-Irish offensive midfielder Joshua Little were placed with their U16s.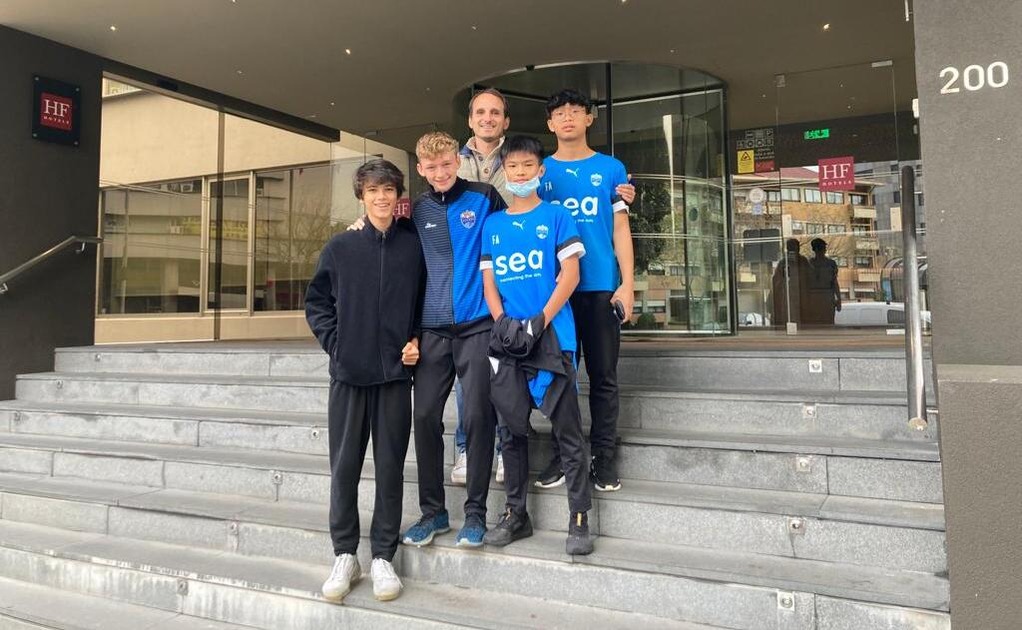 The four of them are no strangers to being in Europe for football education. Part of the Sailors Under-14 team that travelled to Germany and the Netherlands at the end of 2021 for training camps with the club's partners Borussia Dortmund (BVB) and Feyenoord Rotterdam respectively, they were also in Spain as recently as this June for something similar with Atletico Madrid. 
It is a different experience this time and perhaps a more enriching one as they had to step out of their comfort zone and be put through their paces alongside their counterparts at Braga. 
Chilly weather conditions in Europe and training sessions of a higher intensity did not faze the Sailors trainees, but the language barrier proved to be a bit of a bigger challenge. 
"Not all Braga coaches speak English, so we sometimes needed help with translations when they explained the drills. It was the same with players so it was quite a challenge initially as we clearly needed to communicate well with them on the pitch and show our ability," said 14-year-old Rae. 
"Fortunately, we were prepared well and made to learn some key Portuguese words like Bom Dia (good morning), Bom Tarde (good afternoon), venha aqui (come here), passe a bola (pass the ball) and obrigado (thank you) which helped us a lot. Over the days, we and the Braga boys got to know each other much better."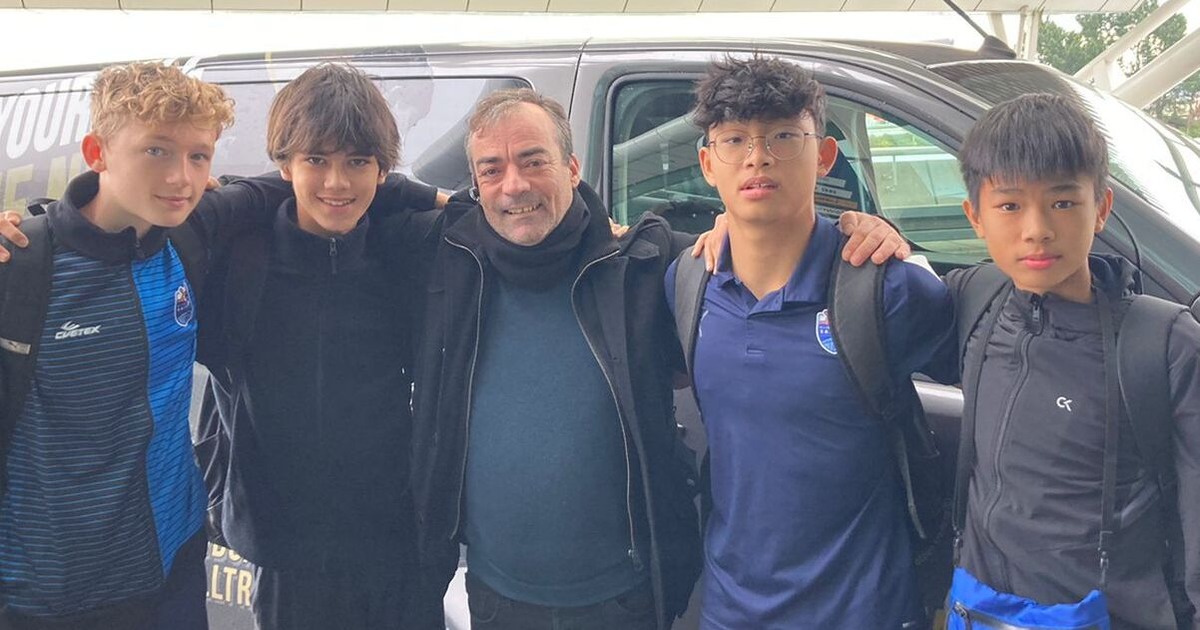 As a central midfielder, Rae gleaned much from Braga's football philosophy that focuses a lot on ball work and having three central midfielders in their playing system – a consistent system from their Under-13s all the way up to their U21 side. 
"I enjoyed the training session a lot and playing with the Braga boys. They're technically super gifted, each of them knows how to go and where to go during the build-up play, and their awareness of the game is outstanding. Their level is something that I aspire to." 
There were lessons that extend beyond the football pitch as the quartet also learnt a bit more about themselves through a personality test.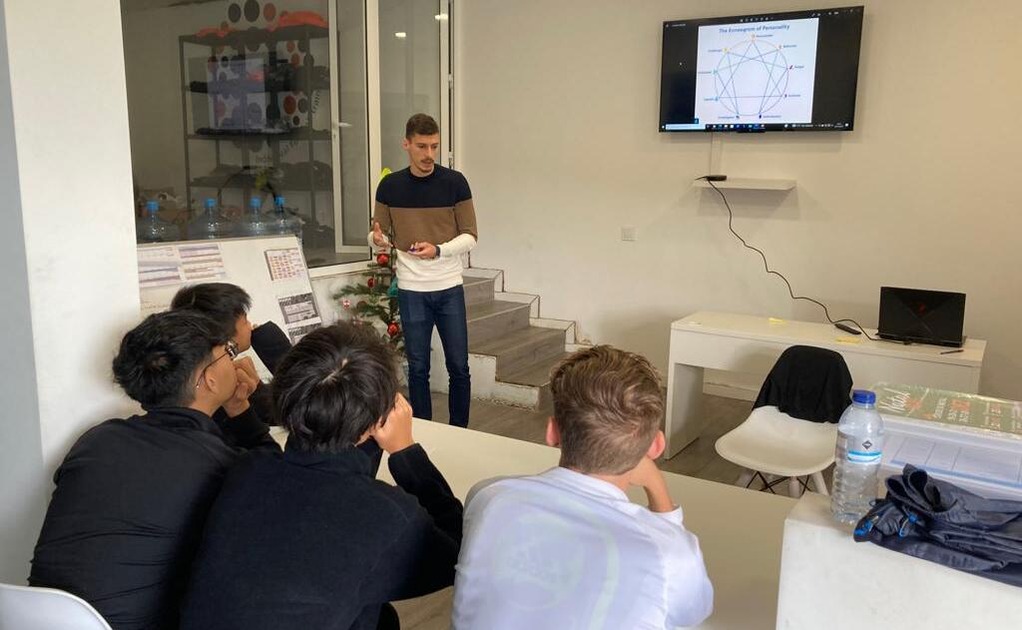 "We had a mental performance coach who came in to do an individual test with us. Through this test, each of us got to know more about what makes us tick and what are our weak points. 
"I learnt that when I hit my stress point, I tend to do things alone – that's true and it's something I will need to cope with and overcome on the football pitch. I'll have to trust my teammates more to be a better player for the team," shared Rae. 
Being away from the comfort of home and the safety net of parents for a prolonged period, the Sailors trainees also made sure they watched out for each other well over the course of the trip – as well as learnt more about Portugal's football culture. 
Apart from visiting Braga's iconic Municipal Stadium, they also watched a couple of domestic youth games as well as sightseeing around the city – and came across several kids playing on the streets. 
All in all, it was a rewarding trip for the aspiring Sailors trainees to have a first-hand experience of life in a professional academy as they continue to pursue their dreams of being top professionals.
"The biggest lesson was learning to live with uncomfortable situations and learn from them – in our football journey ahead, we've to constantly put ourselves in different environments and interact with people from different cultures as they're necessary to help us grow," said Rae. 
"The coaches kept telling us not to be afraid to ask questions and speak up – that's important and we've to keep enriching ourselves with new knowledge to develop further." 
MORE FROM LION CITY SAILORS: