In Sailors Abroad, we take an in depth look at the Sailors' foreign stints, through the eyes of those who lived through the experience.
In this piece, Sailors' Football Academy Under-14 coach Mustafa Al-Saffar shares a fresh perspective of the Sailors, having just joined the academy setup, and meeting his colleagues and players for the first time, while in Germany. 
It is never easy to be a coach of an academy team leading a side on an overseas training tour, juggling on-field performances with ensuring the wellbeing of an entire squad of teenagers.
Now imagine doing that while only meeting your players for the first time while on the trip itself.
That was exactly the situation that Mustafa Al-Saffar found himself in as he led Lion City Sailors' Under-14 team at their training camp in Europe at the end of last year, a trip that was borne out of the club's partnership with Bundesliga giants Borussia Dortmund.
It certainly made for a unique experience, as Mustafa recalled with a chuckle: "I arrived the day before the team did, and obviously hadn't met the staff or even the players.
"I noticed quite quickly that the players were a bit more reserved initially. They were very nice and polite but also very quiet, which is something different from back home in Scotland.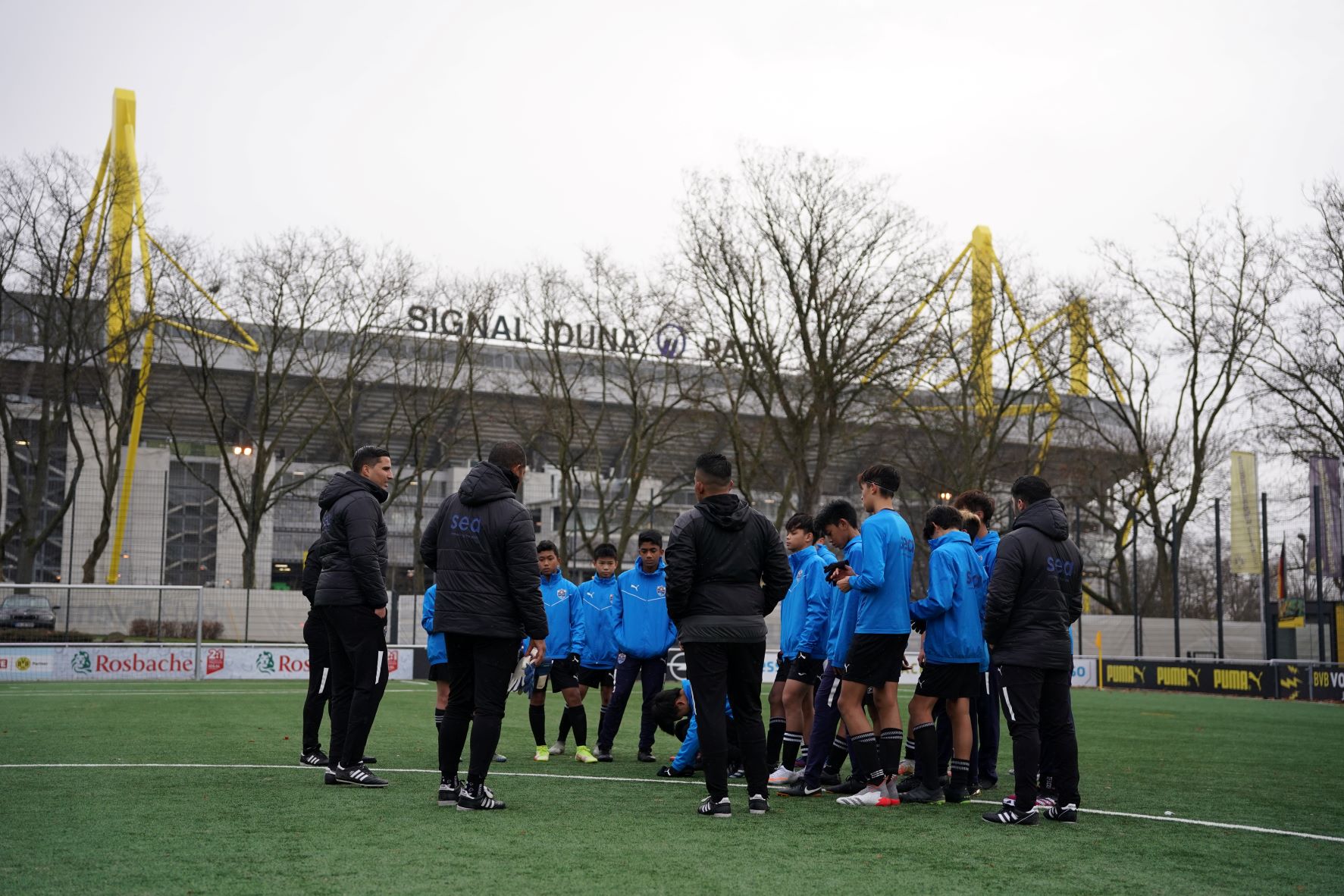 "I also saw that (LCS Academy Director) Luka Lalic had everything planned out and the setup was professionally done with the timetable, from breakfast to analysis… on paper it looked great and I was super excited," said Mustafa, who holds a UEFA 'A' license. 
"Then I heard the players hadn't played a match in over two years and even training sessions were restricted (due to the Covid-19 pandemic). We had games against Dortmund and Feyenoord, clubs I knew were of a good standard, so I thought it would be a difficult experience.
"But then after the training sessions, from the first week into the second week, the players were more relaxed and started to open up, and there was naturally a change.
"There was a massive confidence boost in winning the opening game, and from then on, it was a completely different group of boys."
The game that Mustafa was referring to saw the LCS U-14s record a resounding victory over their counterparts from German 6th-tier outfit Luner SV, where they opened the scoring after just 40 seconds and were leading 16-0 by halftime of the 60-minute match.
Nonetheless, the results – be it victory or defeat – are not the be all and end all for Mustafa and the coaches at the academy. 
"Sometimes, I feel it's unfair to compare players from Singapore to those from some of these other countries," he explained. "In my opinion, the best thing to do is try to get close to that level you need to compete with the best.
"When we played Feyenoord, the difference was quite big. Physically, for example, their players were just more comfortable throwing their bodies into challenges, or even running at a really high intensity for longer periods of the game."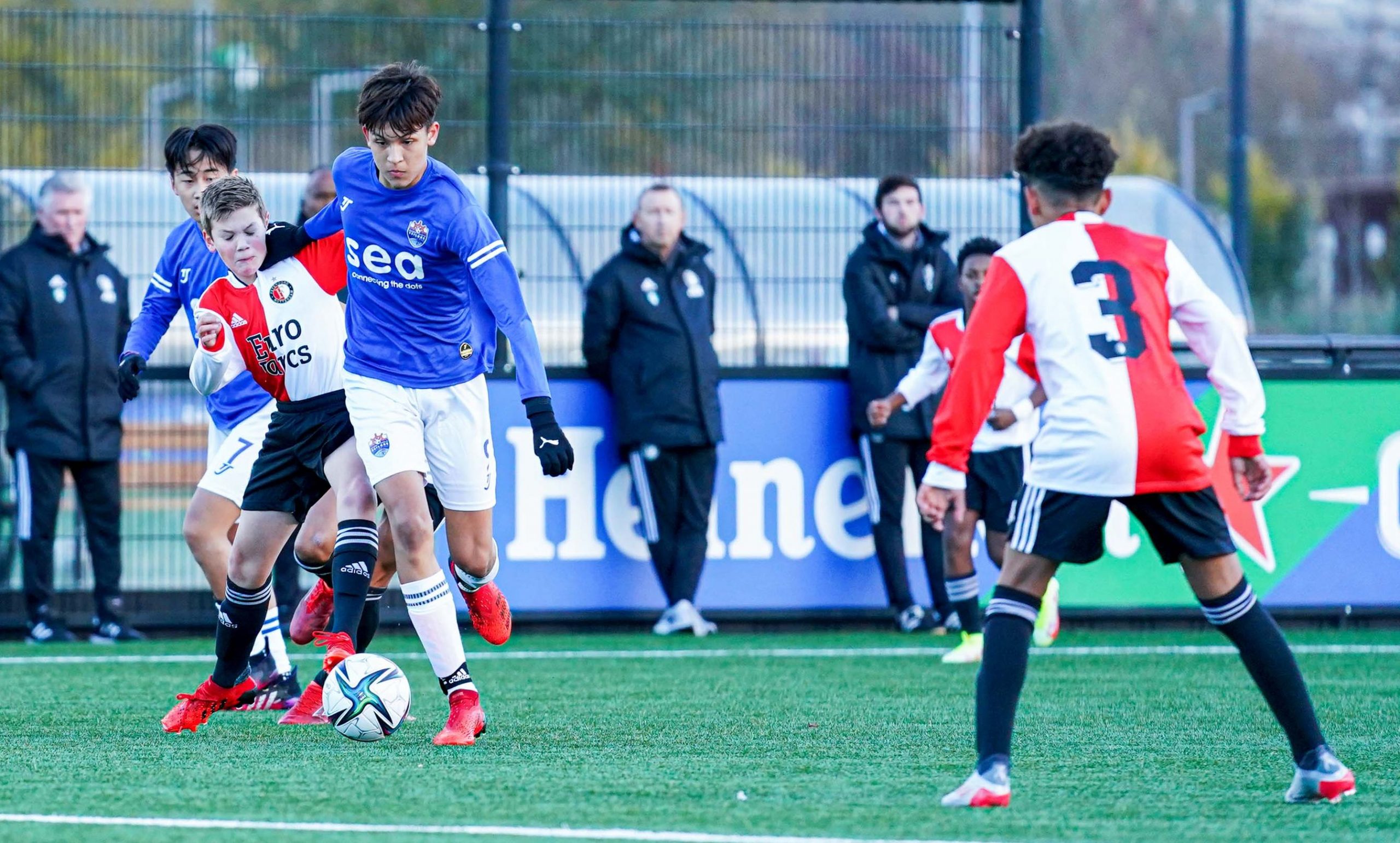 "We got to see some of the youth teams training and even at Under-13 level, the players are pushed to a much higher capacity.
"But when we're talking about football at this level, it's all about development. The experience was massive. It's not just about talking about what it's like for our players to take on the best from Germany or Netherlands, but for them to experience it themselves, against teams like Feyenoord and Dortmund.
"We played against Cologne in our second-last game in Germany, and that match highlighted the biggest improvements during the trip. Had we played them in our first week there, we would have easily gotten beaten. Instead, what I saw were players that were louder, more aggressive, and competing at a different level."
Mustafa also believes the emphasis the Sailors are placing on youth ties in with the club's greater ambition of becoming one of the best teams in Asia, a project he is excited to be a part of.
"Coming to Singapore after the trip and seeing our new facility being built and the investment that has gone into it, the first team winning the league and aiming for continued success, linking up with overseas clubs like Dortmund… you can see this is the right way to go," added Mustafa.
"The only thing is sometimes you don't see the results after a year or two. It has to be a long-term project.
"But seeing how quickly things are moving, I'm super excited and I just hope in the next five to ten years, we get to see the success. It's extremely inspirational."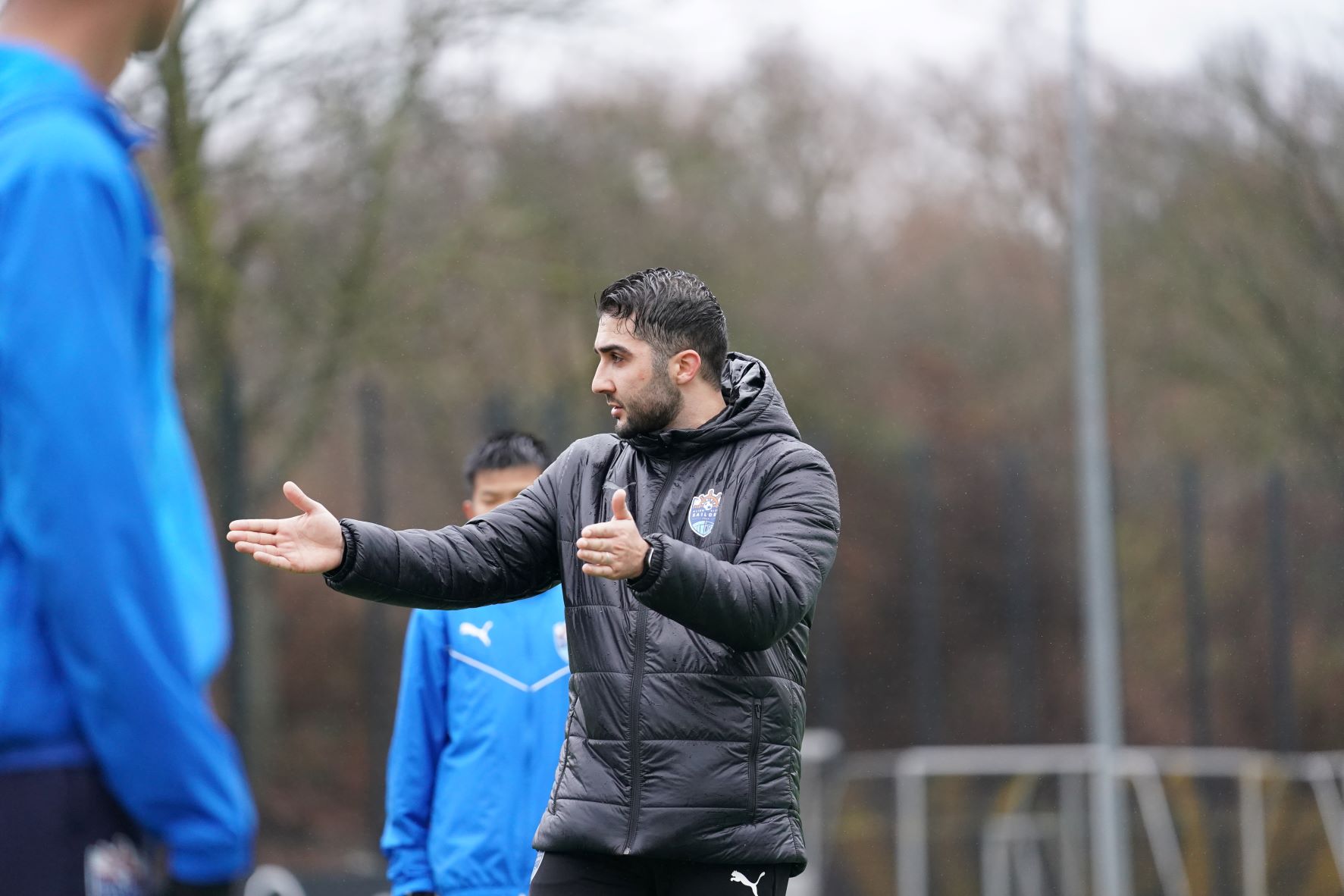 "I think, for a coach, what is sometimes overlooked in the role is the impact you have on a young person.
"I have been in situations before where I'll see a young player who hasn't exactly made a career in football, but for them to rush over and speak to me is just the best thing – to know I've connected with them.
"This is something I hope I will achieve with the boys here, even little things like being on time or looking someone in the eye when you're speaking to them. Even planning on how to win a tournament – these are all skills transferable beyond the pitch and the game. 
"As a coach, if you do it the right way, the kids can learn so much more than just making a pass or scoring a goal. I'll do what I can from my end and hope the players can all take something away for their future."
MORE FROM LION CITY SAILORS: