In Sailors Abroad, we take an in depth look at the Sailors' foreign stints, through the eyes of those who lived through the experience.
In the final piece in this series, Sailors' Football Academy Director, Luka Lalic, reflects on a challenging trip that presented fantastic development opportunities for a team deprived of competitive 11-a-side football – opportunities that were grabbed with both hands. 
The 42-day training trip was no European winter wonderland for the Lion City Sailors Football Academy Under-14 Elite team. Dividing the training camp into three parts – the honeymoon period, the breaking period, and the final culmination of efforts – Academy Director Luka Lalić believes the trip was vital for the team, and one that has "benefited the boys tremendously". 
The Covid-19 pandemic has had a massive impact on the sporting scene, with organised youth leagues halted since early 2020. Aspiring footballers in the country have not played a single 11-a-side game in Singapore since then, and it was no different for Sailors' Football Academy trainees.
Set against that backdrop, the 42-day Europe training camp in Germany and the Netherlands between November and December 2021 was critical for the development of the squad, designed for the boys to get back into the groove of playing full games and also to benchmark their progress against some of the top youth sides in the world. 
As Luka explains, the first week after landing in Germany was "a honeymoon period" focused on getting the team to acclimatise to chilly weather conditions and regaining confidence on the pitch. Courtesy of the partnership between the Sailors and Borussia Dortmund (BVB), the boys got to train in facilities in the BVB football academy and managed to secure a resounding victory against German sixth-tier side Lüner SV in their first match.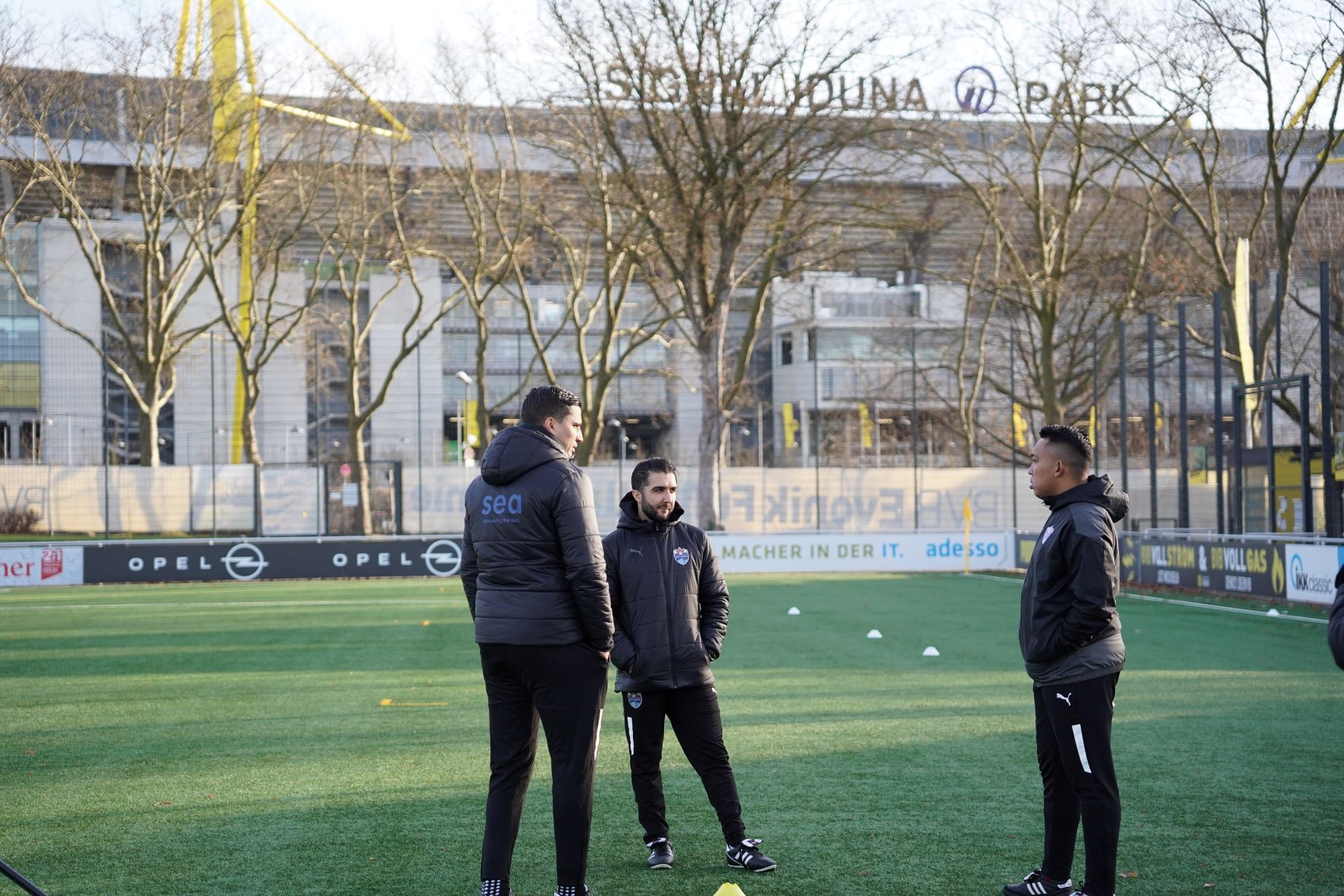 The Sailors then travelled to Rotterdam, Netherlands – a three-hour bus ride – where they spent the next couple of weeks training at the Feyenoord Academy and Rotterdam United. 
They would pass their first "real test" with a victory over FC Utrecht where they showed the ability to cope "physically, technically and tactically" with the bigger boys, but subsequent defeats against FC Dordrecht and Feyenoord Academy came in a "breaking period" in which the boys knew they had to step up to do more'. 
"Against Utrecht, they exceeded our expectations by understanding what was asked of them in a short period of time and lasted at a good intensity for a very long time. But I knew Feyenoord would be a different test altogether and it was indeed a wake-up call," said Luka, who was a youth coach at Feyenoord from 2016 to 2020 before joining the Sailors. 
"We were playing against some of the best players in Holland – they played six national youth team players – and showed us several things that we could improve on. Two years without playing had big consequences on the physical development of our boys, we couldn't keep up with the pace and intensity. That was the period of uncertainty where the players were questioning how to cope with the strong competition. 
"It gave us a benchmark to aim for, we had to be more aggressive, physical and careful not to make tactical mistakes. It got us experimenting on what we could do better and taught us to adapt to a tactical approach that was needed for the demands of the game there."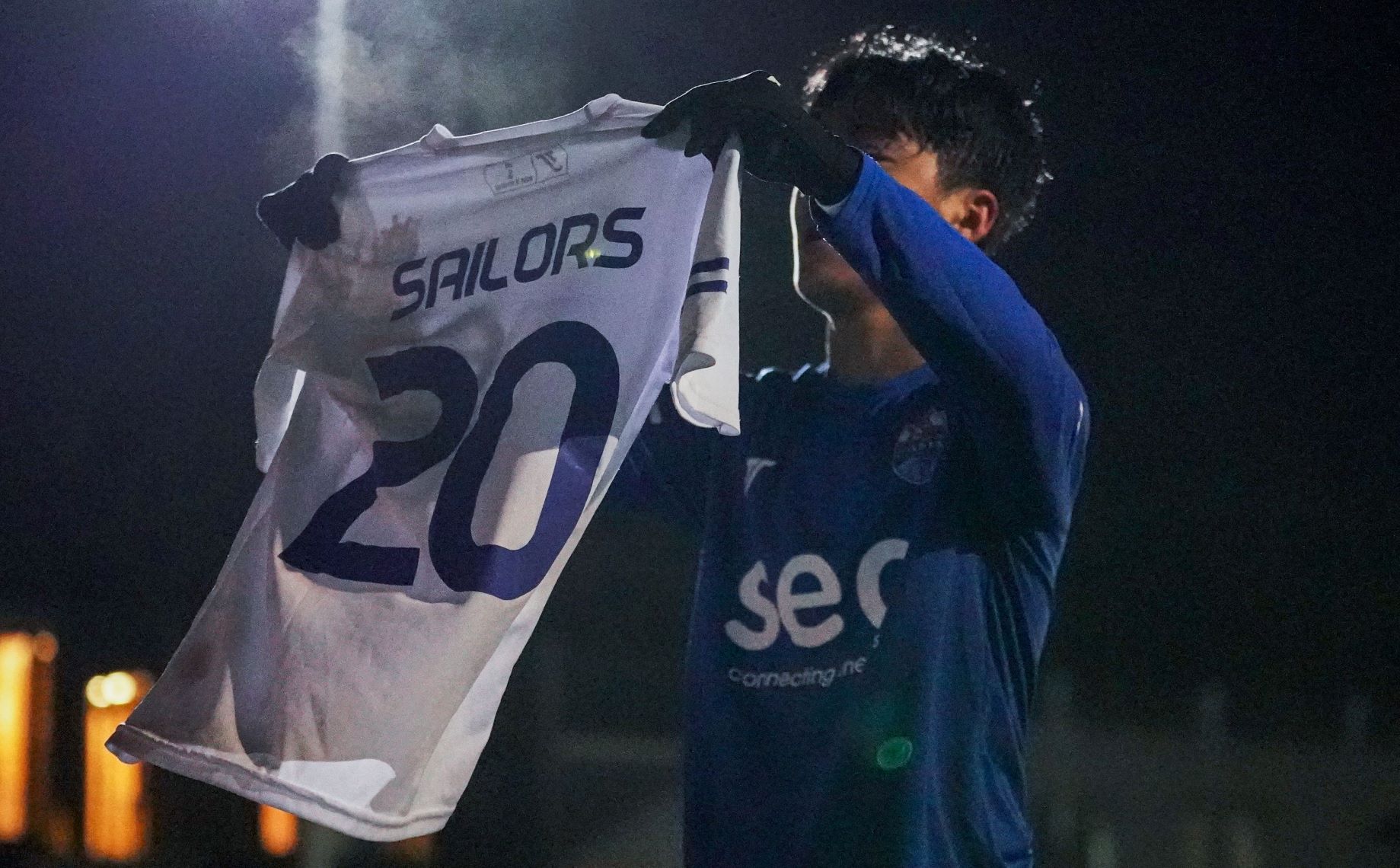 The final three weeks of the Europe trip was spent back at the BVB academy as the Sailors clinched impressive victories over BVB and Arminia Bielefeld in "a period of combination where everything that was planned, reviewed and analysed went into application" for the game against FC Cologne. In a display "that was not expected from a Singaporean team," the boys clinched a creditable draw against a team that was leading the domestic youth league in Germany. 
While there were impressive results, the 34-year-old Luka drew the most satisfaction from witnessing his players show development and progress in the Sailors' playing philosophy. 
"At these age-groups, it's all about learning. I wouldn't be happy if we won a game but the performance was unacceptable," explained Luka. "For me, I look at three things. Number one, it's the mindset and effort – that's something we need to show in every game.
"Second, it's how our team understands the system and the principles that were outlined, and how we identify phases of play. Number three, it's the player's own understanding and self-expression in games. 
"If these three things are covered, then they deserve a pat on the back. If we won but went down to the opponents' level, that's still not development. 
"I've reviewed the match videos and it's evident that we've improved in our speed, intensity and desire in games."
The happiness extends off the field. The group grew closer together and matured as individuals. Despite being away from their families for the longest time at this young age, Luka was surprised to hear that none of the boys wanted to return home after the six weeks.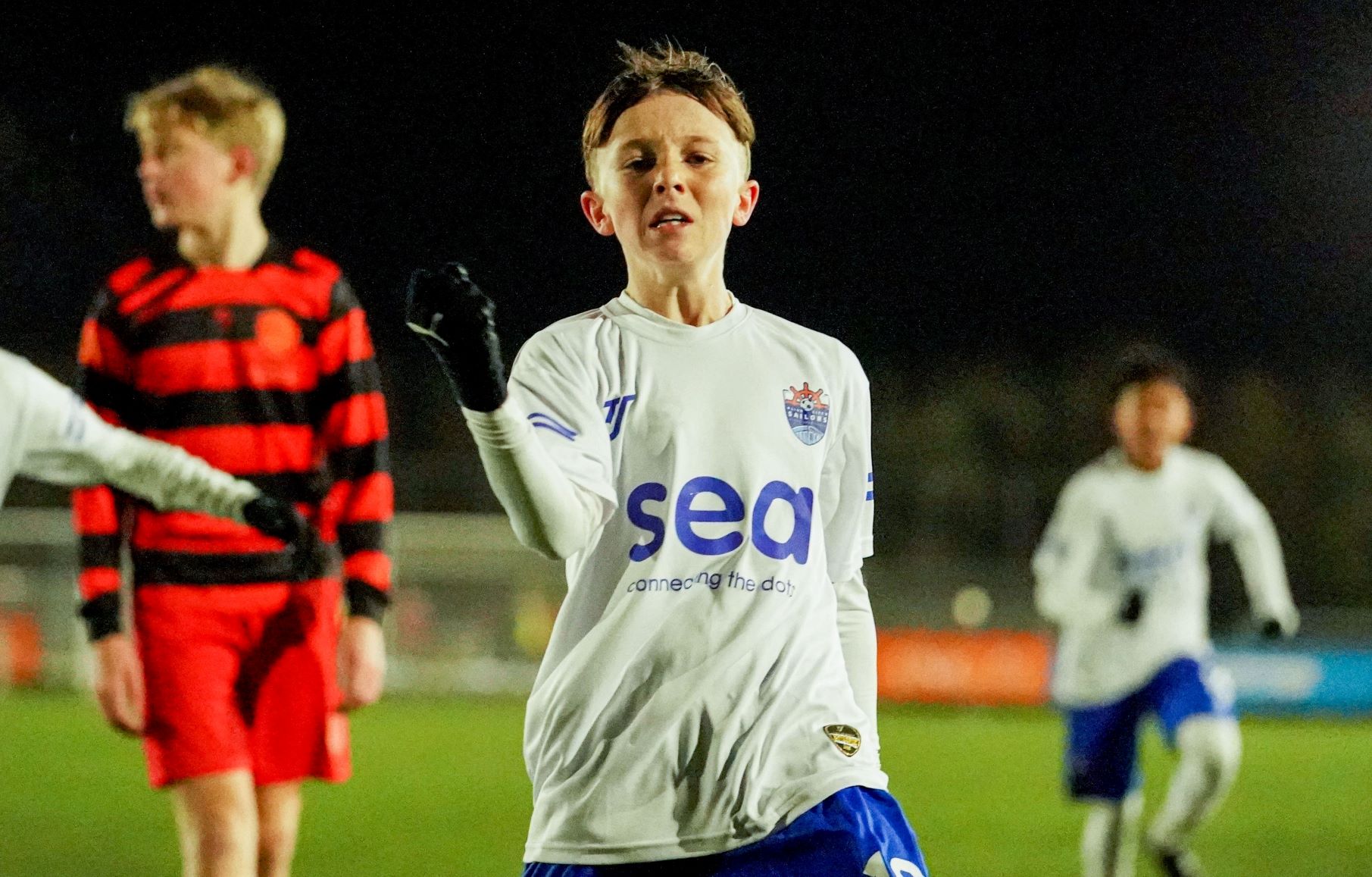 "In Singapore, you are only with them two hours a day (in training). The majority of the time, they're in school where they are required to be quiet. These things translate to everyday life," he elaborated. "In Germany, you get their true faces… You can see that it was a group of players before we went there and it's a different group altogether when we came back – that's really nice to see. 
"To be honest, I expected much worse (more issues) so maybe this is a testament to the boys. Of course there is the occasional "I miss home" or "I miss Singapore food", but no one was close to being seriously homesick, no one cried – nothing of that sort. 
"I think they realised when they were there, that they could only rely on themselves and their teammates. Of course the coaching team was always there if they needed help, but we tried not to interfere and let them solve any problems by themselves as far as they could. 
"On the last day, I asked them as a joke if there's a choice to extend for three more weeks, would they be willing to stay? Most of them said they wanted to and that shows how much they enjoyed the trip."
Beyond the players, coaches and backroom staff also benefited greatly from this trip, as they were attached to counterparts handling similar age-groups from the BVB and Feyenoord academies to learn best practices. 
With Singapore continuing to adopt groups of fives as the part of the existing Covid-19 protocol, it is clear that the academy has to look beyond the shores for continual development.
"We've got to base our seasons around these international trips," stressed Luka. "It could be to Southeast Asia, Asia or Europe. It will depend on what is allowed under existing policies – but it will be critical to the development of the boys."  
MORE FROM LION CITY SAILORS: