There is an adage in football that goes: It is hard to win a title, but even harder to retain it.
It is arguably even tougher to win back-to-back league titles after finishing the previous season as Invincibles, given that every other team in the league will undoubtedly be hoping to be the one to end the unbeaten run.
That, however, is the exact scenario facing the Lion City Sailors Women's team this year, as they gear up for the defence of their Deloitte Women's Premier League (WPL) title.
Not only will the Sailors have a huge target on their backs this campaign, but they will also have to contend with three new teams in the league in Police SA, Tampines Rovers, and Geylang International.
It is why Sailors Women head coach Yeong Sheau Shyan does not expect her charges to cruise to another WPL title.
"Retaining the title is way harder than winning it, so this year there is more pressure on us to do well," admitted the 45-year-old. "Also, there are three new teams this season, and a lot of the players who may have stopped playing due to the COVID-19 pandemic are back.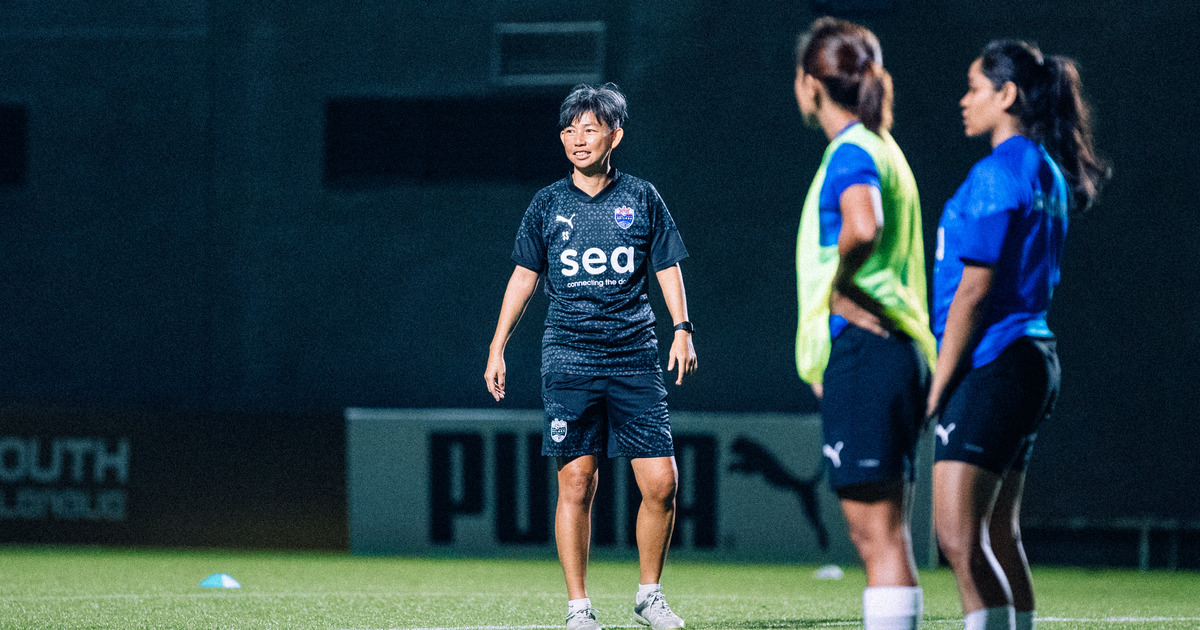 "There are several good players in the WPL again, and they are all spread out among the clubs. Every team is now more balanced, so I expect this year's competition to be way more challenging."
Nonetheless, while another old cliché in football suggests that defence, rather than attack, wins you titles, Sheau Shyan insists that the Sailors remain committed to playing on the front foot this season.
"We want to play a very attacking style, which means we need to be organised against counter-attacks," Sheau Shyan said. "But we want to build up nicely, keep possession, and be effective getting up the pitch.
"We're still looking at improving in the attacking third, and we've been working a lot on improving our finishing, which wasn't one of our strong points last year."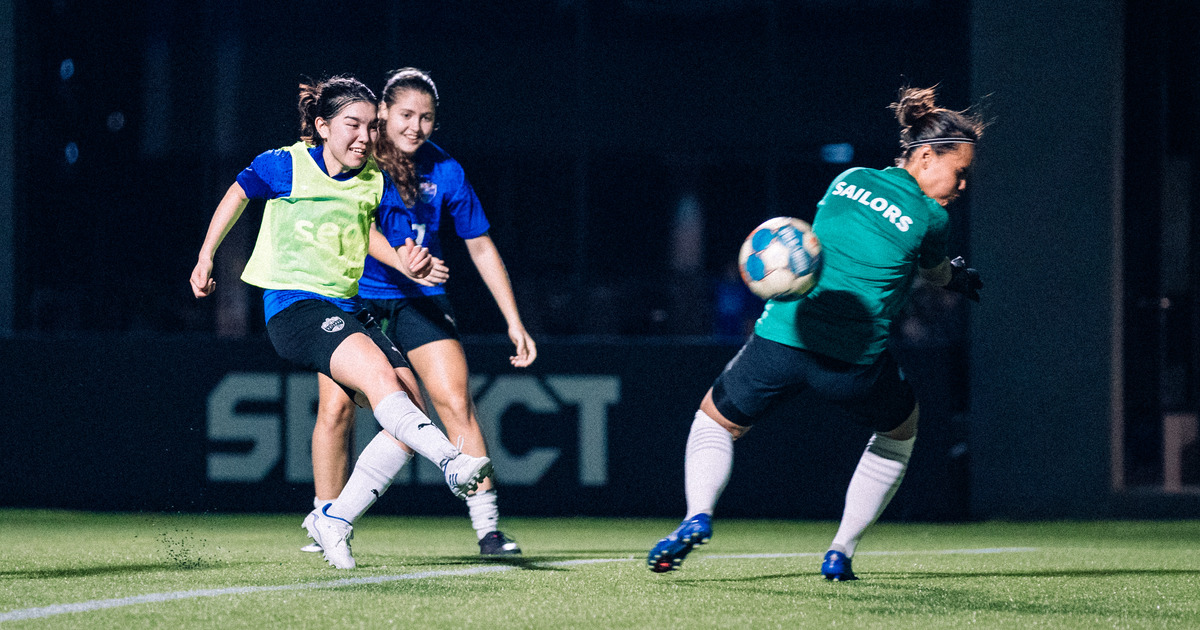 More importantly, however, Sheau Shyan is determined to establish a playing identity at the club that will transcend any personnel changes during the season.
"What we really want is to build a team that can perform consistently in the long run," she elaborated. "We haven't had a very big change in playing roster just yet, but because we're preparing for some players to leave mid-season for overseas studies, we're already preparing for the next batch of players to transition smoothly." 
Moves towards long-term continuity have already started, with six Under-16 players promoted into the Sailors Women's 2023 roster, a move that also comes with the exciting element of adding the fearlessness of youthful element to a title-winning side.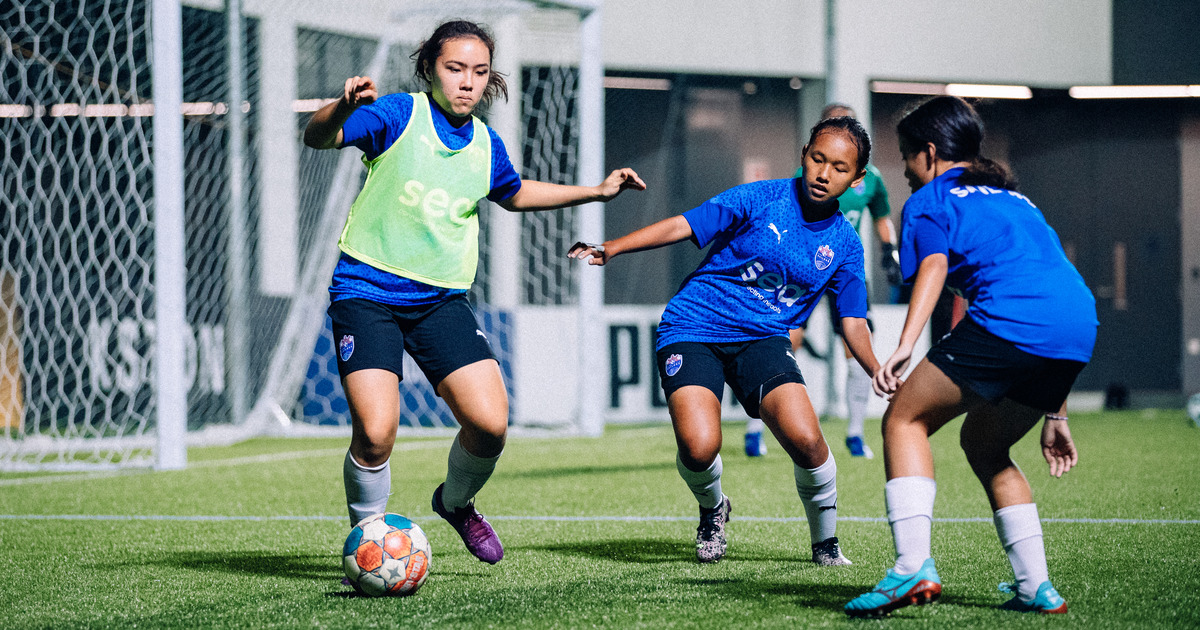 The trio of Madelin Sophie Lock, Seri Ayu Natasha and Ardhra Arul Ganeswaran impressed for the Sailors at last year's SingaCup's Women Football Championship against regional opponents the likes of Indonesia's Persib Bandung and Philippines side Kaya FC, while Josephine Ang, Chloe Koh and Tia Foong are budding attackers who are also part of the National Under-16s girls' squad. 
"We're looking at young players coming up, and establishing a playing style that can carry through the different generations of players from the academy all the way through to the WPL team."
The Sailors barely had two months of rest at the end of last season before going back to the grind in December to prepare for the coming campaign.
It is a far cry from the truncated pre-season that the Sailors had last year, and Sheau Shyan believes the additional time spent on the training ground has since borne fruit.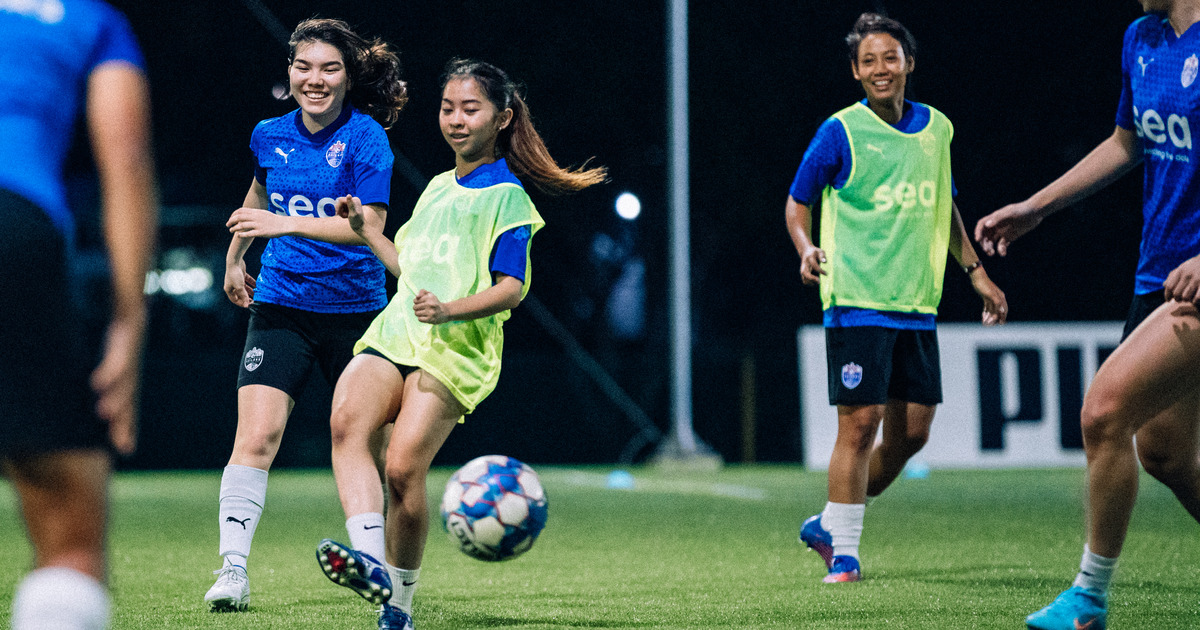 "Last year, we didn't really have any physical preparation before the season because we were just coming in from the COVID-19 period. Before that, the players were training with the National Team, so we only began our pre-season training two weeks before the league started," the 2022 WPL Coach of the Year recounted.
"But this season, we got the girls started with their physical preparation very early. So, I feel like we're better prepared for the demands of the league. 
"We don't know what to expect from the other teams, but I feel our fitness levels are good, and we've made progress on many fronts. I believe we can match any team we face."
The Sailors will kick-off their WPL title defence against Police SA this Sunday (19 March) night at the Choa Chu Kang Stadium.
MORE FROM LION CITY SAILORS: