In the blink of an eye, we are down to the penultimate fixture of the Singapore Premier League (SPL) season.
While the Lion City Sailors have been in impressive form since the league restarted in mid-October, they currently find themselves third in the table – three points off Albirex Niigata (S) and a further point behind leaders Tampines Rovers.
Clinching the SPL title is still mathematically possible, but the Sailors require more than a bit of luck going their way in the other fixtures – both Albirex and Tampines must drop points in their final two games for the Sailors to stand a chance of winning the league.
A more realistic target for the Sailors would be to achieve qualification for the 2021 AFC Champions League (ACL) group stages by finishing the season as the best local team.
To do that, however, Aurelio Vidmar's men must first beat Tampines on Wednesday evening (Dec 2) to narrow the gap between the teams to just one point. Fail to do that, and the Sailors' ACL dream is over.
But, should they secure all three points against Tampines, the Sailors will enter the final round of SPL fixtures on Saturday (Nov 5) with every chance of qualifying for the ACL.
After all, the Sailors will take on Balestier Khalsa – who they beat 7-1 early last month – while the Stags face a tricky clash against Eastern rivals Geylang International, who themselves are chasing qualification into the AFC Cup, the second-tier regional competition.
Though the Sailors are not the favourites to secure ACL qualification, let alone win the title, midfielder Gabriel Quak believes 'stranger things have happened' in football, and urged the team to simply focus on their immediate task at hand: beating Tampines.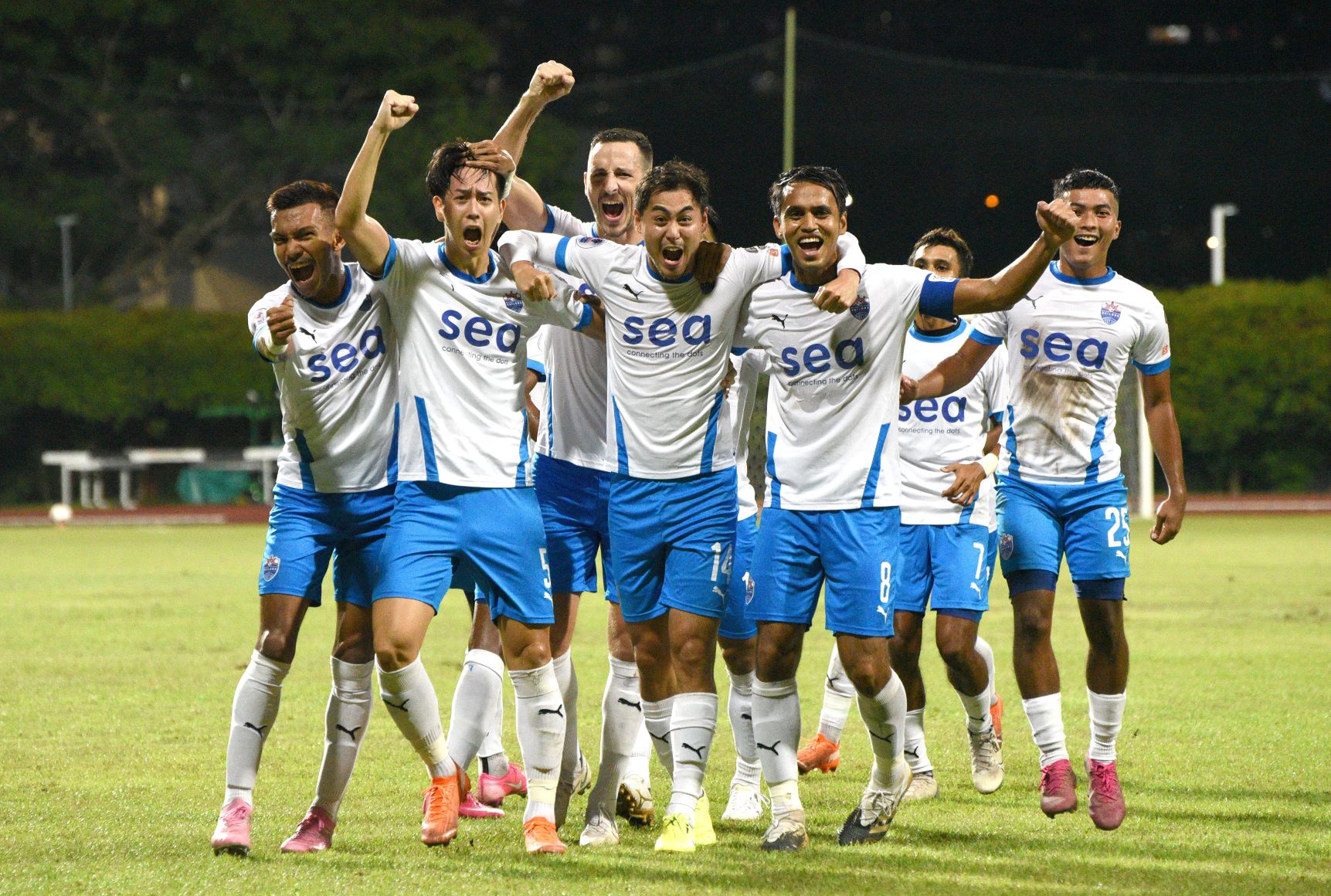 "I can give you two very good examples (of strange things happening in football) – firstly, in 2018, Bangkok Glass (now BG Pathum United) just needed a draw on the final day to stay up. But they lost, and other results went against them, so they suffered an unlikely relegation to Thai League 2," said the 29-year-old, who played in Thai League 1 with Navy FC that year.
"Then, last year, for Chiangrai United to win the league, they needed to beat Suphanburi, while Buriram had to drop points against bottom-placed team Chiangmai FC. The chances of that happening were very slim, but it happened. So, anything can happen – but we need to first focus on beating Tampines before we can talk about achieving the unlikely."
Apart from their ACL aspirations, the Sailors will also have a point to prove in this game, following their heavy 0-4 defeat at Our Tampines Hub in the reverse fixture in March.
"We weren't 100 per cent ready at that stage of the season and Tampines probably deserved that win in the first round," recalled Coach Aurelio. "But it is how it is. We can't bring back what has happened in the past, we can only learn from it and improve."
Tampines certainly have quality in their ranks in the likes of Jordan Webb and Boris Kopitovic, but Gabriel believes the Sailors have what it takes to go toe-to-toe with the league leaders. As such, he does not think there is a need for the Sailors to detract from their attacking philosophy to counter the threat of Tampines.
"Tampines are now the favourites for the title and they know they will be champions if they win their last two games, so the onus is on them to come and take the three points from us," he explained.
"We do need to be wary and cautious of them, but we won't change our approach – we always play to win and entertain the fans. That's the only way for our team to progress."
Centre-back Tajeli Salamat, who will be looking to reprise his partnership with Kaishu Yamazaki at the heart of the Sailors defence, echoed similar sentiments.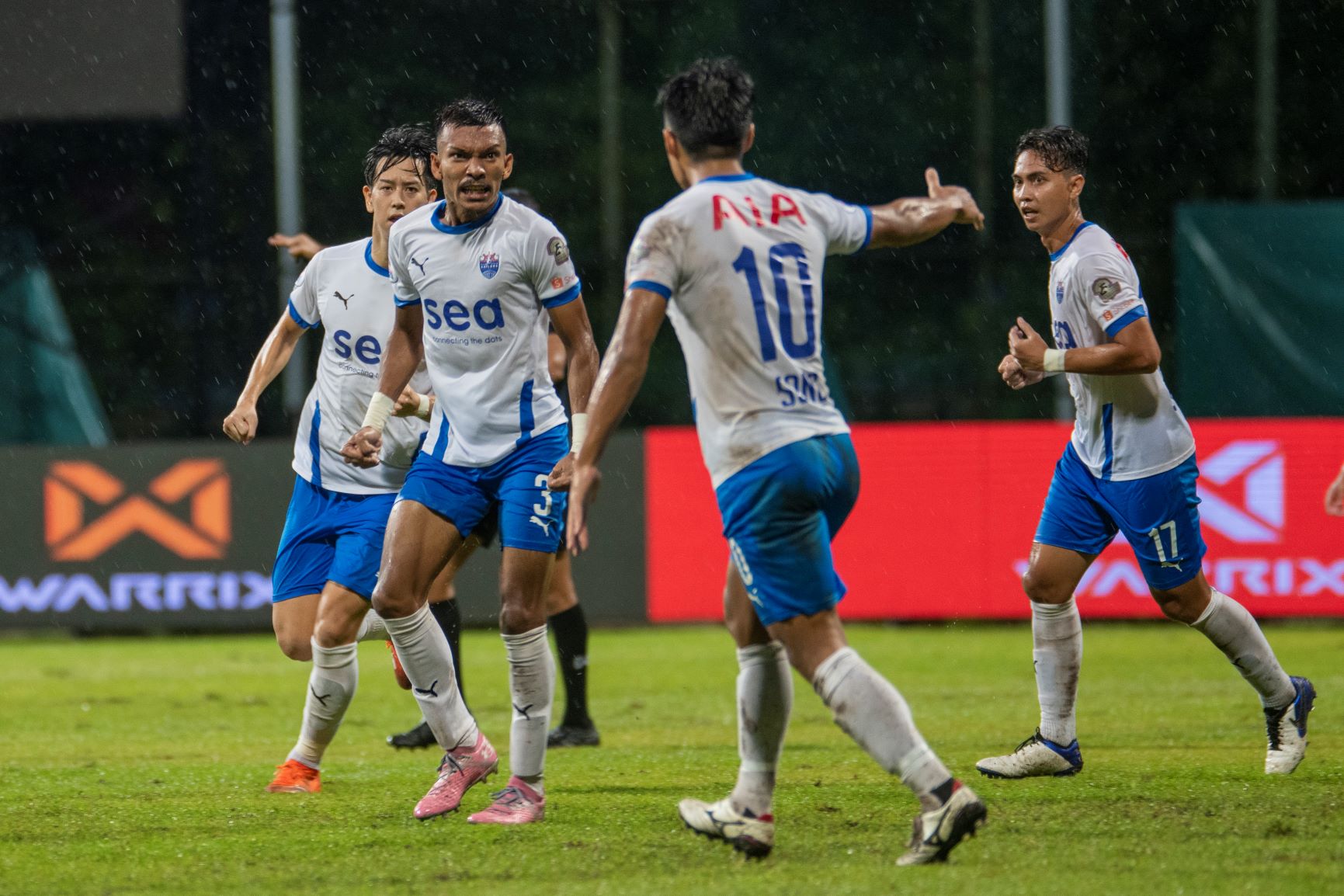 "I'm not going to worry too much about them – for sure Jordan and Kopi are good individuals, but we do have talented players too," said the 26-year-old, who has featured in every game this campaign after moving from Warriors FC in the off-season.
"The key to shutting them down is through a collective effort. Whichever team is hungrier and makes the fewest mistakes will get the victory!"
Given that this clash between two massively ambitious teams will likely be a high-octane affair, goalkeeper and vice-captain Hassan Sunny emphasised the need to remain calm in the heat of battle.
"With both teams having many experienced players, it'll boil down to how they or we manage pressure as a team," said the 36-year-old, who was part of Warriors FC's league-winning side in 2014.
"Of course, Tampines will be difficult to play against because of the quality in their team, but we have good players as well. We just have to focus on our task to win this game, as well as on our final fixture against Balestier."
Under Coach Aurelio's tutelage, several local players within the Sailors squad have flourished. One of those is speedy young winger Arshad Shamim, who played a starring role in the team's 4-0 win over the Young Lions last Sunday.
"It was one of my best games in my career so far, and I hope Coach will trust me to start against Tampines after that performance (against the Young Lions)," the 21-year-old said. "Out of my three seasons with the senior team, this has been the best year for me. Coach Aurelio's belief in my potential definitely gives me a boost in confidence, and my game has improved immensely under him.
"It's been a delight to play with this team as we know each other's strengths and we play to that. It's also a great honour to be playing with the likes of Shahril (Ishak) and Gabriel in attack – I'm learning a lot from them not just in matches, but also every single day in training."
With the season coming to a close, Gabriel admits he will be disappointed if the Sailors finish third in the league, and he has vowed to do his utmost to help the team as high up the table as possible – and hopefully achieve ACL qualification.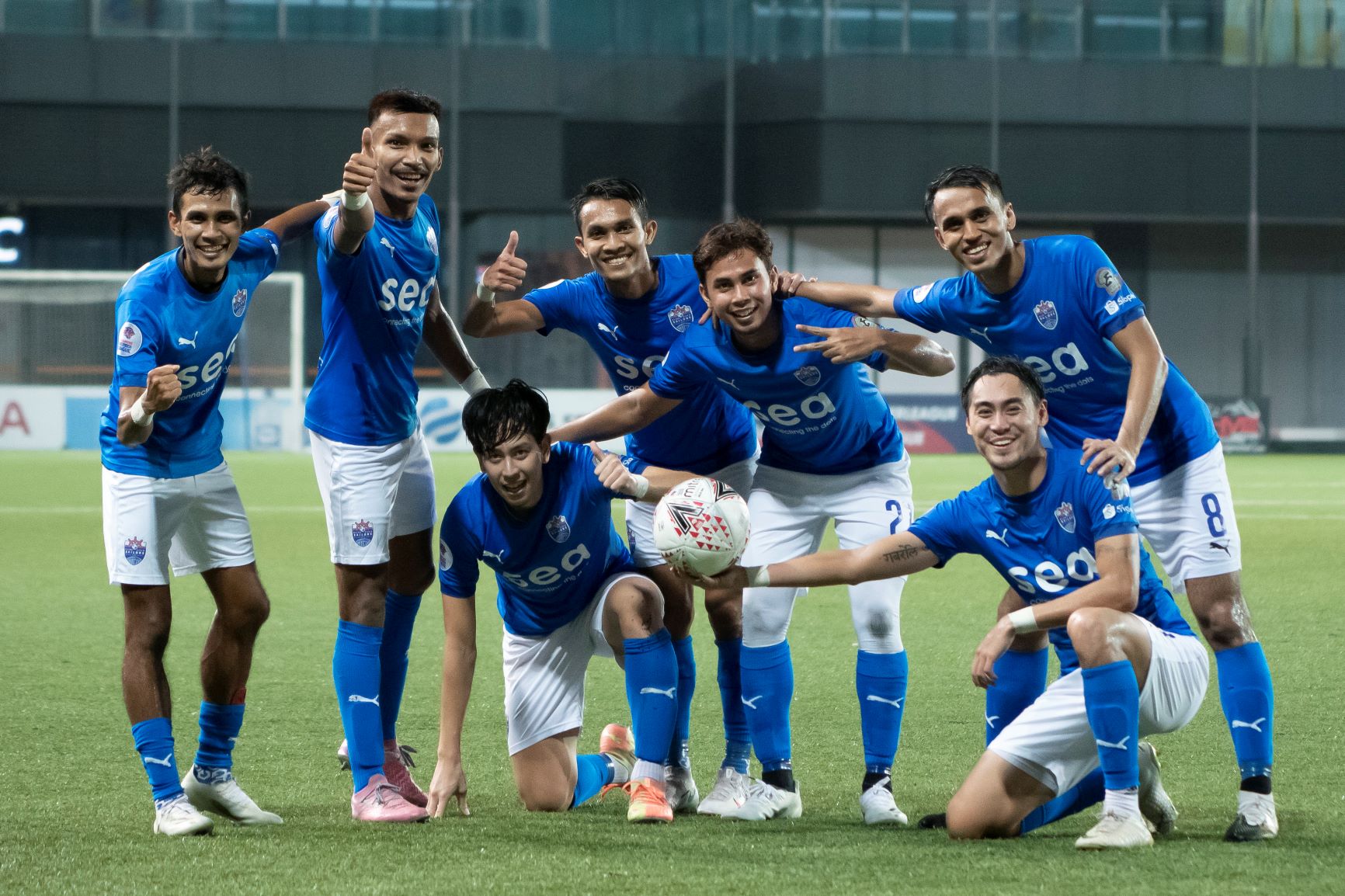 "Right from the start, we wanted to be champions or at least qualify for the ACL," reflected the Singapore international. "After not starting well, it's always tough to play catch-up. And when it's only two rounds this season, it means we have to sprint (in the league).
"We've done all we can. While some results did not go our way (especially the two narrow defeats to Albirex), we've been one of the more entertaining teams this season, and I think we have won some fans over with the way we play. This puts us in good stead for next season, but for now I'm going all out to help the team make it to the ACL."
MORE FROM LION CITY SAILORS: