Defensive solidity, a fiery desire to win and a classy Paula Druschke curler drove the Lion City Sailors Women to a 1-0 victory over Tampines Rovers at the Choa Chu Kang Stadium last Sunday evening (21 May).
And while the game saw the Sailors dominate possession to register their third win in three Deloitte Women's Premier League (WPL) games in 2023, Nur Syazwani Ruzi asserts that her team must continue to improve if they are to keep their winning streak going against Tanjong Pagar United this Saturday (27 May). 
"We need to utilise our chances to score more goals because right now, we are not converting our chances. Our conversion rate is not great, and this has to be improved," said Syazwani, who was named the Player of the Match in the Tampines fixture for her sparkling display at right-back. 
"I'm always looking to give my 100% no matter the result, and I am very confident in our team's abilities. The team consists mostly of national players, so we have an edge because of our exposure to international football," said the 22-year-old.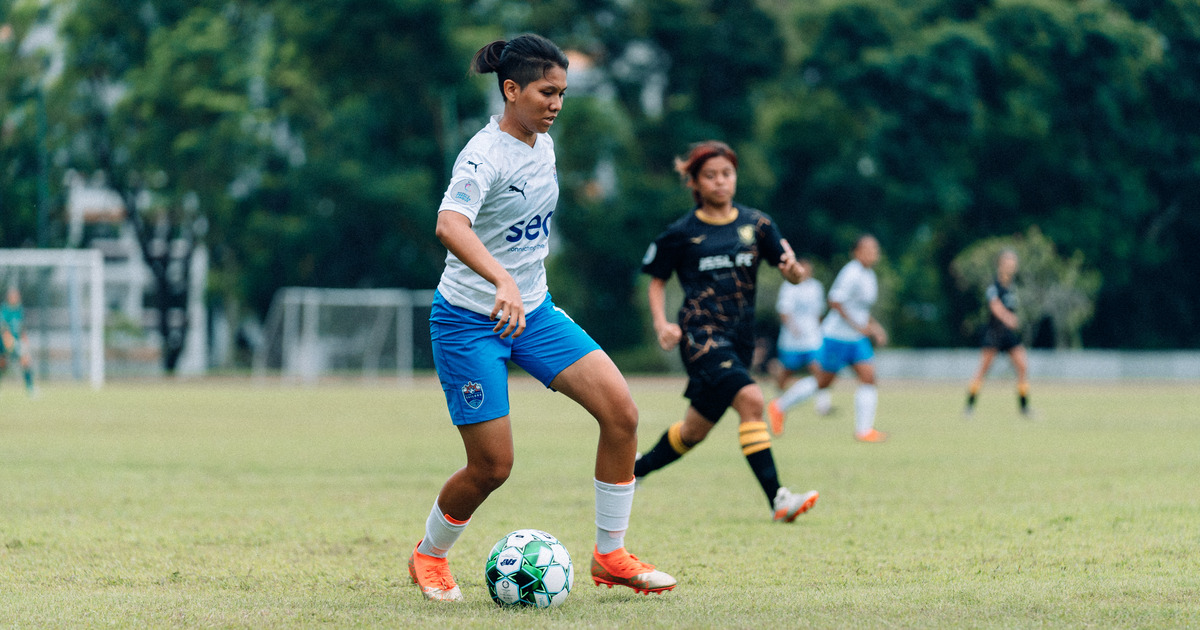 Nonetheless, Syazwani is wary of underestimating Tanjong Pagar, who sit 4th in the 10-team WPL standings with two wins and a loss.
"It will be a tough game because Tanjong Pagar is a resilient team with speedy attackers who can cause problems. Farah (Nurzahirah), Yuki (Monden), and Dhaniyah (Qasimah) can all do damage if we're not careful," she added.
Midfielder Natasha Naszri also cautioned against any form of complacency. 
"We must work defensively and offensively as a team. We have shown before that we are capable of doing this, and if we do it again, I'm sure we can get the result we want against Tanjong Pagar," said the 16-year-old, who made her Sailors Women bow in a 45-minute runout against Tampines.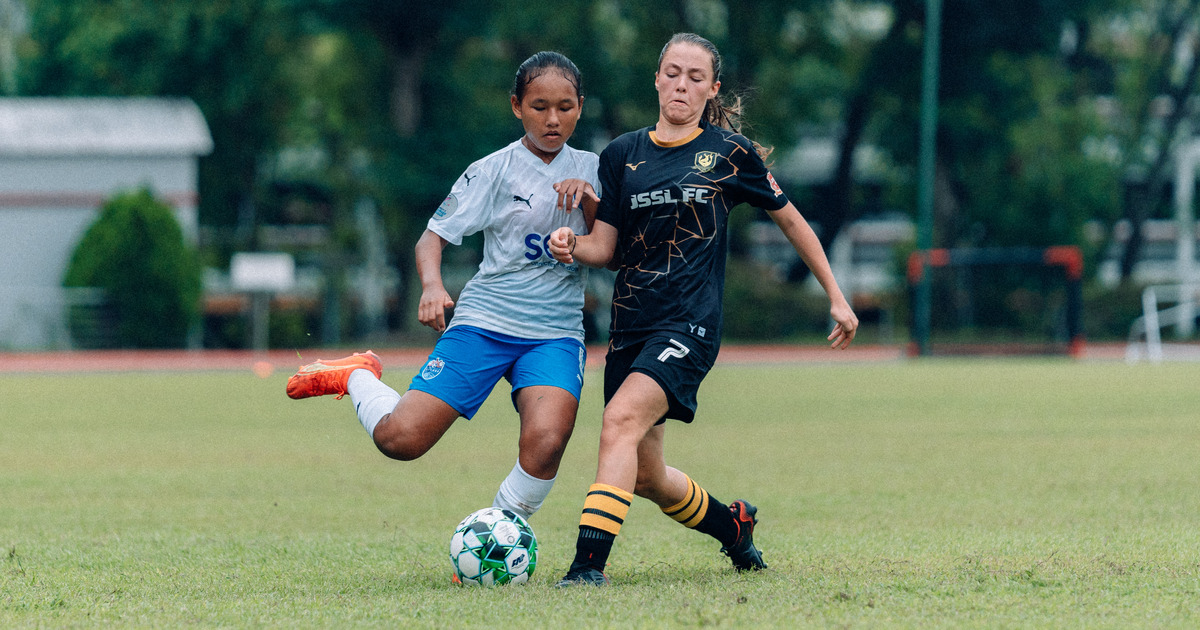 Now gleaning much from training alongside the more experienced girls at the Sailors after being promoted from the Girls' Academy, Natasha is buoyed to achieve more with the reigning WPL champions. 
"I initially struggled against Tampines, but my confidence grew after I got into the game and I was more comfortable playing. Going forward, I want to create chances for the team, and I hope I can rack up good numbers in that area and help the team to win," said the Singapore U16 captain.
"Being one of the youngest in the team, I am happy to be guided by my senior teammates such as (Nur) Umairah (Hamdan), Fatin (Aqillah) and Syazwani. There are so many great players here I can learn from; it's about picking up their good habits on how they train on the pitch and how they take care of themselves off it."
While the debut against the Stags boosted her confidence, the young and forceful midfielder is not resting on her laurels and insists she is only focused on improving her game.  
"I have always dreamed of training in a top-class training facility and being surrounded by so many good players. I'm looking forward to putting in the hard work and helping our team to win our upcoming games," she added.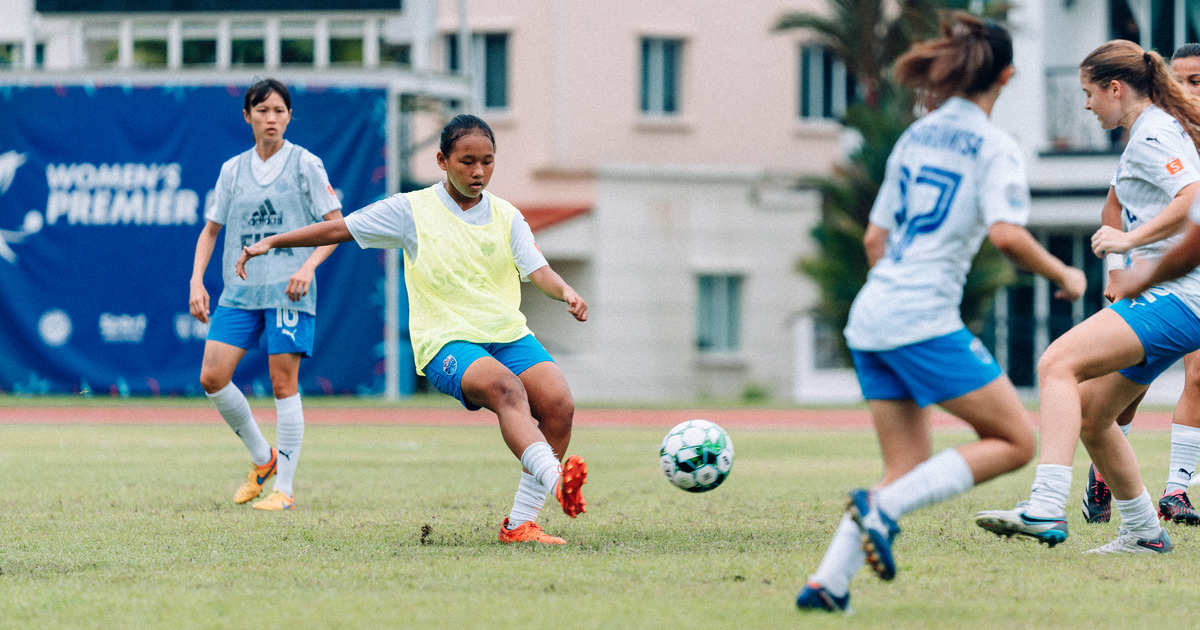 Having witnessed tremendous support from the Sailors' faithful from the Choa Chu Kang stands last Sunday, Natasha hopes her Sailors can turn in yet another performance worthy of the love that has been showered upon them. 
She said: "It was so great to see our fans coming out in full force to support us. They give us this unique energy and motivate us to push harder in the game when we're not doing so well." 
Syazwani echoed Natasha's sentiments, adding: "It is so touching to have fans come down to support us that day against Tampines despite our Men's team playing at about the same time."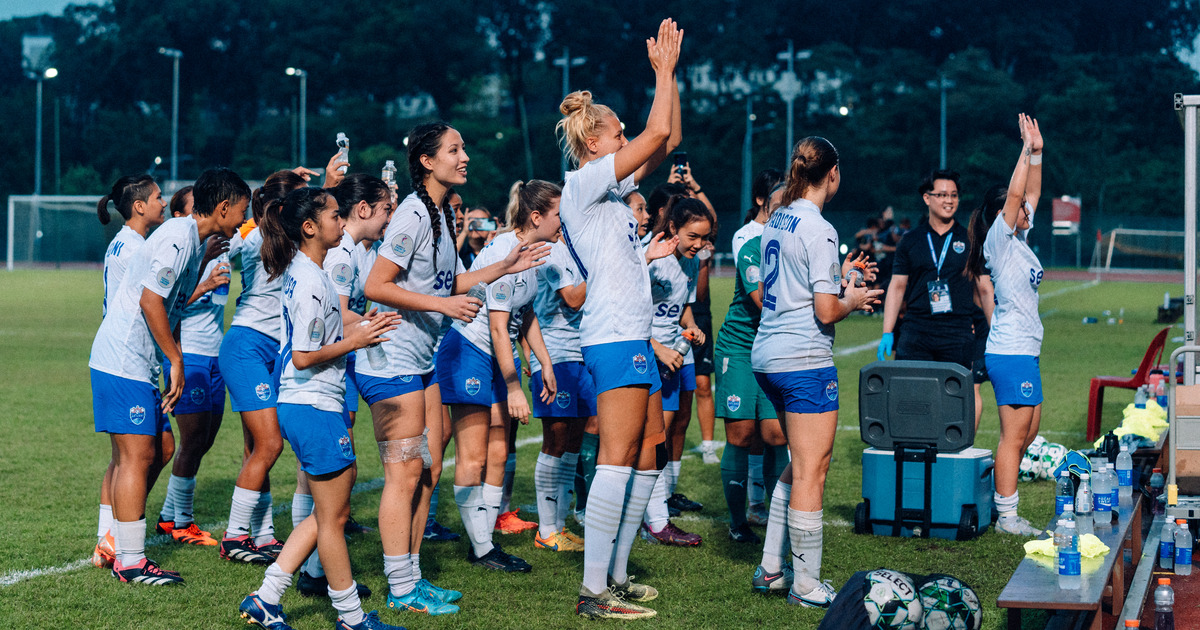 "We really do appreciate it, and I have to tell them: Come and join us this Saturday at Choa Chu Kang, your support will be of immense value to us!"
MORE FROM LION CITY SAILORS: