The Lion City Sailors Women's Team have moved to strengthen their backline with the signing of Sara Hayduchok from fellow Deloitte Women's Premier League (WPL) side Tampines Rovers. 
The 28-year-old Filipino-American centre-back is the Sailors' first signing of the WPL mid-season transfer window, as Head Coach Yeong Sheau Shyan swooped to get cover for a backline that has conceded just a solitary goal in 10 games this season. 
"We're going into the second round of the season a bit short of depth in central defence: Fatin (Aqillah) is out for the year due to an ACL (anterior cruciate ligament) injury and Natasha (Naszri) is leaving in September for her scholarship (with ESC LaLiga Academy) in Spain," explained the 45-year-old. 
"Sara is a powerful defender who reads the game well and attacks the ball with a lot of pace and accuracy. She was originally a central midfielder, so she possesses the ability to bring the ball up into midfield for us and I think she will fit into this team seamlessly."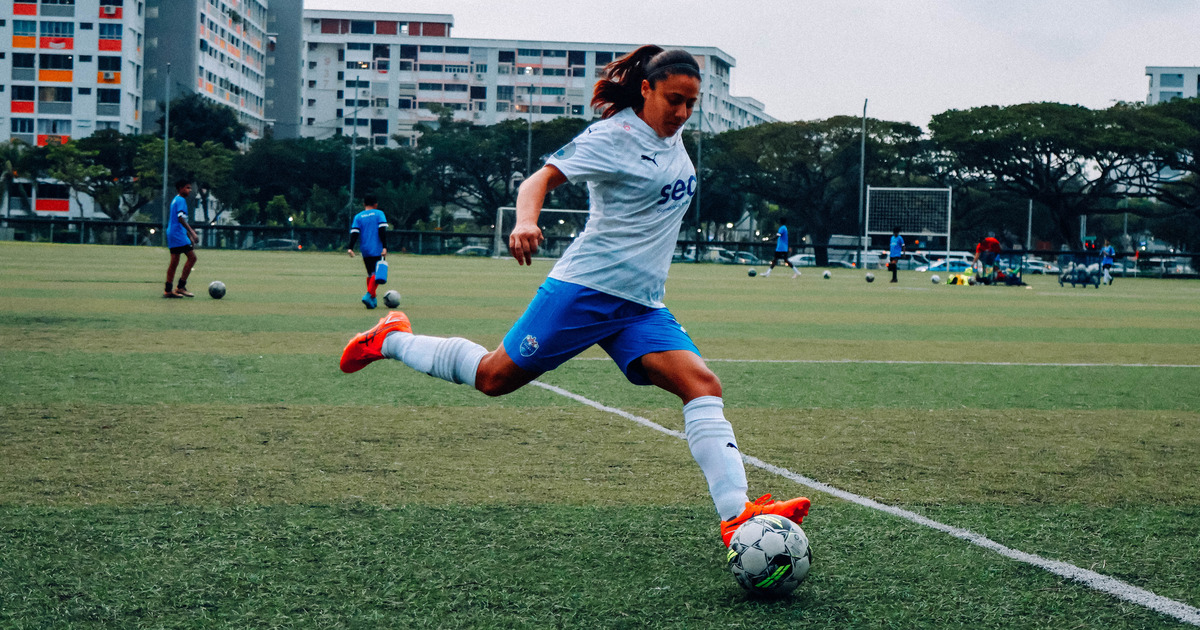 Sara featured regularly for WPL debutants Tampines in the first half of the season and enjoyed her stint with the Stags, but the opportunity to be embedded in an established setup like the Sailors was one that proved too hard to turn down. 
"I spent some time deciding over this move, but I knew this was one that I had to make because I want to continue growing and improving all-round in areas like my fitness, technique and football IQ. 
"I feel I can achieve my goals with the well-credentialed coaching staff and the experienced pool of players that we've here at the Sailors," said Sara, who played in the USA's top amateur league – Women's Premier Soccer League (WPSL) – with Philadelphia Flames SC for a couple of years before first coming to Southeast Asia in June 2022.
"I just want to thank coach Sheau Shyan for this opportunity. She's a huge part behind this decision to join the Sailors because she's very genuine to everyone and is someone you can really trust."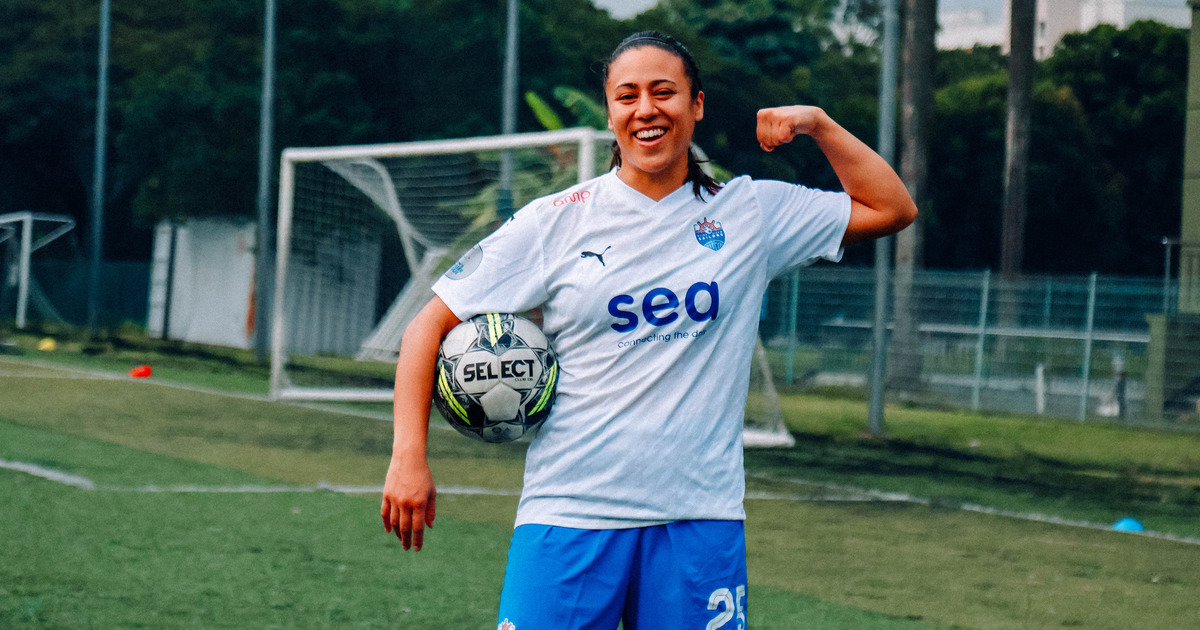 Sara has just trained with the team for a couple of weeks, but with her serious approach on the pitch and affable nature off it, she has already struck a chord with her new teammates. 
Sara came up against the Sailors earlier this year in May and the reigning WPL champions required a late goal from Paula Druschke to secure victory over the Stags.
"I remember in one of the first couple of training sessions, one of the forwards actually said this to me: "man, you marked me and really shut me down (in that game)!". I'm not telling you who, but it was something that made both of us chuckle and warm up to each other," said Sara, breaking into a wide smile. 
"One of the things about me is that I'm really committed to this game, I take training and playing very seriously. What I'm loving about the Sailors so far is that we have this very professional setup where we take things very seriously, but at the same time the girls are also having a lot of fun and laughter alongside each other."
Sara could make her Sailors debut against Still Aerion FC this Saturday (19 August) at Choa Chu Kang Stadium and is looking forward to helping the team retain their WPL crown, but she also already has eyes set for the long-term here.
"My target is to stay in Southeast Asia, and ideally Singapore, for the long-term. I've had some experience in coaching and that's something I would like to do here as well. I want to be able to impart my experience and give more girls the opportunity to learn sports," shared Sara. 
"In the short-term, of course I'm so looking forward to this upcoming game with the Sailors. I want to do my part to not only strengthen our defence and prevent as many goals as we can, but also ideally help in the building up of phases as a team. 
"It won't be easy, but we're setting big goals as a team and hopefully we can continue this winning streak and retain the title."
MORE FROM LION CITY SAILORS: