The Lion City Sailors' 2-3 defeat to Albirex Niigata (S) on Sunday night was undoubtedly a painful one to endure, but the Sailors can ill-afford to cry over spilt milk. 
They will now have to turn their attention to their remaining four Singapore Premier League (SPL) fixtures that will be coming up in the short span of 11 days.
First up is a tricky away game against fourth-placed Geylang International – who are just one point off the Sailors in the table – on Wednesday night (Nov 25). The Sailors will be missing Saifullah Akbar due to suspension, but could welcome striker Stipe Plazibat back into the fold after the Croatian missed the Albirex game as a precautionary measure after hurting his hamstring in the previous match against Hougang United.
In order to get all three points against Geylang, Sailors midfielder Shahdan Sulaiman believes all the players will need to work hard and show their mettle again.
"The Albirex defeat was such a disappointing night for us. We really wanted to win that game and we showed that in our performance," reflected Shahdan, who had set up Tajeli Salamat to nod home the Sailors' second equaliser on the night.
"We created many chances and felt a draw is a fairer result, but this is football and there's no time to brood over what's over."
"We've another game coming up so shortly, so this is a chance for all of us to prove ourselves and show our desire again. We've to get back to what we do best to win the remaining matches."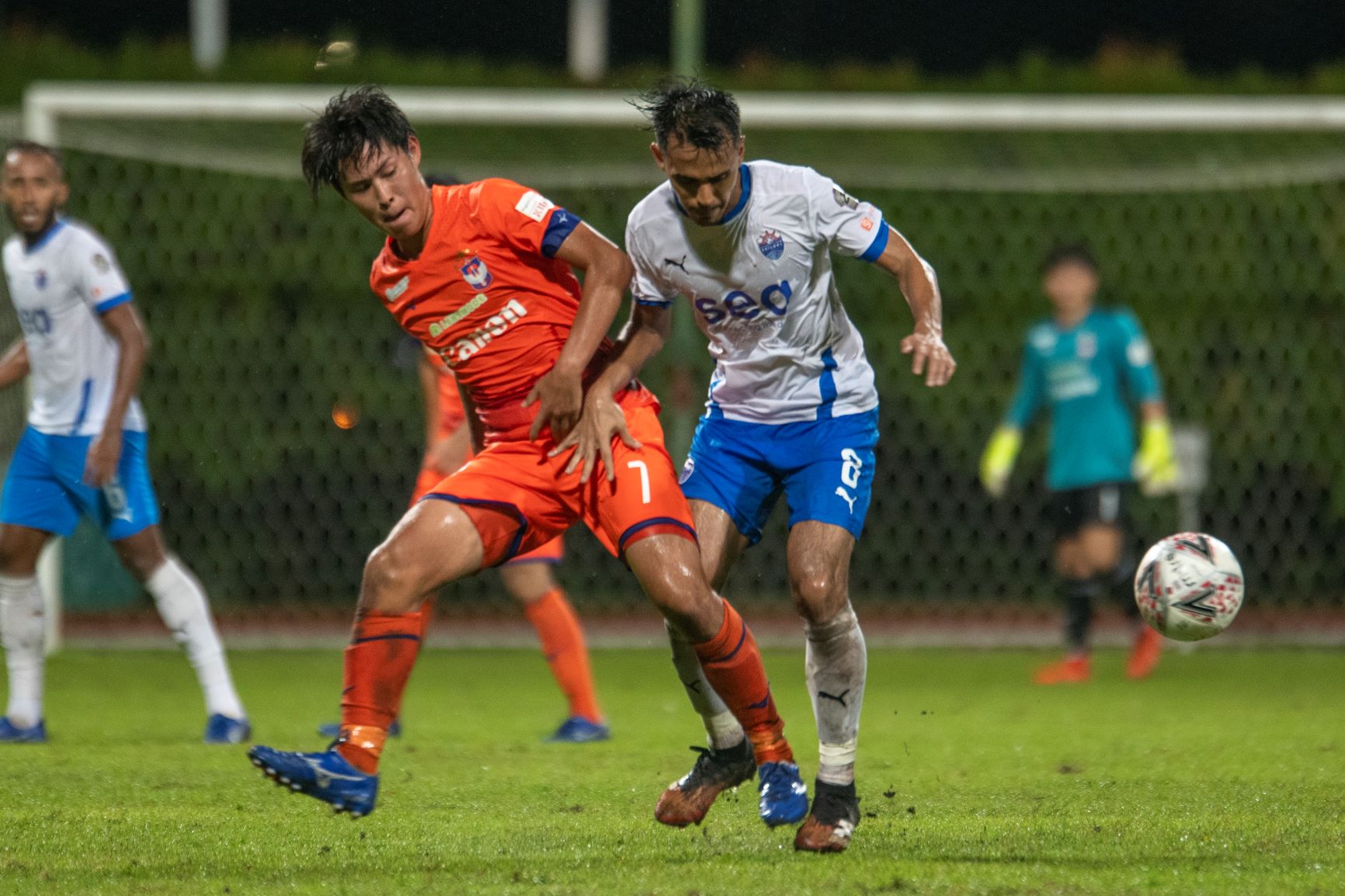 The Albirex loss may have put a stop to the Sailors' five-match unbeaten run which yielded four wins, but the Sailors have improved spectacularly after a slow start, having scored 30 goals in eight matches since the league restarted in mid-October.
Young players like Saifullah, Haiqal Pashia and Naqiuddin Eunos have dovetailed well with their more senior teammates, and that has resulted in the Sailors playing some superb football at times.
And Shahdan is pleased to witness the team's growth under renowned Australian coach Aurelio Vidmar.
"As you can see, we're growing with every match together," said the 32-year-old, who joined the Sailors in the off-season after spending a total of 10 years with Tampines Rovers across four different spells.
"Every individual has improved in some way under Coach Aurelio and that speaks a lot about him as a coach. His positivity rubs off not just on us players, but also on the whole club. He's very approachable and is open to having any discussions or listening to whatever worries the players might have."
As one of the most experienced players in the squad, Shahdan revealed he has taken on the responsibility of trying to help the younger Sailors in any way he can.
"I try to impart my knowledge and whatever experience I had over the years to them," said Shahdan, who is now into his 15th professional season after debuting in the SPL (then known as the S.League) back in 2006.
"I've learned from many classy midfielders in the past and now that I'm older, it's my responsibility to help the young ones reach their potential. For example, we can see Saifullah maturing into a strong attacking midfielder, and I believe he can be a regular in the national team in the near future."
A key part of the younger players' developmental pathway is to test themselves against stronger teams. To that end, Shahdan has set a target for the Sailors to qualify for the 2021 AFC Champions League (ACL) group stages – something that they will be able to achieve if they either win the SPL title or finish as the best-ranked local team this season.
The Sailors, currently third in the table, trail behind Tampines and Albirex by four and six points respectively.
"Like any other player, I dream of playing in the ACL and we really want to achieve this target as a team," said Shahdan, who has numerous appearances for Tampines in the second-tier AFC Cup under his belt.
"Playing in the AFC Cup has been great for me personally and the level's been competitive, but as players we can only get better by playing in Asia's biggest club competition.
"I know people's been saying it's hard for us to win the title now, but there's still plenty to play for till the end of the season. We just have to do our job for these final few games and hope other results go our way for us to finish second or first."
The Sailors' match against Geylang is set to take place this Wednesday (Nov 25), 7.45pm, at Our Tampines Hub.
MORE FROM LION CITY SAILORS: