As the ball hung in the Buriram sky following Maxime Lestienne's cross, Song Ui-young leaped like a salmon and connected superbly with a looping header that nestled in the back of the net.  
That goal back in April 2022 set the Lion City Sailors on their way to a stunning 3-0 win over K-League side Daegu FC in Group F of the Asian Football Confederation Champions League (ACL). 
With that, Song wrote himself firmly into the club's history books and it was a moment that he holds dearly in his heart – even as he sealed a move to Thai League 1 side Nongbua Pitchaya on Sunday (15 January). 
"That was my first ACL goal and we took the three points against a Korean team – no Singapore team has done it before so it was a very special moment for me. it was definitely one of my best memories with the Sailors," said the 29-year-old attacker in his farewell interview with the club.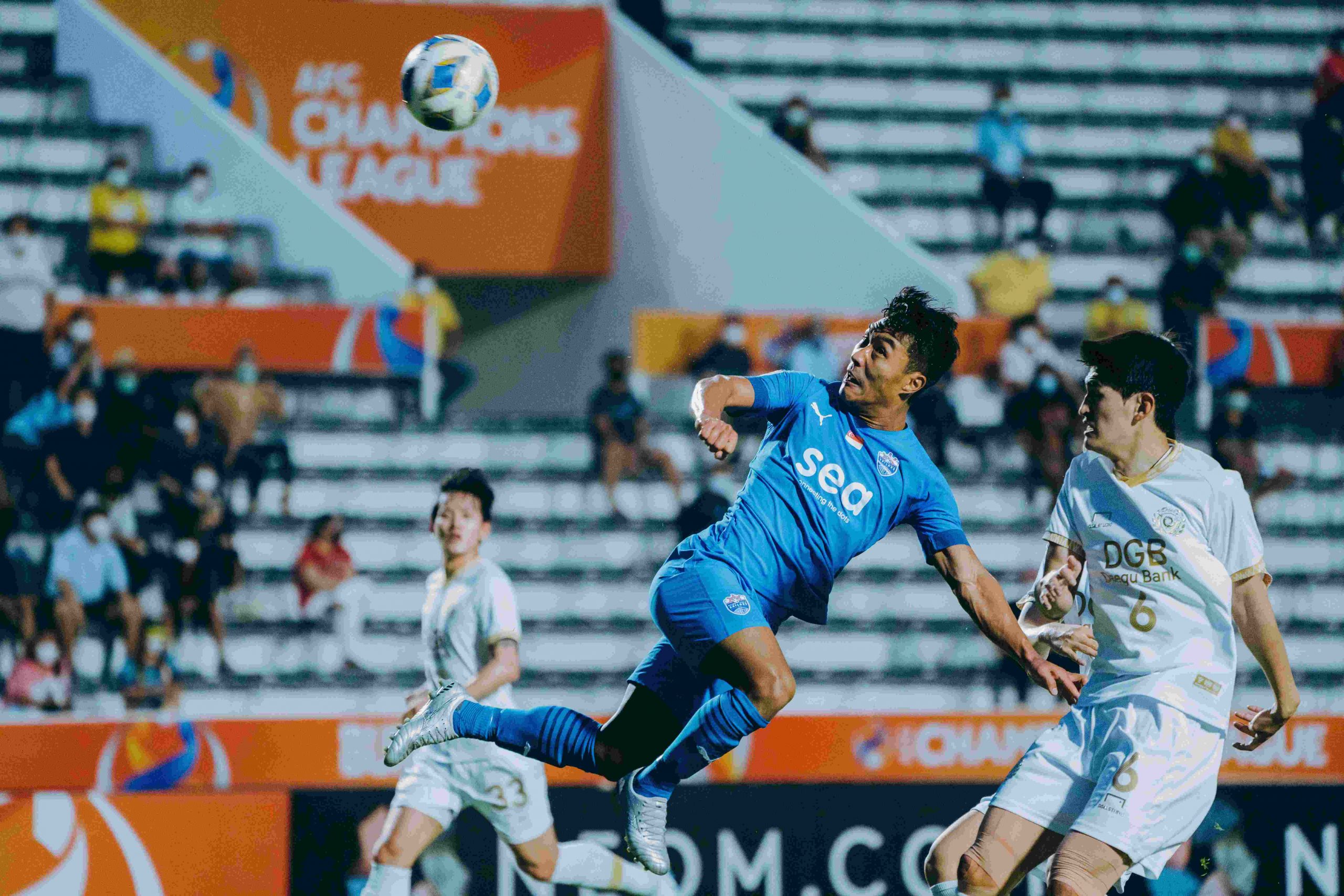 "I had big motivation to play in the ACL because I really wanted to compete against the strongest teams in Asia. I'm very happy and thankful to my teammates and coaches – we did and achieved everything together. 
"I was so proud to see our fans coming to Buriram (where the ACL group stage campaign was hosted) to support and cheer for us – they even brought the Singapore flag, and that was a big motivation for us to put in extra effort."
In his three years with the Sailors, Song was often looked upon as a player who would stand up to be counted when it mattered. And he underlined this by scoring at critical moments, including bagging the opening strike against Balestier Khalsa in a 4-1 win that secured the Sailors their first-ever Singapore Premier League (SPL) title in 2021. 
He signs off as the current all-time leading scorer for the Sailors with 32 goals in all competitions, including three in the ACL which makes Song the Singaporean with the most number of goals in the top-tier continental competition. 
"I'm just very happy that I helped the team achieve our targets then (two years ago). A Singapore team had not won the SPL title for seven years at that time, and I had also never won a domestic league title before that, so it was an amazing feeling to finally get our hands on the trophy.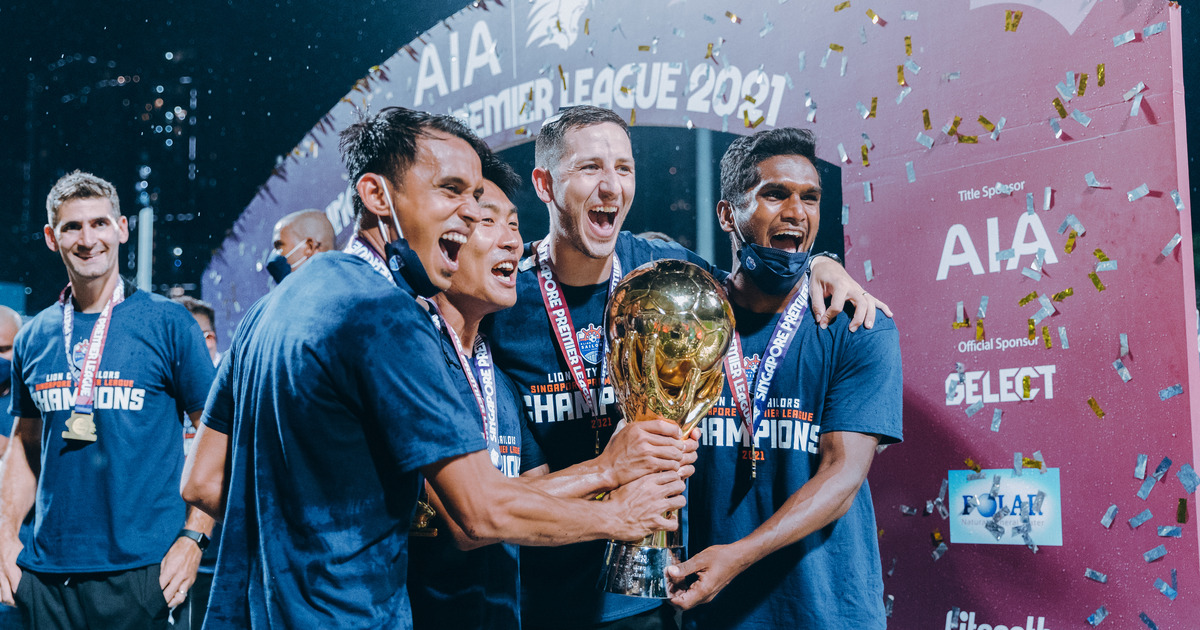 "We were very proud to be able to achieve that as a team," reflected Song. 
Song's unwavering commitment on the pitch stood out in the eyes of local football fans, but it was perhaps his love for Singapore and burning desire to represent the Republic's Lions that won their hearts. 
It took him three attempts to secure permanent residency in 2020, before finally becoming a citizen the following August with strong support from the Sailors management and local authorities.
And he remains eternally grateful. 
"That moment I received the Singapore passport, I couldn't describe my exact feelings but I was very happy because I really feel at home in Singapore after so many years here and I really wanted to play for the Singapore national team," recalled the Incheon native, who first came to the Lion City at the end of 2011 as an 18-year-old.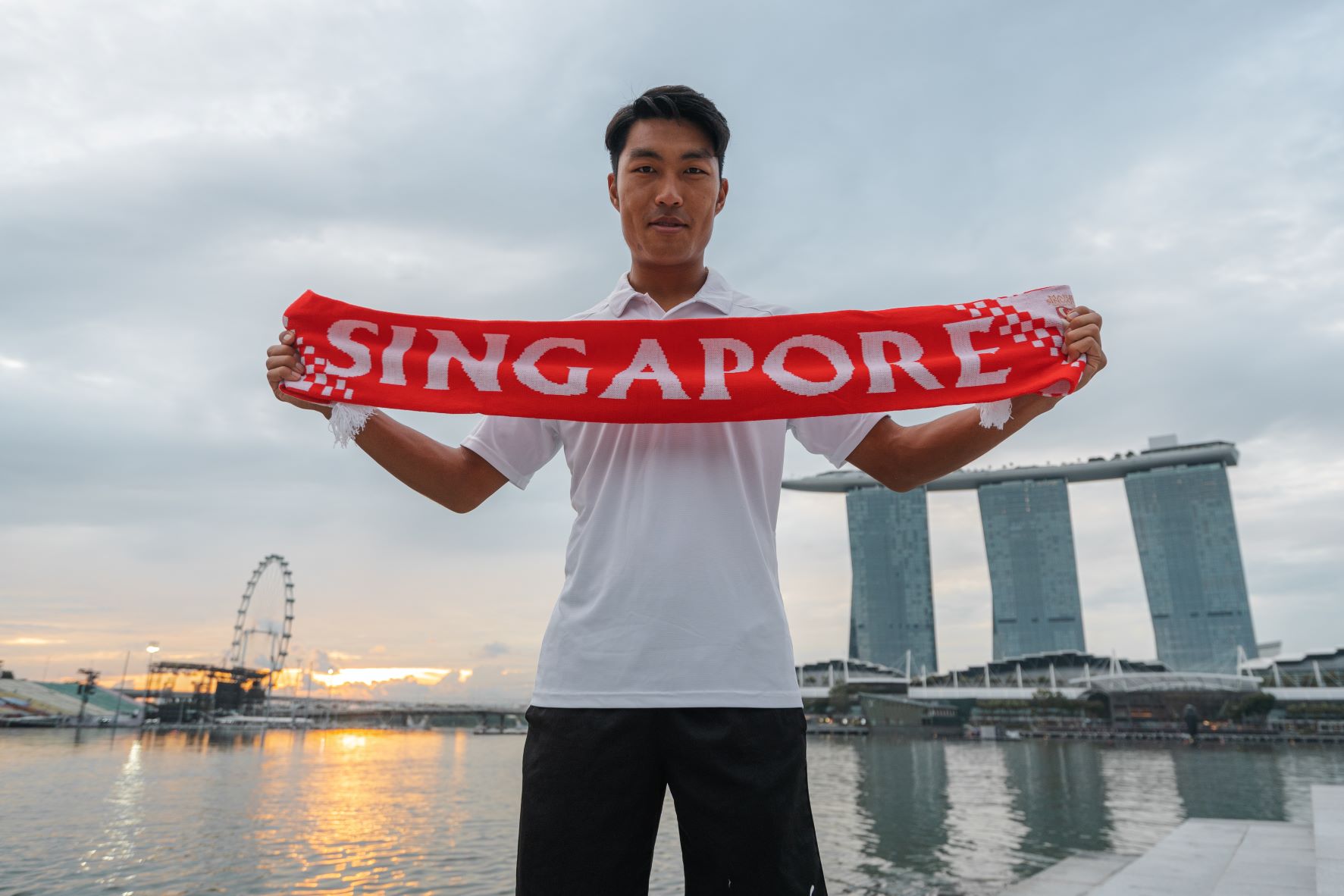 "I know behind the scenes, many people helped me in this process so deep in my heart I really appreciate all the help and support. Without everyone, this would not have happened and I won't be able to achieve this dream." 
Song played a total of 11 seasons – more than one-third of his life – in Singapore and witnessed the transformation of the club from Home United to the wildly ambitious Lion City Sailors. 
Even as he departs the club to embark on the next chapter of his career, Song looks back fondly on the opportunity to be involved in the exciting project.  
"There have been ups and downs of course, but I'm glad to have grown together with this club – both as a footballer and as a man. There's obviously a big difference since the club became the Sailors and it's great what the club has built up so far from the facilities to the personnel. 
"As a player, I could really focus on my football here so you can tell there's a great deal of professionalism in how we do things here," he said.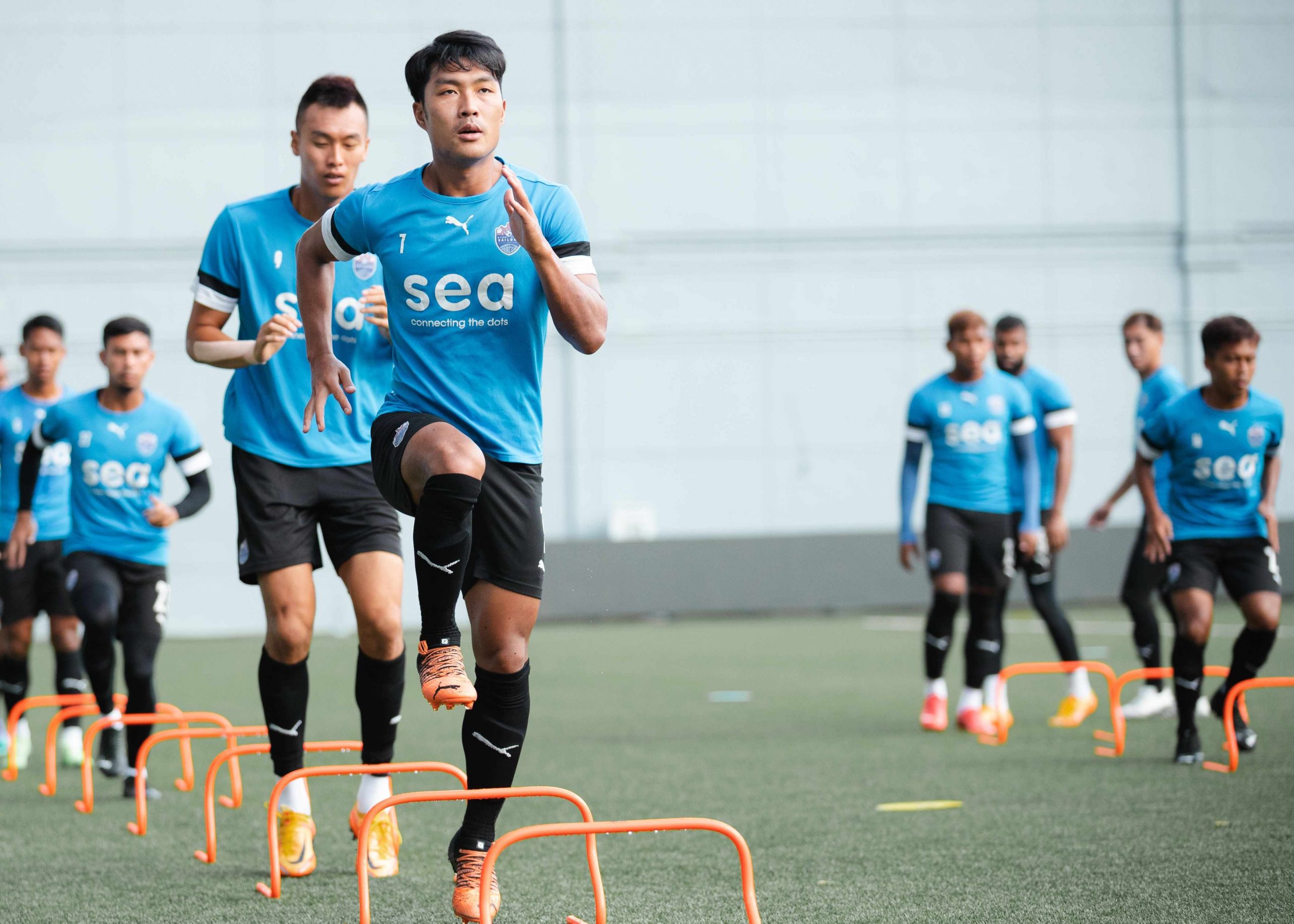 Song came to Singapore as a hungry young footballer looking to carve out a career, and now leaves as a man – and an established Singapore international. It is very much a mission accomplished for Song, who said the decision to leave the Sailors was difficult but one that had to be taken. 
"Honestly, I'm quite sad to be leaving this club but after competing in the AFC Cup, ACL, winning the SPL and being here for so long, I feel I need to get out of my comfort zone and go abroad to become a better player." revealed the forward, who will turn 30 this November. 
"I cannot just continue being relaxed and being comfortable at where I am right now if I want to develop further. I need to find a new platform to improve, develop and continue to show good performances as a football player." 
It is safe to say the Sailors will always have a special place in Song's heart, for the friendships and bonds forged over the years and he hinted that the Sailors fans may not have seen the last of him just yet.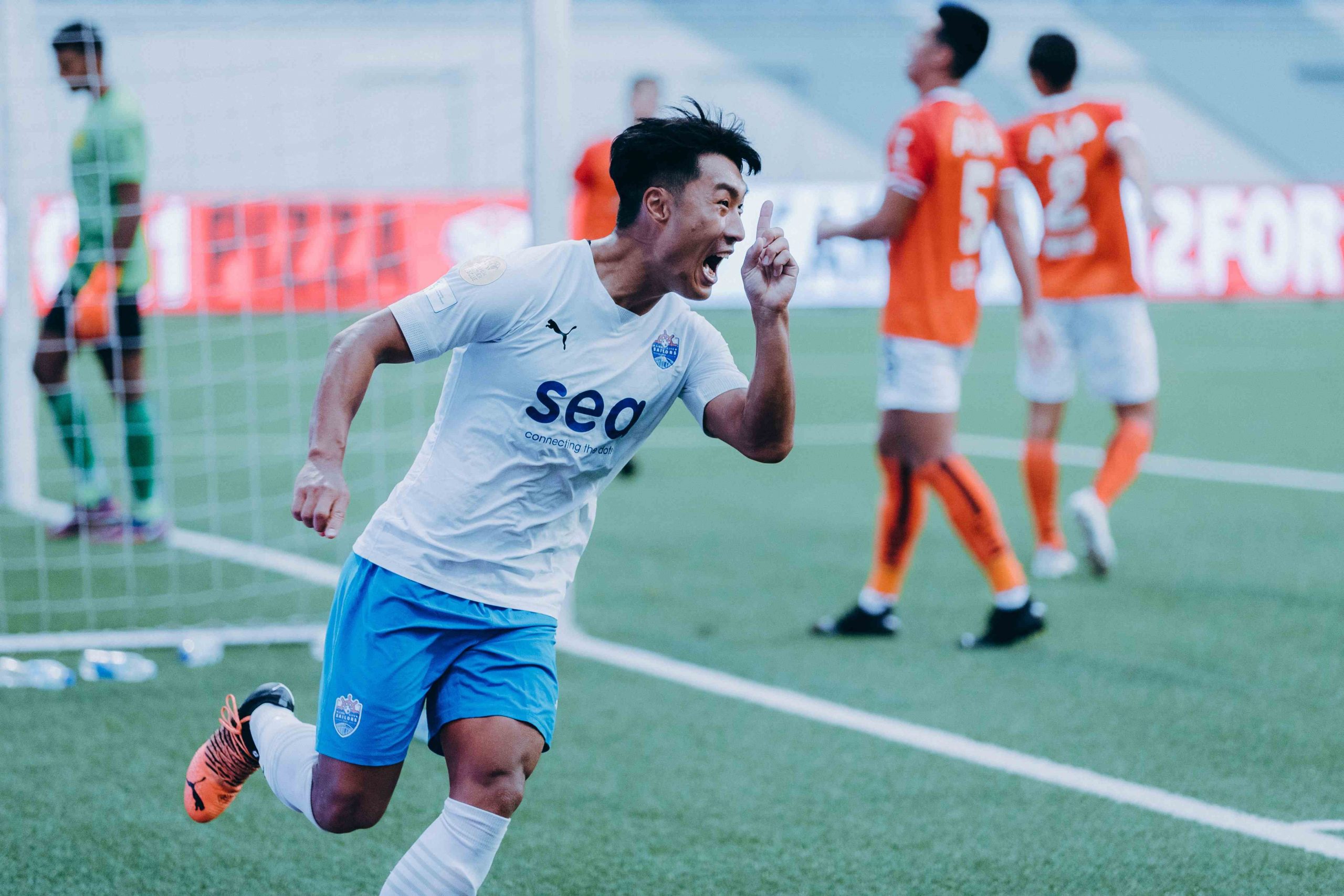 "I want to thank all my teammates, coaches and the management for taking really good care of me and making so many good memories together. I also want to tell the fans that I really appreciate all their support over the years. 
"One day, I hope I'll be back to play for them and the club again."
MORE FROM LION CITY SAILORS: