An invaluable opportunity awaits the Lion City Sailors as they face English Premier League (EPL) side Tottenham Hotspur in the Tiger Cup at the National Stadium on Wednesday (26 July) night. 
The match-up will kick off the Singapore Festival of Football (SFoF23) Driven by CDG Zig, which also sees EPL giants Liverpool take on Leicester City in the Standard Chartered Singapore Trophy on July 30 before the Merseysiders lock horns with reigning German champions Bayern Munich for the Singapore Trophy Presented by Audi and Standard Chartered on 2 August. 
This will be the second time in as many years that the Sailors are playing reputable European opposition, they faced eight-time German champions Borussia Dortmund (BVB) last November in the first leg of the BVB Southeast Asia Tour and showed moments of good football in the 7-2 defeat. 
The Spurs-Sailors tie was confirmed just two weeks ago with Aleksandar Ranković's charges stepping up to replace Italian side AS Roma. This move was due to a change in the Italians' pre-season plans, a move that has seen Mattar Road bubbling with excitement.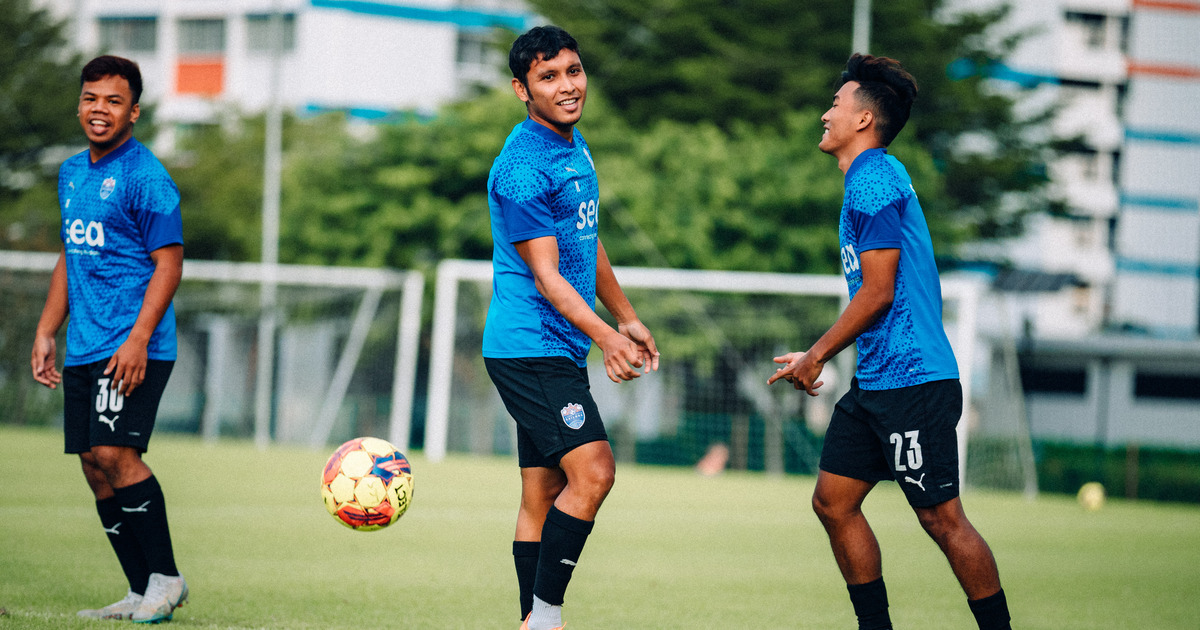 "Obviously everyone in the squad was thrilled when we were informed of this game. It's not every day that you get an opportunity to come up against players that you're usually watching on TV and to test yourselves against the very best," said defender Zulqarnaen Suzliman, who last played against European opposition in the youth sides of Manchester City and FC Porto in the 2012 Lion City Cup. 
"Unfortunately, I was not able to play any part in the game against Dortmund last year due to injury, so I'm going to grab this opportunity with both hands and hopefully I get the chance to impress in this match."
With the 2023 Singapore Premier League (SPL) campaign just four games from its conclusion, attention will turn to the 2023/24 Asian Football Confederation (AFC) Champions League group stage with the Sailors flying the Singapore flag in what is their second appearance in Asia's top-tier club competition. 
ACL regulations allow teams to field six foreign players in the starting lineup – up from the four that are allowed in the SPL – this game is the first time the Sailors will be able to test themselves under similar conditions against a Spurs side that plays at a much higher intensity, and with a world-class squad to call on, no less. 
With former Portugal youth captain Rui Pires set to make his first Sailors appearance alongside the likes of Maxime Lestienne, Diego Lopes, Richairo Živković and Bailey Wright – all coming with experience in top European leagues – the Sailors will look to give a good account of themselves. 
"Within the club, we all know how important the ACL is and the target is really to do even better than the 2022 campaign. It is great for us to have the opportunity to test ourselves against a team like Spurs because we're surely going to play against teams that play at a similar intensity and have physically strong players in their ranks," said forward Shawal Anuar, who already has eight goals in his debut season with the Sailors.  
"Apart from our foreign players, we also have exciting young local players who are hungry and eager to show their abilities against a world-class opponent so we're all ready to go out there to put up a good performance."
With big names like Son Heung-min, Harry Kane, as well as new signing James Maddison included in the Spurs travelling party, the Sailors will be in for a stern test. 
"It's not about the scoreline in matches like these, we're not worried about being thrashed. It may sound like a cliché, but the performance is more important and we want to show that we can match up to Spurs in certain moments or aspects of the game," said Shawal, who is particularly looking forward to coming up against Spurs' experienced Welsh full-back Ben Davies.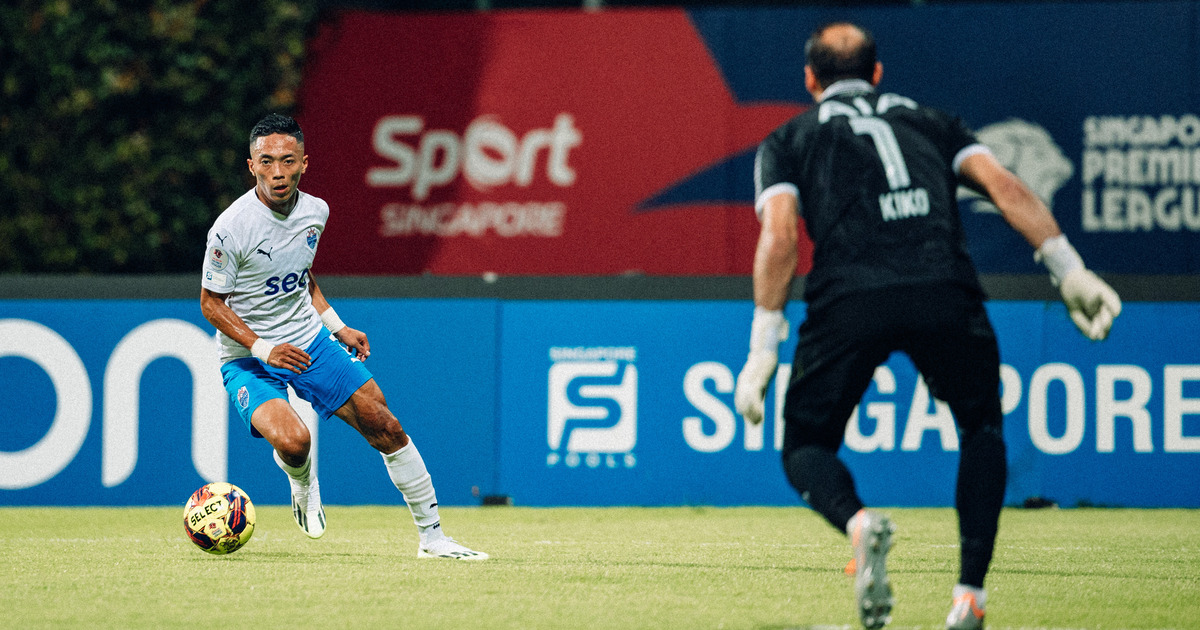 "We have to be tactically sharp and play as a team, according to coach Ranko's instructions. If we can do that for long periods of the game, then we can say that we've done well and achieved our objectives."
The clock is ticking down to the Sailors' first-ever appearance at the National Stadium and Zulqarnaen is looking forward to seeing the fans paint Kallang blue on matchday. 
"This match is important for the club as it gives us international exposure and we know we can attract more eyeballs and fans if we turn in a good display," said the 25-year-old full-back. 
"Our fans have really backed us this season and we really look forward to hearing their chants at the National Stadium. We're going to give our 100 percent in this game and make sure we don't disappoint those who turn up."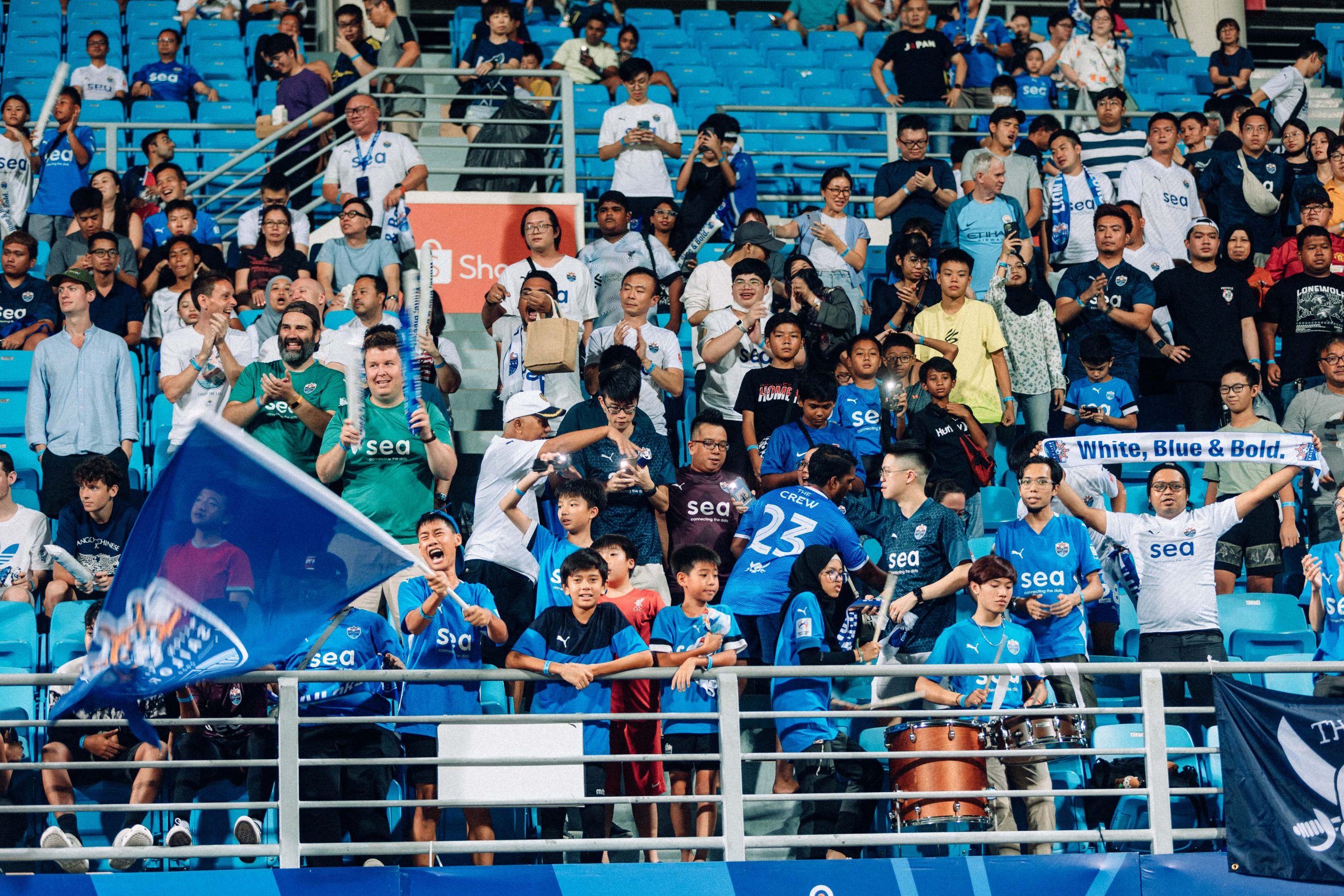 Tickets for the game are still available on Ticketek. Use promo code SFOFLCS before checking out to get 50% off tickets for the Sailors supporters' end @ $99. 
MORE FROM LION CITY SAILORS: