The last two Asian Football Confederation Champions League (ACL) Group F matches have not gone according to plan for Ricardo Rodriguez's Urawa Red Diamonds. 
Since beating the Lion City Sailors 4-1 in their opening fixture and following that up with a 5-0 thumping of Chinese Super League side Shandong Taishan, Urawa endured a 1-0 loss to Daegu FC, then laboured to a 0-0 draw against the same opposition. 
Rodriguez is looking to get his team's ACL campaign properly on track with a win against the Sailors on Wednesday (27 April) at the Buriram City Stadium, but he is acutely aware that the Singapore Premier League champions will likely prove an entirely different proposition this time around. 
"Every team learns after each game they play, and (the Sailors) are doing that – they are improving – and maybe they will be a different team (when we meet tomorrow evening)," said the Spaniard. 
The Sailors went into half-time of that 15 April fixture 3-1 down, but took the game to Urawa in a much improved second half that saw the Sailors play some positive football and attack the Urawa goal.
"The Sailors will have their weapons…and for us it is important to cope with that, but this should be a different match compared to when we played in the first game," added Rodriguez, without revealing just what he believes are the Sailors' "weapons". 
"We will try with our style, but at the same time, think about our opponents' intentions."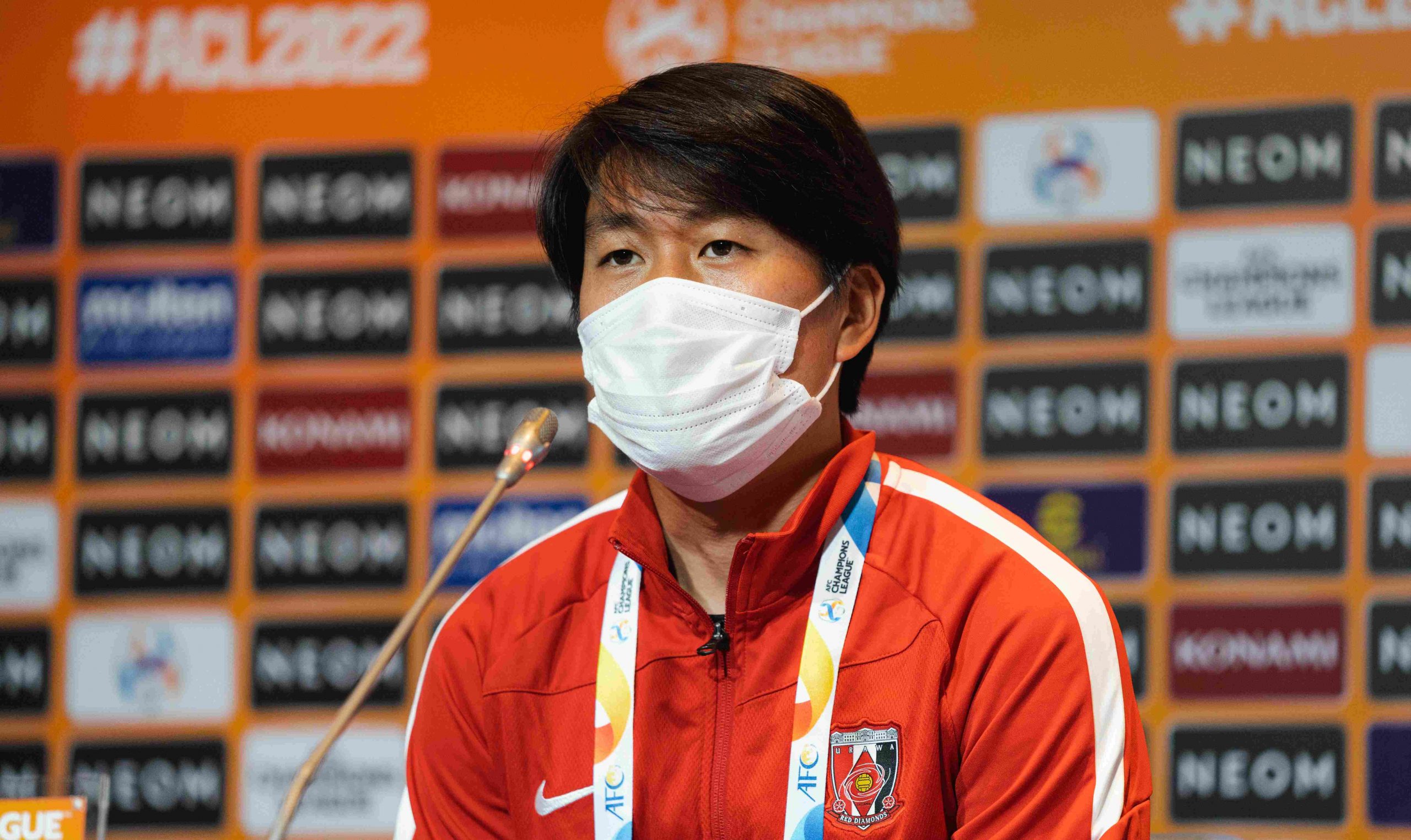 Sitting next to Rodriguez at Thunder Castle's media centre was Ken Iwao, who hinted that his teammates have yet to fully embrace the style that Rodriguez demands of the team at the ACL. 
"I watched the last game from the stands, and the team played a similar football (to what we played last year) – a vertical, aggressive football. That was different to the football that Ricardo wants to play, but I understand the logic to do that to get victories," said Iwao. 
"To avoid misunderstanding, I'm not saying that we're not playing Ricardo's football, I'm just saying that we are playing that football to get victories – a slight change of priorities," added the 34-year-old.
It was an odd suggestion from the midfielder, considering that Rodriguez has already led the team to two trophies – the Emperor's Cup and the season-opening Japanese Super Cup – since he took over the side in February 2021. 
Change is not an unfamiliar concept for Rodriguez, who has utilised 20 different players in his starting lineup across four games in Buriram. And it is perhaps an approach that will continue tomorrow evening. 
"We are showing good performances (despite) our rotations. In one game we changed nine players, and in another we changed five players, we showed good quality and maybe the other teams can't do that," said the 48-year-old. 
"We didn't win the important last game (against Daegu), but we still have options because (Sailors and Daegu) still have to play each other. We just have to play good games and win our next two games." 
MORE FROM LION CITY SAILORS: