Last Friday night (17 September), Kim Do-hoon's men left it all out on the pitch. The Lion City Sailors ran their socks off and held the fort admirably for the majority of the match after Haiqal Pashia's 23rd-minute goal.
They were looking good value for three points, before a late Albirex equaliser with seconds left to play saw the match end 1-1, completely altering the complexion of the Singapore Premier League (SPL) title race. 
From possibly seizing control of their own fate to now having the destination of the SPL trophy out of their own hands, that Ryoya Taniguchi goal was a huge body blow for the Sailors.  
But the Lion City Sailors have little time to brood – their next task is already at hand. On Tuesday night (21 September) the Sailors line up against a rejuvenated Tampines Rovers at Our Tampines Hub. 
Admitting that the result "took a lot out of the team physically and psychologically", Hariss Harun knows the boys have to recover fast with still everything to play for. 
"We lost focus and concentration in the final minute – that's a huge and expensive lesson for us – and now we have to pick ourselves up to navigate these last three games," said the 30-year-old.  
"It's not over yet, so we have to make sure if Albirex do drop points, that we're still there to capitalise." 
Still five points behind Albirex with a game in hand, the Sailors have to win their final three matches and hope the champions drop points in either of their last two games. 
"After the game we did the customary ice baths. Then on Saturday and Sunday, it was a lot about active recovery – stretches and massages – to keep it light and easy to free the players' minds after what happened," said Hariss. "It's just important to get that out of our systems and focus on what's ahead."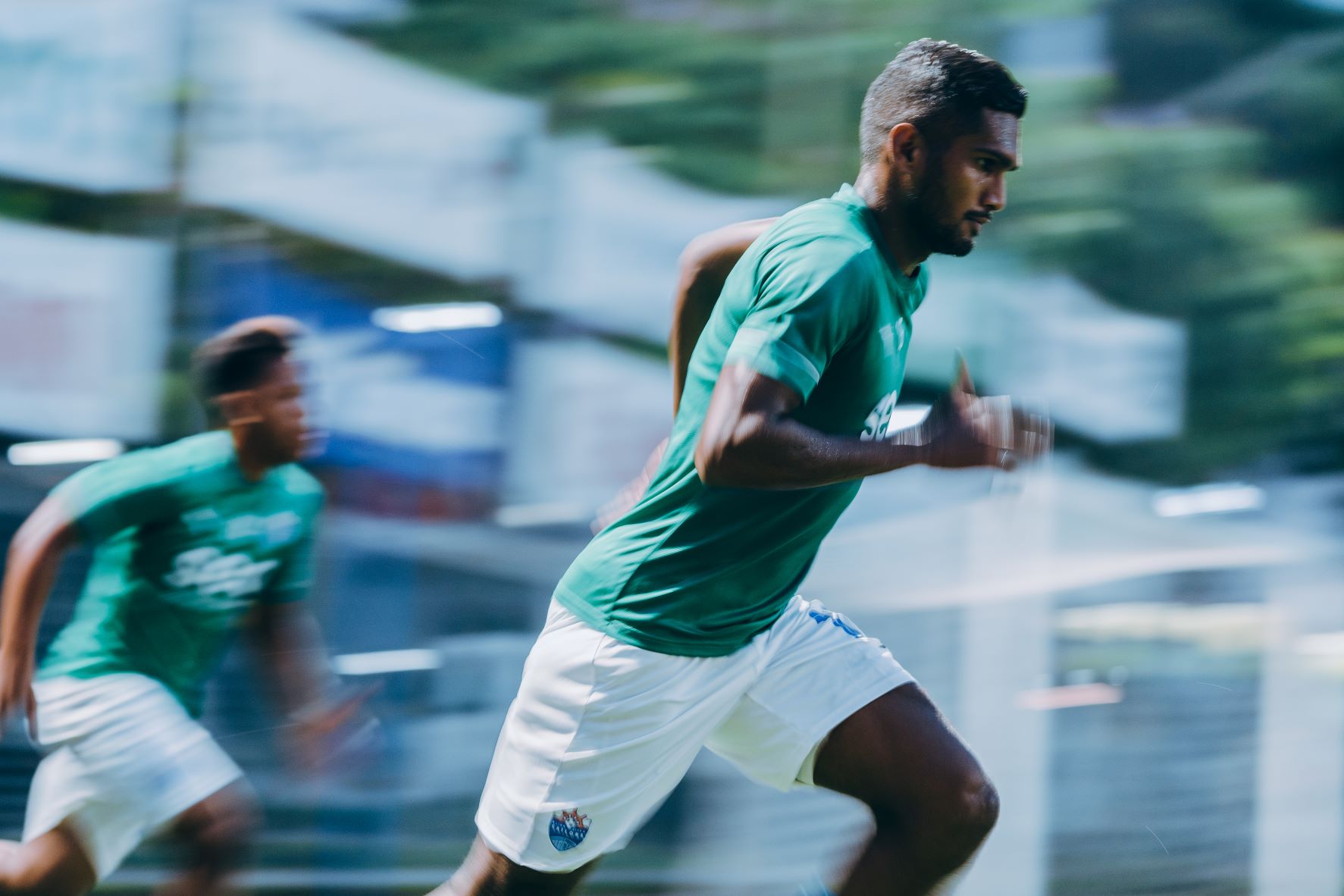 Having been a part of a dominant Johor Darul Ta'zim (JDT) side that have dominated football north of the Causeway for the past decade, the six-time Malaysia Super League (MSL) winner sees some parallels between the Sailors and his former team. 
And he urged the Sailors to live up to that potential and stay the course under a proven head honcho in Kim – one that won the Asian Football Confederation (AFC) Champions League just last December with Ulsan Hyundai, no less. 
"Technically, we have some of the best players in the league. Character and mentality-wise, maybe we still have to grow a bit more," said Hariss, who played the full 90 minutes in six out of seven matches since joining the club in the mid-season transfer window. 
"We have to learn to keep pushing and not give up in moments like this. At JDT, we had to overcome many things to win our first title in 2014 before the run of success came. So at the Sailors now, we have to keep going under Coach Kim. 
"It's not easy for him to come in during the middle of the season to lay down his philosophy. It's a different philosophy under him, but we've done quite well to adapt as quickly as possible and we've been doing what he demands from us. We just have to keep faith with him and keep learning what he has for us – as long as we do that, the success will naturally follow."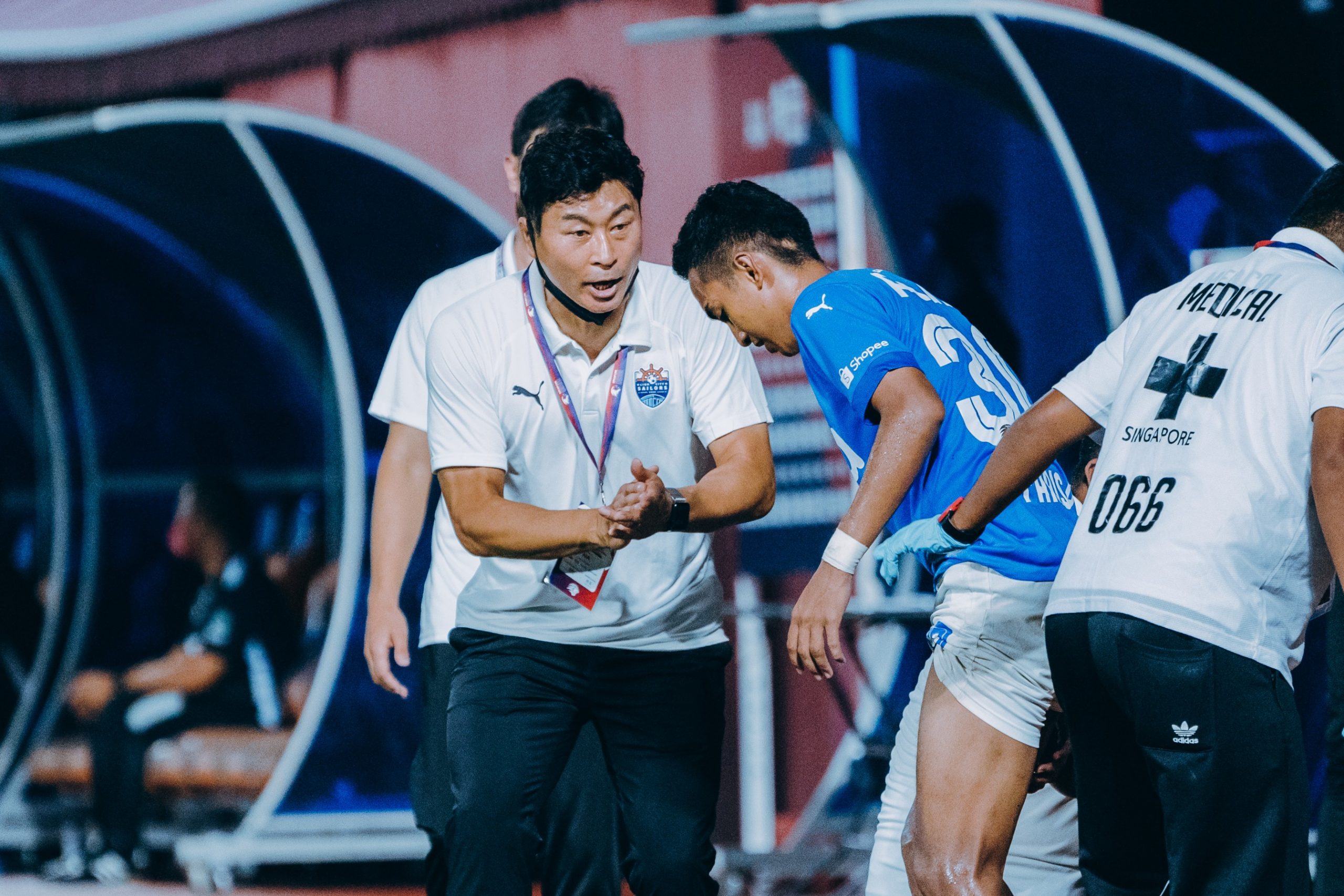 There is still much at stake on Tuesday – a win against the Stags will secure the Sailors' spot in the 2022 ACL group stages as the SPL's best-placed local team.  
No stranger to the continental club competition, Hariss wants his side to aim high and go toe-to-toe with some of the best sides in Asia. 
"It's huge to be involved in the ACL and I know how excited the boys will be if we make it there next season. Already some of them have come to me asking how it was like playing against (Vissel Kobe's) Andrés Iniesta," said the Singapore national team captain, who represented JDT in the 2019 and 2020 ACL. 
But right now, the focus must turn to beating Tampines, and Hariss believes Gavin Lee's men should not be written off despite the Stags' recent torrid run of form.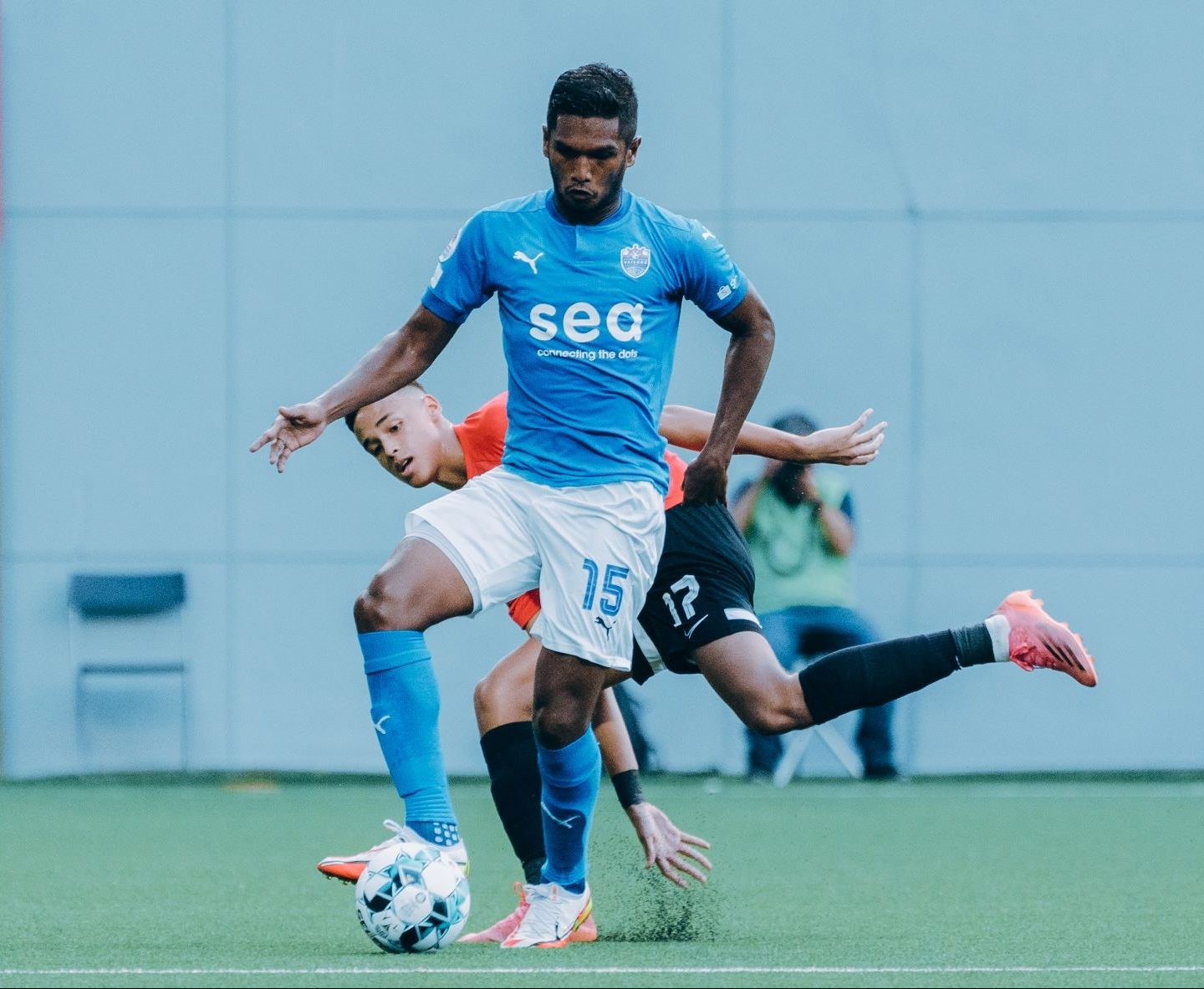 Edging out the Young Lions 2-1 over the weekend for their first win in seven league matches, fourth-placed Tampines have not enjoyed the best of seasons, but still have quality players like Zehrudin Mehmedović, Boris Kopitović and Kyoga Nakamura in their ranks. 
Hariss drew inspiration from the commitment and desire that the Sailors demonstrated against Albirex last week, and he called for the same drive from his teammates. 
"Tampines are not an easy team to beat. Don't forget they competed in the ACL only recently," reflected Hariss. "We've got to go out there with a high-level performance to be able to get a victory."
MORE FROM LION CITY SAILORS: