Three young upstarts from the Lion City Sailors Women's team that play in the Deloitte Women's Premier League (WPL)  – Natasha Naszri, Ardhra Arul Ganeswaran, and Chloe Koh – have been granted coveted overseas scholarships as part of the Unleash The Roar! (UTR) national project. 
The trio are part of the eight-strong group of inaugural scholarship awardees of the UTR! Initiative that aims to revolutionise the landscape of Singapore football. 
The scholarship grants Chloe and Ardhra, both 16, the rare opportunity to spend the next three years at the esteemed IMG Academy in Florida, USA, a renowned institution known for nurturing talents across various sports. 
Both of them have already departed Singapore to begin their new journeys.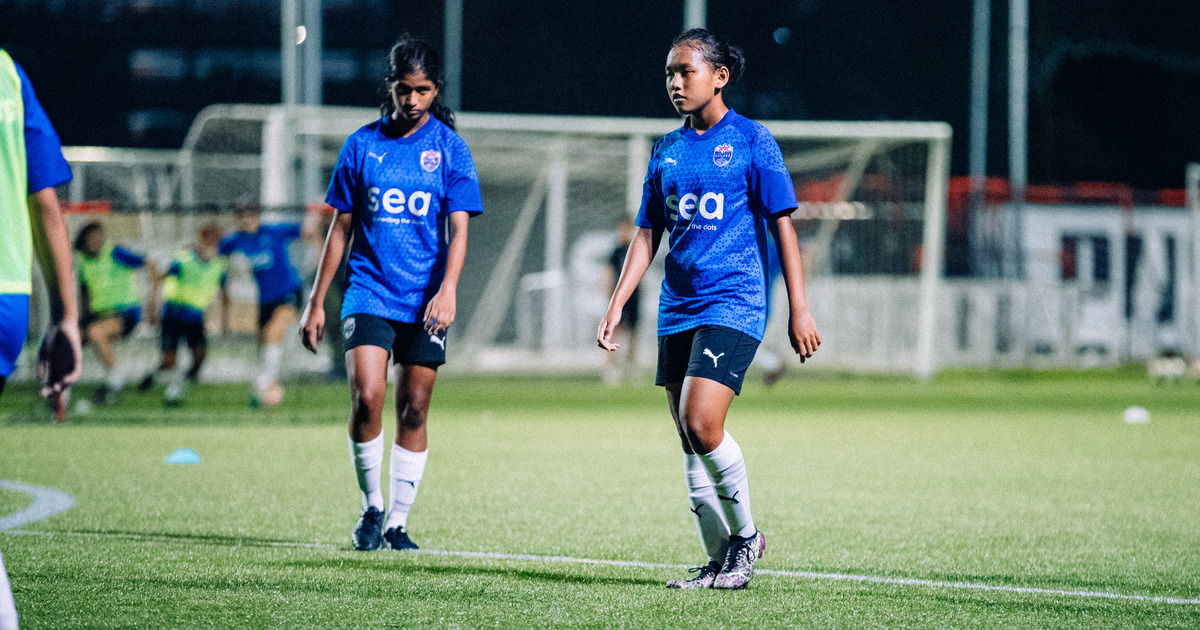 Natasha, on the other hand, will leave in September to embark on a transformative journey at the ESC LaLiga Academy in Madrid, Spain for a duration of three years.
The detailed selection process for this UTR! scholarship spanned over four months, commencing with an initial shortlist of nearly 40 student-athletes, identified through preliminary assessments by the Football Association of Singapore (FAS) and the Singapore Sports School.
These promising talents then underwent rigorous scrutiny during training sessions and competitive matches, with this exhaustive evaluation process aimed at identifying individuals who exemplify dedication, technical ability, and a potential to make an impact in the local football scene.
A group of potential players were later chosen for a face-to-face interview with members of the UTR executive committee. This stage aimed to further explore their personal motivations, goals, and dedication to their sport. Ultimately, a special panel approved their scholarships.
For Chloe and Ardhra, this award represents more than a scholarship.
"My goal is always to land a professional contract, and the short-term goal would be to get a scholarship to a Division 1 college in America," shared Chloe. "Playing overseas will really test my limits and push boundaries, and playing and training with better, faster and stronger players on a daily basis is going to make me a better player, and help me get closer to my goals."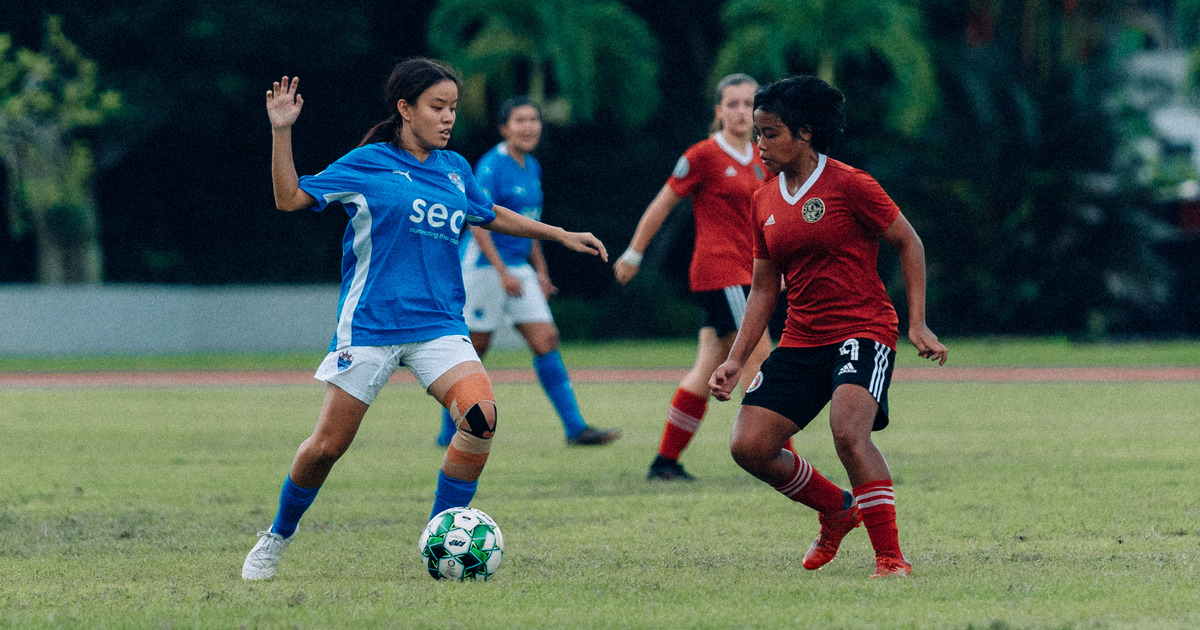 One key facet Ardhra is looking forward to, is immersing in an environment where sports is the raison d'etre.
"My aspiration is also to play for a Division 1 college in the United States and the UTR scholarship will help me with that because we will be regularly playing at a higher level of competition. Moreover, we will be in an environment where the main priority is football," said Ardhra who is appreciative of the role the club has played in her journey in football.
"The Sailors provided the infrastructure and many opportunities for us to improve ourselves as footballers and as individuals," added the midfielder.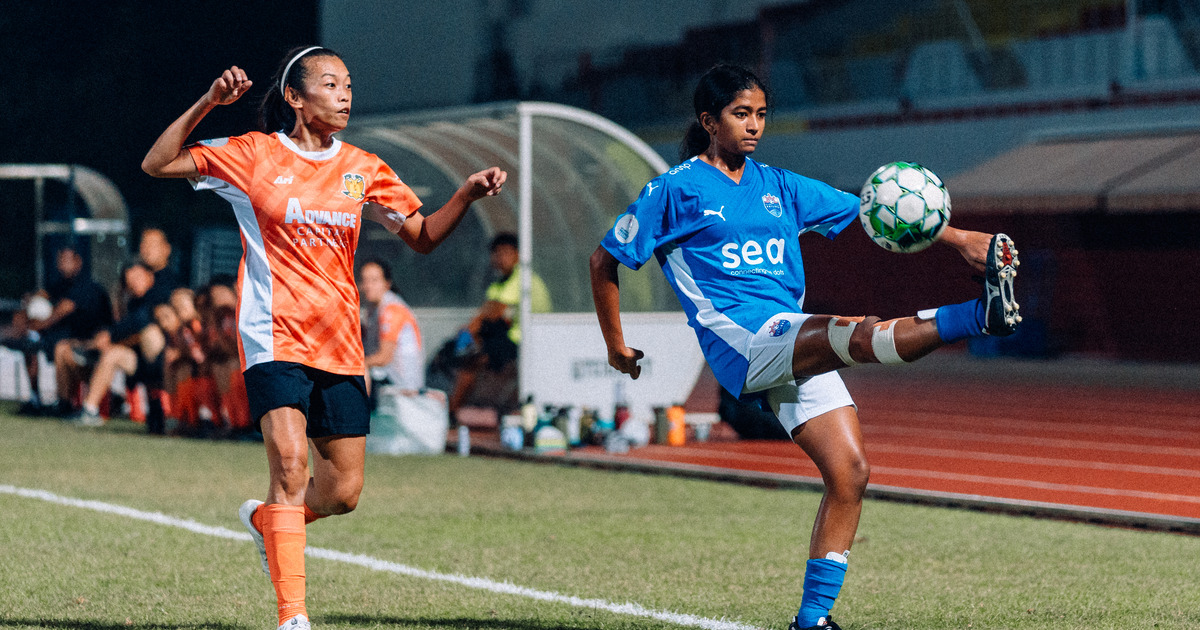 Chloe's journey has been a tad more complicated.
Following an injury during an Asian Football Confederation (AFC) Under-17 Women's Asian Cup match in May, Chloe, who had recently earned her debut call-up to the national U-16 team, initially feared severe damage to her left leg. Concerns of meniscus tear or anterior cruciate ligament rupture arose, and although the problem was eventually diagnosed to be in the plica (an additional band of soft tissue in the knee), Chloe faced a challenging period, and was sidelined for more than a month.
Chloe knuckled down, focusing on recovery this time instead of playing football, and her dedication paid off when she marked her comeback by participating in her first matches for the national U-19 team, Lion City Sailors Women's team, as well as the senior national team in the months that followed.
Reflecting on her journey thus far, Chloe holds a deep affection for the cherished memories she crafted during her time with the Sailors.
"My experience in the Sailors Women's Team and the Academy has been a really pleasant one because I've learned so much from the coaches, and I've made so many friends. These are the moments and little things that I will really cherish. I think the community here is just so welcoming and everyone's like a big family, and that has really helped me in terms of my growth," she said.
"The Sailors have a really clear pathway for development: if you're from the academy, there's a pathway to our WPL team which is the path that I went down," said Chloe.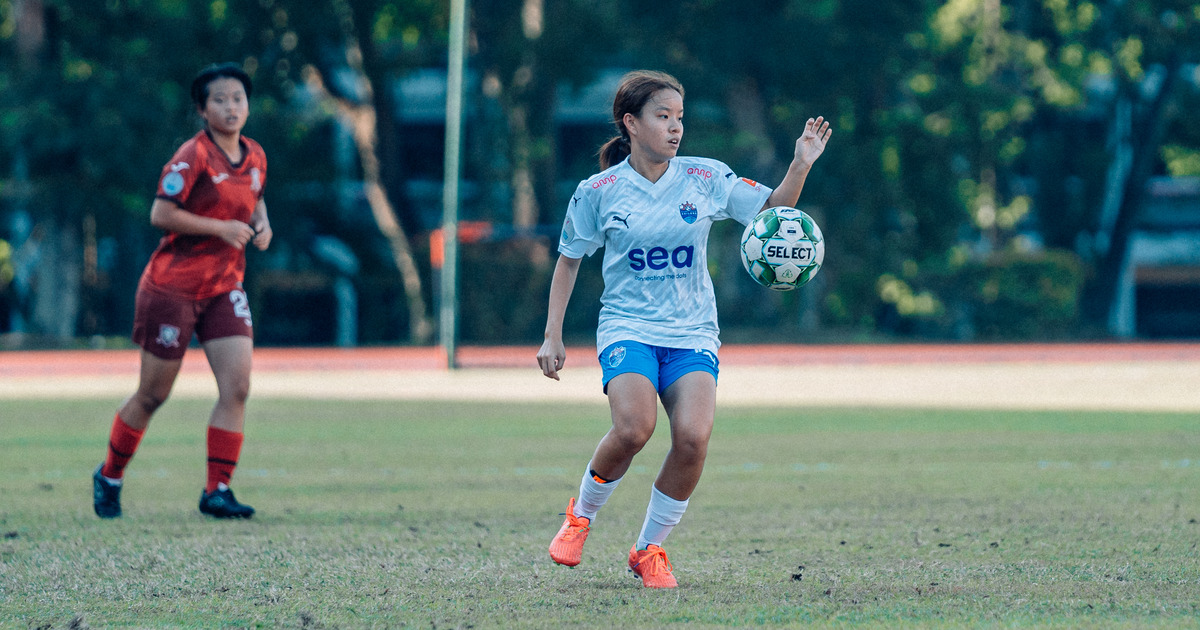 "I think one of my most memorable moments was when I scored my first hat-trick in the WPL against Geylang and it was quite memorable in the sense that I only came on as a second half substitute – and my first touch on the ball was a goal," reminisced Chloe.
"That is something I will never forget.
In her heartfelt sentiments, Chloe paused to pay tribute to the unwavering dedication of coaches who have been guiding lights across her journey. 
"The coaches at the Sailors care more about your personal development as a player than the results in matches. Although we know results are important, coaches always say that they rather see us apply something learnt from training on the field during a match. 
All in all, it was clear the coaches really care about your holistic development as a player and a person. And they actually are more than willing to go the extra mile to help you," mused Chloe.
"I'm really grateful to Coach (Yeong) Sheau Shyan for just being one of the best coaches I've ever had. She has groomed me since 2018 and she really shaped me to become the player I am today so I am thankful to her for that."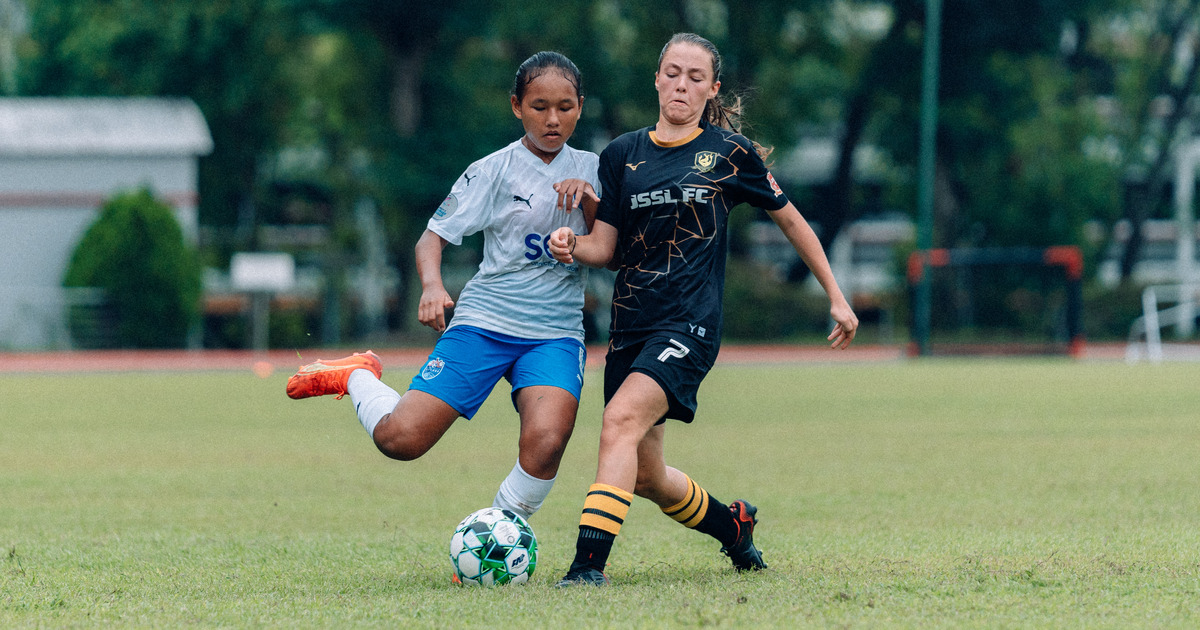 Natasha, who like her Sailors comrades is keen to play professionally, sees the opportunity to train at ESC LaLiga Academy as a platform for her to grow as a footballer.
"This is a good opportunity for me to pursue my goals in sports and academics. My development as a footballer will definitely improve and I am very thankful for that," said Natasha. 
"And I really hope that in the future, I will come back to Singapore and share whatever knowledge that I will gain overseas – lessons from on and off the pitch – with more Singaporean players."
MORE FROM LION CITY SAILORS: