The disappointment was clear after last Friday's (24 June) narrow 2-1 defeat to Albirex Niigata (S) ended a club-record run of seven consecutive wins and a nine-game unbeaten league streak for the Lion City Sailors. 
However, Kim Do-hoon's men returned to training this week with a stronger resolve and are determined to get back on the winning track as they host bottom side Young Lions in their next Singapore Premier League (SPL) match at the Jalan Besar Stadium on Wednesday night (29 June). 
"It was a fair fight against Albirex, but they took their chances and we didn't – that's the difference. Of course it's frustrating to lose, but there's plenty of games coming up and we shouldn't dwell on the defeat," said defender Zulqarnaen Suzliman. 
"Young Lions will provide us with a different type of test, so we have to get our heads right and focus on playing our brand of offensive football to get the three points."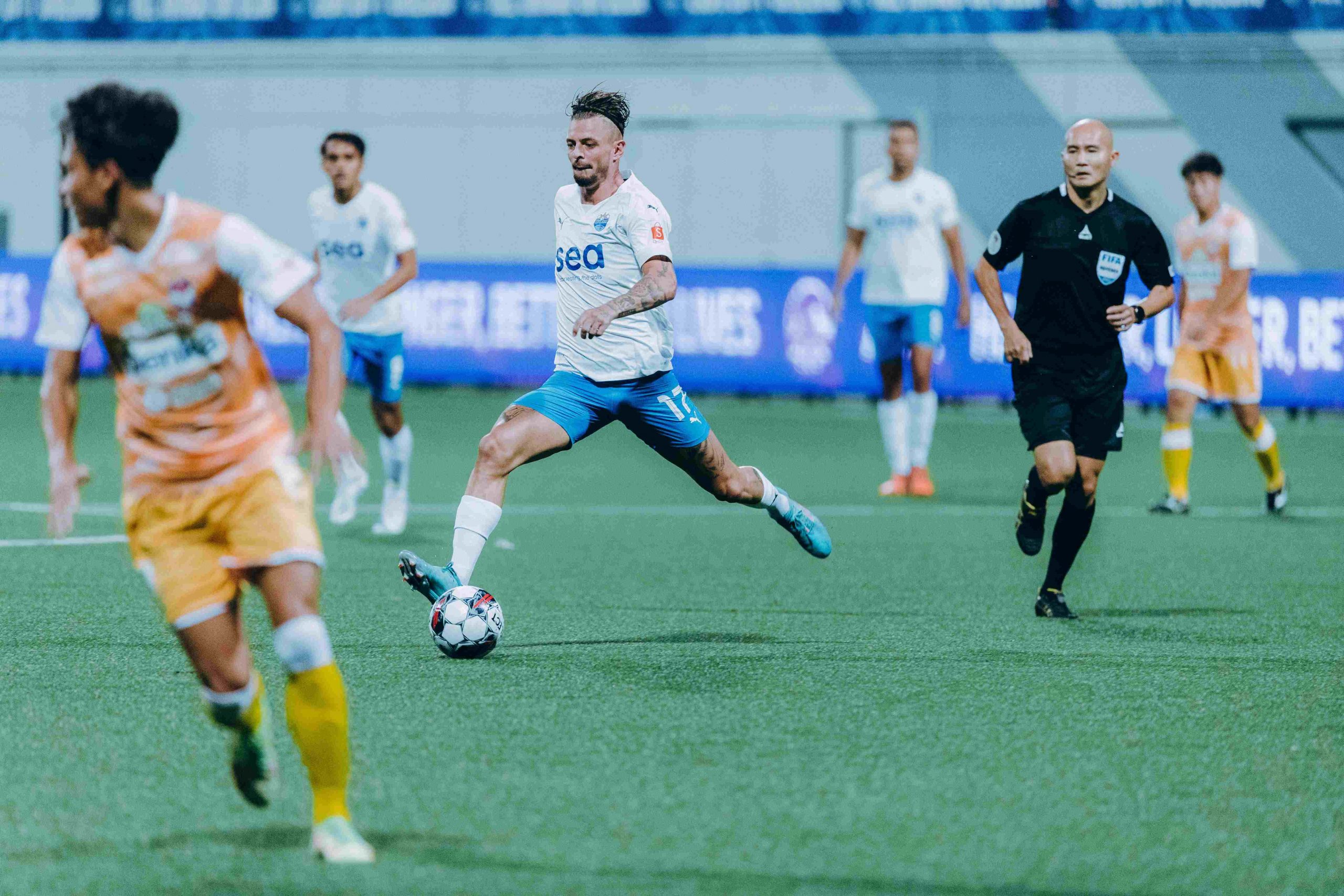 A victory will see the SPL champions restore their six-point lead at the top, before closest challengers Albirex entertain Tampines Rovers next Monday (4 July).
Returning to the club in the mid-season transfer window, Zulqarnaen is hopeful of getting the nod from Kim to feature after missing both of the club's fixtures in June. A hamstring tear in his last SPL appearance on April 2 with Young Lions meant he sat out for almost three months, only returning to full training the day following the Albirex defeat.
"It's tough. I've been doing a lot of recovery work to get fit and I'm really eager to play again, but at the same time I've to take things slow and not rush as this injury might occur again. Fingers crossed I will get a chance to contribute to the team soon," said the 24-year-old. 
Having represented the Young Lions for six seasons – including 2021 and the first half of 2022 while serving National Service (NS) – Zulqarnaen has gratitude for his former employers but he will be professional once he crosses the white line. 
"Young Lions gave me and several other youngsters the opportunity to play regular first-team football and helped us gain the experience that we need. I'm really thankful for all the support they've given me throughout my time there. 
"After the game is the chance to chat and catch up with the staff and my friends there. But during the game I will give my 100 percent focus and commitment to help the Sailors get the result," he declared.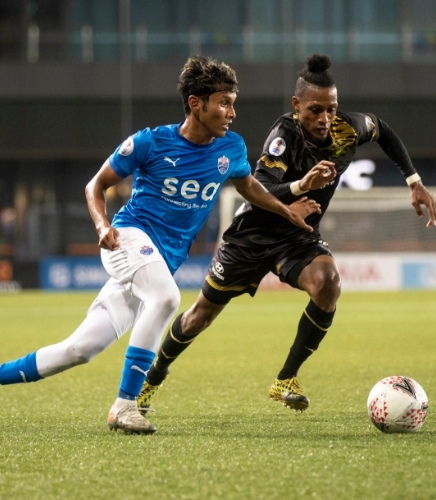 Much has changed at the club since Zulqarnaen last pulled on a Sailors jersey – he played the first two matches of the Sailors' inaugural season in 2020 before enlisting for NS in June of the same year. 
Expectations have rocketed sky-high ever since winning the 2021 SPL title, and Zulqarnaen knows any shortfall in standards or attitude will not be accepted by the demanding Kim. 
"I only trained a few weeks under him, but I already know how much he demands from the team – he's not satisfied even after we've won a game. Coach Kim focuses a lot on fitness work and that's important for us to overpower our opponents. 
"The team is clearly much better than the one I played with in 2020 with players like Hariss Harun, Maxime Lestienne and Kim Shin-wook. We're gelling well together and there's certainly more to come from this team," he said.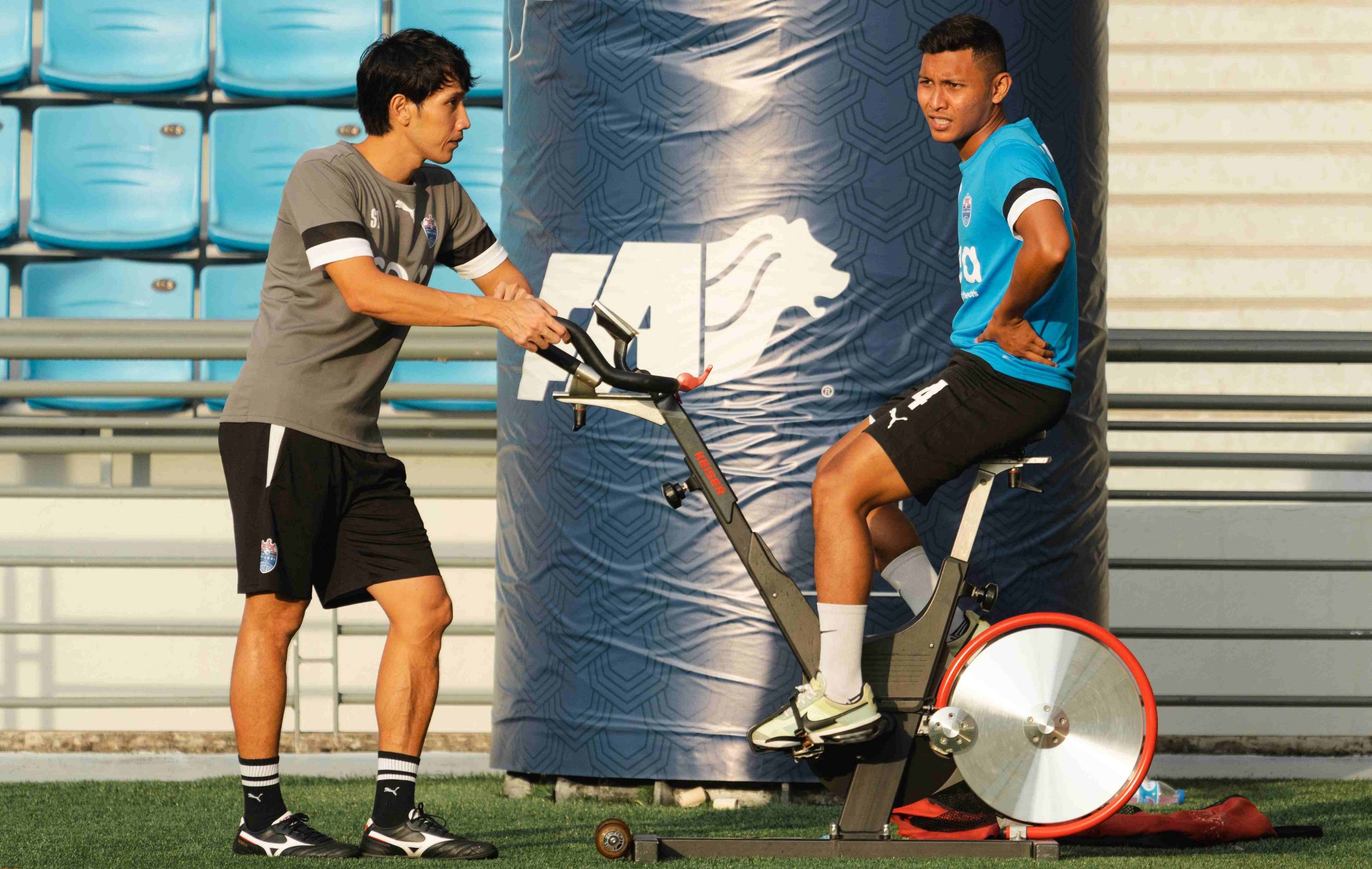 Having completed his NS obligations recently, Zulqarnaen is most looking forward to resuming football full-time and be part of a successful Sailors side, despite acknowledging that he has an uphill task battling for a spot in the starting eleven.
"I'll usually be in camp from 8am to 5pm, then I'll head down to training and that cycle repeats every day. It's quite tiring, so I'm happy I can now fully focus on my football career," he said. 
"It felt great to have everyone in the team welcoming me back. (Sailors' Head of Physiotherapy) Kak-Fizah (Nurhafizah Abu Sujad) and performance coach, Shay (Shazaly Ayob), have helped me a lot to get back fit. 
"I don't just want to play for the Sailors, I want to excel – I want to win the SPL, Singapore Cup and help the team qualify for the ACL (Asian Football Confederation Champions League) again next season."
MORE FROM LION CITY SAILORS: