Faced with a long list of unavailable players, the Lion City Sailors Women's Team showed resilience and character to dispatch Thailand's Phranakorn FC 3-0 in their final Women's Football Championship (WFC) 2022 match at the German European School Singapore on Friday (21 October) night. 
Without the services of captain Ernie Sulastri, Nur Izzati Rosni, Umairah Hamdan, Fatin Aqillah, Venetia Lim and Dorcas Chu, the 2022 Deloitte Women's Premier League (WPL) champions were only able to call upon 14 players for this game – including four Under-16 players. 
Three of them started, with Ardhra Arul Ganeswaren and Seri Ayu Natasha playing in defence, while Madelin Sophie played in midfield alongside the experienced Ho Hui Xin – who took the armband in the absence of Ernie. 
The final one, Cara Chang, came on as a second half substitute.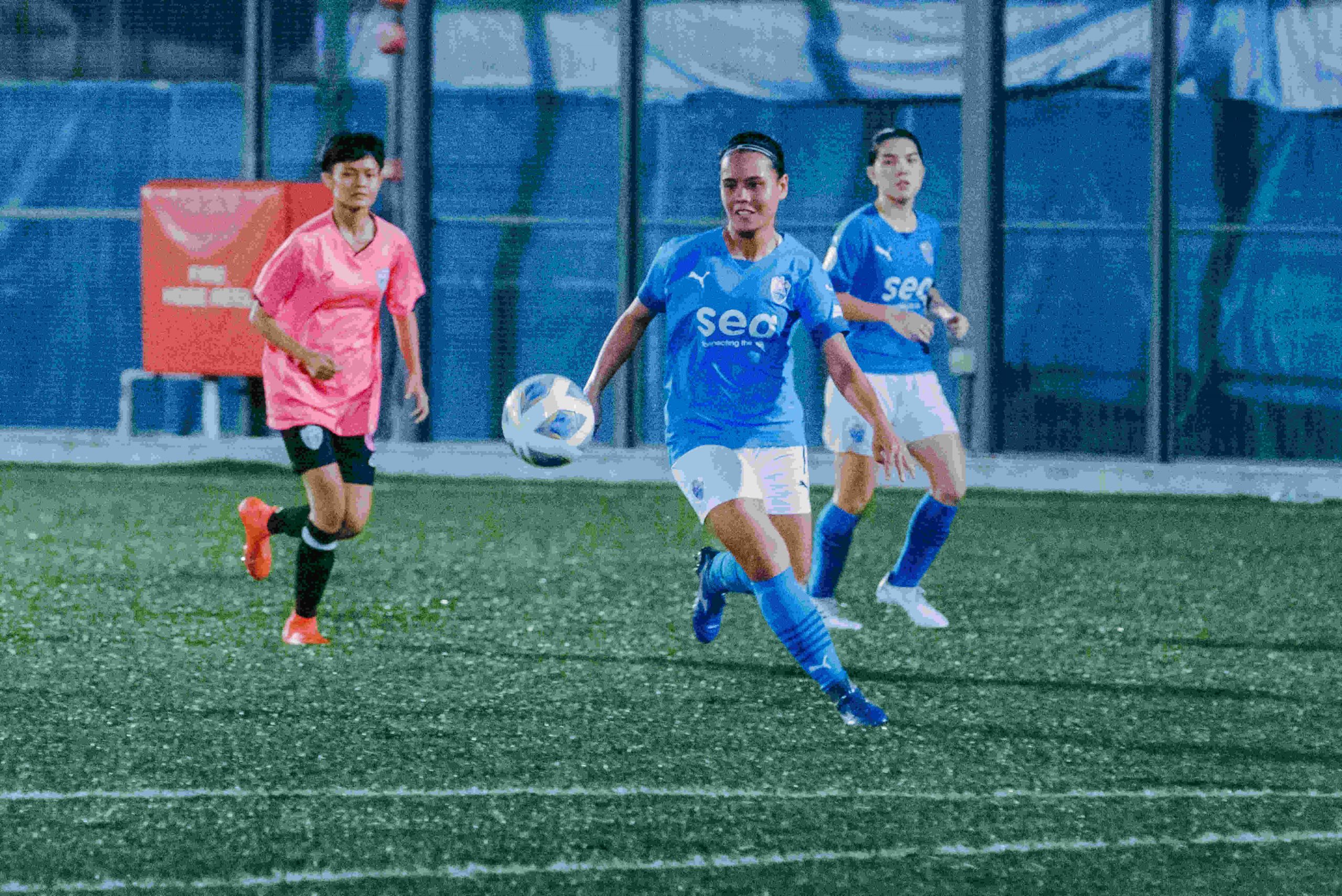 It was truly all hands on deck for the embattled Sailors, with goalkeeper Noor Kusumawati coming on as an outfielder for the final 30 minutes and even went close to score – on two occasions. 
The reshuffled Sailors took a while to get going and required a stunning point-blank save from custodian Beatrice Tan in the 68th minute to stay level, before finishing the game with a flourish. 
The in-form Miray Altun poked the ball past Phranakorn goalkeeper Pimlapat Aeewong to break the deadlock on 77 minutes, before producing another calm finish from close range 10 minutes later to put the Sailors firmly in charge.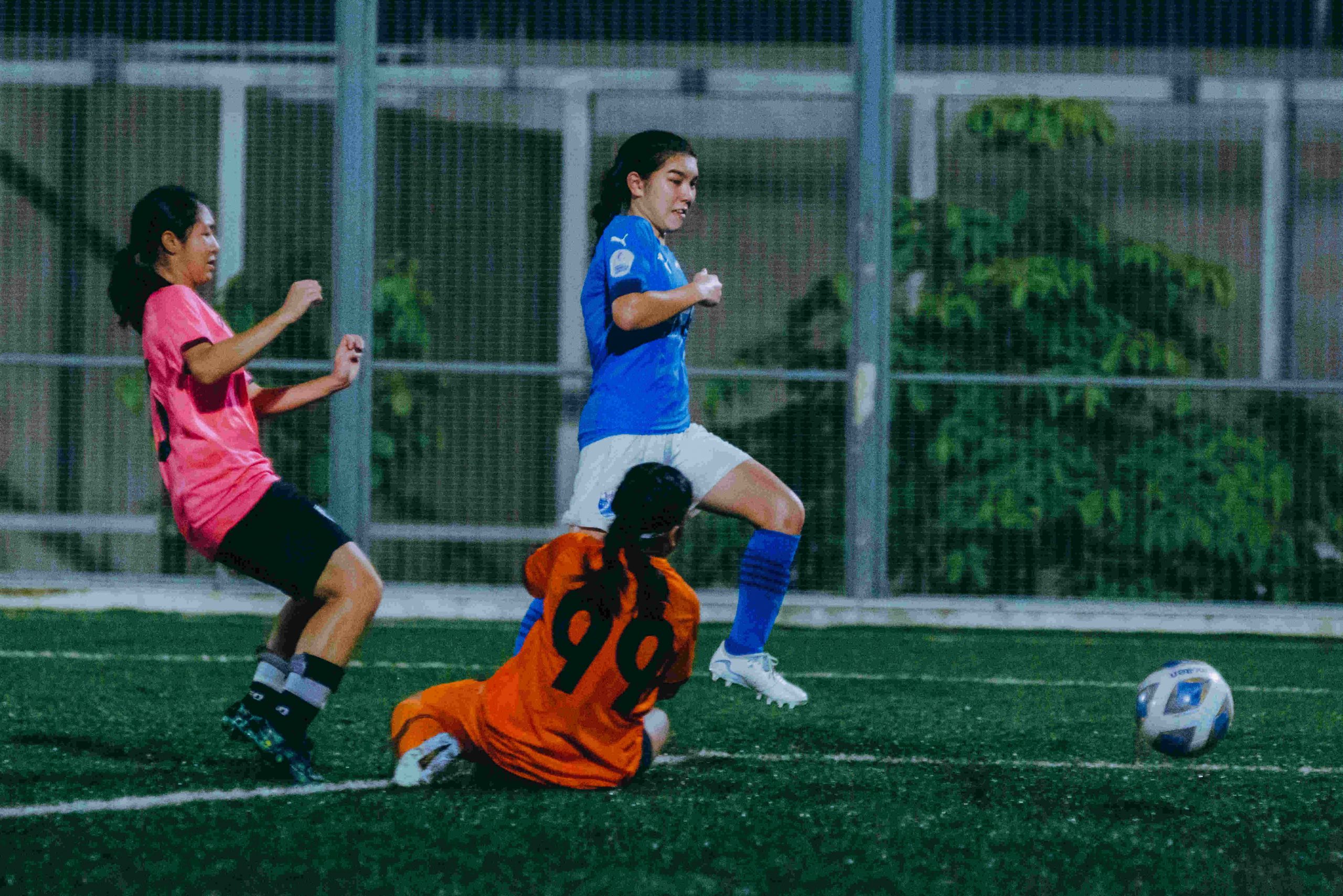 Paula Druschke then benefitted from Khairunnisa Khairol Anwar's 89th minute free-kick, cheekily lobbing home to round off an emphatic Sailors' victory. 
Head Coach Yeong Sheau Shyan was proud of how her charges battled against the odds to defeat a young and feisty Phranakorn outfit. 
"The first half, our performance was really quite poor – we were sloppy and not focused. I haven't seen the girls play so badly for a long time. Perhaps they were just tired from work and also the tournament schedule (playing three games in five days)," said the 44-year-old. 
"We did much better in the second half, showing good fitness and intensity. It was a good blend of experience and youth. The young players play with no fear and aren't scared of making mistakes, while the older ones play with more urgency – they can learn from each other that way. 
"And I have to praise Wati (Kusumawati). She has never played outfield in a match before, but she is willing to do it for the team and didn't look out of place at all."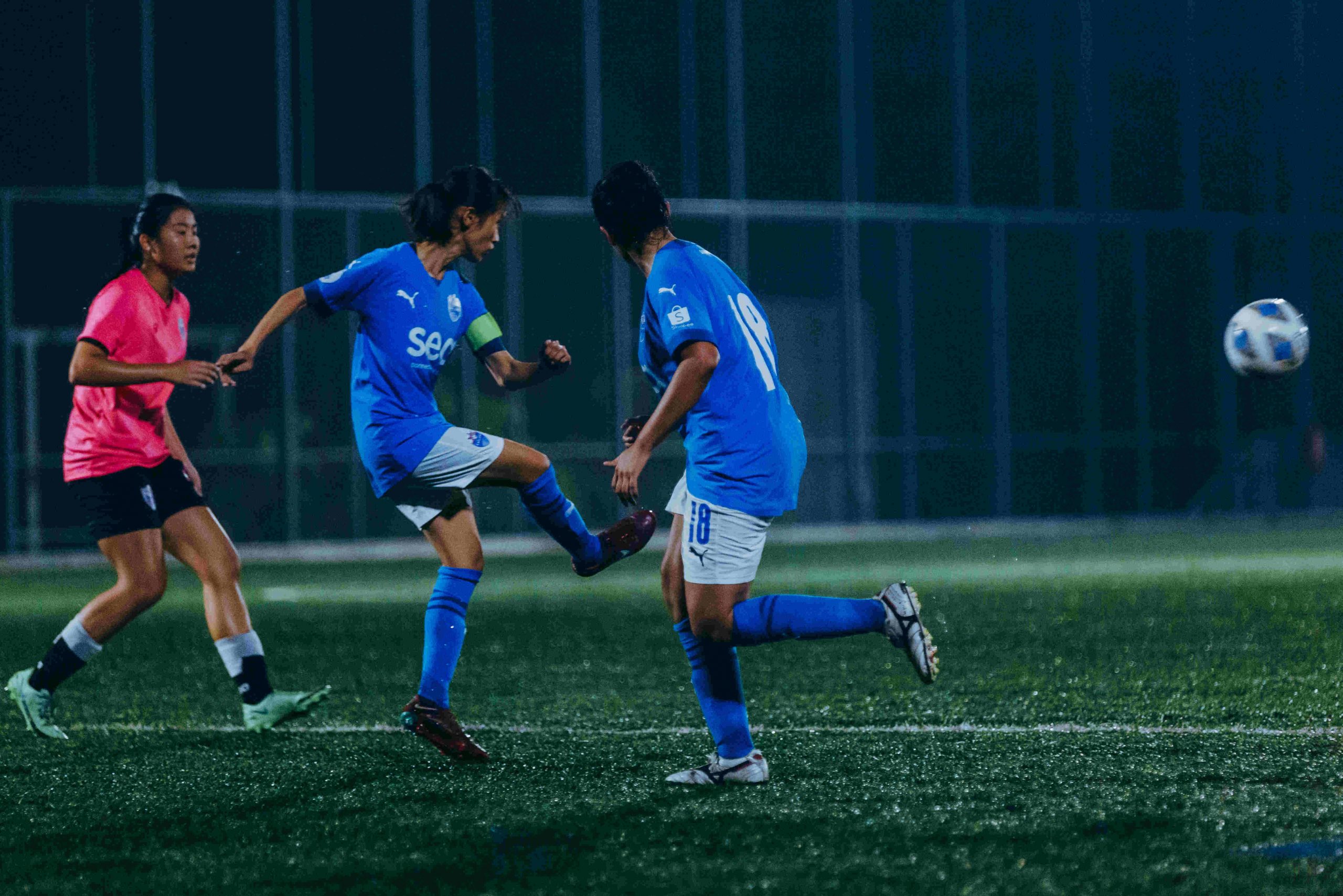 With two wins out of three, the Sailors Women finished a creditable second in the four-team WFC – just behind champions Kaya FC-Iloilo – as stand-in skipper Hui Xin reflected on what was a good tourney. 
"We didn't have the full squad due to various reasons, but the fact that we could still do well showed the depth and versatility of our players," said the 30-year-old. 
"It's great that our current squad players were able to guide and instruct the younger players on the pitch. Everyone here is mature enough to know that any instructions given are really for the team and for us to execute a good game plan.
"All in all, we did well to take the step up to go toe-to-toe with these teams (from the region) and that's something which we should always strive to achieve."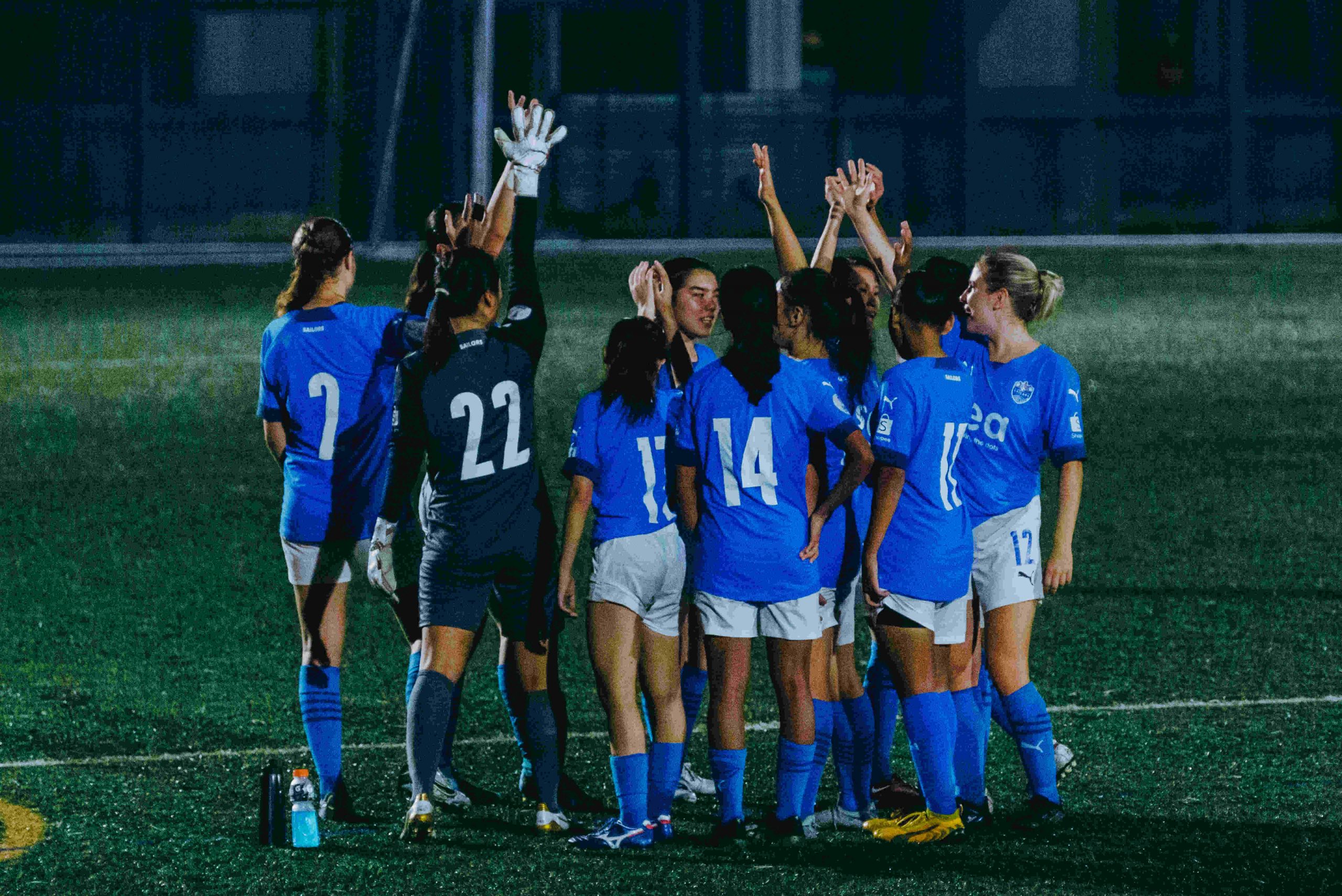 Sheau Shyan sang from the same hymn book as the Sailors Women now take a deserved break before preparing for the 2023 WPL campaign as defending champions. 
"It's a fun learning experience especially for the younger girls because the game play is quite different from what we've been experiencing in the league – it's cagier. When I wanted to sub players off, they would always say 'no, no, no! Coach, I still want to play!'. 
"That desire and hunger to improve and test themselves against the best is something that stands us in good stead for next year."
MORE FROM LION CITY SAILORS: