The Lion City Sailors Women's team followed up an encouraging display in the 3-1 defeat to Philippines Kaya FC-Iloilo two days ago with another impressive runout in the Women's Football Championship (WFC) 2022. They dispatched Indonesia's Indonesia's Persib Bandung Putri 3-1 at the Bedok Stadium on Wednesday (19 October) night for their first win at the tourney. 
The 2022 Deloitte Women's Premier League (WPL) champions took a deserved lead in the 29th minute through an emphatic 25-yard drive by Miray Altun, then had goalkeeper Beatrice Tan to thank for retaining that lead – she pulled off two stunning point-blank saves that gave the Sailors women a platform to build on the 1-0 advantage.
German winger Paula Druschke curled home a stunning free kick on the stroke of half time to double their lead, before Windi Nopianti Putri slalomed through to pull one back for the visitors four minutes into the second half. 
However, the victory was sealed in the 57th minute with forward Nur Izzati Rosni getting just ahead of Persib goalkeeper Neni Apriyanti to net the Sailors' third and final goal of the night.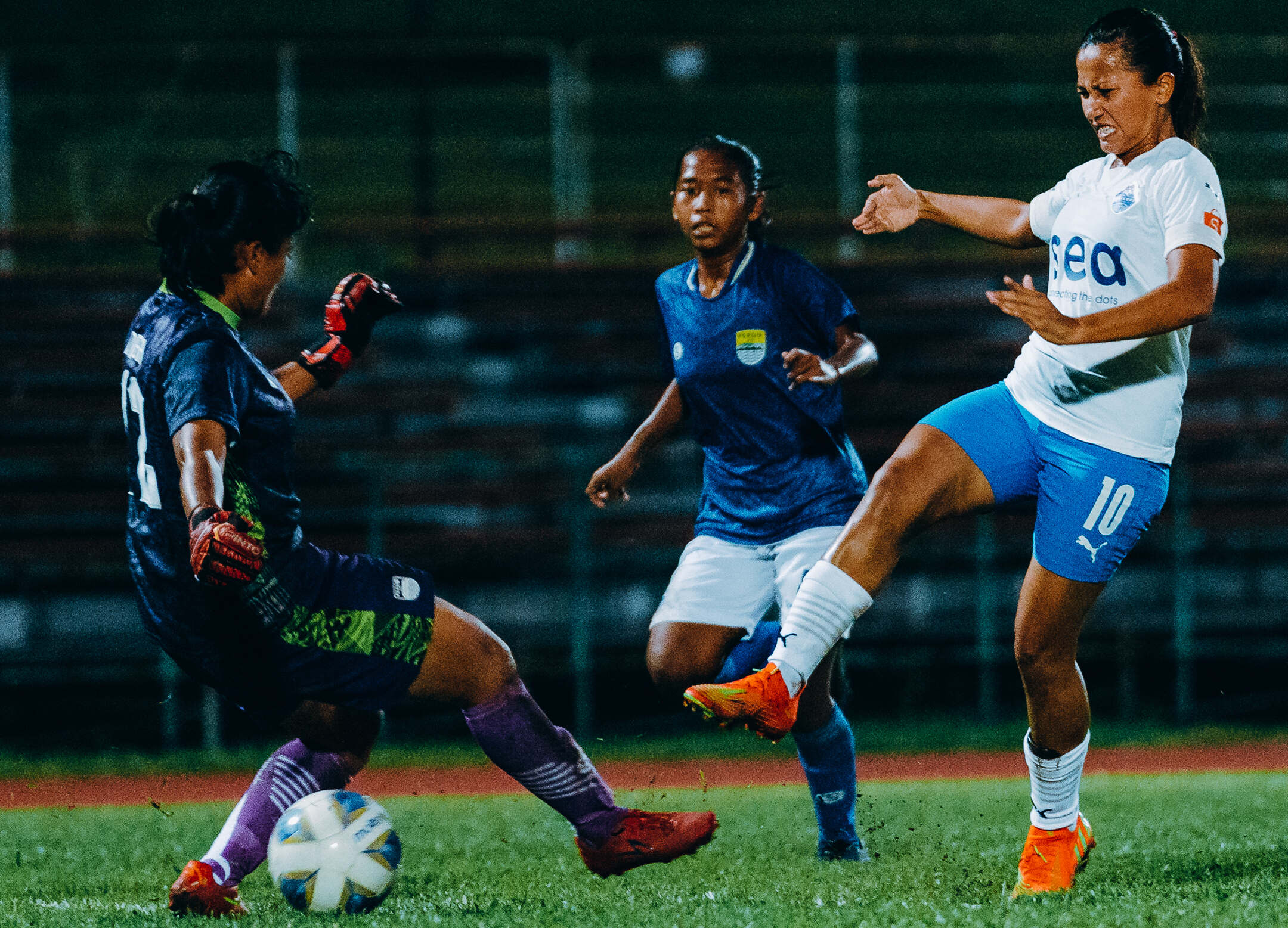 There were positives all across the pitch, including 15-year-old Ardhra Arul Ganeswaren who continued to give a good account of herself – doing well on the Sailors' left flank after coming on as a second-half substitute for captain Ernie Sulastri. 
Head Coach Yeong Sheau Shyan was proud of how her charges overcame adversity to defeat the reigning Liga 1 Putri champions. 
"We came into the game today with a difficult situation. We had some injuries and some players weren't feeling too well, but they still got through the entire game. That's a testament to how tough these girls are and I know I can depend on them," said the 44-year-old. 
"It's difficult for our players in this tournament because most of them are working or still in school while the visiting teams get to rest during the day. You would notice the first 10 minutes, they found it hard to get into the rhythm. 
"But they managed to create some good chances and played some good passing football – that's what was pleasing to me and we can definitely improve even further."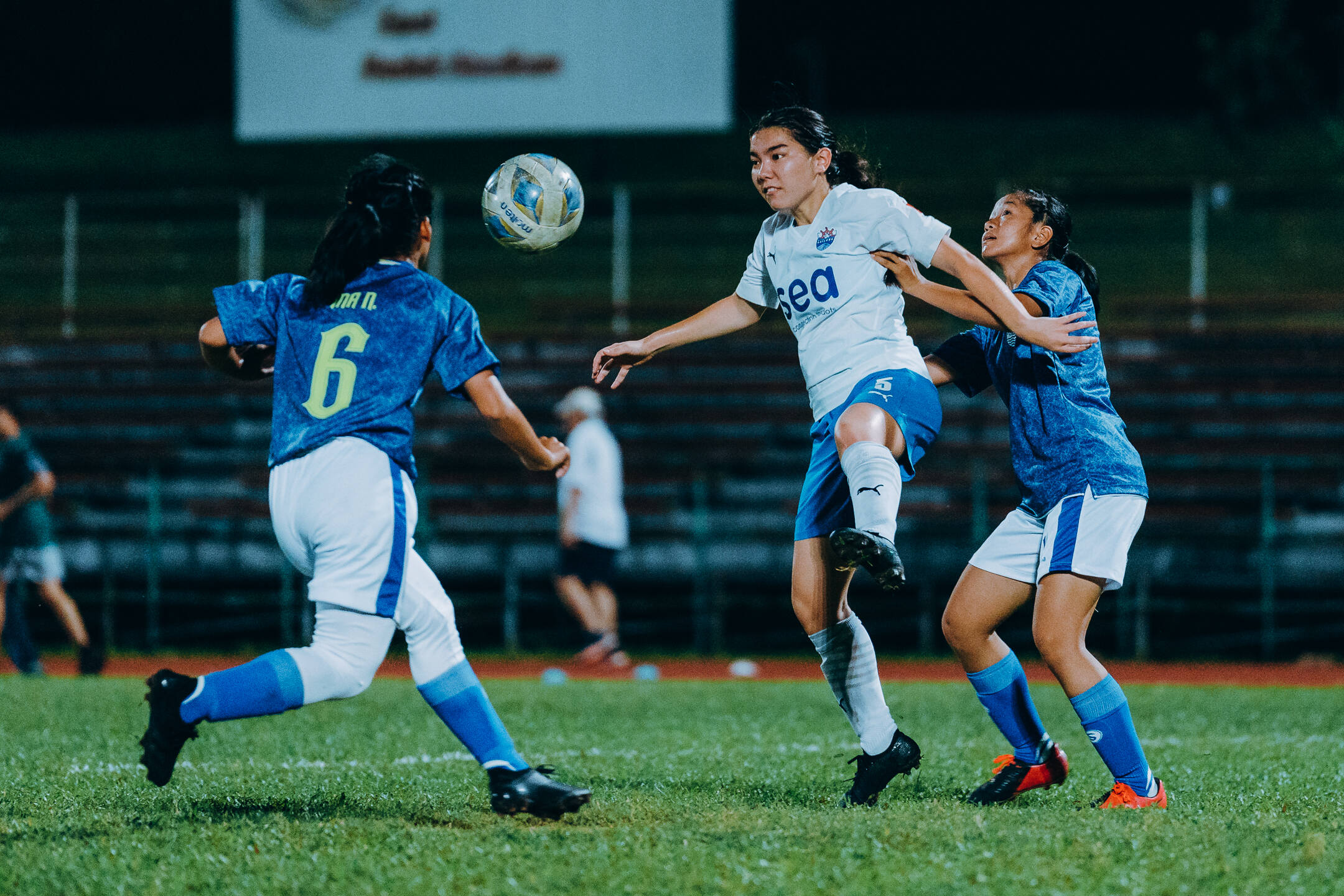 Goalscorer Miray is relishing the opportunity to play against higher-level opponents and seeing hard work on the training ground pay off. 
"It's definitely a huge test so far playing against these teams, and I knew before this tournament that I didn't want to miss this experience. Everyone in the team has been giving their 100 percent commitment to take this step up and the same goes for me," said the 17-year-old. 
"The feeling of scoring was really great. I've been trying that – getting the curl on the shot into the far post from a left-sided position – so I'm really glad I finally did it."
Now second in the four-team table behind Kaya who won both their games, the Sailors will look to end their WFC campaign on a high note when they entertain Thailand's Phranakorn FC at the German European School Singapore on Friday (21 October) night. 
MORE FROM LION CITY SAILORS: