With a swing of her left boot, midfielder Ho Hui Xin's long-range effort beat the Still Aerion goalkeeper and bulged the net in stunning fashion. 
It was her first goal for the Lion City Sailors Women and also capped off a comprehensive 4-0 victory to seal their first-ever Deloitte Women's Premier League (WPL) title on 10 September. 
"I honestly don't remember the last time I scored… All I know it was my first goal for the Sailors," the 30-year-old quipped.
"It was a good feeling when I struck the ball and saw it go in from the left. I was like 'I did it!' I remember the ball coming from Dorcas (Chu) who had done all the work, but I was glad to have scored in an important game like this."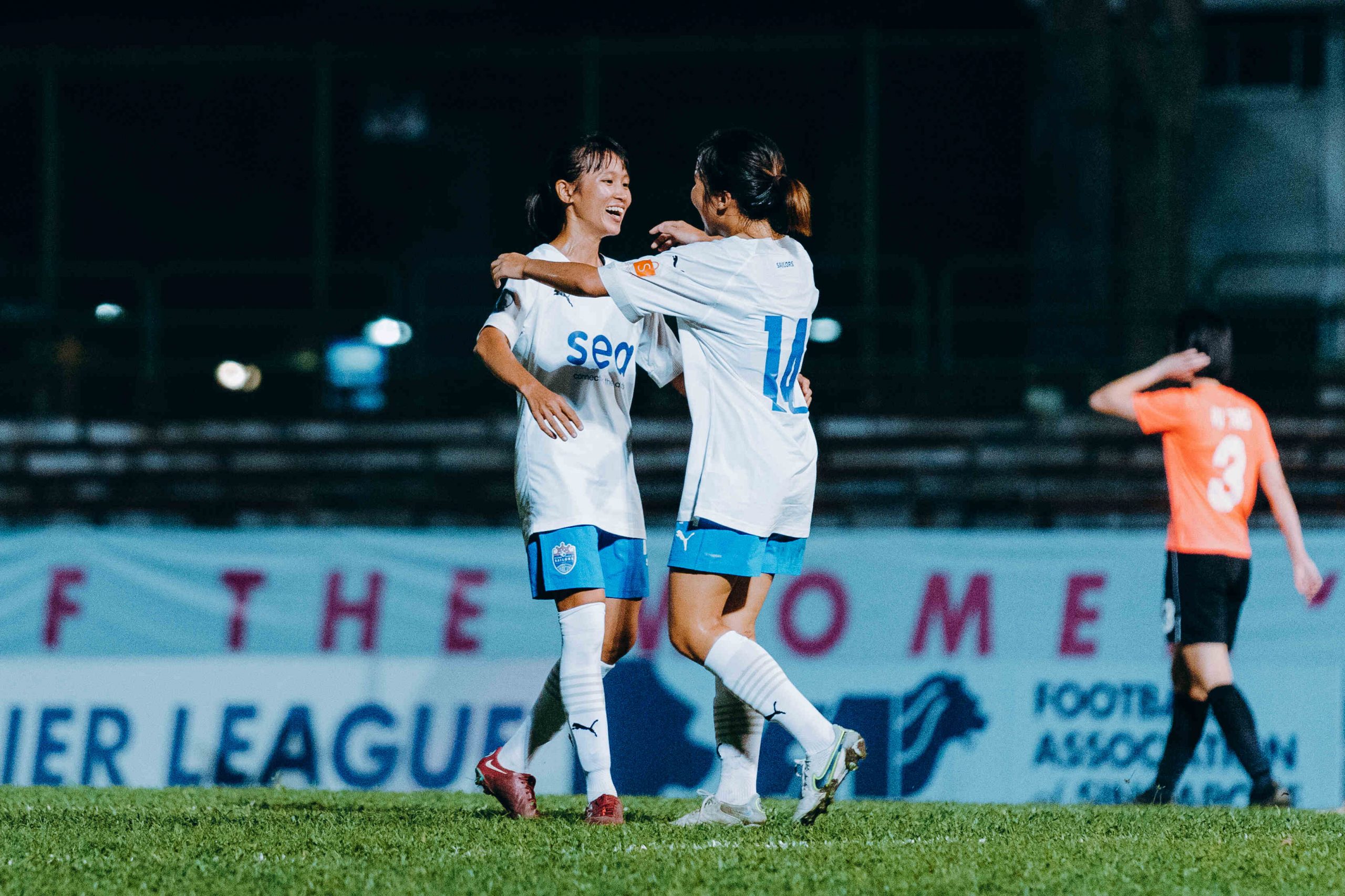 Next up for the Sailors, an encounter against Tiong Bahru in their penultimate WPL clash at Yishun Stadium on Saturday (25 September) evening. 
A Danelle Tan brace settled a tight contest in the reverse fixture in July and Hui Xin is wary of the threat Tiong Bahru – who are fourth in the seven-team WPL standings – may pose. 
"They are a relatively fit side who can give us a run for our money," said Hui Xin, who is a full-time physical education teacher. 
"They came at us in the first half when we last played and it took a while for us to break them down. Hopefully we can break them down and do better this time around.
"I know some of the longer-serving players there too, such as defenders Angie (Pang) and Deborah (Chin) during my time with Woodlands Wellington – the previous iteration of Tiong Bahru."
Hui Xin believes the Sailors can do more and fulfil the expectations set for them from the get-go. 
"We started the season with high expectations and knew that the pressure was going to be on us. On top of that, we want to play according to the style that (Head Coach) Yeong Sheau Shyan demands from the team," said the Singapore international. 
"While we have managed to do that, we have not done it very well. We have struggled against teams who sit back, as well as those who really come at us. We also need to learn how to make better use of the ball whenever we have possession."
Despite the fact the WPL crown has been secured, Hui Xin insists there is no room for complacency.
"We might have clinched the title but there are still two games to go and we want to finish the season strongly," she added.
"This is our first season and the feeling (of winning the title) hasn't really sunk in yet. I think the feeling will really sink in when we lift the trophy after our final game against Tanjong Pagar United."  
MORE FROM LION CITY SAILORS: