She had vowed to do all she can to help the Lion City Sailors Women's team in their quest for the Deloitte Women's Premier League (WPL) title this season, despite only being able to feature in a handful of games this season.
And last evening at the Yishun Stadium, Danelle Tan made good on that promise, scoring twice to lead the Sailors to a 2-1 victory over Tiong Bahru FC.
It was the second game in a row that Danelle had netted a brace, with the 17-year-old repeating her two-goal heroics from the previous week in the 4-0 win over Still Aerion FC.
This time, however, the sprightly forward's goals proved to be even more important. They ended up being the difference in what was a tightly-contested encounter.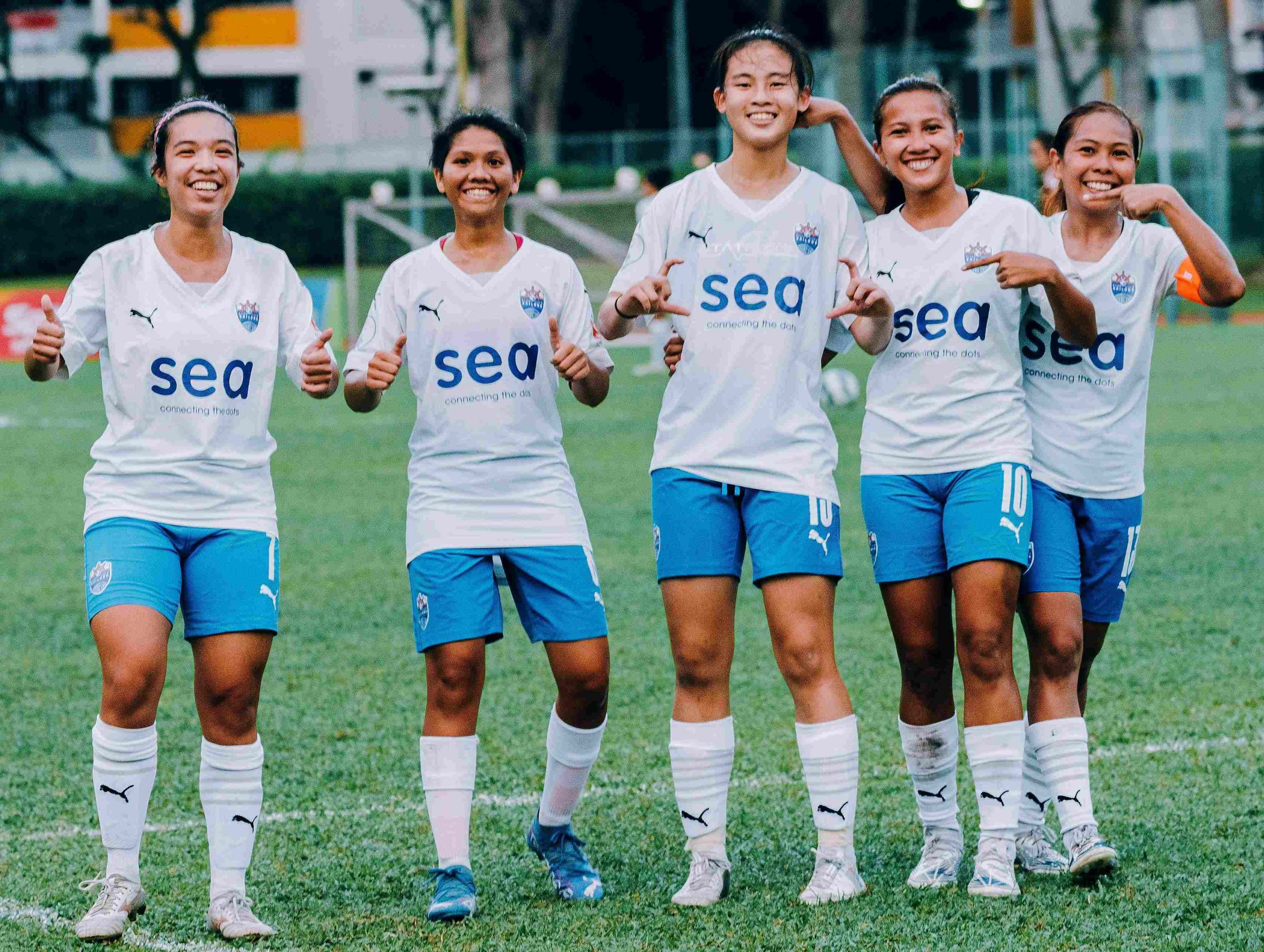 Reflecting on her match-winning display, Danelle said: "I'm obviously very happy to be able to score and help the team to a win! Tiong Bahru proved a strong side, and kept a very low and tight block in the first half, so we found it really hard to break through. 
"In the second half, I dropped into a deeper role. This gave me more space to create chances for my teammates and myself. It was a tough three points earned today, but it's nice that we're back at the top of the table."
The win ensured that the Sailors' perfect record this season was kept intact. Crucially, it also propelled them to the top of the WPL – level on 12 points with Tanjong Pagar United, but with a superior goal difference, and game in hand.
That it was Danelle who scored the goals to secure the victory and came as no surprise to head coach Yeong Sheau Shyan, who remains confident that Danelle has what it takes to become one of the best players that Singapore has ever produced.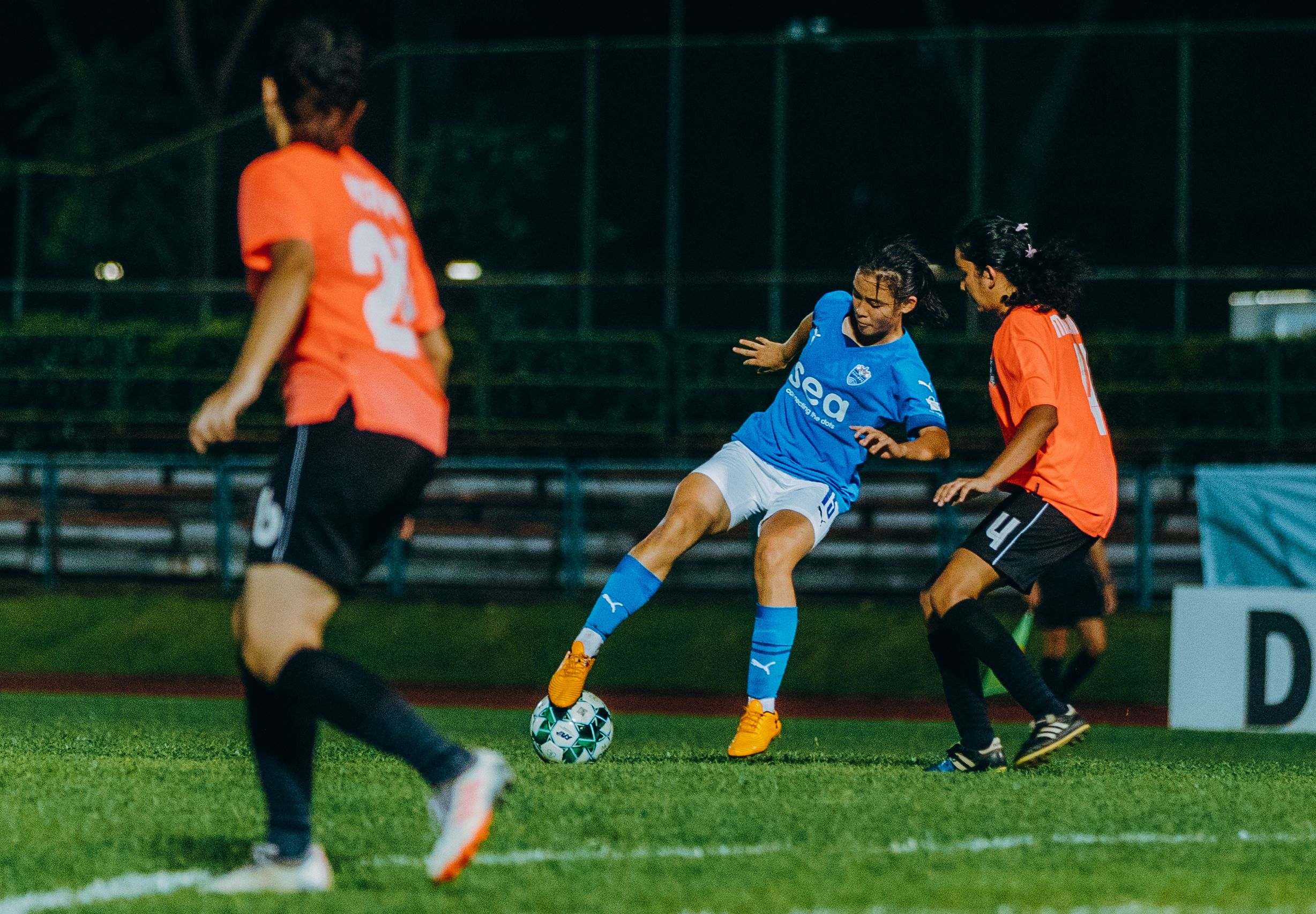 "She is not just talented. The amount of work she puts into improving herself is unmatched. In Singapore, very few others have the kind of support system she has, which allows her to train so wholeheartedly," said Sheau Shyan, pointing to the phenomenal family support Danelle has to pursue her football dreams.  
"We have other girls who are just as passionate and talented, but the problem is we don't have the infrastructure and support for them to help pursue their dreams.
"Danelle definitely has a lot of potential, and I'm excited to see how far she'll go internationally."
While the Sailors were able to get all three points this time around, Sheau Shyan knows that her side will have to quickly find a way to overcome teams that defend in low blocks if they are to continue their winning streak.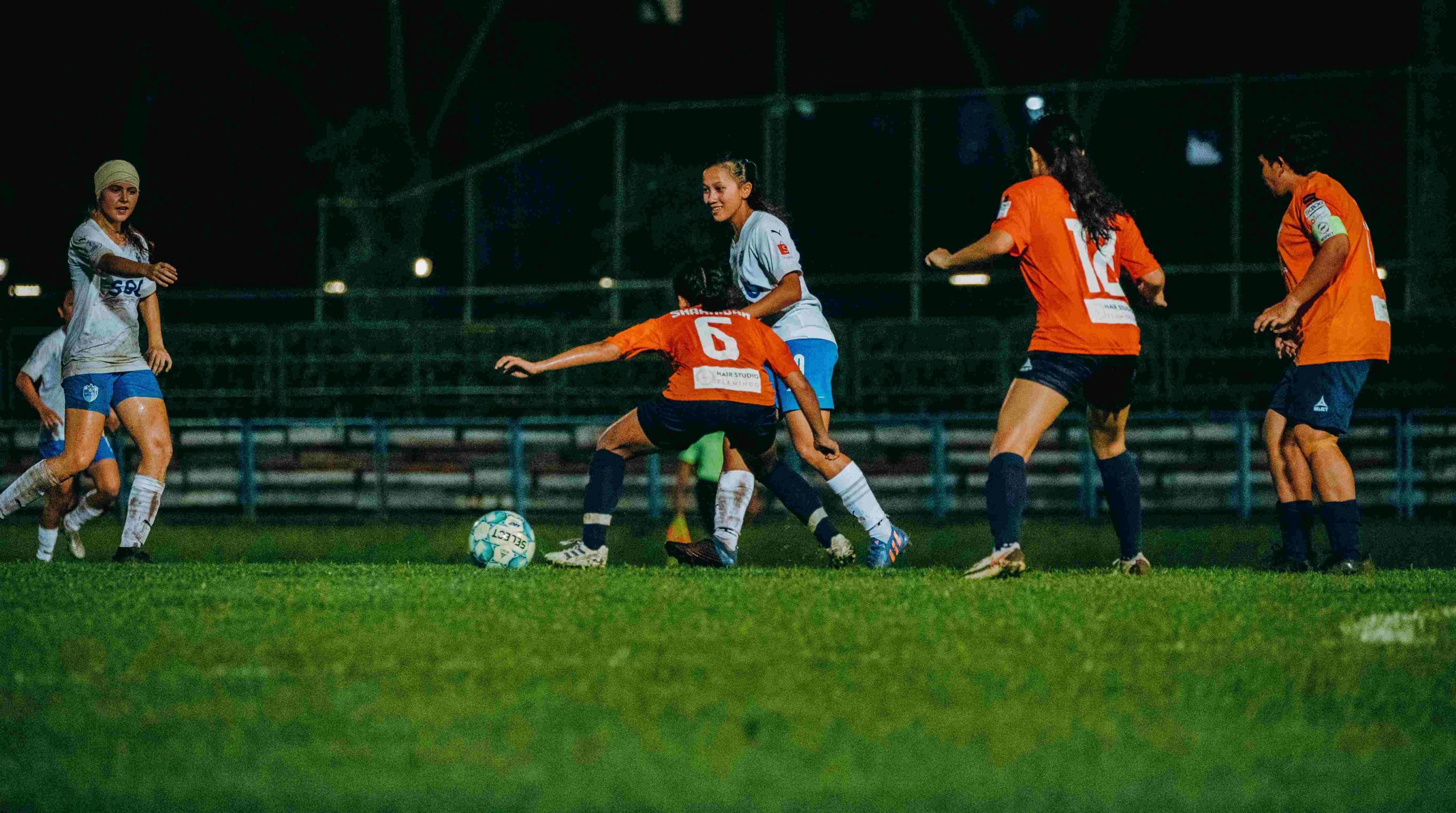 "We've expected this to be the case with most of our opponents, but we haven't had much time to work on it," said Sheau Shyan. "There are still many areas we need to improve on. Being patient in the build up, playing quick combinations, switching play – we don't have the tools to be efficient against compact blocks yet."
Sheau Shyan, however, credited her players for their unwavering persistence in trying to break down the resolute Tiong Bahru defence.
"We don't have a huge squad, but we have the quality and fitness needed to keep playing the match at a high intensity. Just as it was difficult for us to break through, it was equally hard for our opponents to maintain the block for long periods. We kept poking at them until they were worn down in the second half," Sheau Shyan mused. 
"We don't intentionally try to leave it to the second half (to score)…that's just how long we needed to physically break them down today."
MORE FROM LION CITY SAILORS: