After a resilient showing in which they scored late to down title rivals Hougang United 1-0 in the Deloitte Women's Premier League (WPL) on Sunday (30 July), the Lion City Sailors Women's Team will be looking to finish Round 1 of the league strongly when they face Tiong Bahru FC on Saturday (5 August).
The Sailors Women are perched atop the pinnacle of the 10-team WPL table with 22 points from eight games, while Tiong Bahru occupy 9th position – second-from-bottom – with just three points to their name.
Sailors Head Coach Sheau Shyan revealed that there will be a somewhat different look to her lineup this weekend, but not because the Sailors are taking Tiong Bahru lightly.
"Our youth players, such as Cara Chang, Madelin Lock, Josephine Ang and Tia Foong will get to play more this Saturday. I want to help them get game time to progress and give these girls greater exposure," said the 45-year-old.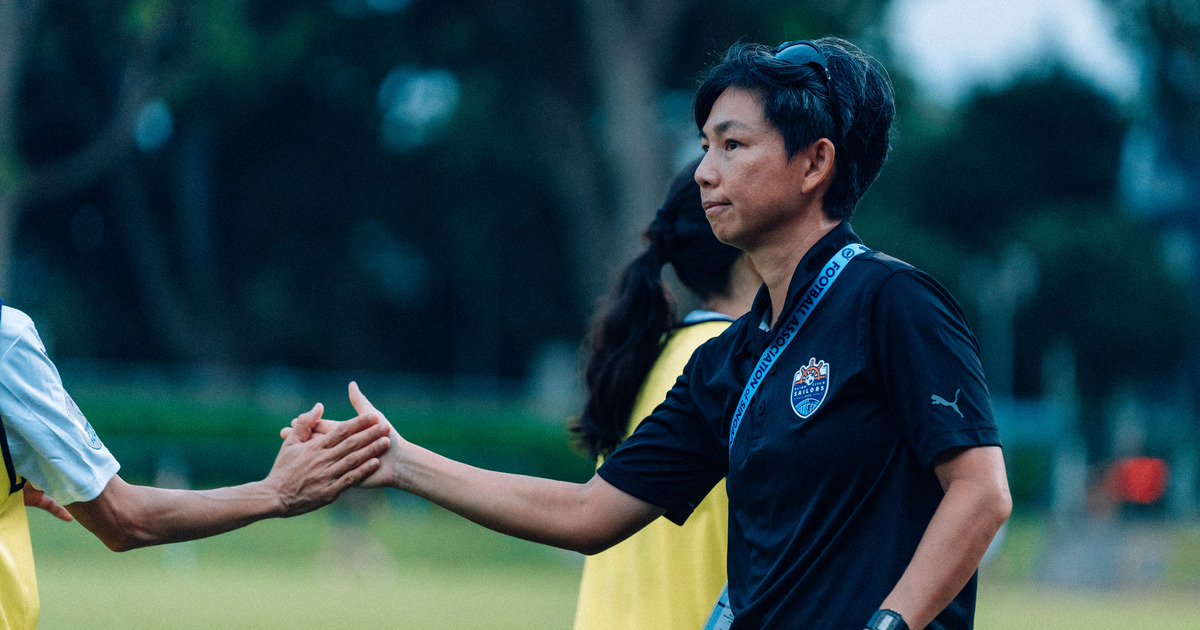 "We are not complacent against Tiong Bahru at all, instead, we are just confident that our younger players can deliver the same results."
There were also some external factors that nudged Sheau Shyan in this direction. 
The Sailors are bidding farewell to three Under-16 players – Chloe Koh, Ardhra Arul Ganeswaran and Natasha Naszri – who have been granted prestigious overseas scholarships through the Unleash The Roar! (UTR) national project. 
This will be Chloe's and Ardhra's last game with the team as they will leave Singapore next week to spend the next three years at IMG Academy's programme in Florida, USA, while Natasha will be leaving in September to be enrolled in ESC LaLiga Academy in Madrid, Spain. 
The Sailors have already bid adieu to Paula Druschke and Madison Telmer – key players in the 2022 WPL campaign that saw the women win the title as Invincibles – who left Singapore to further their educational aspirations, while they also lost key centre-back Fatin Aqillah for the rest of the season due to an anterior cruciate ligament (ACL) injury.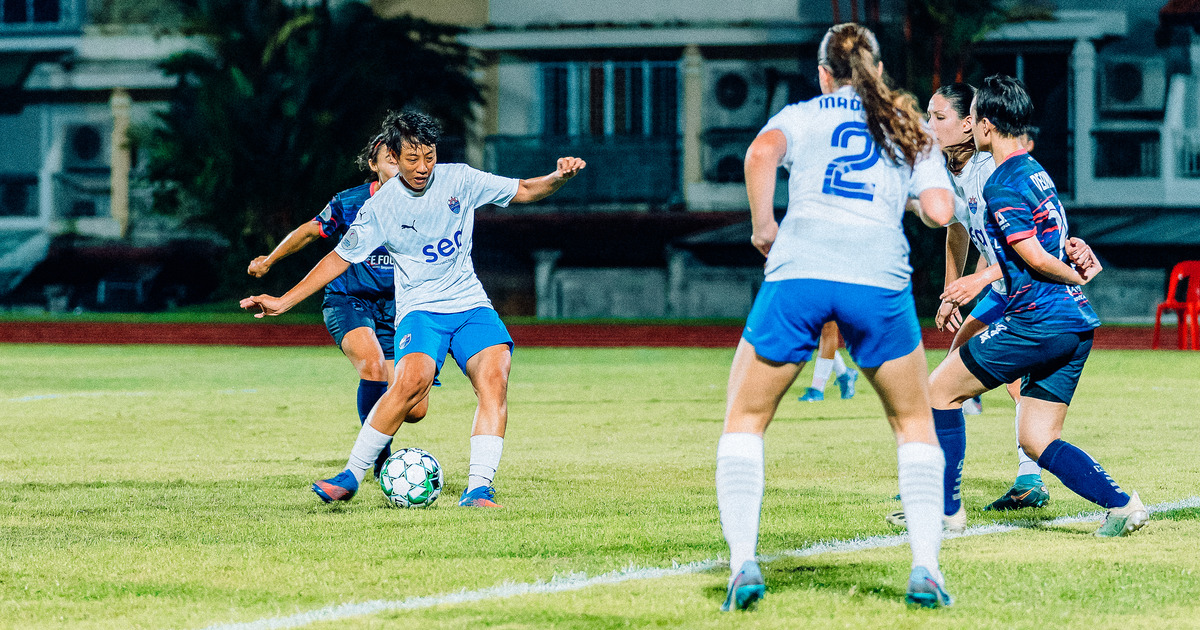 "In this game, I'd like to see how it would be without some of our crucial players and whether we can continue playing in the style that we want, but with a new set of young players coming in," said Sheau Shyan. 
"It does not matter if we are playing a stronger team or a weaker team, we will always try to impose our style of play on the game. Building an effective recognisable style of football remains important for us, and we will continue to do this even as we look to get results." 
Sailors' leading goal scorer, Nur Izzati Rosni, shared similar views.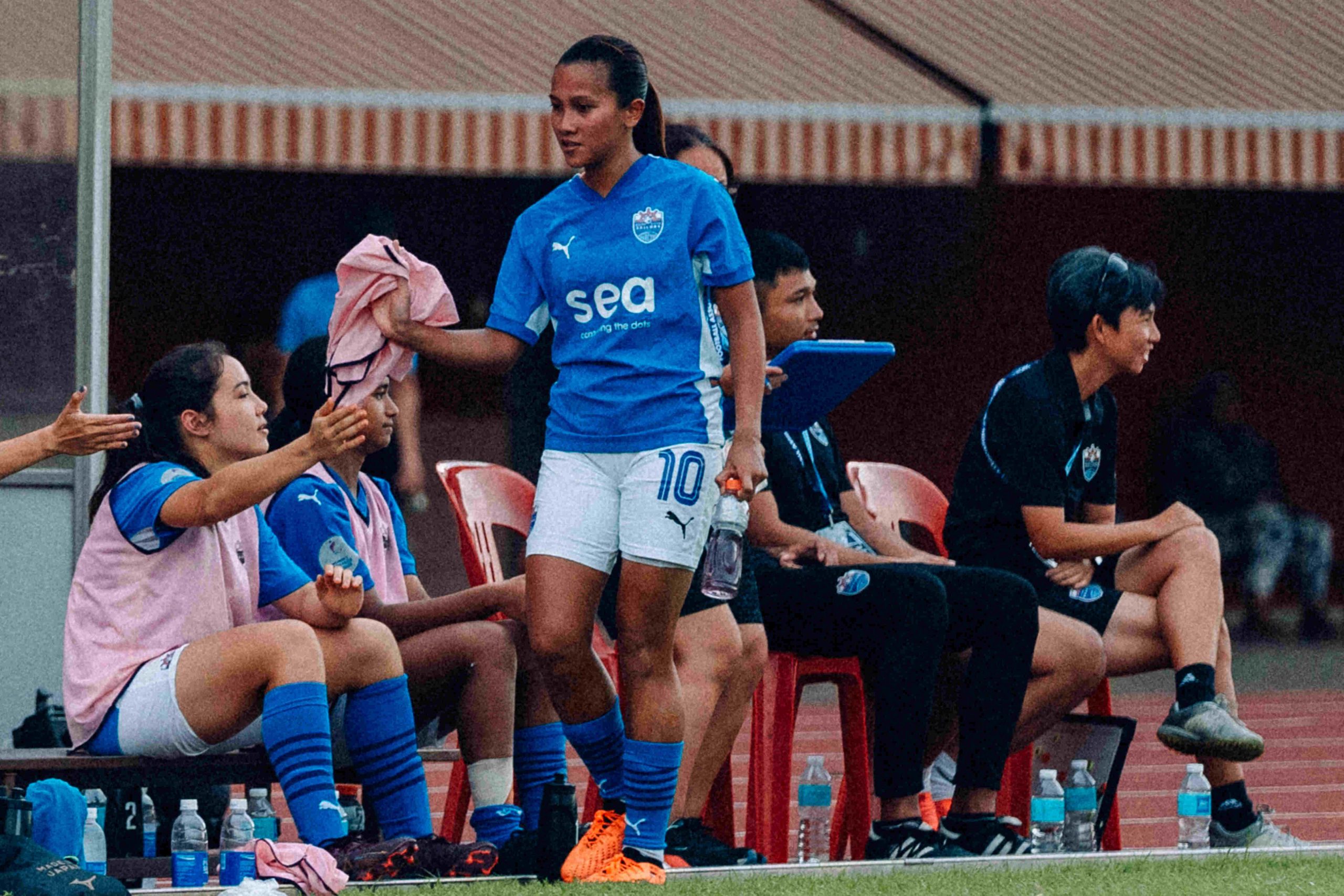 "We have several younger players coming up into the squad now, and I will try my best to guide them to play our style of football – in fact this is the mindset that us senior players have adopted because we will all have to do our part," said the 24-year-old, who is also the WPL's joint-second top scorer with six goals.  
"We need to use these games to showcase what we have worked on on the training ground, and to continue to improve on our style of football in each game, we must be focused every time we step out onto the pitch.
"At the end of the day, we want to put on good performances for our fans who always come to the stadiums to support us, and become champions of the WPL again."
MORE FROM LION CITY SAILORS: