Two minutes. That was all it took for Danelle Tan to make a significant mark for the Lion City Sailors Women in her long-awaited debut for the team.
Having come on at half-time for the Sailors in last Saturday's (16 July) Deloitte Women's Premier League (WPL) clash against Still Aerion FC, Danelle wasted no time in announcing herself in the best possible way – with a well taken goal in the 47th minute. She went on to double her tally 14 minutes later to seal a 4-0 win for her team.
Danelle's opening goal came at a crucial time for the Sailors, who, despite holding a 1-0 lead then, had struggled against a stubborn Aerion side in the first-half. The 17-year-old's strike was later highlighted by head coach Yeong Sheau Shyan as the catalyst for a much-improved Sailors performance in the second-half.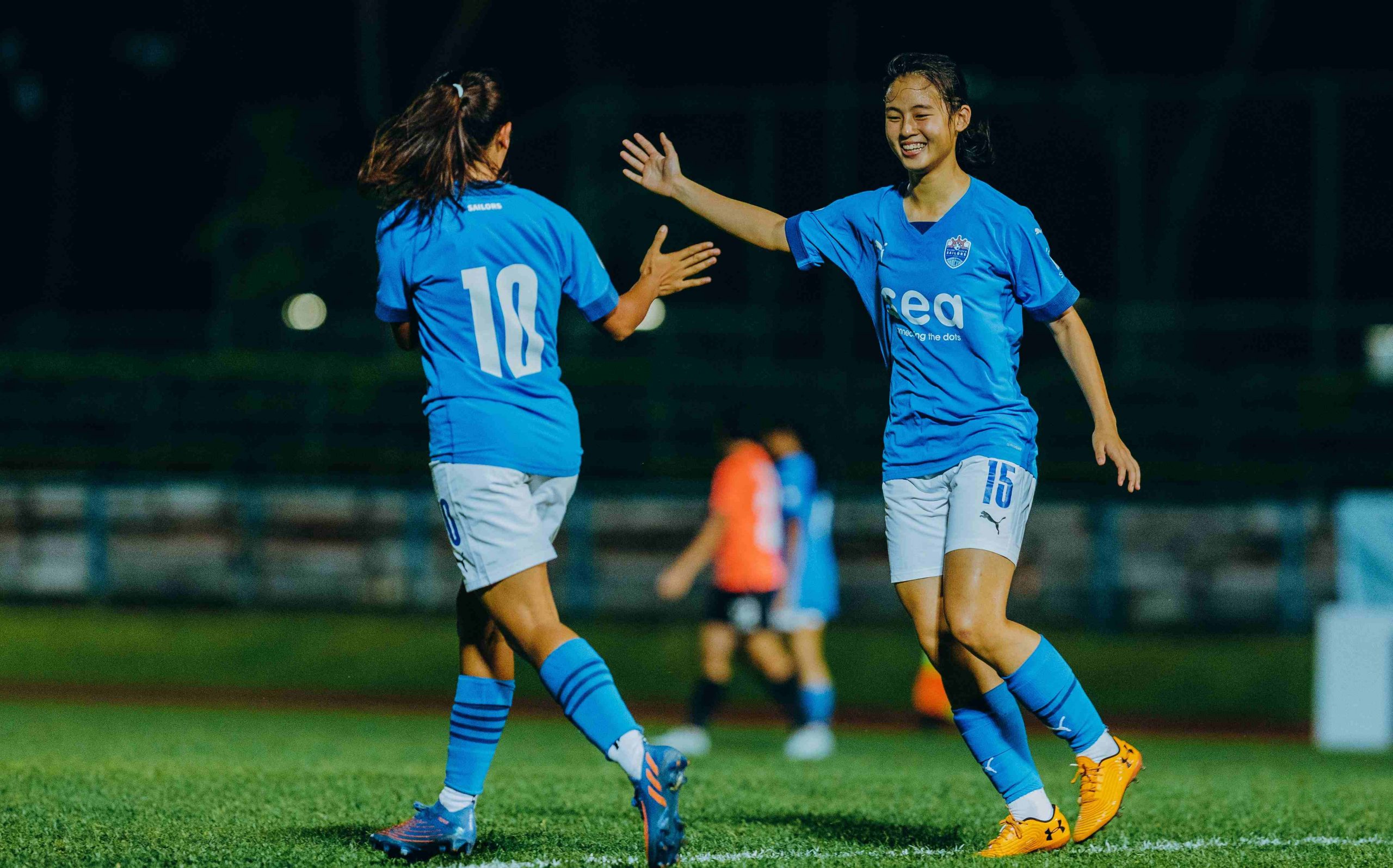 And Danelle, who missed the Sailors' first two WPL games as she was in the United Kingdom (UK) for her studies, was pleased with the positive impact she had on the team.
"It was really nice to be able to get on the scoresheet and help the team to a win, especially on your debut. Scoring within two minutes of coming on is always a great way to announce that I'm back!" she exclaimed.
However, fans hoping to see more of Danelle in action will have limited opportunities to do so, as the Singapore international will be returning to the UK early next month.
This means that she will likely only be able to feature for the Sailors another two more times, at most.
Nonetheless, Danelle is determined to make the most of her short spell with the team.
"I know I won't be playing many games because I'll be heading back to the UK soon, so it's more of me just trying to help the team in any way I can," mused Danelle. "Hopefully, I'll be able to add a few more goals to my Sailors tally in the next few games."
While she might not be able to see out the entire season with the Sailors – who are currently second in the WPL with three wins out of three – Danelle is confident that the team has what it takes to achieve their target of becoming league champions.
Indeed, the forward even believes the Sailors should aim to finish the season with a perfect record.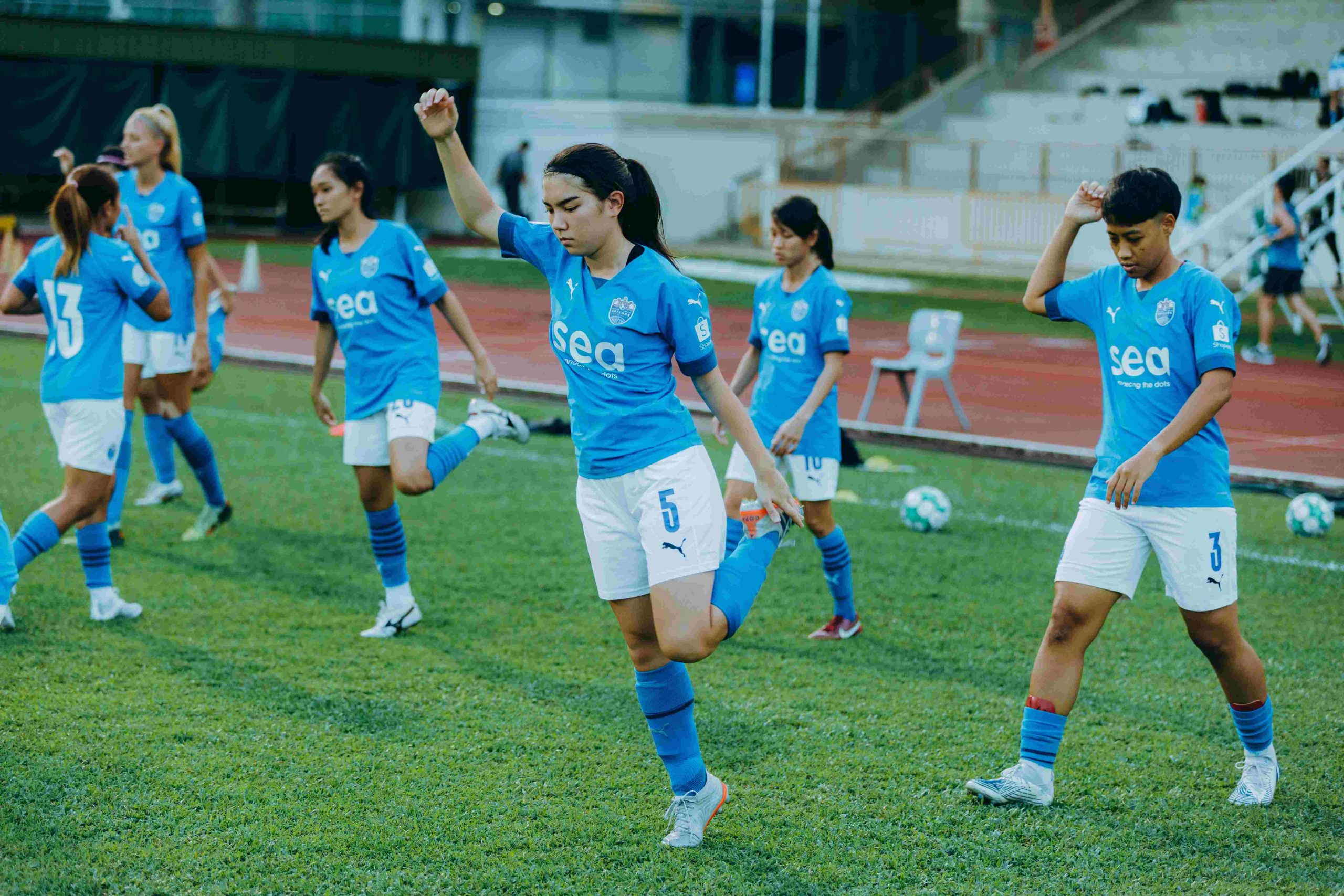 "With the personnel we have in the team, we are very rightly gunning to be champions," Danelle declared. "I think in the past few games, we have set the standard and dominated. There are definitely areas we can improve on, but I think the team has come out with very strong performances so far.
"We should definitely set a high bar for ourselves. This Sailors team is filled with quality and we will strive towards keeping our perfect record for the entire season."
That perfect record, however, could come under serious threat when the Sailors take on Tiong Bahru on Saturday (23 July) evening at the Yishun Stadium.
Tiong Bahru are currently hot on the heels of the Sailors, third in the WPL, having won twice, drawn once, and lost once so far.
And Danelle is well aware that the Sailors will have to prepare themselves for yet another tough encounter, as she said: "Tiong Bahru will be a challenging side. Winette Lim, whom I used to play with at Home United, has a powerful left foot and could prove a threat. 
"However, I think we are well equipped to deal with anything they throw at us. We will try to play beautiful football and be clinical in front of goal. As always, we will aim to get the three points, and I believe that we are definitely capable of doing so."
MORE FROM LION CITY SAILORS: