He is under no illusions about the task that lies ahead in the 2023 Singapore Premier League (SPL) season, but newly-minted Lion City Sailors Head Coach, Risto Vidaković, is confident that his charges will be well-equipped by the time the first ball is kicked – especially when working off the platform the Lion City Sailors Training Centre provides. 
Risto and his Sailors' Class of 2023 assembled at Mattar Road for the first time on Friday (6 January), with the players undergoing a medical screening by Cove Orthopaedic Clinic, before the start of pre-season training proper. 
Club Chairman Forrest Li welcomed the team – including staff and Sailors' Technical Director Luka Lalić – as the team took their first steps towards the 2023 season.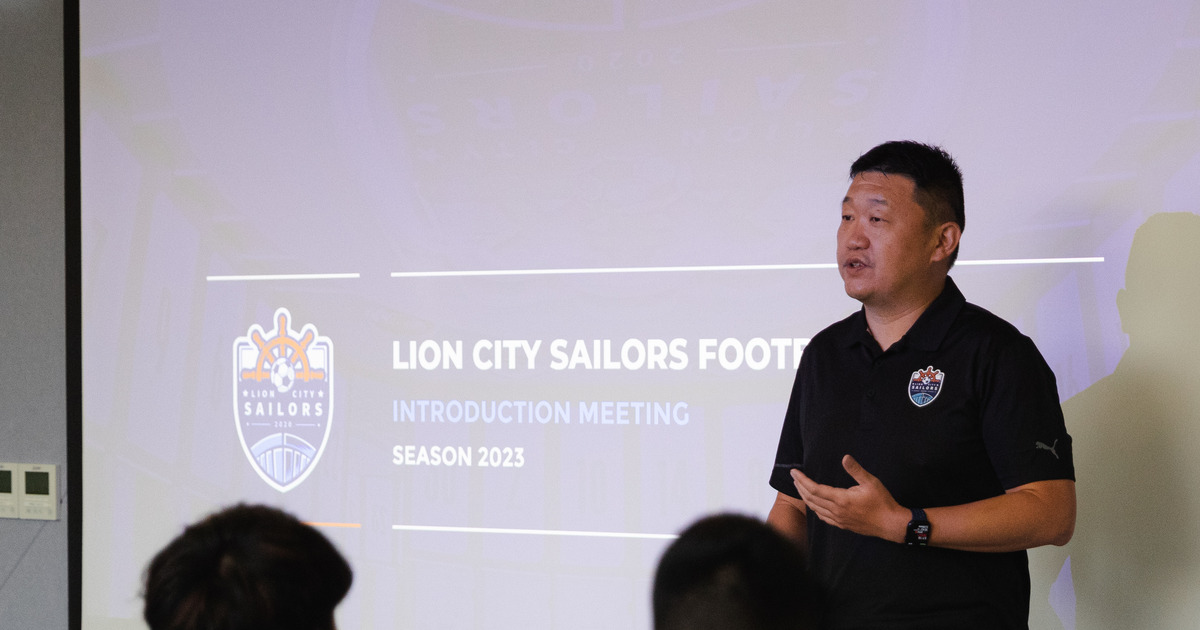 "I'm looking forward to being part of this ambitious project, to build something new and important for the club, but it's not going to be easy because we have many new components," said the 54-year-old Serb. 
"We'll have to put in the pieces together and involve everyone to push for the club's ambitions together. Having good facilities and a conducive environment is very important, because this Training Centre is the base and starting point of everything. 
"We have everything here at Mattar, and I'm confident that the players will feel that this is their home and be motivated to come in for work every day – it's a fantastic platform. " 
Risto's approach to pre-season training – a bright optimism underlined by a healthy dose of reality –  is shared by Luka, who helmed the Sailors first team as its Interim Head Coach from August 2022 to the end of the domestic football season. 
"There have been several changes at the club, but there is also a lot of positivity. New people bring a different level of energy and there's clearly a new optimism and energy here. What we have to do is move forward with this optimistic energy," said Luka, who was acutely aware that this renewed vigour has already been helpful.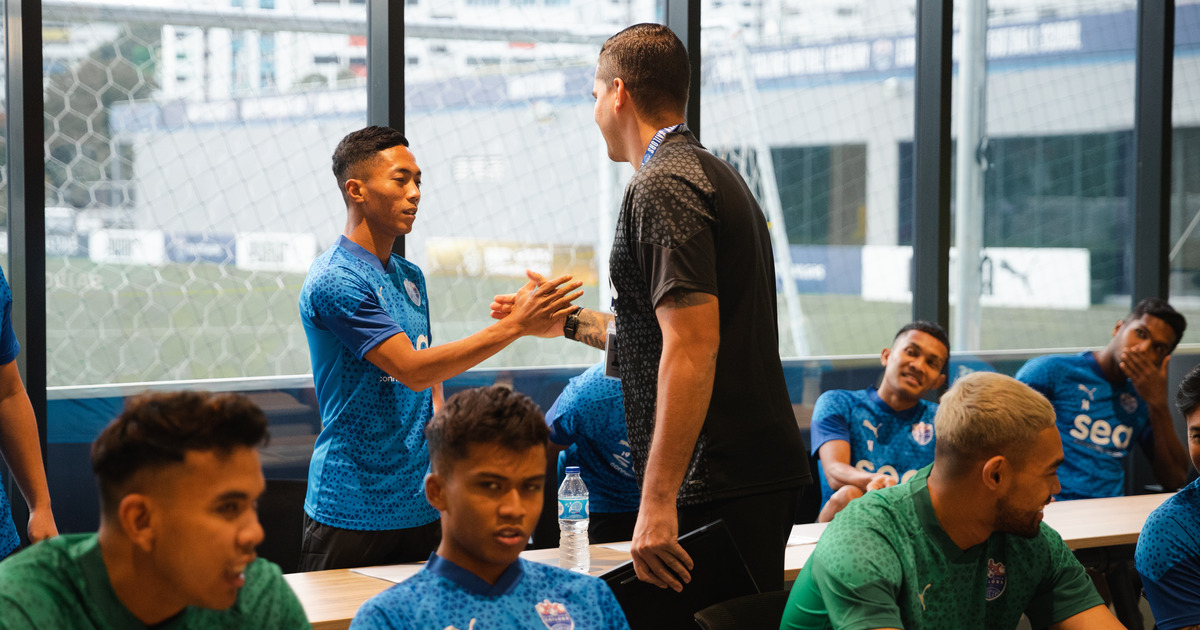 "A club like the Sailors is expected to win titles, but in 2022 we didn't, and I have to take a lot of the responsibility for what happened over the last four months. 
"This season, we have to collectively step up as a team and turn the page. We're changing how we're approaching training sessions and matches – we want to fully utilise the facility on what we can do with the team, and we'll also have more individualised programs to help the players to perform to their maximum potential," added the 35-year-old.
Hariss Harun and his teammates will undergo focused individualised training programmes – that include technical sessions, strength and conditioning and even injury prevention and recovery – based on the needs of each player, this over and above tactical sessions with the team. 
"I know the high expectations here, but we have a good team with many good people so with proper work, we can reach our goals," said Risto, who is setting his Sailors out to dominate games with possession-based attacking football. 
"The key is that in every moment we know what we're doing, everyone has to know what they're representing. Players have to know that they're in a special club and it's not easy to play for the biggest club in the country because opposing teams will be very motivated to play against us. 
"In every game we must give 100 percent – there is no other way."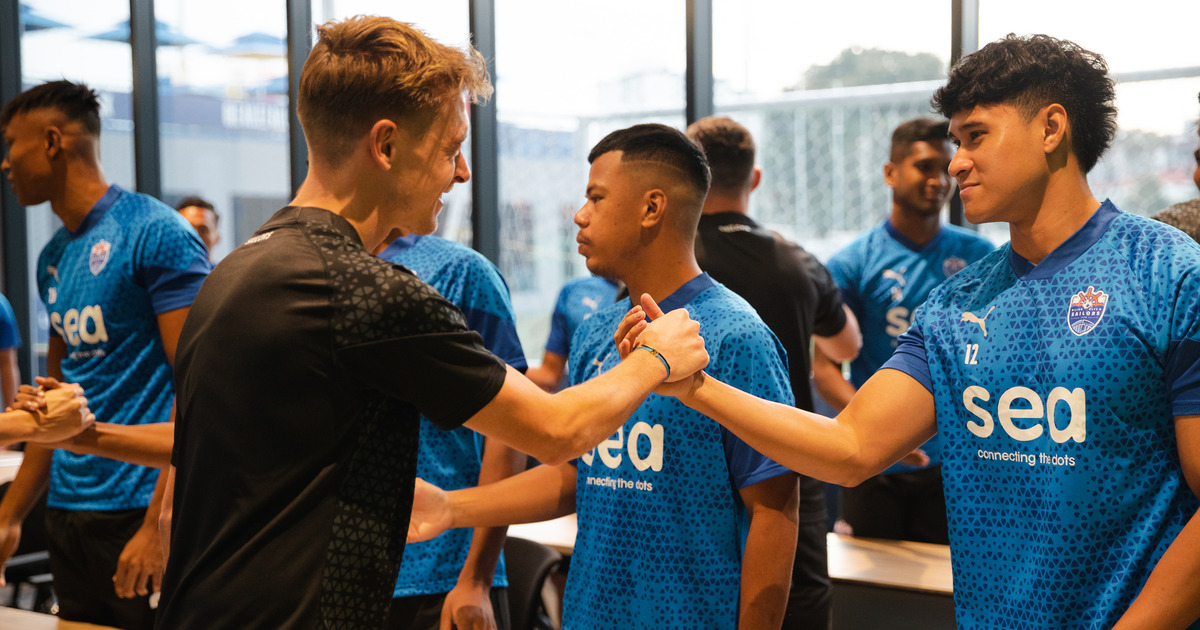 Risto's call for commitment and motivation will be helped by the infusion of youth into the Sailors' first team. 
Said Luka: "Most of our new signings are younger players, and this is because it's important that a generational shift starts, not just for the club, but also for the bigger picture of football development in Singapore. 
"We have recruited players who have demonstrated the most potential, and this is supported by the fact that we will have players from the first batch of our Early Enlistment Program (for National Service (NS)) starting to join the squad." 
Sailors fans have already got an early indication of the potential coming through the club's Academy, with two youngsters – 17-year-old midfielders, Yasir Nizamudin and Danie Hafiy – providing an assist each when the Sailors fell 7-2 to German giants Borussia Dortmund at the Jalan Besar Stadium in November.
"We'll have to see how these players can fit into the team and hopefully we can see some of these Under-21s making their senior debuts this year," added an optimistic Luka.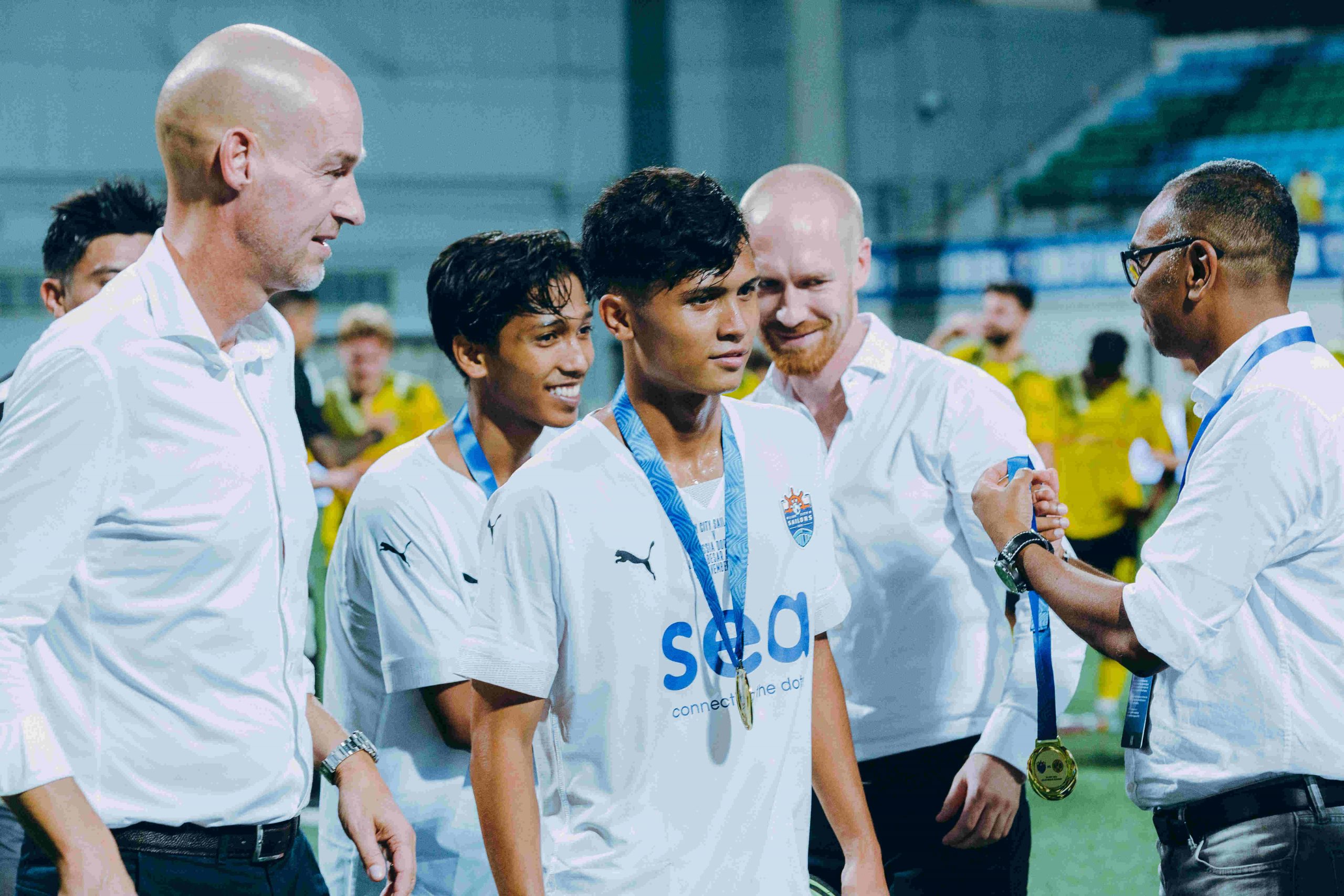 With all the pieces in place, a buoyant Risto called for all at the club to put in the hard work as they prepare to put on a show for the Sailors' faithful.
He said: "All projects have ups and downs, and we have to be able to stop and learn to change things along the way. There will be several lessons on the journey and we're going to work very hard to reach our goals, but we also need patience.
"If we can play the way we want to play, implement the game model that we envision, I will consider it to be a success – but that's still only a part of what we want to do for this ambitious project."
MORE FROM LION CITY SAILORS: