After an enthralling 1-1 draw with Hougang United that saw them extend their lead at the top of the Singapore Premier League (SPL) standings to seven points, the Lion City Sailors face Geylang International next in a tough away game at Our Tampines Hub (OTH) on Saturday (16 July) evening. 
The Eagles have been in imperious form of late, winning their last three matches without conceding a single goal to lift themselves out of the bottom two. 
Noor Ali's side posed some serious questions to the Sailors this season, and are one of only two teams – along with Albirex Niigata (S) – to claim a win over the defending champions. Geylang ran out 1-0 winners at OTH earlier this year in March and were perhaps unlucky not to claim a point in a 1-0 defeat at Jalan Besar two months later.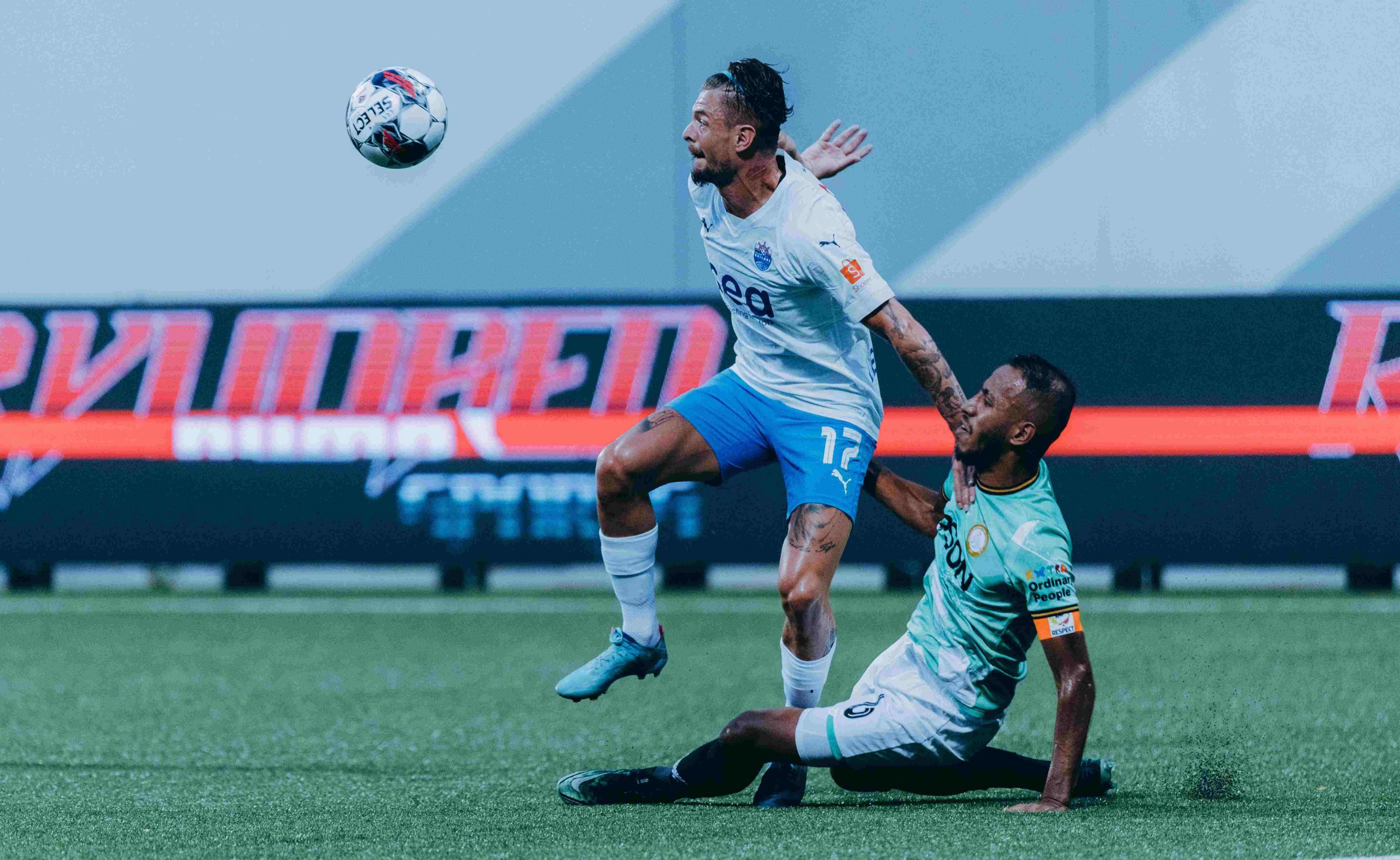 Acutely aware of the challenge ahead, Sailors winger Haiqal Pashia stressed the importance of imposing themselves and the club's philosophy from the get-go. 
"Geylang has been in fantastic form and everyone can see that. But I guess it's time for us to break that run of theirs. It's not easy playing them at their home ground and they'll try to limit the space in our attacking third, so we'll need to capitalise on our chances and score early to get the three points," said the 23-year-old. 
Making a great impact off the bench to set up Song Ui-young's equaliser against the Cheetahs gave Pashia much satisfaction on a personal level, despite the fact that the result did not. 
"It felt great to make an assist just four minutes after coming on and that's what I always aim for – to make a tangible impact whenever I'm on the field. But we're a team that wants to win every game, so in that sense we are not happy with the result," he said.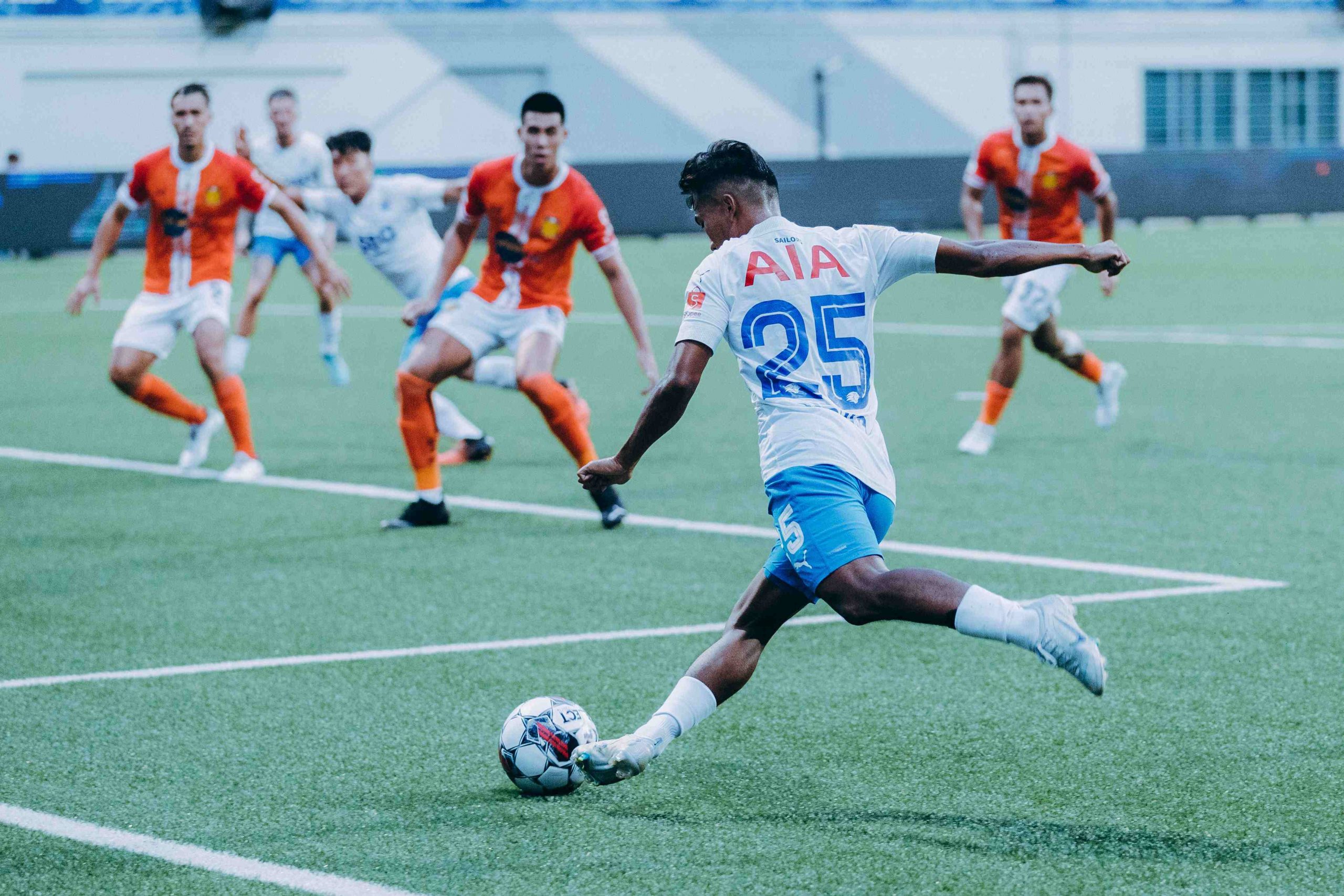 "There are lessons we drew from that game, and we've been training hard this week to set things right and put in a better display against Geylang," he shared. 
With Coach Kim Do-hoon previously describing him as one of the most improved players in the Sailors' camp, Pashia is not taking that praise for granted as he looks to grow even more. 
"It's fantastic for me that Coach Kim has so much belief in my abilities, but that only means I must do even more to show that I deserve his praise," said Pashia who dreams of getting a first senior international call-up to join the Lions. 
"I'm slowly progressing to become the player I want to be and it helps that we have a player like Maxime (Lestienne) as our teammate. He's been guiding me, advising me how to make off-the-ball runs, how to take on players – giving me tips here and there. So, it's great just to learn from a player who has played in top European leagues before," he said.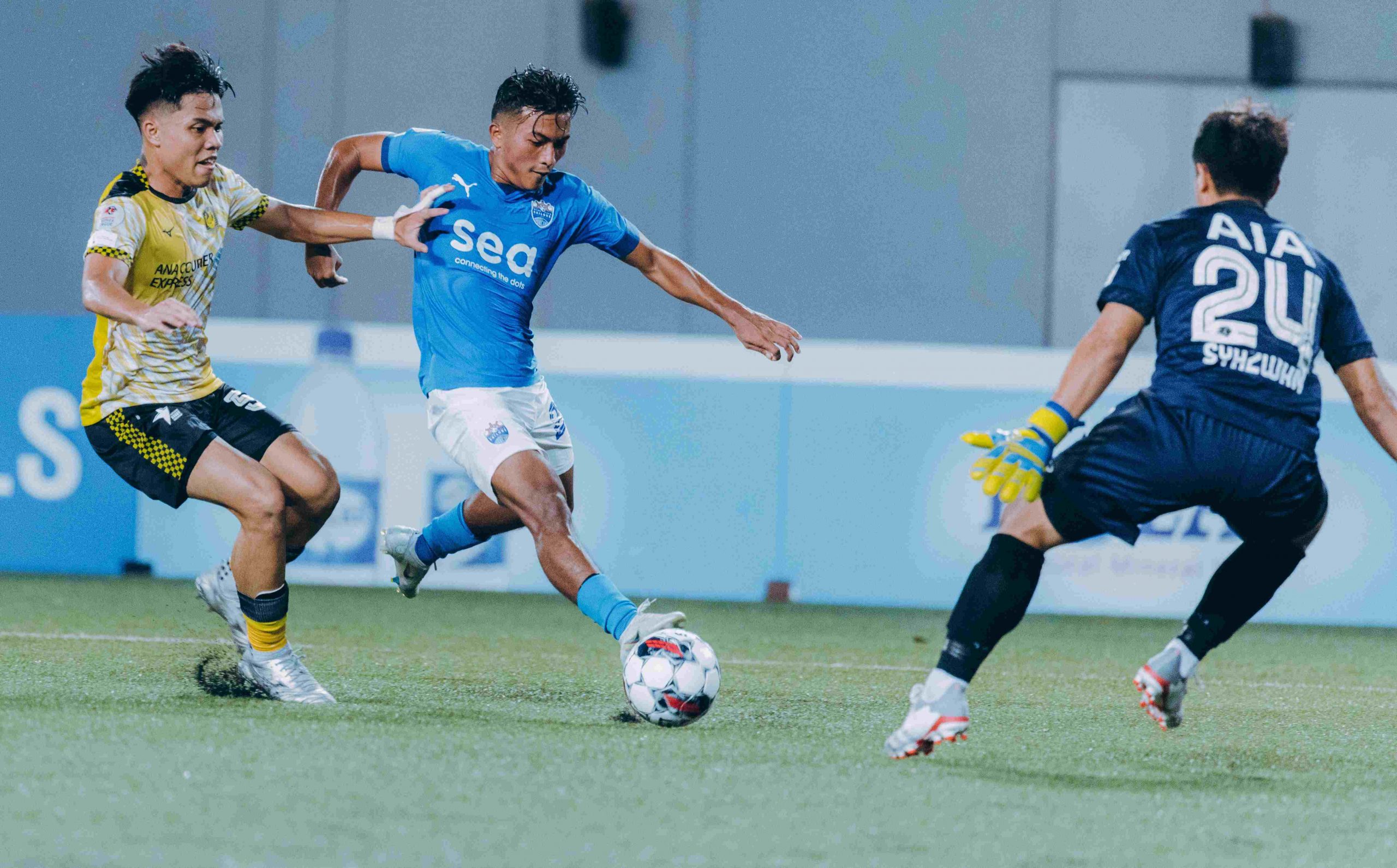 And Pashia is determined to prove himself a worthy first-team member of the Sailors. 
"I'm pushing really hard every day in training and in games. Everyone knows how fierce the competition for places in our team is, but I'm up for the challenge," he said.
"Whenever Coach Kim puts me on the pitch, that is my time to impress and display the qualities I have. Hopefully I get more minutes against Geylang and help the team to get the result we want." 
MORE FROM LION CITY SAILORS: