He recalled seeing shoulders slump and heads drop, but it was understandable, the Lion City Sailors Elite Under-13 squad struggled against their Sparta Rotterdam counterparts and went down to a heavy defeat, leaving them disheartened and introspective. 
Sailors' Academy Head of Foundation Ashraf Ariffin believes that the gut-wrenching big defeat was one of the most important facets of the young Sailors' training trip to Rotterdam, Holland earlier this year from 27 May to 11 June.  
"The standard of the European trainees is above our players and our boys took some time to actually build themselves up to match their standards in a game. But even still, they couldn't maintain that standard throughout the game," he said. 
 "We lost to Sparta, but we stayed resilient, learnt from the match and came back stronger."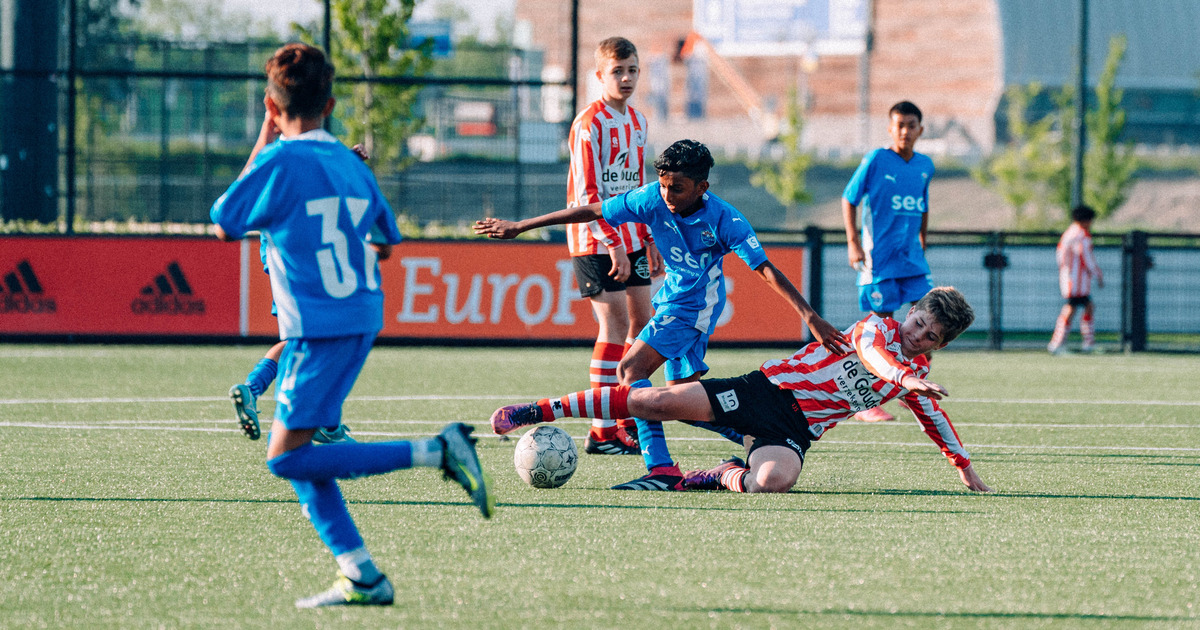 The reflection that followed the loss was the catalyst for the team's biggest achievement on the trip — an inspiring four-goal victory over the renowned PSV Eindhoven academy that was responsible for producing talents the likes of Memphis Depay, Steven Bergwijn and Liverpool's Cody Gakpo. 
"All the matches that we played were above standards in Asia, so for the squad to match up and do well, was above our expectations, and the boys did great to reflect and come back to beat PSV." 
This training stint in Rotterdam was made possible, thanks to the three-year partnership between the Sailors and Feyenoord Rotterdam that was established in February 2022. 
The experience saw them take on four challenging matches, securing three wins and lost just once. The Sailors team defeated K.M.S.K. Deinze and Excelsior, lost to Sparta Rotterdam before ending off with the win over PSV.
This trip was somewhat more significant because of a series of significant firsts. 
"Previously when we went to Europe, we would play opponents of one age group younger, and this is the first time we competed with opposition from the same age group, this was the key difference," said Ashraf.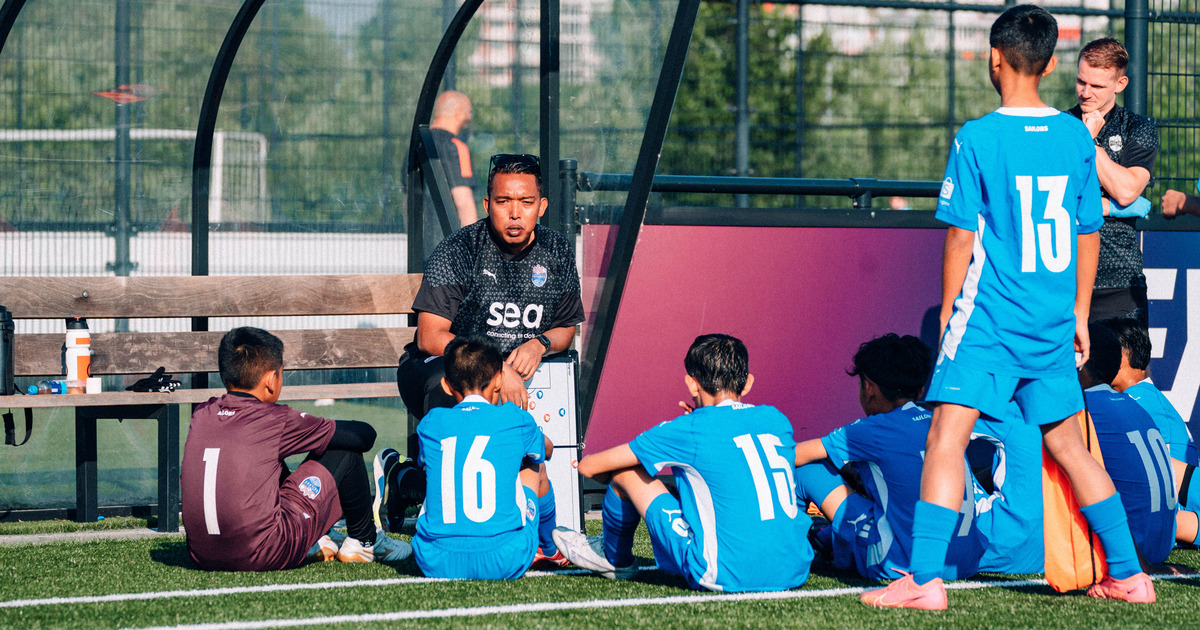 "It was a good experience, and the more we play against this kind of quality opposition, the more the boys will realise that if they want to be truly elite players, this is the level they need to be working towards, nothing lower."
Caden Nicholas Pereira, a left-back in the travelling squad, looked back fondly on his experience in Rotterdam.
"The trip has helped me improve in making quicker decisions on the pitch. And I think I've learned from playing against stronger and more physical players," he said.
Teammate Izzan Rifqi, who scored nine goals out of the four games, recalled the win over PSV very clearly. 
"Before the game, our coaches really motivated us and we felt like we desperately needed to win that match. And when we did win, we were all so excited in the locker room," said Izzan. 
"I will never forget that moment."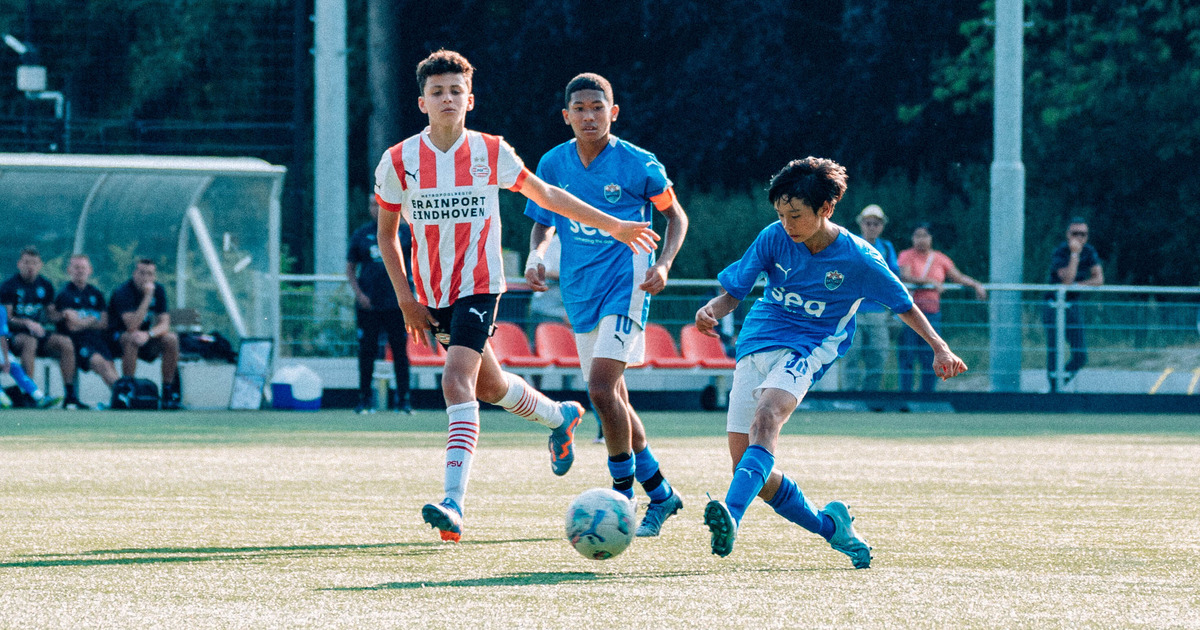 Despite encouraging performances all around, Ashraf remained grounded in his assessment. 
"Although we won some games, when we compare the players individually to European youth players of the same age, I think we are still quite far away. Our players learnt that we still need to work much harder because the standards are still quite far compared to their European counterparts," said Ashraf. 
"But if our boys play at this level on a weekly basis, I think it will make a huge difference in their development."
More than just about football development, the trip offered a platform for a different kind of growth in the young Sailors. 
"Learning to adapt to a different environment, managing their time effectively, and making decisions on their own, these young athletes flourished in being independent responsible professionals," said the 36-year-old Ashraf, who witnessed first-hand the growing maturity in his players.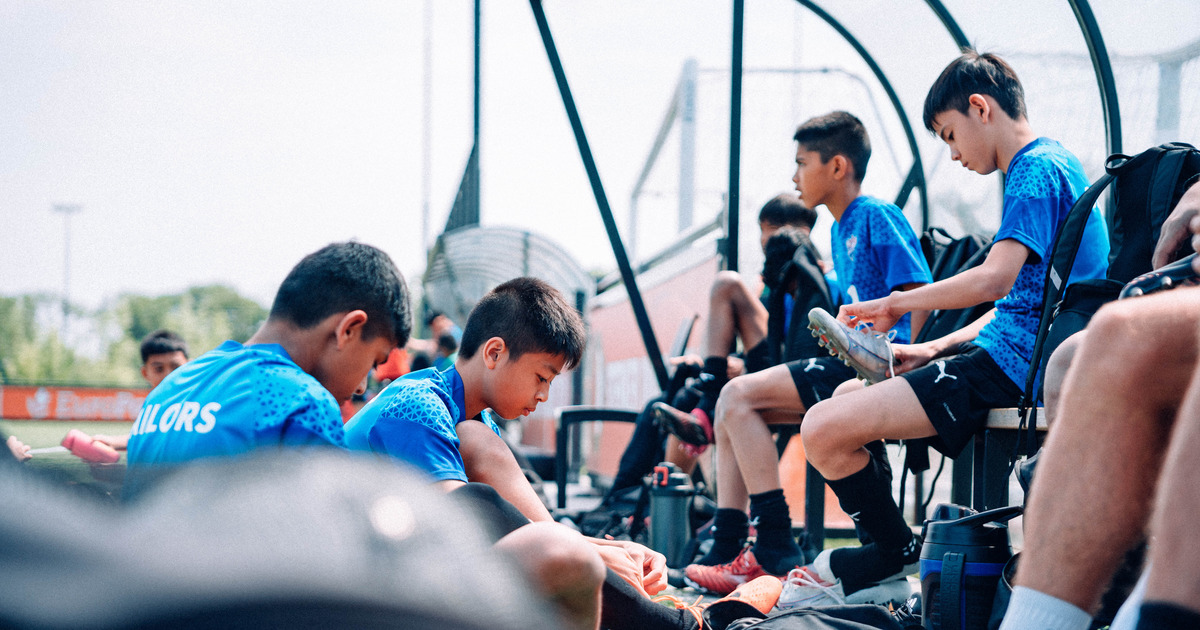 "They had to be more responsible because they were away from their parents and they learnt to carry themselves, and I must say it was nice to see that the boys were up to the task." 
MORE FROM LION CITY SAILORS: