Hard work, determination and tenacity – the Lion City Sailors Women displayed all these qualities as they came from behind to defeat a stubborn Tanjong Pagar United 2-1 at Yishun Stadium on Saturday (1 October) night. 
The result capped off a memorable debut Deloitte Women's Premier League (WPL) season, in which they sealed the title with two games to go and finished unbeaten with 10 wins and two draws. 
Describing this as "one of the best matches that we've played this season", Head Coach Yeong Sheau Shyan expressed her delight at witnessing how her side battled through adversity to end the campaign on a high.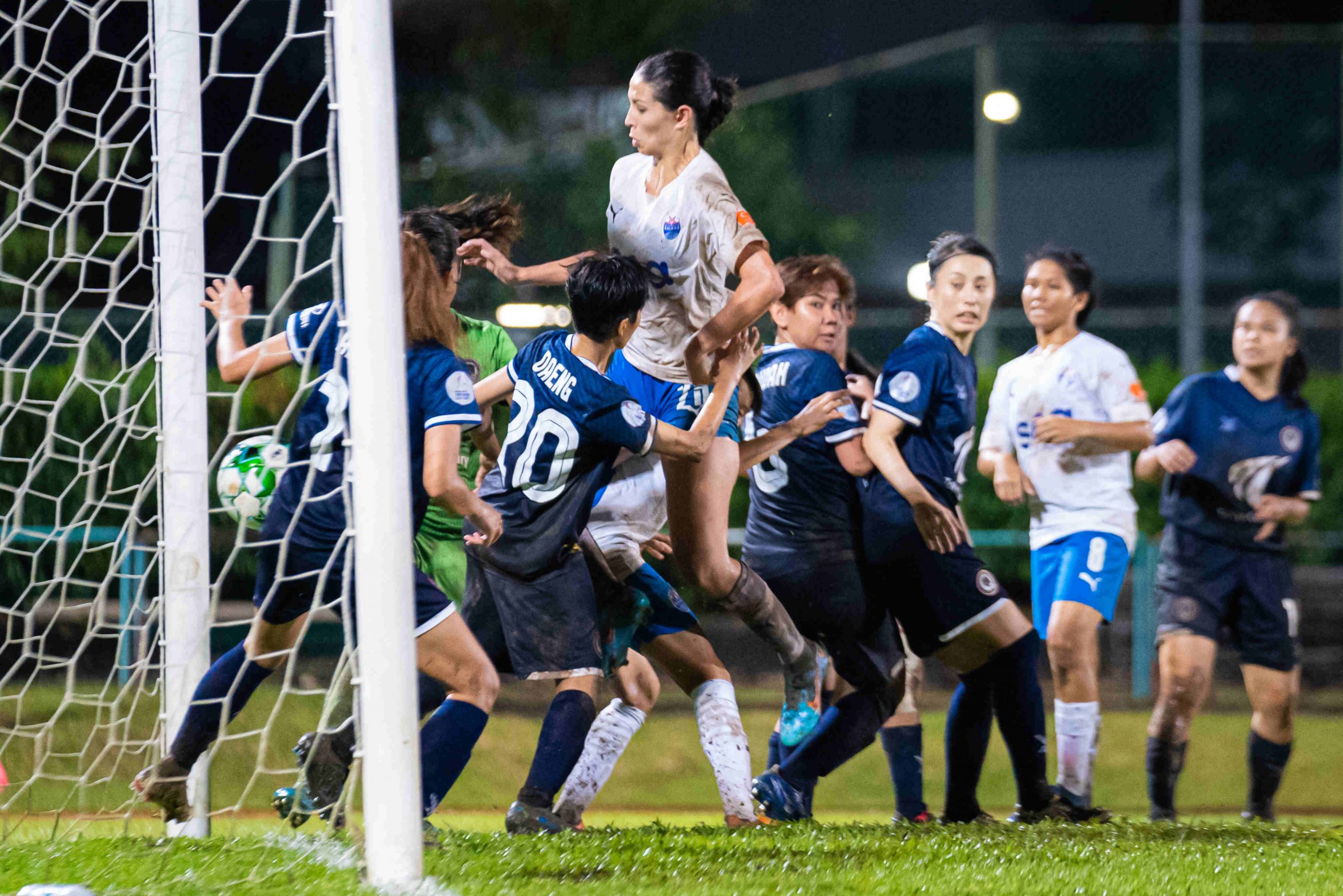 "We didn't just want to end off with that unbeaten streak, we really wanted to win this match and that was what we were gunning for from the start," she emphasised. "We played really well initially but didn't score, then the wave turned and we conceded the opening goal. 
"It was important that at half time we managed to get everyone to cool down. There were some emotions because tackles were hard and there was a lot of sliding around and pushing. The girls just needed a bit of a reminder that they can't play the style we wanted to when everyone is hot-headed and rushing. 
"We needed to play at our own timing, speed and rhythm – and the girls really did that in the second half. We've never done well at corners especially, but the deliveries today were superb."
Up against a Tanjong Pagar side well drilled by former Singapore international Samawira Basri and gunning for a win to seal second spot, the Sailors dominated early proceedings but found themselves trailing after 34 minutes with Japanese striker Yuki Monden firing in off the post to put the Jaguars ahead. 
This was the first time the Sailors conceded the first goal and trailed in a game this season – just the third goal that the women conceded in all 12 WPL matches.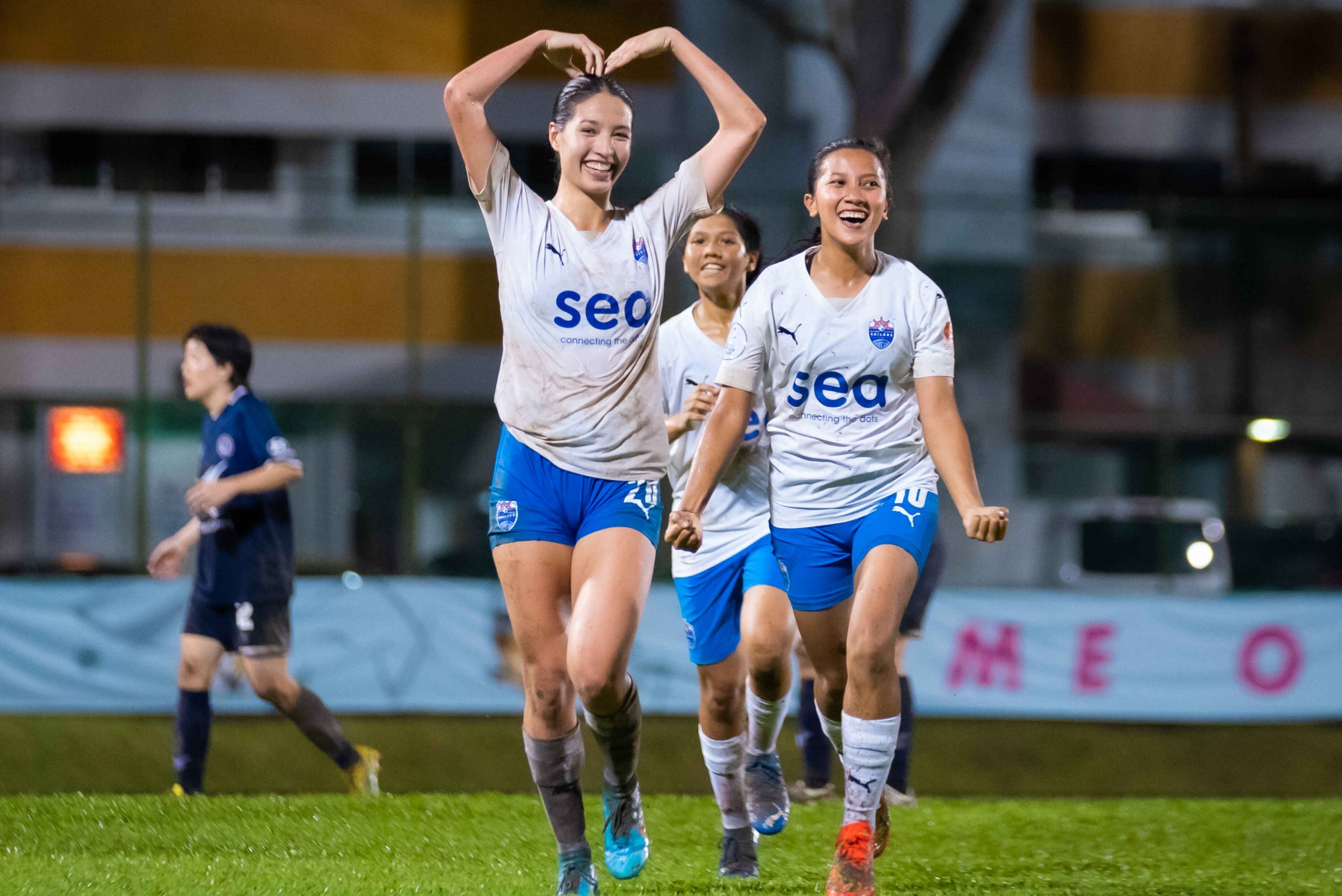 The champions rallied after the break but found Tanjong Pagar goalkeeper Nurul Haziqah in fine form, until they finally found a way through in the 65th minute. Lila Tan bundled home the equaliser amidst a melee following Paula Druschke's teasing inswinging corner. 
The Sailors Women kept plugging away towards the end and got their just rewards six minutes into injury time, as centre-back Fatin Aqillah swept a clean shot into the bottom left corner after another Paula corner had caused chaos in the Tanjong Pagar box. 
The goal sparked an outpouring of emotion with goalkeeper Noor Kusumawati racing the length of the pitch to join in the team's celebrations. The final whistle soon sounded, marking the Sailors Women's crowning as Invincibles.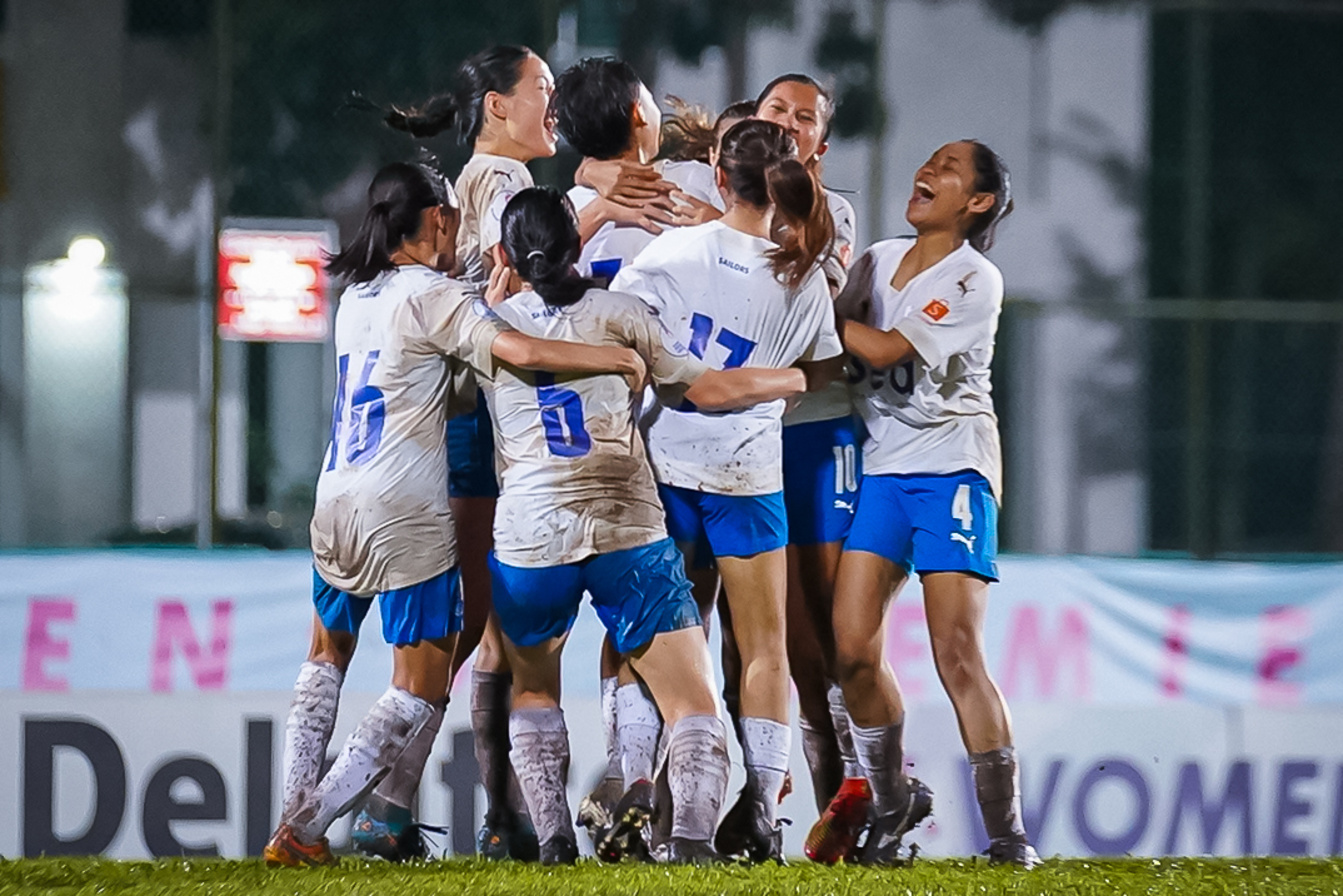 Fatin revealed her mixed emotions on scoring the match-winning goal, having moved to the Sailors this season after six years with Tanjong Pagar. 
"I felt bad for my ex-teammates, but I knew we needed to end the season with a bang," reflected the 28-year-old. "Throughout the entire season, I was trying to score at least once, especially with Coach Sheau Shyan usually putting me up on set pieces. 
"I guess I was at the right place at the right time on this occasion. Paula gave a really good ball and it somehow went to me. I chested the ball and it landed just in front of me, so I just took a shot and I'm so glad that it went in. It's just amazing to end the season in this way."
Confetti rained down on the Yishun Stadium as captain Ernie Sulastri lifted the WPL trophy in front of the adoring Sailors fans in a moment that would be remembered in years to come. 
The team was also presented with a S$25,000 cheque for their efforts.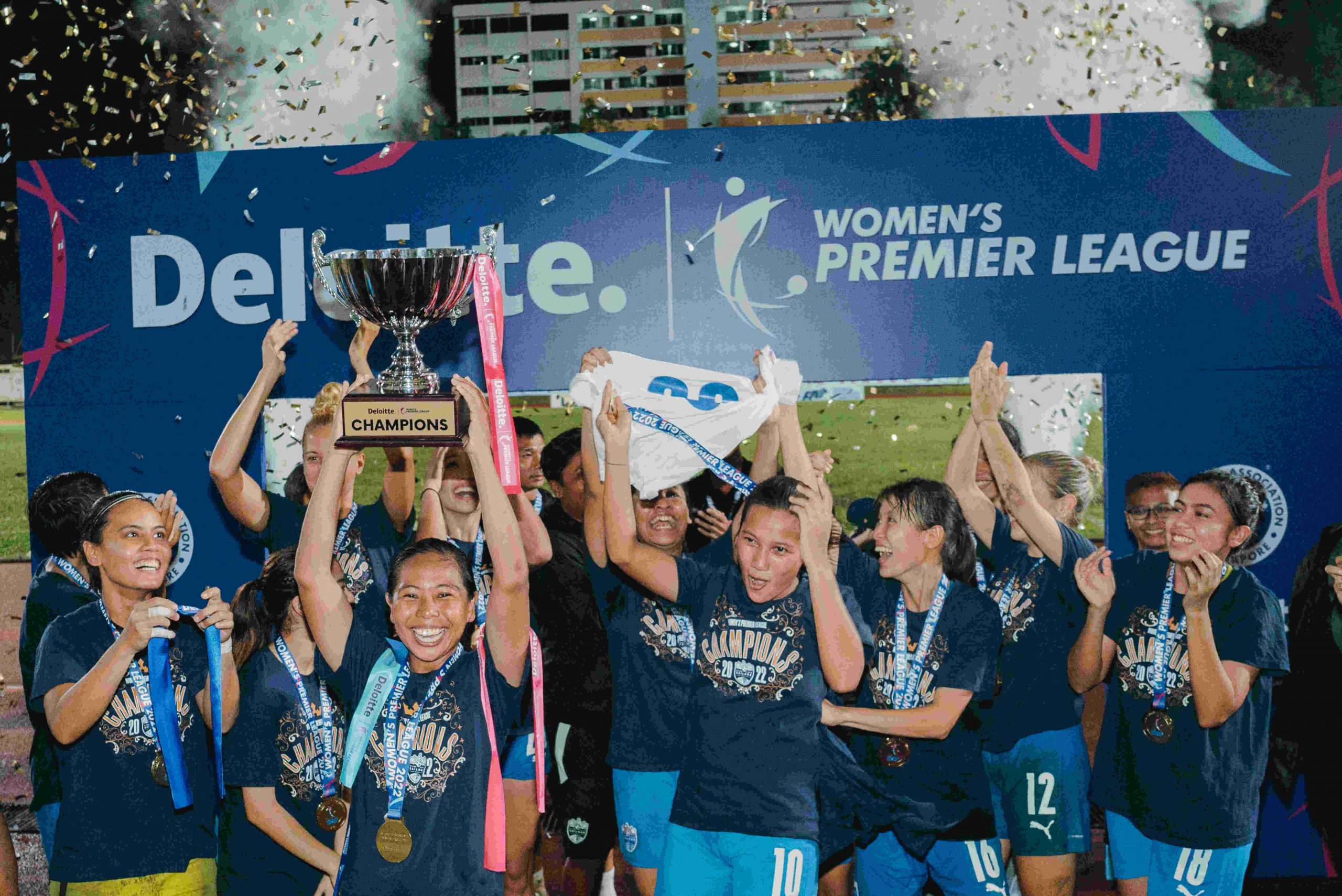 Even as the Sailors Women donned specially-made "Champions" T-shirts, they made sure to remember the efforts of their entire contingent, lifting up the no. 20 jersey in honour of forward Dorcas Chu who suffered an unfortunate anterior cruciate ligament (ACL) injury in training two days prior. 
Up-and-comer Nur Syafina Putri – who missed the entire season due to an ACL tear just before the campaign began – also joined the celebrations.
With the 2022 WPL season now wrapped up, Sheau Shyan is already looking to the next and beyond. 
"We've already put our plans in place for next year," she teased. "There'll definitely be some ins and outs as our players are not contracted or full-time players. 
"It's important that the players continue to improve and strive to play at an even higher level. The challenge for them now is to go up one or two notches by playing against international teams and display the progressive football we desire to play."
MORE FROM LION CITY SAILORS: