Back in January this year, Venetia Lim tore a tendon in her foot after being tackled during training – an injury that subsequently kept the Singapore international out of action for close to four months.
While it was an unfortunate setback for the up-and-coming midfielder, Venetia refused to wallow in self-pity. Instead, she worked hard on her rehabilitation, and eventually recovered in time to be included in the Lionesses' SEA Games squad.
Indeed, Venetia featured in all three of the Lionesses' matches at the Games in Vietnam, starting two of them and coming on as a substitute during the team's historic victory over Laos.
Now, the 18-year-old has her sights firmly set on helping the Lion City Sailors achieve their goals in the Singapore Women's Premier League (WPL).
While Venetia was an unused substitute in the Sailors' 4-1 win over Albirex Niigata (S) last weekend, she is hoping that her efforts in training will lead to her playing some part in the team's next game against Balestier Khalsa at the Yishun Stadium.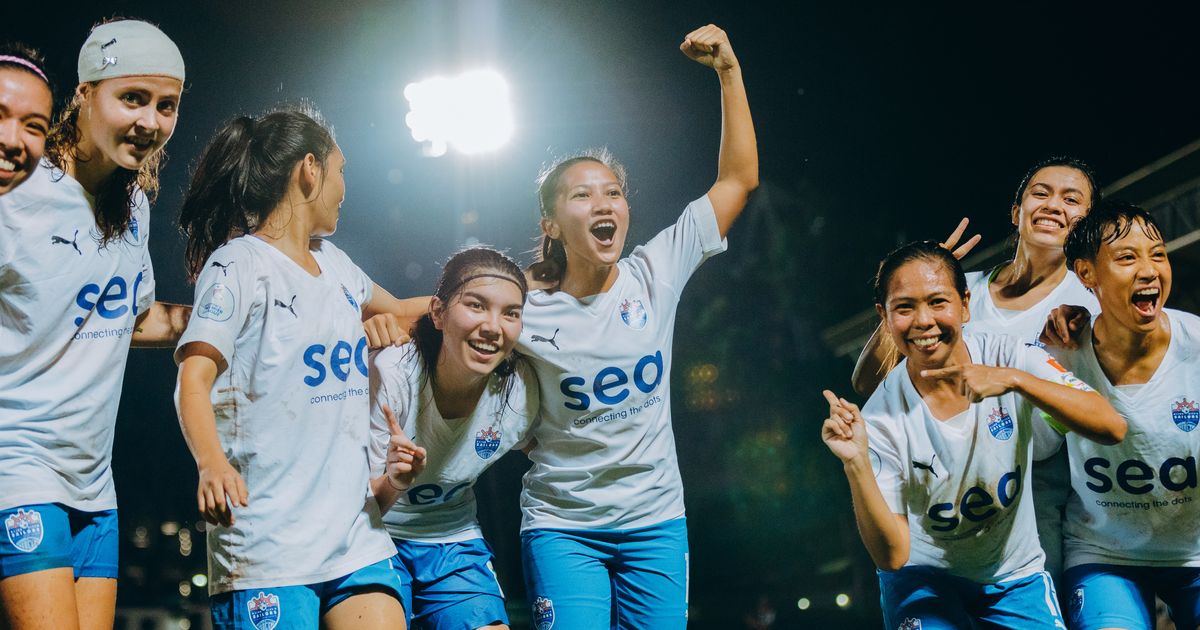 "I'm looking forward to making my debut for the Sailors, but at the same time, I can't help but feel a little nervous as well," Venetia candidly admitted.
"Personally, I am very thankful towards coach Sheau Shyan for giving me this opportunity to be part of the Sailors. Having been injured for the past few months, I just hope that I will be able to contribute effectively to the team."
While the Sailors' margin of victory over Albirex was ultimately comfortable, they were pushed hard by the Jurong-based outfit, and head coach Yeong Sheau Shyan was keen to emphasise after the game that there was still room for improvement.
It is a sentiment that Venetia agrees with, although she firmly believes that the Sailors will get better with more games under their belt.
"I thought the team took some time to settle down, and Albirex put up a strong challenge," Venetia mused. "But despite the short amount of time we had to gel with each other prior to the first match, I think we did well to settle down and execute the coach's game plan.
"Now, I can see that the team is more comfortable playing with each other, and we are all determined to continue striving hard to achieve our goals."
On a personal level, Venetia hopes her experience with the Sailors in the WPL this season will help her develop further – both on and off the pitch.
"I hope to grow and improve both as a football player and as a person," she said. "All the seven teams in the WPL will be fighting hard for the win in every game, and will be vying for the championship.
"To be able to play these incredible teams, against some of the best players in Singapore, will definitely provide me with more match experience. It will also help me learn other aspects of the game, and give me exposure to diverse playing styles. These teams will put me to test and develop me through their respective means."
For now, though, Venetia is simply focused on helping the Sailors get all three points against a potentially tricky Balestier side.
"Balestier is a strong team, and will undoubtedly be hungry for the win. Their aggressiveness and strength in the attacking third could pose problems for us, and I'm sure they'll put up a good fight," said Venetia.
"But we will approach the game by playing as a team. We have set the bar pretty high during the first game, so we have to build on that. As a team, we need to be confident, keep our composure, and concentrate on playing according to the coach's game plan. If we do that, I'm confident it'll increase our chances of winning the game."
MORE FROM LION CITY SAILORS: