The chase has been on all season. The Lion City Sailors Women's Team and their counterparts from Albirex Niigata (S) have both tasted the air at the summit of the 2023 Deloitte Women's Premier League table, but it is the Sailors who have stood their ground at the top since late July. 
This Sunday (29 October) at Clementi Stadium, the Sailors and second-placed Albirex – separated by four points in the table – will vie for the three points that will alter the complexion of the WPL title race. 
Should the Sailors win, they will put one hand in the trophy, with a seven-point lead and just three games left to play. However, a loss means Albirex will be breathing down their necks being just a point behind. 
Yeong Sheau Shyan's side have been soldiering on despite recent issues with injuries and player unavailability, and defender Nur Syazwani Ruzi believes the team's strong mentality is a key asset that will pull them through another tough obstacle.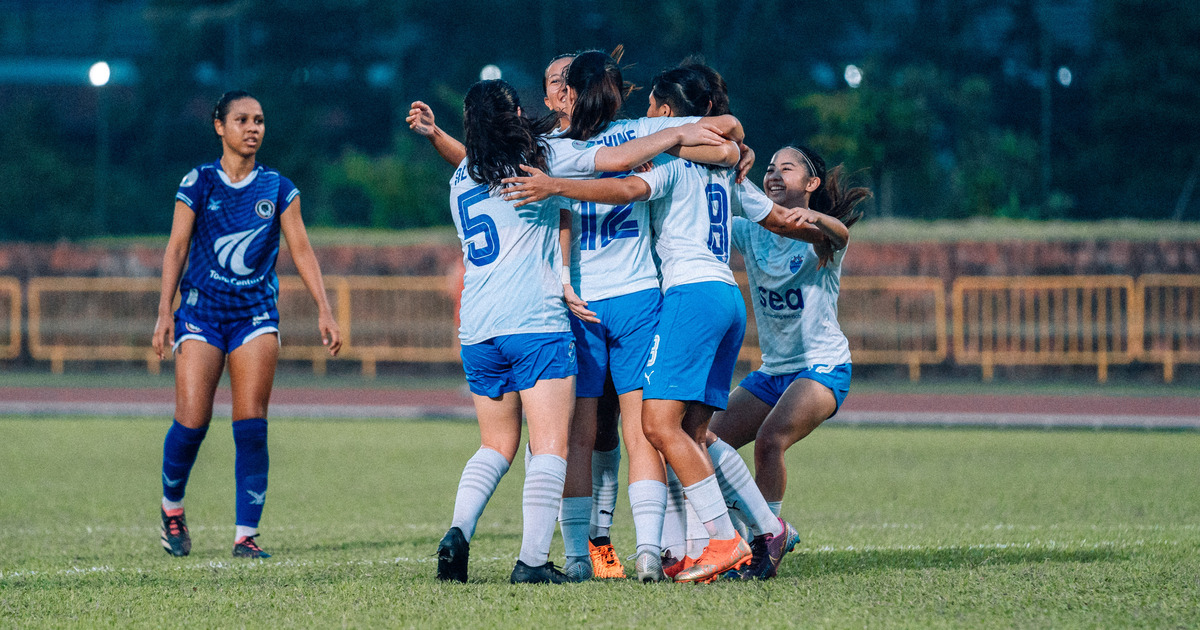 "It's mind over matter at this point. No matter the numbers, we will still play and everything will fall into place," said the right-back.
"We make do with the players we have and the backroom staff have worked very hard to ensure we recover properly after every match so that we go into the next one in the best condition."
The 22-year-old finds herself as the team's top-scoring defender. She has already bagged three goals this season. 
"It felt good as I told myself I want to score more this season, since I only scored one in our title-winning season in 2022," she said, referring to her clutch injury-time penalty conversion to lead the team to a 1-0 win over Tanjong Pagar United two weeks ago.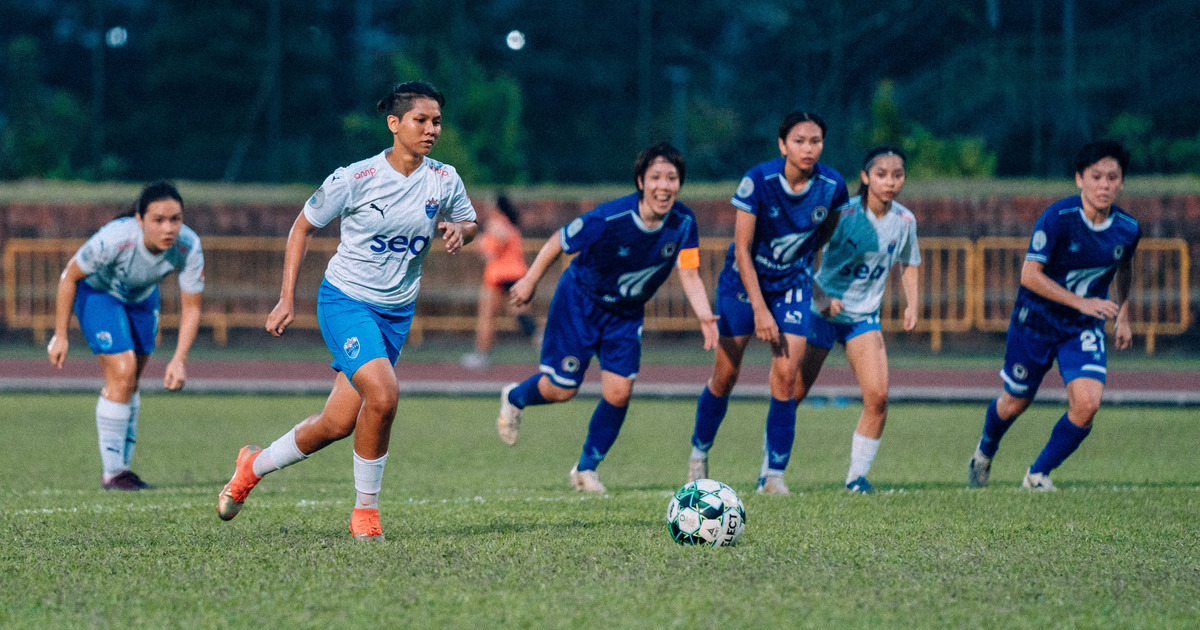 The Sailors have largely brought their dominance of last season forward into 2023, with 13 wins and one draw in 14 matches this campaign. 
That blot in what would have been a perfect record stings.
The White Swans was the only team that were able to take points off the Sailors when both sides last met in June – an injury-time equaliser by Tina Afrida helped Albirex collect a valuable 1-1 draw.
"It (that game) does really bother me, but we do make mistakes and we can only learn from them. It's going be a crucial game this weekend and we will give 110% to win," said Wani.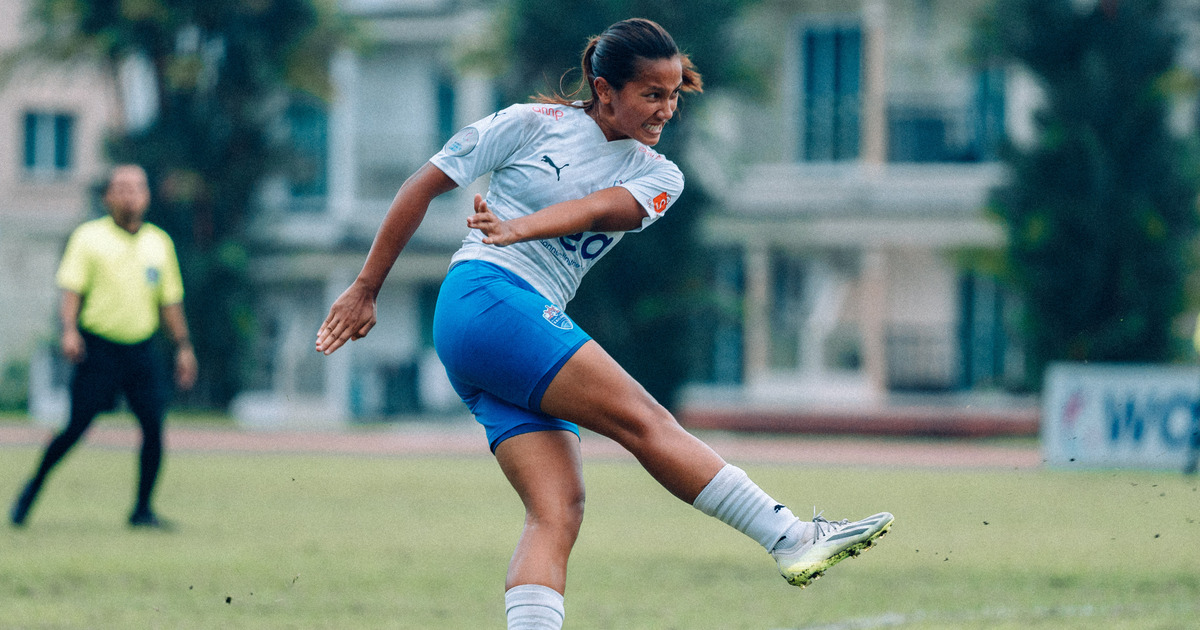 Sailors' top-scorer, Nur Izzati Rosni, echoes her teammate's thoughts. 
"It certainly dissatisfies me to think about it, especially because we played very well and had numerous scoring opportunities. We should have won that game," said the striker, who has 12 goals this season. 
"But we didn't, so we simply need to move on, concentrate on playing better and convert chances into goals in the next game. I want to beat them, and we must approach the game with discipline and focus in order to do that." 
With the experience of playing against numerous countries and clubs throughout her career, Izzati knows all too well the importance of adapting to an opponent's style of play.
Albirex have strengthened much in the mid-season transfer window, with the addition of players like Marina Asada and Sierra Castles to complement league-leading scorer Kana Kitahara (17 goals) in the attacking third.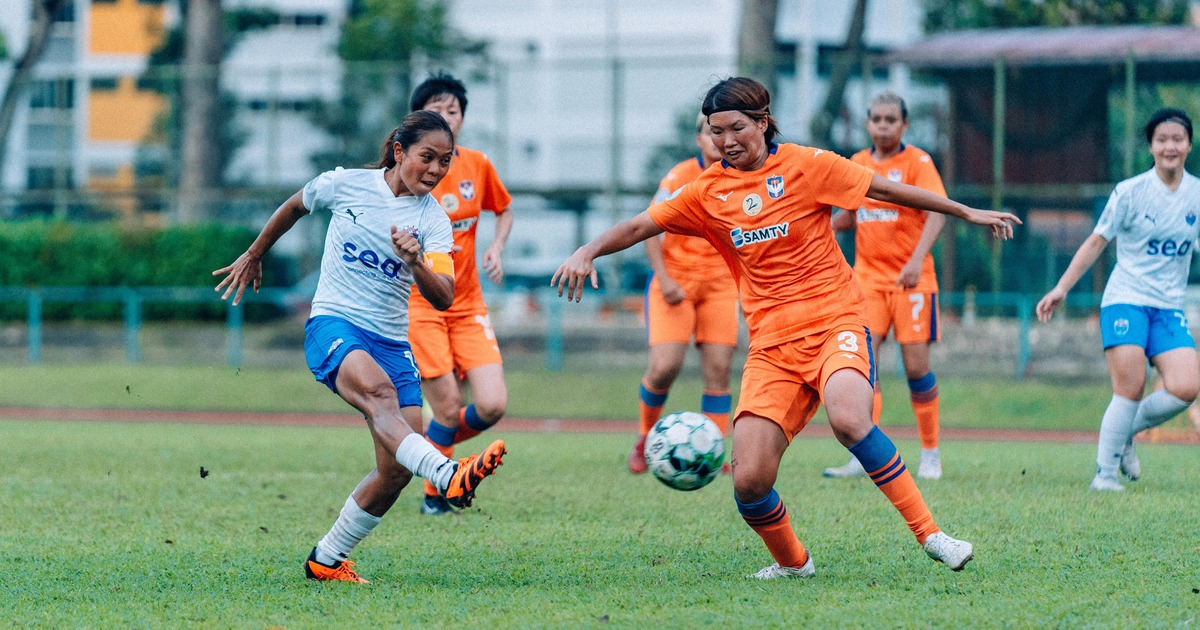 "Albirex has talented players, but their style of play differs from our preferred possession-based football. It will therefore be difficult for us. We have been working hard to get better at both our own style and how we handle opponents on the field," she explained.
"At this point, everything depends on our ability to take this to the field and carry out our game plan. We are ready, and I have no doubt that we can get the job done."
MORE FROM LION CITY SAILORS: