Since making his professional debut in 2009 back home in Brazil with Juventude, Jorge Fellipe has played for 16 teams in an illustrious career that has seen him travel to Portugal and Saudi Arabia for the beautiful game, before moving to Singapore this year. 
Only once – with Brazilian lower-tier side Nova Iguacu from 2013 to 2016 – did Jorge stay at a club for more than two years.
Now into his 17th club – the Lion City Sailors, however – the towering Brazilian centre-back is determined to 'settle down' for the long term in Singapore, where he hopes to help usher in an era of success for his latest team.
"Previously, I was always thinking about how to get more international exposure to broaden my horizon as a player – that's why I moved out of my country to play elsewhere," the 32-year-old explained.
"Being a bit older and wiser now, and having achieved both personal and financial growth as a player, I think it's time to get more stability in my life for the sake for my family. I intend to stay as long as I can with the Sailors in this wonderful country, and help the team become Singapore Premier League (SPL) champions."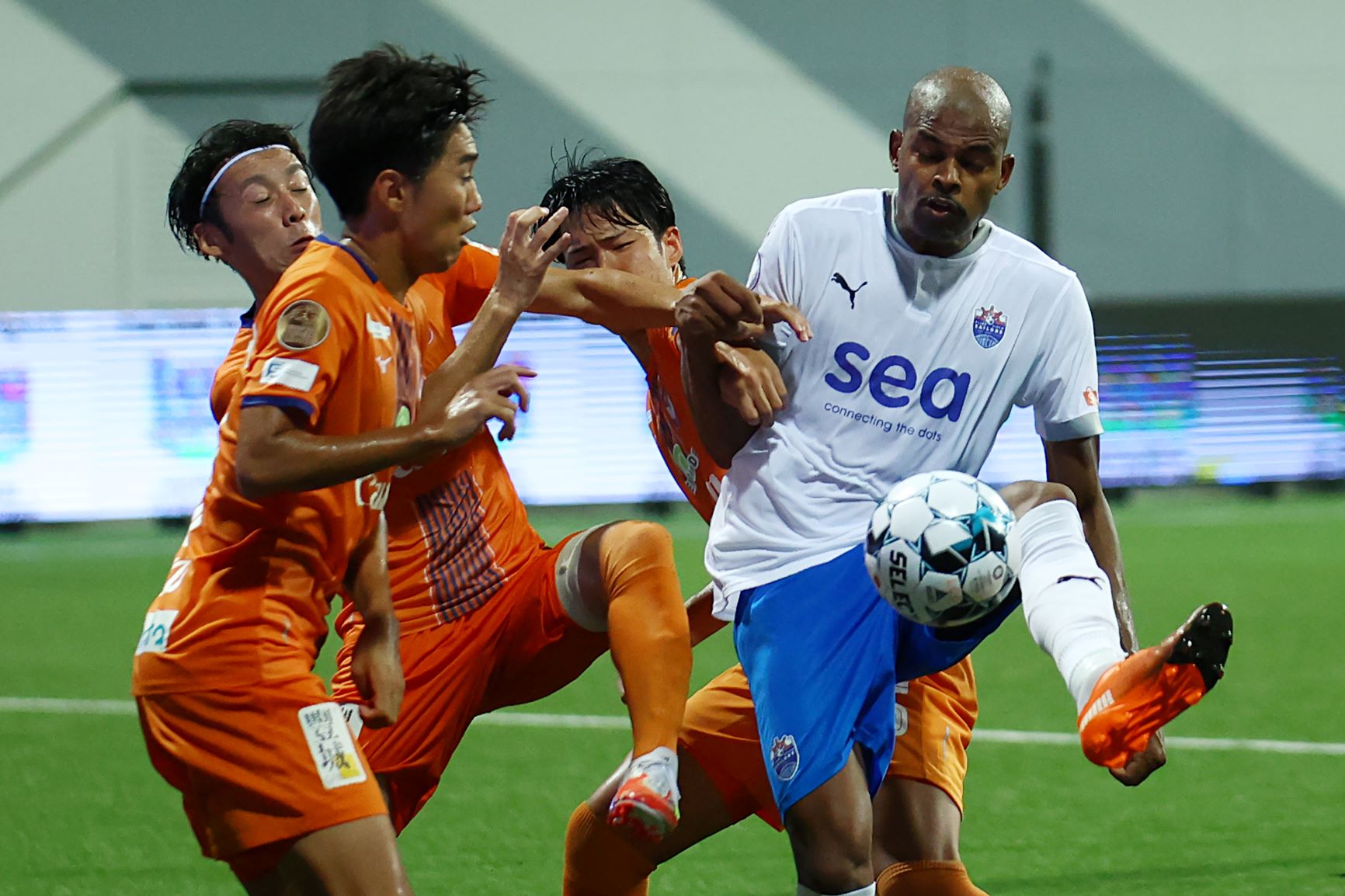 Indeed, Fellipe's ambition to play the game at a higher level saw him move out of his native Brazil in 2018 to join Portuguese first-division side C.D. Aves – just months after winning the domestic third-division (Serie C) title with Centro Sportivo Alagoano (CSA).
He enjoyed a good one-and-a-half seasons with Aves, and even helped the club beat heavyweights Sporting Lisbon to clinch the Portuguese Cup in 2018, before finishing runners-up in the subsequent Super Cup.
In the 2018-2019 season with Aves, Jorge enjoyed a sustained run in the first-team – he started 19 matches in total – and even played against a certain Bruno Fernandes.
Reflecting on the experience of playing against renowned teams like Porto and Benfica, Jorge said: "The Portuguese league is one of the most well-known leagues in Europe with many players who I used to watch only on TV, so my experience there was really important for my growth as a person and a player.
"I remember marking Bruno, Jonas – a famous Benfica player who many idolise – and many others. Playing against these high-level guys makes you learn very fast as a player."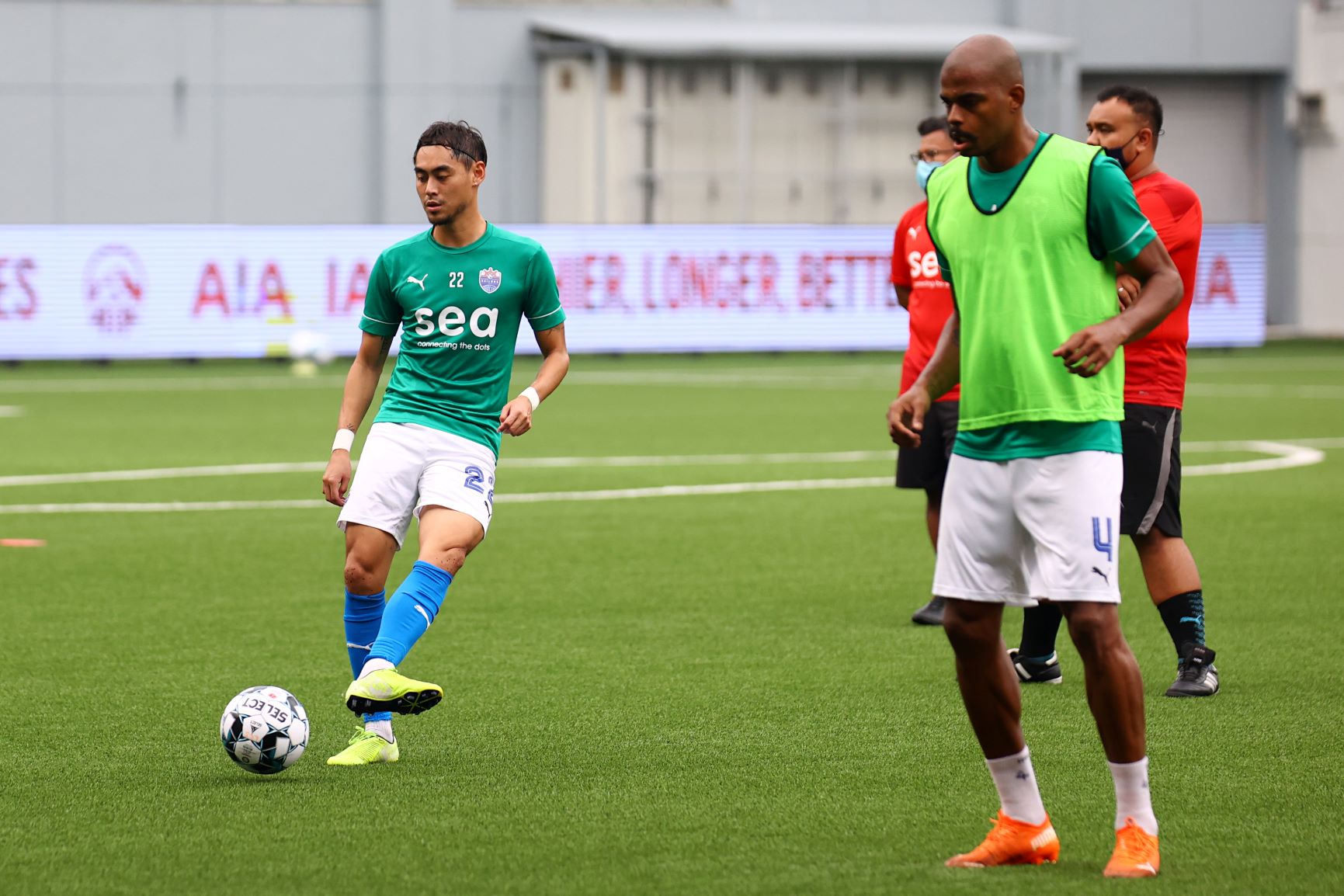 He also highlighted the increase in training intensity as the biggest difference between the Portuguese league and the others that he has played in.
"In Portugal, they train like they play in matches. Training is very intense because every player wants to get into the starting eleven," he revealed. "I got injured a few times even during training over there."
After further playing stints in Saudi Arabia and Portugal, Jorge decided to take a leap of faith and move all the way to Singapore to join the Sailors in January this year.
"I was mesmerised by the club's ambitions and what we want to achieve, as well how Singapore is as a country.I just couldn't wait to come here," claimed Jorge.
Having sat out the first three matches, Jorge made his Sailors debut in a 3-1 win over Young Lions last month. He has since got into his groove, and started the subsequent four games.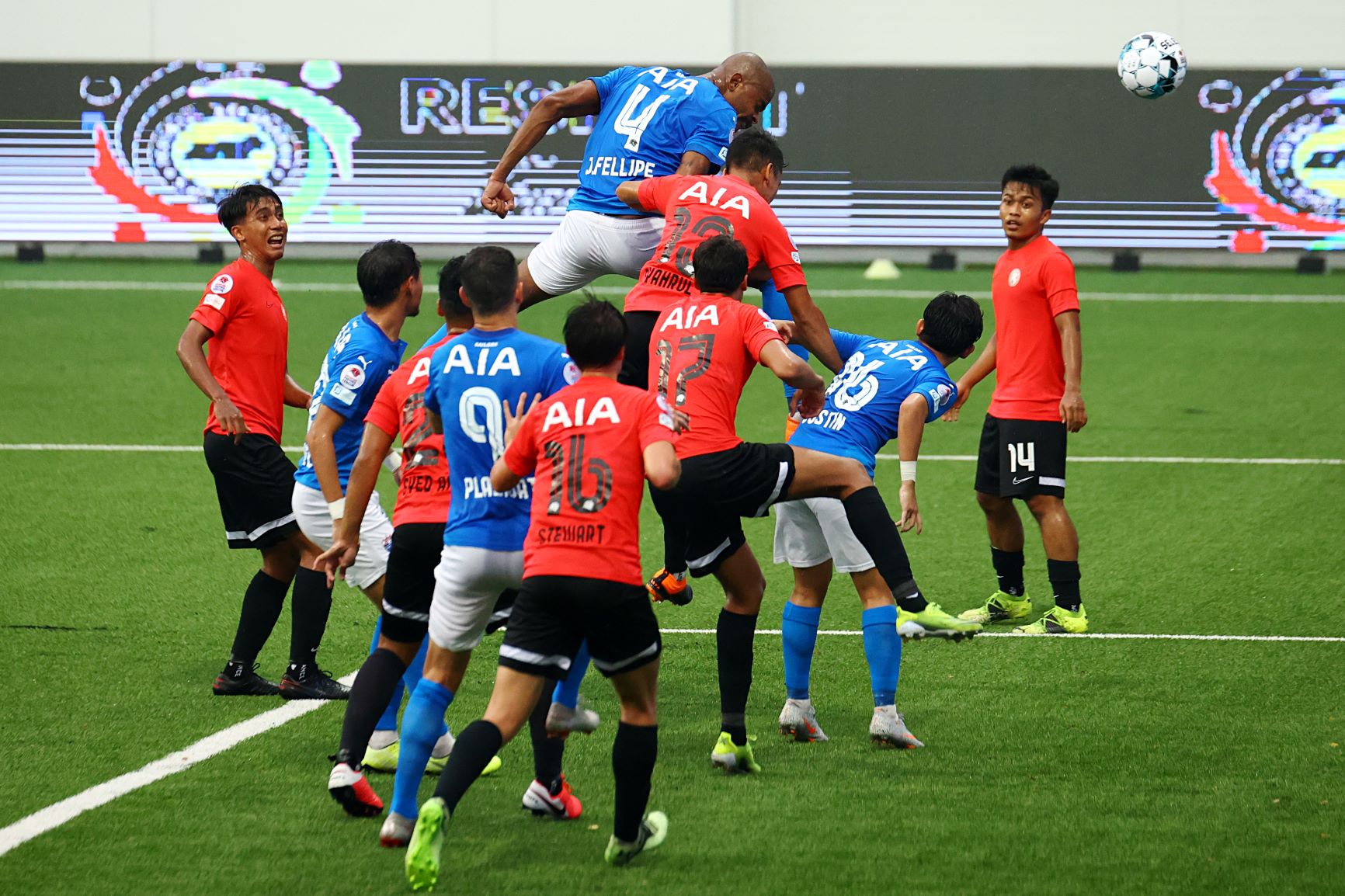 His commanding performances at the back helped the Sailors hit a rich vein of form, with the team notching four wins and one draw in the five games that Jorge has played so far.
Crucially for Jorge, he is enjoying his football with the Sailors. 
"I'm very proud to wear this jersey and to carry out the work that we're doing," Jorge declared. "The good results so far reflect all the hard work we do in training, and good tactical planning by the coaches.
"I'm adapting well here and it's all down to the nice people at this club. Everyone has made me feel very welcome here and they have done a lot to make sure I'm okay off the field. The camaraderie within our group is really something special."
 Of course, it helps to have a compatriot in the same team, with Jorge forging a close friendship with Diego Lopes some 17,000km away from their country. Coincidentally, the pair first met in Portugal a few years ago – as opposing players.
 Now they are good friends who often go to restaurants together on their days off. Jorge revealed that even their families are getting along well with one another.
"Our wives are also talking to each other now! They often chat and exchange ideas," Jorge said, chuckling. "We're just counting down to the day when our respective families can be here, so that we can all meet and have a good time with our loved ones."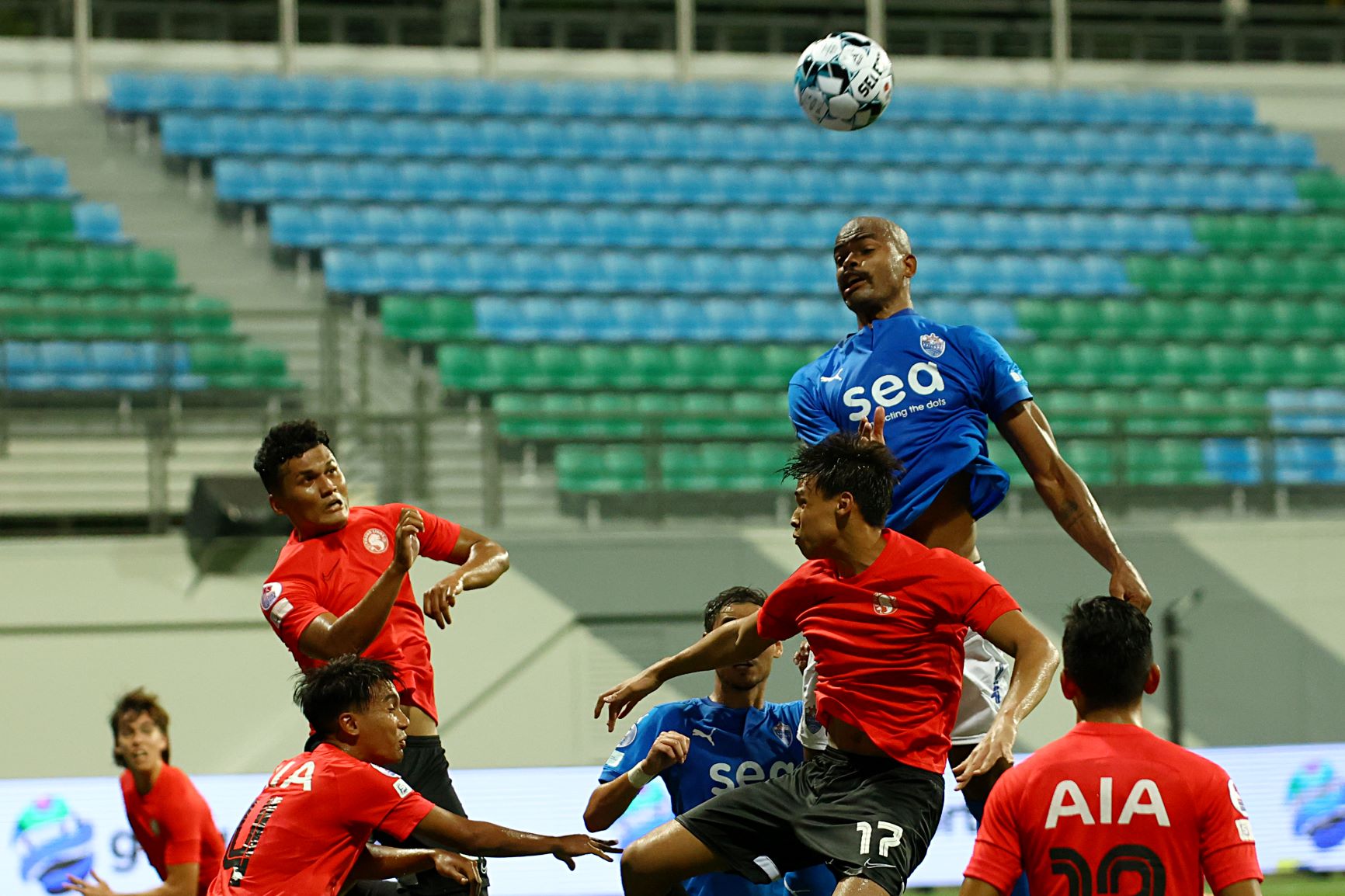 But while waiting for his wife and three kids to join him in Singapore, Jorge's main focus is on getting even fitter to produce better displays on the pitch.
"Right now, my match fitness is still not back to the level where I used to be at. So, I'm going to train and work harder to get back to my 100%."
After a two-week break, the Sailors' title charge resumes this Sunday with a clash against Geylang International at the Jalan Besar Stadium. A win over the Eagles could see them potentially closing the three-point gap between them and leaders Albirex Niigata (S).
The Sailors won by a handsome 8-0 scoreline when both sides last met in April, but Jorge insists that result will have no bearing on the coming match.
"Past results are just a statistic to me and it means nothing," he said. "We cannot think it's going to be easy just because we won big the last time. Every game has its difficulties, and surely Geylang will come and try to beat us.
"We just have to work hard and focus on getting the victory. Our ultimate goal is to become champions, and we must keep our concentration throughout the season to achieve that."
MORE FROM LION CITY SAILORS: