The hotly-contested Singapore Premier League (SPL) title race has been blown wide open with just two games left to play, and the ball is back in the court of the Lion City Sailors. 
With leaders Albirex Niigata (S) being held to a shock 0-0 draw by Tampines Rovers on Friday (24 September), Kim Do-hoon's men could take full advantage come Sunday night (26 September) when they visit Geylang International at Our Tampines Hub. 
Trailing Albirex by three points, a victory against the Eagles will see the Sailors leapfrog the defending champions –  on goal difference – and take the initiative going into the final round of matches on 10 October. 
Tampines' sturdy defensive showing on Friday provided yet another twist in the title race, this time presenting the Sailors with a golden opportunity – their destiny is now back in their own hands. 
A week ago, the Sailors had a similar chance, holding a 1-0 lead over the White Swans for some 70 minutes, but that was scuppered when they conceded a 94th-minute equaliser. 
"We were so disappointed after that game against Albirex, but we never gave up the fight for the title," said centre-back Amirul Adli. "We went out there and did our job to beat Tampines (6-1) on Tuesday and now this (Albirex's draw with Tampines) is an opportunity that is calling out for us.
"And we must grab it with both hands."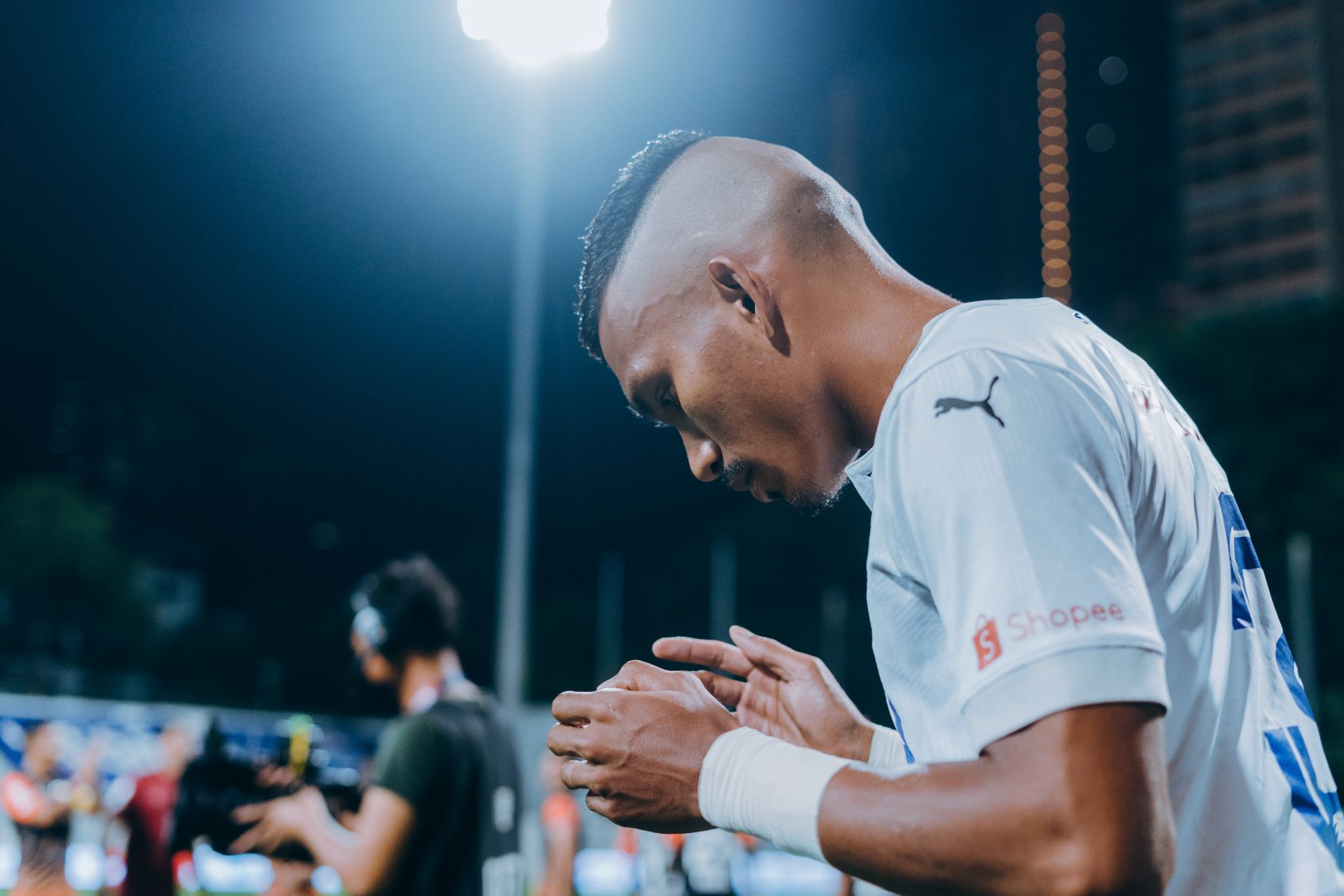 Geylang has not enjoyed the best of seasons, languishing second-from-bottom in the eight-team table after losing four of their last five matches.  
Noor Ali's side have not had the most ideal of preparations for this game, only resuming training earlier in the week after having to self-isolate for 10 days due to a positive COVID-19 case that was detected amongst the squad. 
History also favours the Sailors who have won both encounters this season – including a handsome 8-0 win in their last visit to OTH back in April. 
But the Sailors are not taking anything for granted.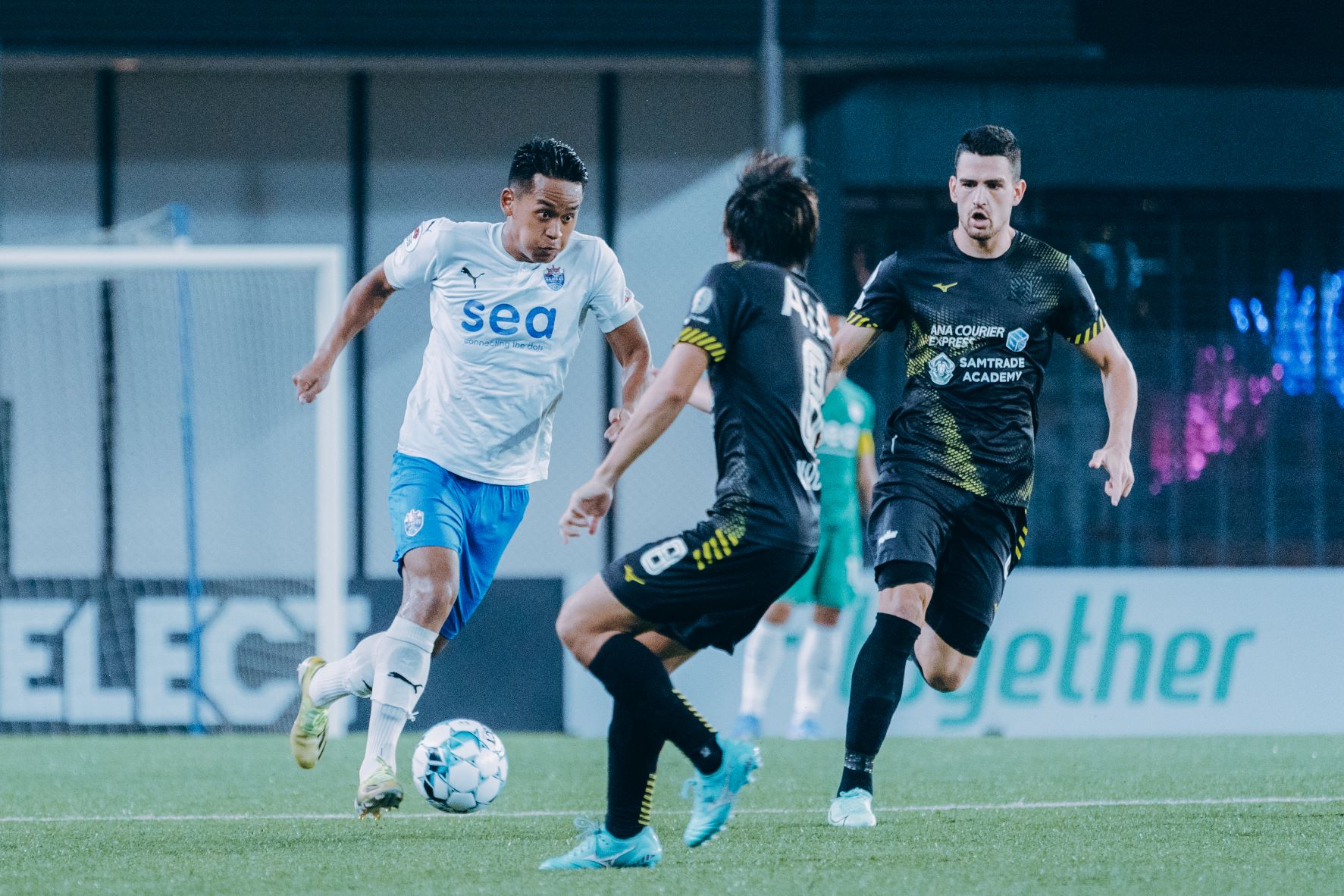 "We may be the favourites to win this game, but no one is writing off Geylang – they're definitely not an easy team to play against and they'll be doing their best out there against us," said Sailors' versatile defender, Tajeli Salamat. 
"Geylang will want to put up a strong performance for their fans, and we have to be ready to fight, give our 100 percent and make sure we leave everything we have on the pitch." 
The Sailors have had to adjust to a demanding style and philosophy under Asian Football Confederation (AFC) Champions League-winning coach Kim who came on board in June, and have excelled and remained hot on the heels of Albirex – who have been top since Matchweek 1. 
Now on a club-record 16-game unbeaten run, the Sailors are reaping the rewards of their hard work as they are poised to claim pole position at this crucial juncture of the season. 
Tajeli believes the arrival of Kim has played a huge role in the Sailors' sustained title challenge – not least transforming the culture of the team in little details.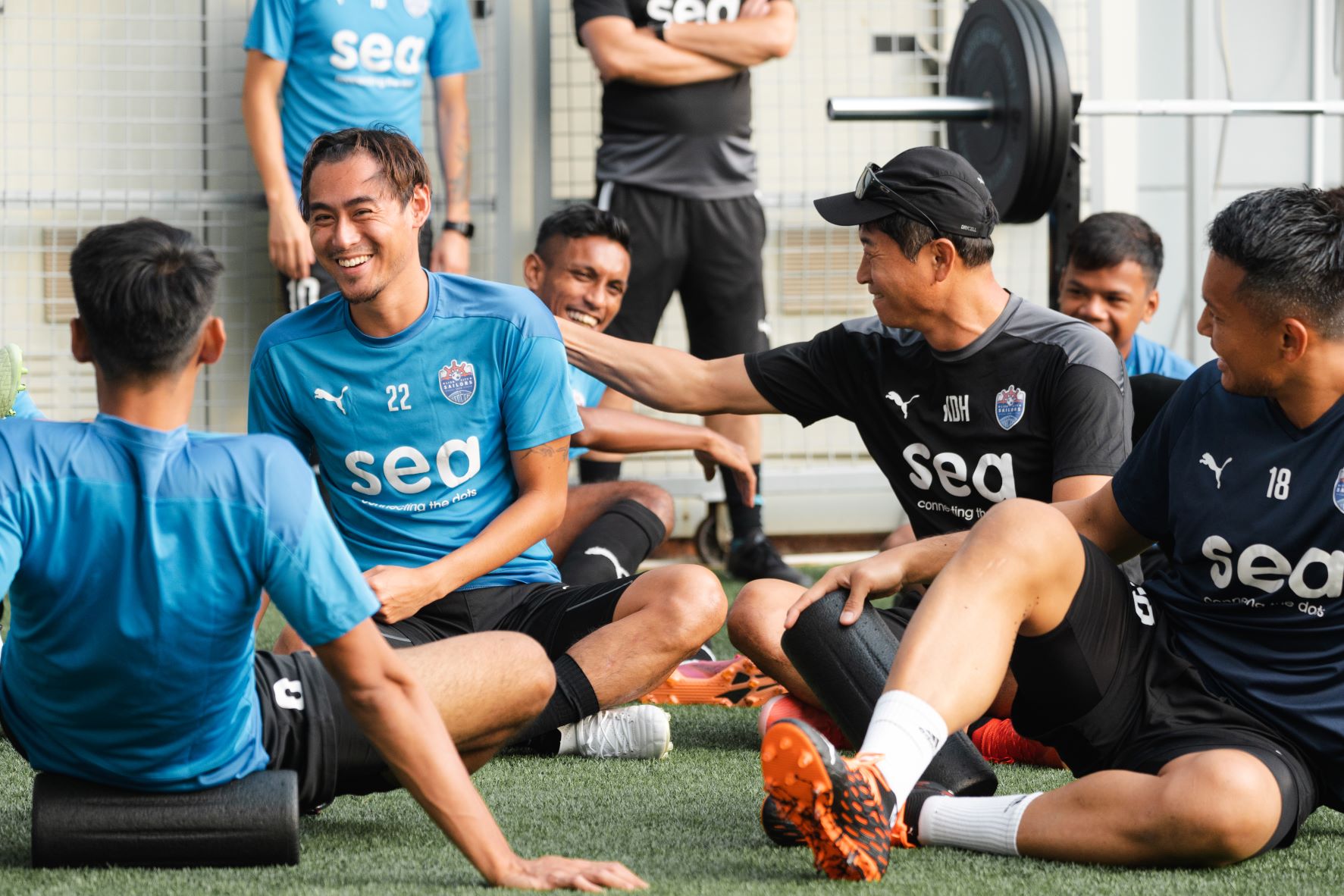 "There have been some changes under him – the most distinct is everyone having to form a circle before morning training where each player and official give high-fives to one another. Then after the session ends, he will gather us together and get us to clap three times before we go off," revealed the 27-year-old.  
"These are little things that may not seem significant, but it has done a lot to improve the morale and vibe within the team. From day one, he instilled a hunger and winning mentality in us. I must say everything has been going according to plan under him."
Kim has also demonstrated an uncanny ability to get the best out of players who were not playing regularly before his arrival.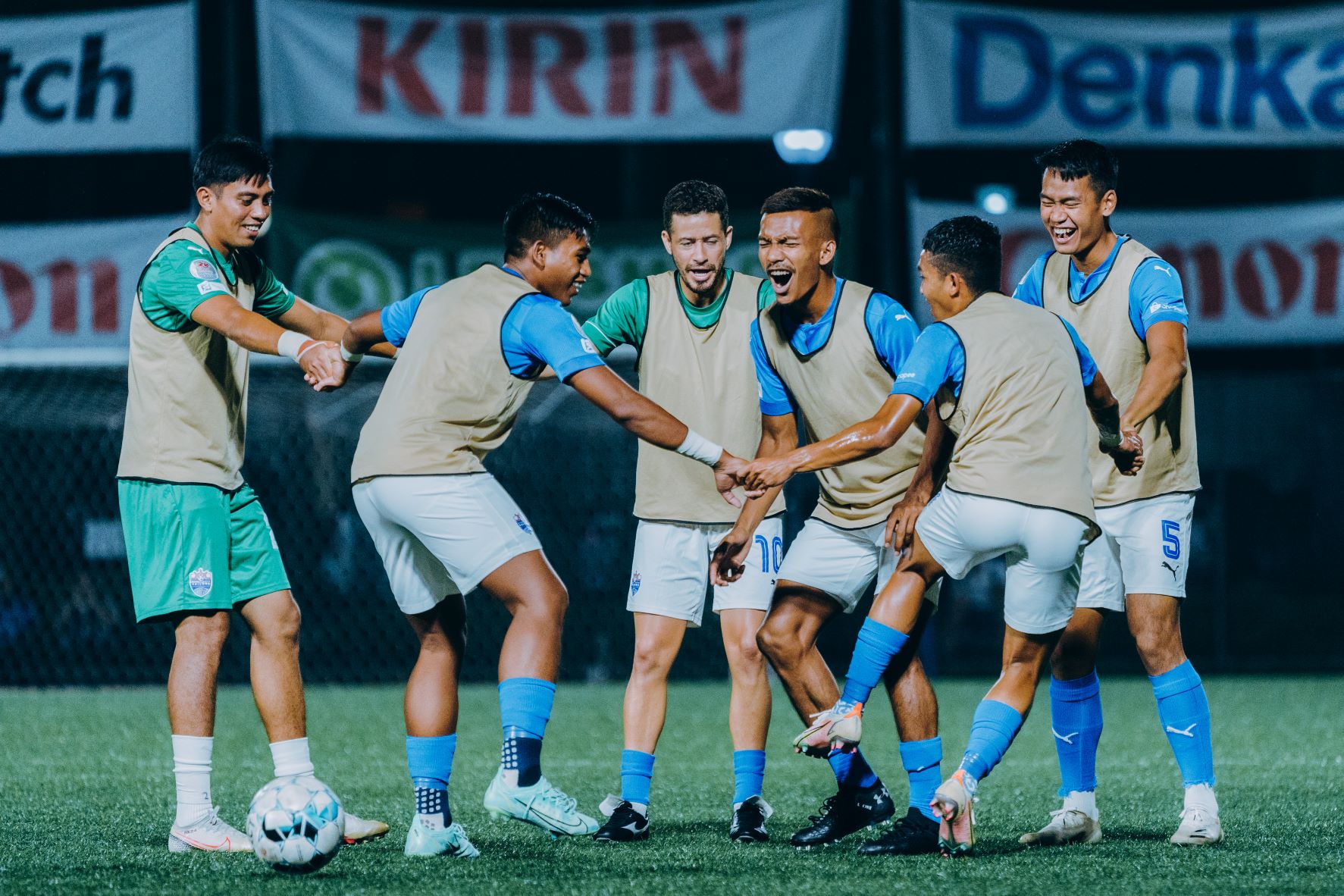 Along with the likes of Faris Ramli, Hafiz Nor and Adam Swandi, Tajeli has been one of the biggest beneficiaries. He has started five of the last six matches at right-back, this after an eight-game spell midway through the season where he did not get a single minute of game time. 
"Of course it was really frustrating not to be playing. It's never easy being at a big club, but I guess patience is a virtue," said the defender, who was part of the 2020 SPL Team of the Year. "I fought really hard every single day in training to be back in the team and I'm happy that Coach Kim can see that. 
"It's great having a coach like him who's willing to take risks and rotate players. He gives us freedom to show our abilities in every single training and game, and that has kept me going. Now that I've been given this opportunity to play, I don't ever want to lose it."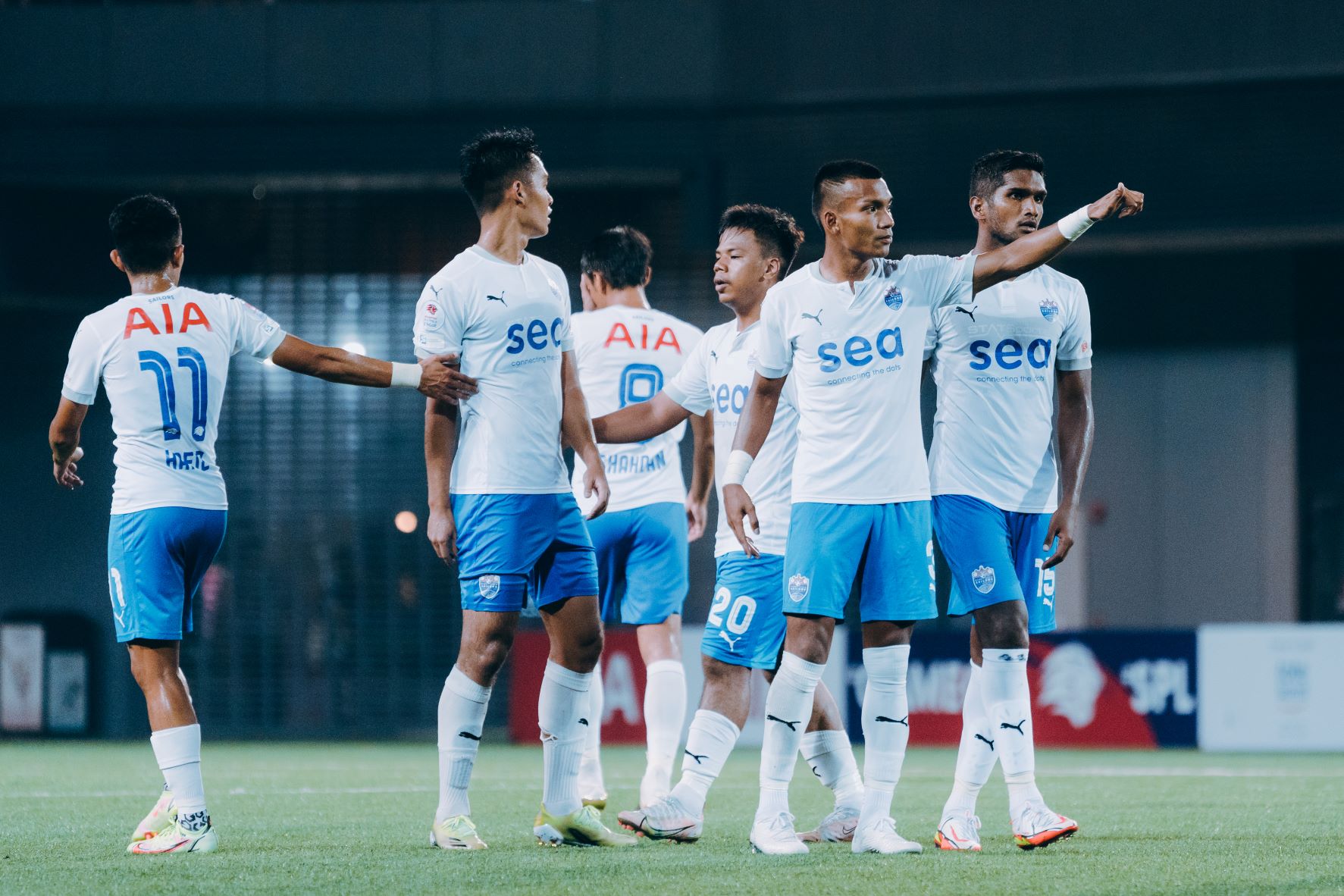 Now Tajeli and Adli are both looking forward to the prospect of getting their hands on the coveted SPL trophy, in what will be a first-ever league title in their respective careers. 
"It will be the first trophy for the club and I really want to be part of that history," said Adli. "I've won the (2019) Singapore Cup and (2020) Charity Shield (with Tampines), so a league title would complete the whole set for me nicely." 
"It's not done yet, so we have to take our final two matches seriously and cross the finish line strongly," he added. 
"It would mean the world to me because I've been dreaming to win the local league since the day I started my football career," added Tajeli, who is into his second season with the Sailors. 
"It would be an unbelievable feeling to see all the hard work and sweat paying off at the end of the season."
MORE FROM LION CITY SAILORS: