It has been a common sight in the Deloitte Women's Premier League (WPL) this season to see teams sit back and defend deep in a compact block when playing the Lion City Sailors.
Despite the fact that the Sailors are currently the top scorers in the WPL with 16 goals in five games, playing against such ultra-defensive sides has been a constant source of frustration for the team.
Indeed, Sailors head coach Yeong Sheau Shyan had remarked in the aftermath of their goalless draw with Tanjong Pagar on Sunday (July 31) that it was "tough" to play against teams that only looked to defend against them, and expressed her disappointment at the seeming lack of attacking intent shown by the opposition.
As one of the forwards in this Sailors squad, Dorcas Chu knows first-hand just how difficult and vexing it can be.
The 20-year-old, however, insists the onus is on the Sailors to find a way to overcome these teams. And she believes the best way to do so is to move the ball quicker in the final third of the pitch.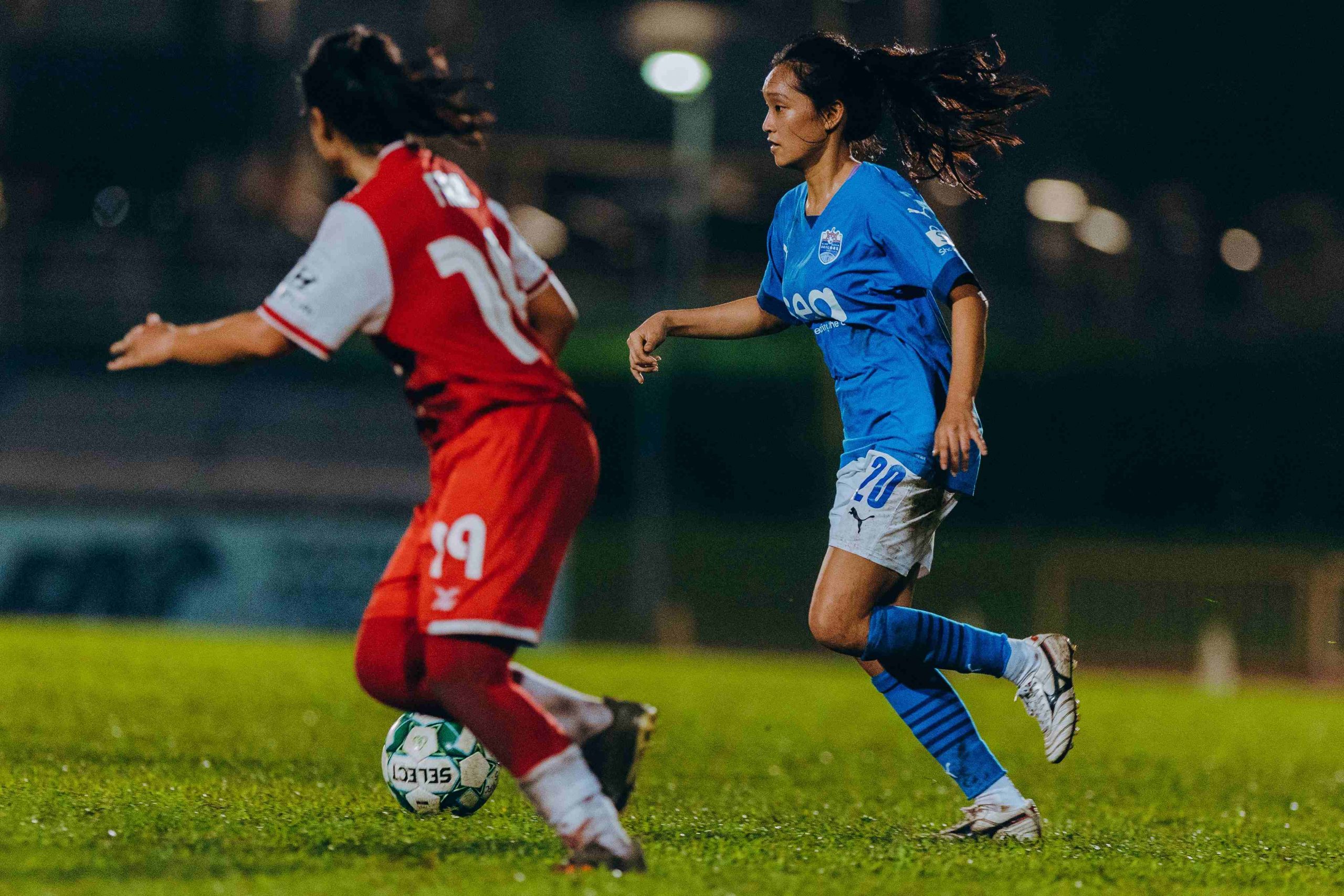 "We need to play faster football with one or two touches. It's hard to play fast when you take unnecessary touches," said Dorcas. "The aim is to draw the defenders out of their position. This will leave gaps in their backline, which we, as attackers, must then be able to exploit with our vision and creativity.
"But the space will only be left open for a few seconds, depending on how quickly the defenders recover. That's why it is so important for us to react and play faster. So we need to be wise with the passes we make, and the touches we take. This is crucial if we want to overcome a low defensive block.
"We need to work on this as a team – how to quickly attack the gaps that are open, be more creative with our passes and touches, and make dangerous runs into the box."
With three goals and one assist so far this season, Dorcas has been one of the standout players in the team. It is no surprise that she is often one of the first names on Sheau Shyan's team sheet, and has started four of the Sailors' five games this season.
Reflecting on her performances so far this season, Dorcas said: "I think so far, it's been pretty good. I've tried my best to follow my coach's tactics and plans for each game. 
"There were some moments where I could've done better, but ultimately I gave my best for every game, so I'm pretty happy and satisfied because that's all one can really do.
"It is important that I don't allow the mistakes I've made to define how good or bad I am. Instead, I make sure to learn from them, and not allow it to happen again. Overall, though, I really enjoy playing for the Sailors because I believe that Sheau Shyan is an amazing coach, and I'm so glad to be playing under her because I'm learning a lot."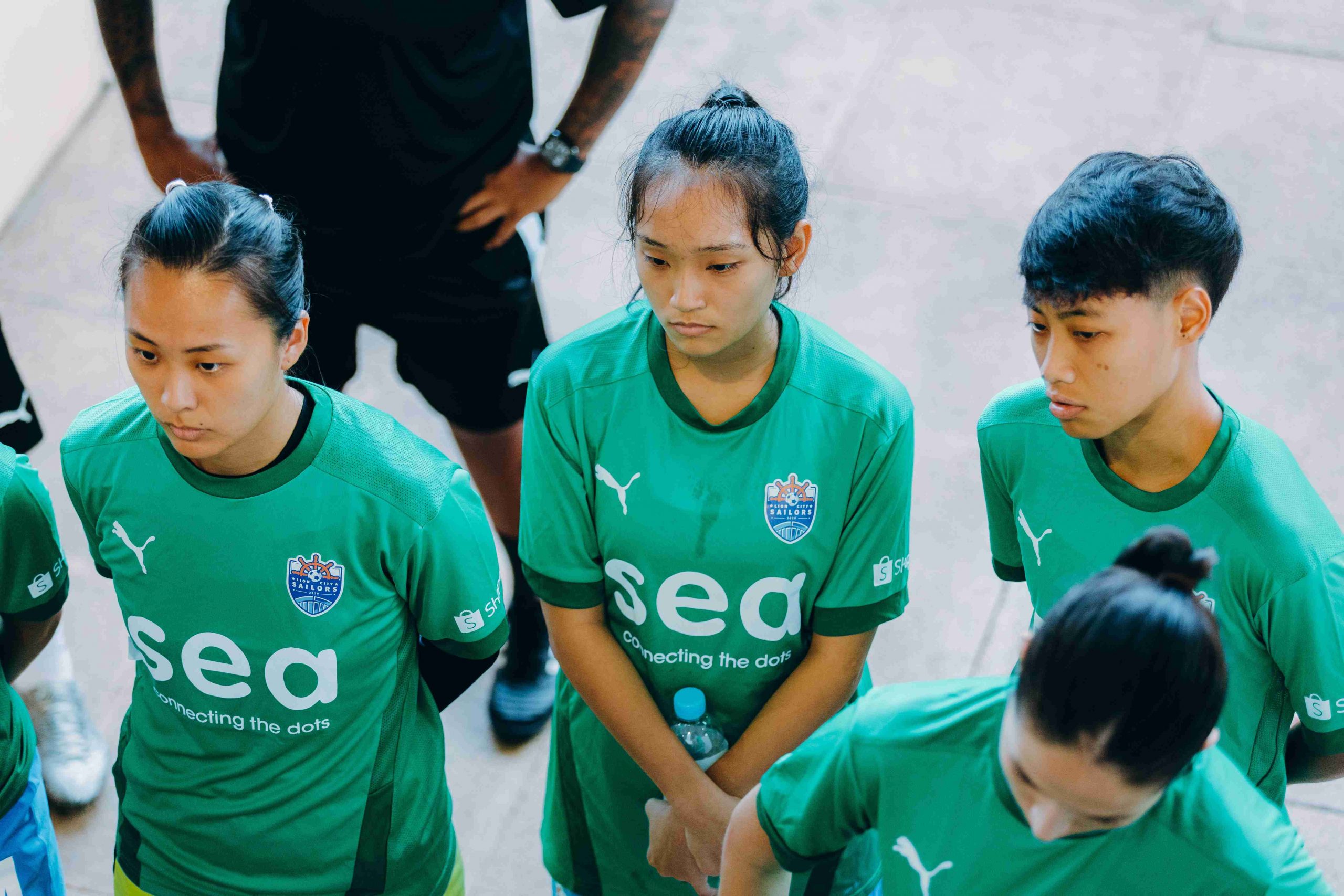 Indeed, Dorcas is determined to make full use of her experiences with the Sailors this season to improve as a player.
"Growth can't happen when you're still in your comfort zone. I'd like to step out of my comfort zone through the way I play, so that I can ultimately improve as a player," Dorcas mused. "Personally, as a forward, I want to learn how to take more risks when I attack. For example, this might mean attempting a more ambitious pass to try and break the opposition defence, rather than playing the safer option. I believe that this skill is essential if you want to create more scoring opportunities for your team.
"Playing for the Sailors, however, we can sometimes be so caught up in achieving our goals that we forget the reason why we are doing what we are doing in the first place – playing football. So, I hope that even though there might be pressure and some weight on our shoulders (to deliver the WPL trophy), we can all still enjoy playing football together as a team."
For now, Dorcas will turn her attention to helping the Sailors overcome Balestier Khalsa on this (3 Aug) evening.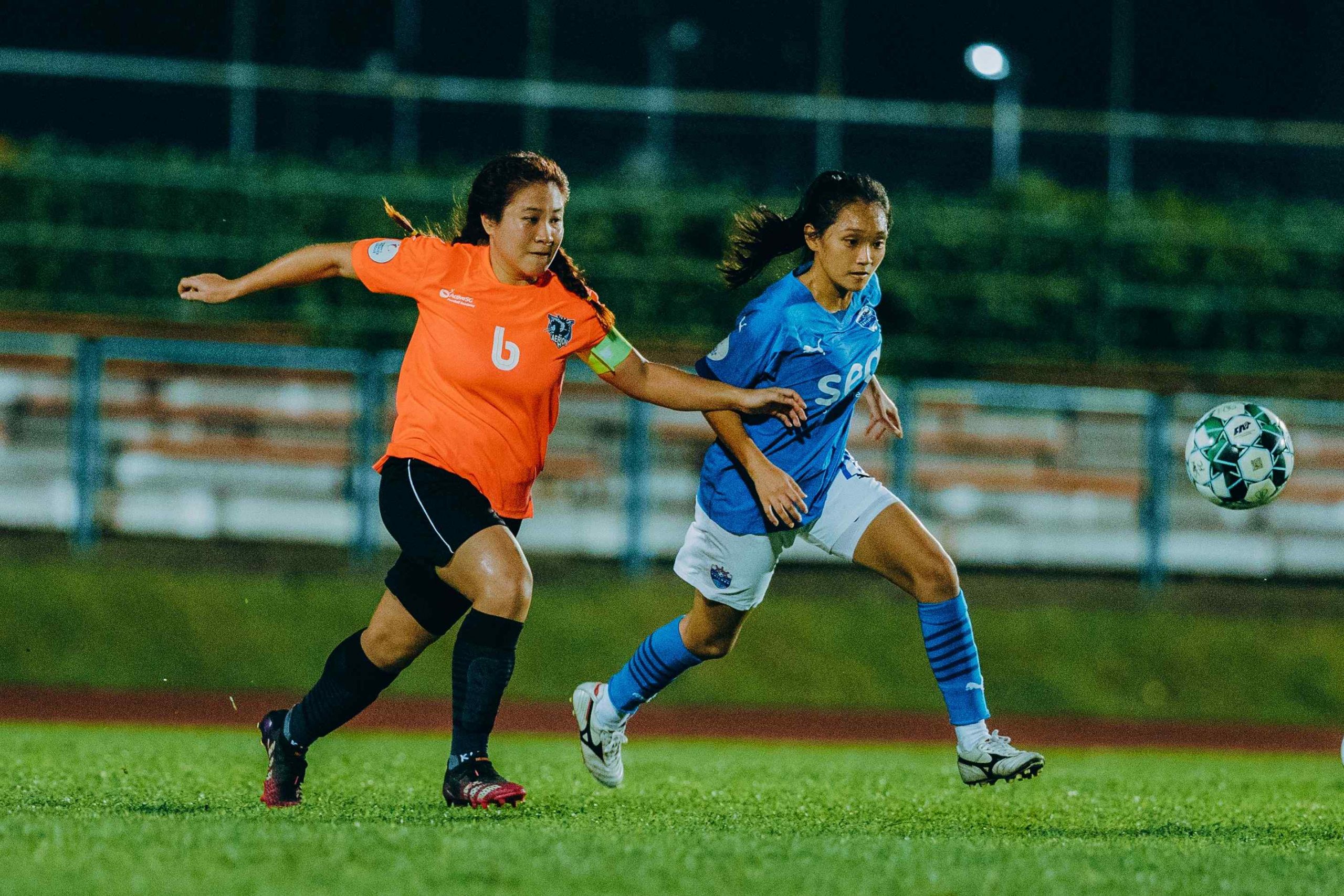 The match – which was previously postponed due to a few of Balestier's players coming down with Covid-19 – will afford the Sailors a chance to go three points clear at the top of the WPL table.
And Dorcas knows this is an opportunity that they will have to grab with both hands.
She said: "It is incredibly important that we get all three points against Balestier, as it means we stay top of the table.
"We were all very frustrated from the draw with Tanjong Pagar as it was the first time we failed to score. That has fired us up, because we don't want it to happen again, so we're working even harder to get the goals this time around."
MORE FROM LION CITY SAILORS: