Excitement is building in the air with the new Singapore Premier League (SPL) season set to kick off this weekend.
Last year, the Sailors enjoyed an encouraging first campaign as they displayed a swashbuckling style of football en route to finishing third in the league.
This year, Aurelio Vidmar's men are looking to take a couple of steps forward as they target a first-ever SPL title.
The Sailors have made several notable signings in the off-season to bolster their squad, with former Benfica midfielder Diego Lopes being the star acquisition. His experienced Brazilian compatriot, Jorge Fellipe, also comes in to shore up a defence that only kept four clean sheets in 14 games last season.
While the duo only started training with the Sailors last month, Aurelio foresees them making a swift impact on the team.
"Both of them started training four to five weeks after the rest so of course they'll be a bit behind," said coach Aurelio. "But they've been doing conditioning work to get themselves ready and also learning a bit of English as well.
"They're now getting a clearer understanding of our playing style and what the team requires of them, so I don't see an issue with them fitting in with the team."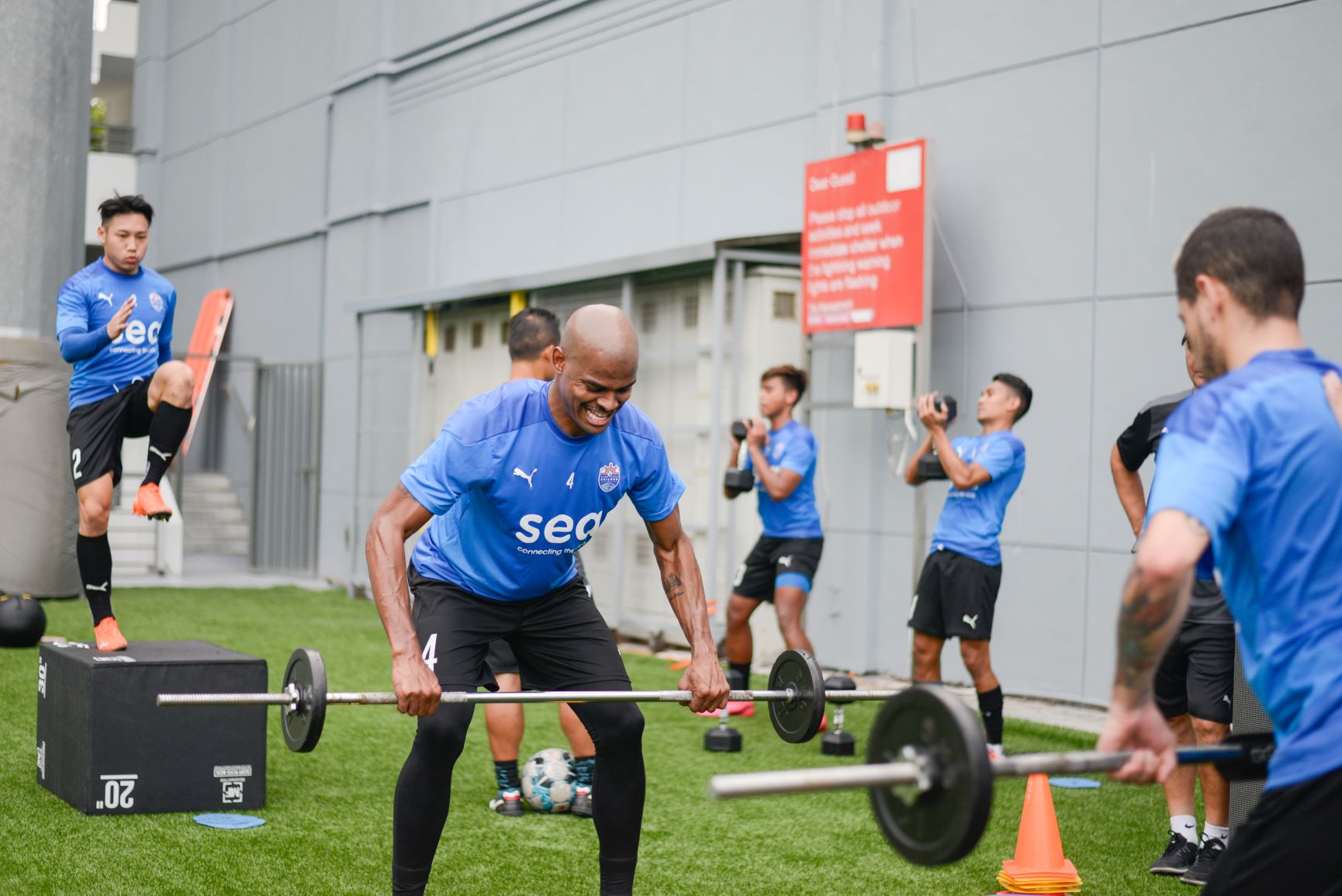 The Sailors also recruited exciting young local talents in the form of Nur Adam Abdullah and Amirul Adli to strengthen the core of the team. And, from what he's seen of them so far, Aurelio believes both players have what it takes to succeed with the Sailors this season.
"Nur Adam is an exciting young talent and he will fill our left-back position," said the former Socceroos captain. "While he's still young, he has got the mentality and attitude to go to a higher level. He always wants to learn and is taking things in on a daily basis, so I look forward to a great year from him.
"Adli – we obviously got him in to strengthen our backline. He's still rather young, but already has a lot of playing experience so he will be an asset to the team."
New signings aside, the Sailors have retained the bulk of their 2020 squad for the coming season. This includes the likes of captain Hassan Sunny, Gabriel Quak, Shahdan Sulaiman, and hotshot striker Stipe Plazibat.
After missing last season's run-in due to injury, Plazibat is now raring to go to make up for lost time, and Aurelio is certain the Croatian will finish among the league's top scorers again this year.
"He missed the last few games, but he still finished as the (club's and league's) leading goal scorer. Injury is part and parcel of football, so he has nothing to prove to anyone," said coach Aurelio.
"He's a proven goal scorer everywhere he goes. As long as he gets the required service from the team, I see him finishing as one of the leading scorers again."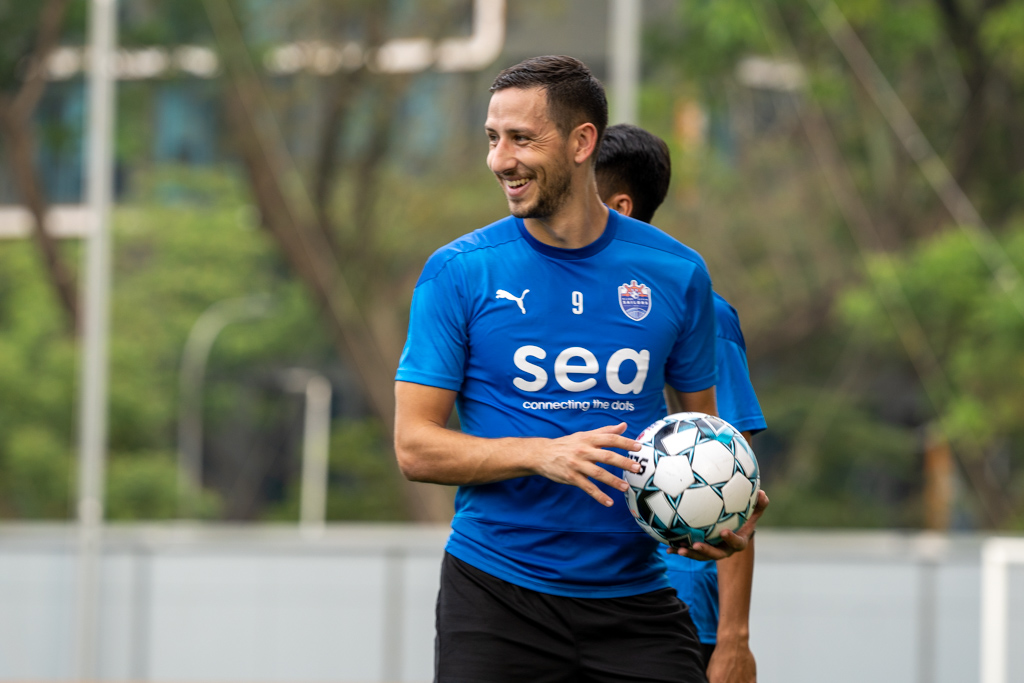 With Covid-19 restrictions still in place, the Sailors, along with the rest of the teams in the SPL, have had to tweak their pre-season preparations.
For example, the Sailors were only able to play one friendly match this pre-season. The match, played last weekend, saw the Sailors beat the Young Lions 3-1.
Nonetheless, Coach Aurelio has seen enough positives in training to feel confident that his team can live up to the tag of being 'title favourites'.
"It's the same for every team (to play only one friendly match) and we'll need a couple of games to get into gear," he explained. "But it's an encouraging sign to see that the competition for places has been fierce. Everyone's motivated and doing well, so it's definitely a good headache.
"We as a team have to live up to this challenge (of being title favourites). Since the privatisation of the club last year, everyone is obviously going to talk about us so we can't take a soft or lazy approach to go about our work. It's important that we go through the processes and be ready to turn up every week to perform. If we do, then obviously we can be ahead of everyone else and have a successful year."
The SPL fixture list has drawn up a mouth-watering opening game of the season for the Sailors, pitting them against last season's league runners-up Tampines Rovers. The Sailors suffered a heavy 4-0 loss to the Stags in the early stages of last season, before attaining a 1-1 draw in the reverse fixture.
While coach Aurelio acknowledges that his side will face a 'big' challenge for the SPL title from Gavin Lee's men, he believes the rest of the chasing pack are also capable of usurping them to finish near the top.
"It's always a difficult game against Tampines – they have a very good footballing style and a number of good players," said coach Aurelio. "But then again, every game is difficult. Look at what the others like Tanjong Pagar (United) and Hougang (United) have done over the off-season – they have massively improved.
"No team is going to have a bad season and sit there not doing anything to change things. So, I expect a much tougher season than the last one."
You catch the Sailors' opening match of the season against Tampines Rovers tomorrow, 5.30pm, LIVE on the Singapore Premier League Facebook page.
MORE FROM LION CITY SAILORS: