The Lion City Sailors took a significant step forward in their bid to win the 2022 Deloitte Women's Premier League (WPL), sweeping fellow title challengers Albirex Niigata (S) aside 4-0 at the Yishun Stadium on Sunday (14 August) night. 
The result meant the Sailors women took advantage of closest rivals Tanjong Pagar United's slip-up – a 0-0 draw with Balestier Khalsa a day earlier –  to go five points clear at the top with a game in hand. 
A clinical Nur Izzati Rosni hat-trick and a first WPL goal by Miray Hokotate Altun powered the Sailors past a much-improved White Swans outfit that was bolstered by mid-season arrivals – including former Japan international Kana Kitahara who was part of the team that finished runners-up in the 2015 FIFA Women's World Cup.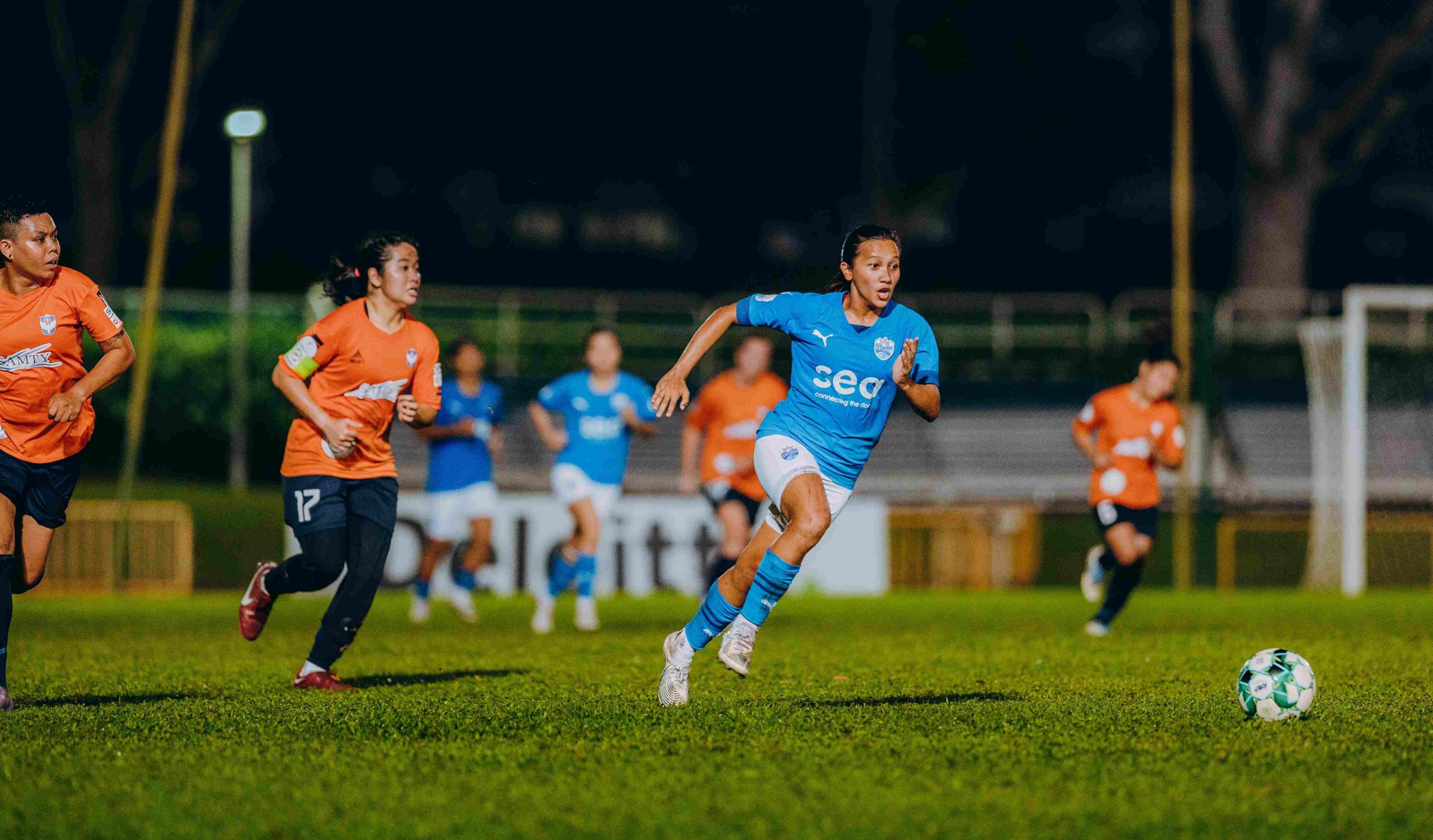 While Izzati earned the plaudits for her goals, Head Coach Yeong Sheau Shyan preferred to give credit to an all-round team performance that saw the Sailors women secure their fifth clean sheet in seven matches. 
"As compared to the previous two matches where the opponents were very defensive, this was a much more entertaining game with Albirex coming out to attack us. We were tested in both attack and defence," said the 44-year-old. 
"But the girls did what we've been training on – it's not easy to link up at the top when they're not used to it but that's the part that we've been constantly working on. There's still passes which are not completed, but we're getting there slowly," added Sheau Shyan, who was delighted with the lively display by new German signing Paula Druschke on her WPL debut. 
"Paula has settled into the team very quickly; her work rate both in attacking and defending impressed me massively. She adds another dimension to our game as a left-footed inside forward and I look forward to what more she can do in the coming games," said Sheau Shyan.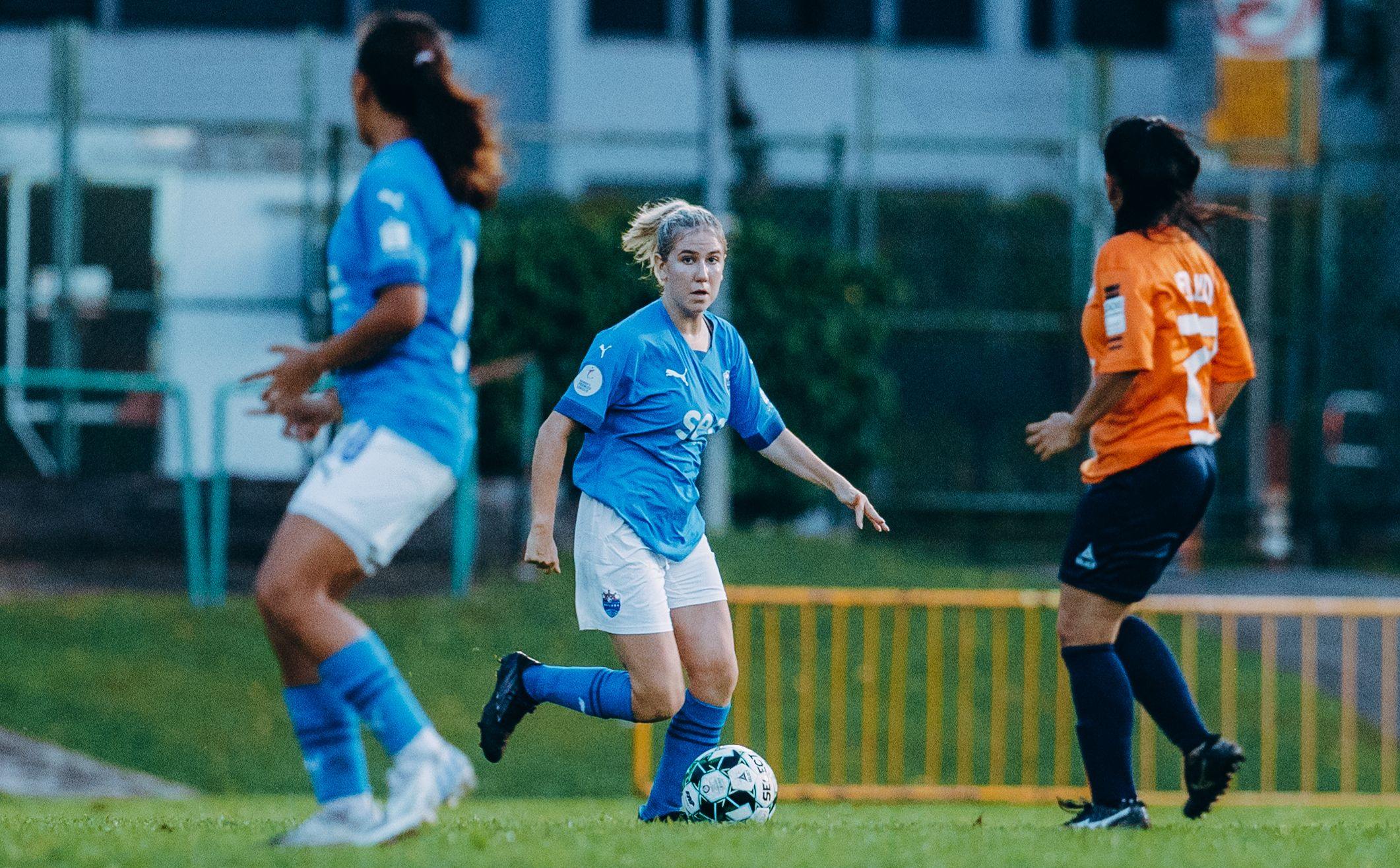 Izzati is now the WPL top scorer with eight goals, but like her coach, she pointed to the team performance as the key to Sunday's victory. 
"It's an amazing feeling (to score a hat-trick) for sure, but it's really all about the team – without my teammates' assistance, I can't finish. On the whole, everyone played their best. We were very disciplined in our positioning and really followed what Coach Sheau Shyan taught us," said the 23-year-old.
"We were calm, didn't rush things or follow Albirex's tempo. We didn't hurry when they played that long ball and just worked on winning the ball and slowly built up our play from there. 
"It seems like we were confident enough to pass the ball around, make those through passes in the attacking half and finish off the chances – which is good because that's what we've been working on in the past few training sessions."
Izzati struck just 47 seconds into the game to give the Sailors a perfect start, before Miray netted with an emphatic finish in the 39th minute to double the advantage.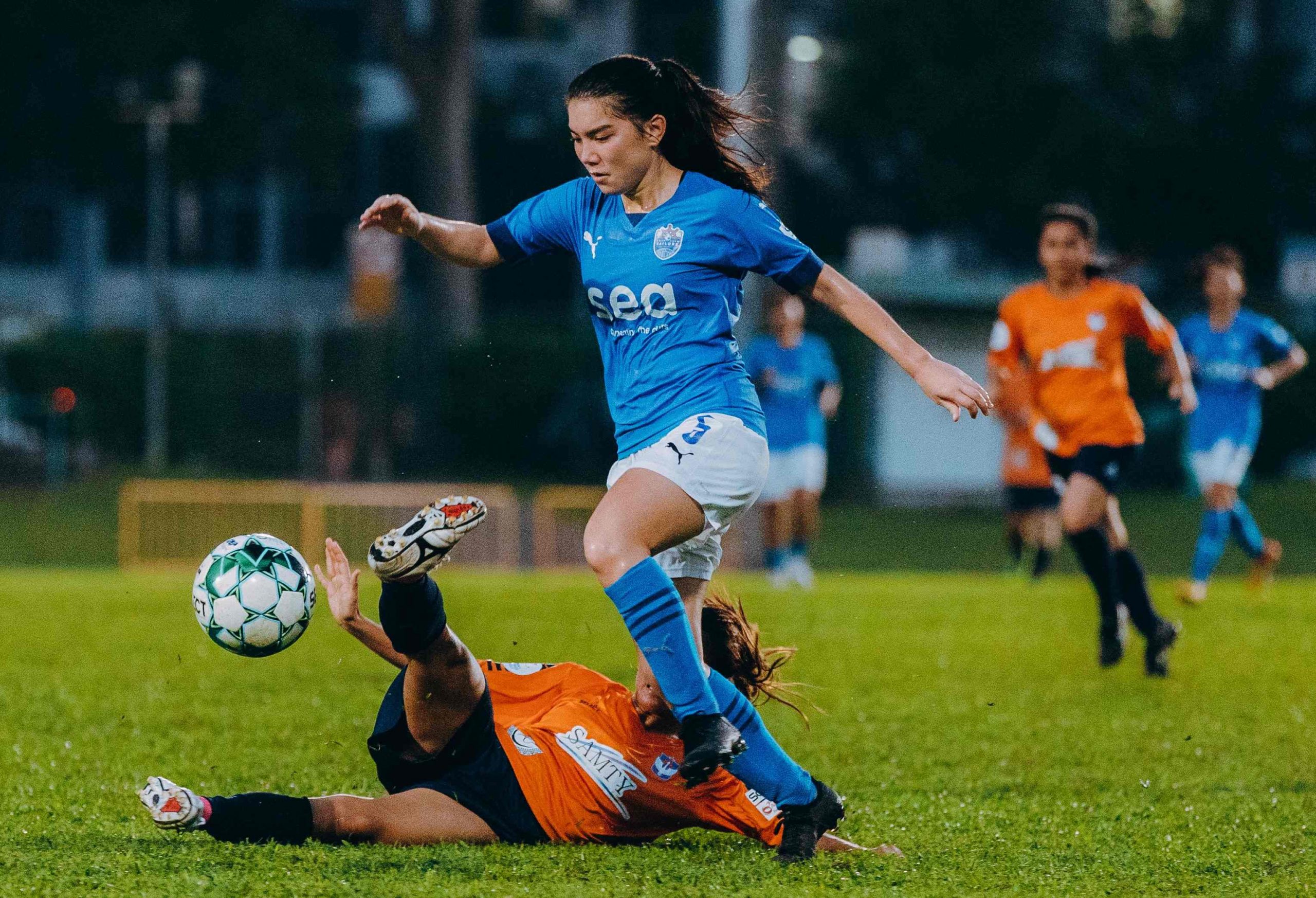 Izzati then curled a stupendous dipping shot into the top corner on 57 minutes, before applying the finishing touch to a great team move seven minutes later to cap off a memorable night. 
A combination of the woodwork, some desperate defending and a couple of stunning point-blank saves by goalkeeper Beatrice Tan late on meant the Sailors preserved a valuable clean sheet en route to their sixth win in seven matches.
"It was important for not just Beatrice, but also our defence to know that we can defend well against a former Japanese international. This clean sheet will give our girls a lot of confidence for the remaining games," said Sheau Shyan.
With five games left and a considerable advantage at the top of the table, the Sailors women are now widely viewed as favourites to win the WPL, but Sheau Shyan called for added concentration.
"We want to get the title – no doubt about that. But we have to go match by match and fight to get every three points out there," she stressed.  
"There are still areas of the game that we can improve on and that'll be our focus – to play even better and reward our fans who come to watch us."
MORE FROM LION CITY SAILORS: