As Lion City Sailors' interim Head Coach, Robin Chitrakar knows he has an important role to play from now to when a permanent replacement for the outgoing Aurelio Vidmar is appointed.
With the Sailors on a good run of form – they are unbeaten in their last five games, having won four of them and drawn one – Robin has the huge responsibility of ensuring that the team continues to pick up the wins as they work towards their goal of finishing as champions of the Singapore Premier League (SPL) this season.
While Aurelio will only officially part ways with the Sailors tomorrow (April 30), Robin has already been heavily involved in leading the training sessions for the senior team.
And the 44-year-old, who holds an AFC Professional Coaching Diploma, revealed that his main focus at the moment is on continuing the good work that Aurelio has done with the Sailors.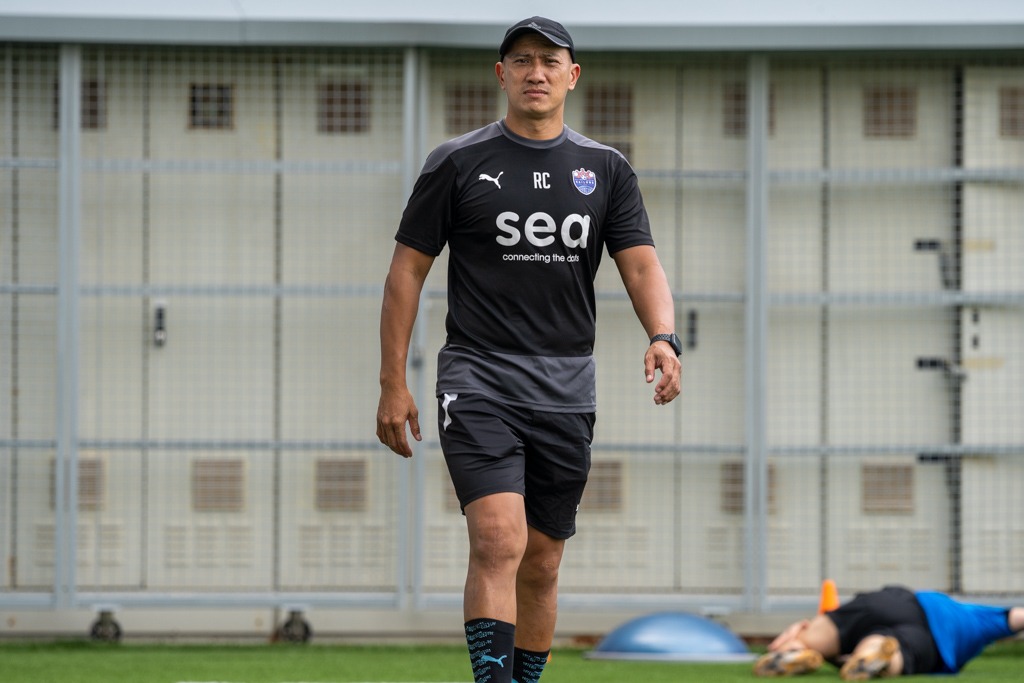 "I'm not here to make huge changes. Coach Aurelio has done very well with the team…he has laid a solid foundation, so my role now is to simply carry on from where he left off," Robin explained.
"Under coach Aurelio, the team's philosophy was to attack, and that is what we'll stick to because it's proven to be effective. But of course, we'll reflect and make some tweaks according to who our next opponent is."
This is not the first time that Robin, who is also the head coach of the Sailors' Under-21 side, has managed a senior team in the SPL.
About a decade ago, when the SPL was still known as the S.League, Robin was the head coach of the Young Lions. During that stint, which lasted from 2011 to 2012, he worked with and helped develop several of the current stars in the Sailors squad, including Faris Ramli, Gabriel Quak, Shahdan Sulaiman, Aqhari Abdullah and Tajeli Salamat.
While acknowledging that it has been "quite long ago" since he led a senior team, Robin is confident that, together with the rest of the technical team, they will be able to stabilise the ship in the absence of a permanent head coach.
"On the player front, everybody knows that we have top quality in our ranks. But we also have a very strong technical team and dedicated backroom staff who all work hard to help the team perform at their optimum on match days," said Robin.
"So, I don't have any concerns about taking on this role because the support is there. I'll be working closely with everyone, especially assistant head coach Noh (Rahman) and Head of Sports Science Mario (Jovanovic) to keep the Sailors going until a permanent head coach is found."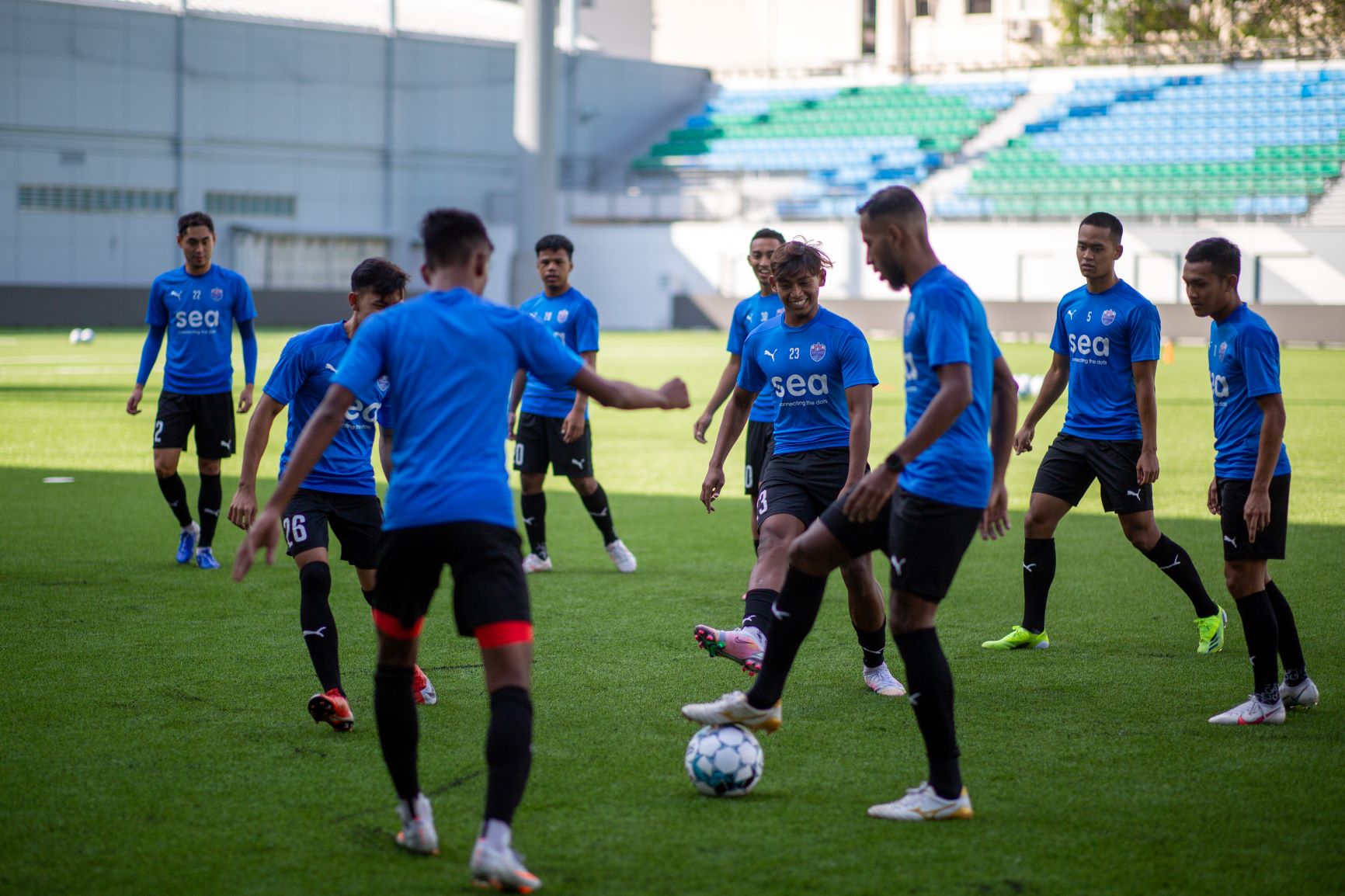 The Sailors are currently second in the SPL, just three points behind league leaders Albirex Niigata (S). They will next take on Geylang International at the Jalan Besar Stadium next Sunday (May 9), at 8.30pm.
Robin believes the two-week break in between the Sailors' last game against Hougang United (a 1-0 win over the Cheetahs) and their next fixture against the Eagles will be beneficial for the players.
"The boys are all going to miss Aurelio, so it's good that we have two weeks before the next match, because then it'll give them more time to adapt to life without him," Robin elaborated.
"It's important that everyone is ready for the visit of Geylang. They're a very good side that retains possession very well. They were unfortunate with injuries early in the season and failed to make their chances count, but they are a very dangerous team overall. We've got to be wary especially of their attacking set-pieces, so we'll have to prepare for that."
And while Robin may not be in the Sailors dugout as the team's head coach for long, he has promised the club's fans that he will do all he can to make them happy.
"Like everyone else here at the club, I'm only focused on helping the Sailors win the SPL this season," Robin declared. "It's an honour to be given this responsibility, and my promise to the Sailors fans is that I will work my hardest to tide the team through this period of transition.
"Ultimately, we want to make our fans happy by playing entertaining football while getting the right results. That is what I intend to achieve with the Sailors, and I hope you'll continue to give me and the team your utmost support."
MORE FROM LION CITY SAILORS: