He counts the likes of Chelsea midfielder Mateo Kovacic, AC Milan star Ante Rebic, Inter Milan's Marcelo Brozovic, Juventus Marko Pjaca and Bayer Leverkusen defender Tin Jedvaj as among some of the talents that he has worked with in his career.
In fact, no less than 9 players from the 23-man Croatian squad that finished second in the 2018 World Cup in Russia have, at one point of time in their careers, been trained by Mario Jovanovic.
Even so, Mario believes his current undertaking – as the Lion City Sailors' Head of Sports Science – could be his most rewarding yet.
Hailing from Croatia, Mario joined the Sailors in February this year after a four-and-a-half year stint at Qatar's renowned Aspire Academy.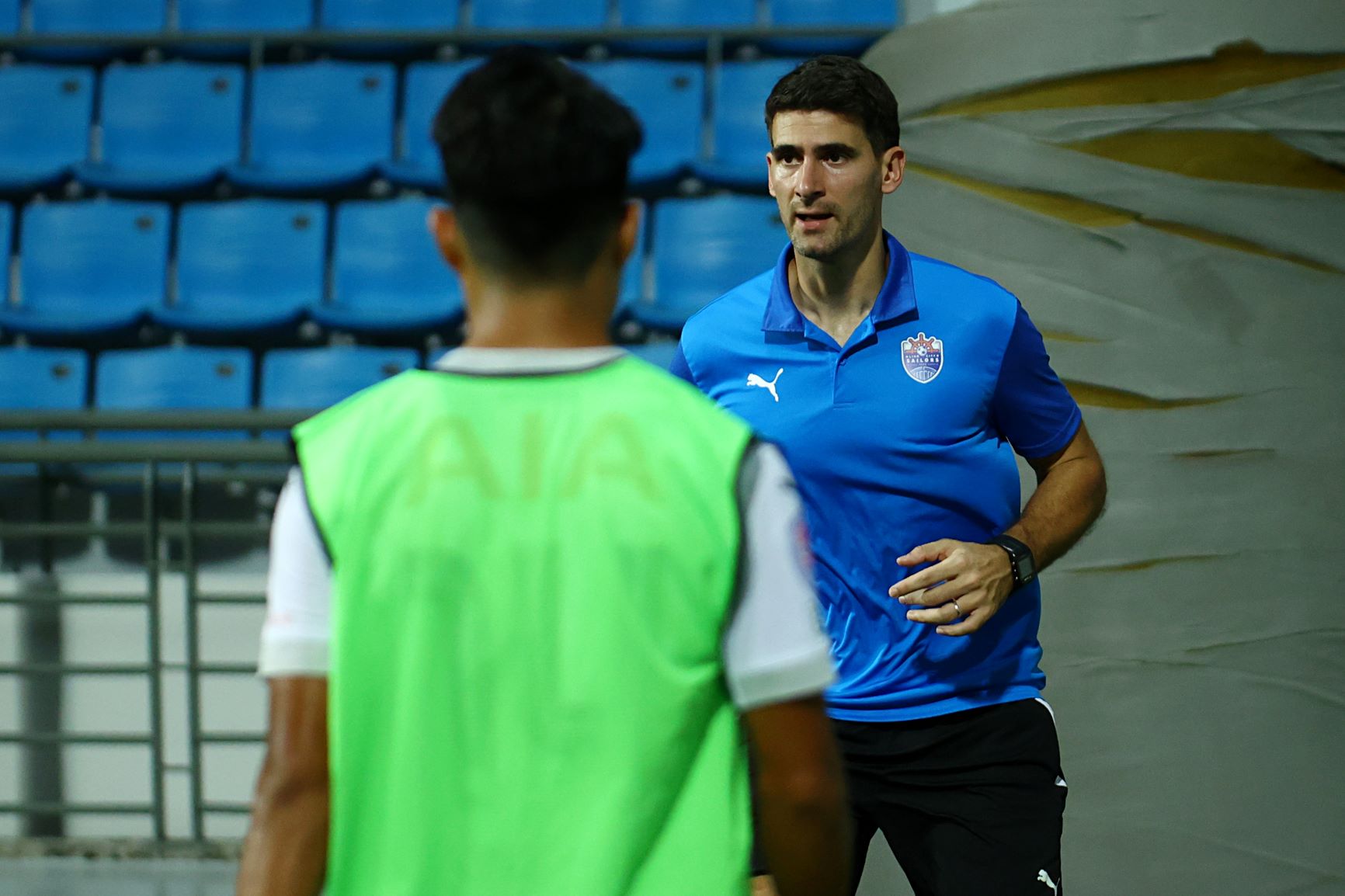 His appointment comes as part of the Sailors' ongoing efforts to strengthen their expertise off-the-pitch, with Mario set to oversee a specialist team that currently comprises strength and conditioning coaches, as well as sports trainers.
With such an impressive CV, Mario's appointment can be considered something of a coup for the Sailors, but the 36-year-old revealed that he was equally excited to join the Sailors, having been impressed by the vision and ambitions of the club.
"From my conversations with the Sailors management, I understood that they were serious about growing the club," said Mario. "They're investing a lot in the academy, they're building the team, and their ambition is to improve the players and to be a catalyst for changing the mindset about football in Singapore.
"I also really liked that (Sailors chairman) Forrest Li was very clear with his objectives regarding the Sailors. And it's not just talk – I can see clearly the steps being taken to drive the club towards the direction they want to go.
"I was sold on the Sailors story. The prospect of being part of something new, and building something big really appealed to me. This was a good opportunity for me to roll up my sleeves and deliver in a new country."
However, Mario's journey into the field of sports science actually started in somewhat unfortunate circumstances.
A former player with top-tier Croatian side HNK Rijeka, Mario's playing career was cut short after he ruptured his anterior cruciate ligament at the age of 21.
But that proved to be a blessing in disguise, as it allowed him to focus on getting his Sports Science degree at the University of Zagreb. He excelled in his studies, and was offered a position at the University to do a Phd. in Sports and Exercise, but this time, with a specific focus on football.
"It's probably a good thing I focused on my studies because I probably was not good enough to continue playing professionally," Mario admitted, laughing. "I had a decent level, but was not at an international level, so I just decided to stick to studying.
"That was a key moment in my life because it really helped to kick off my career in sports science."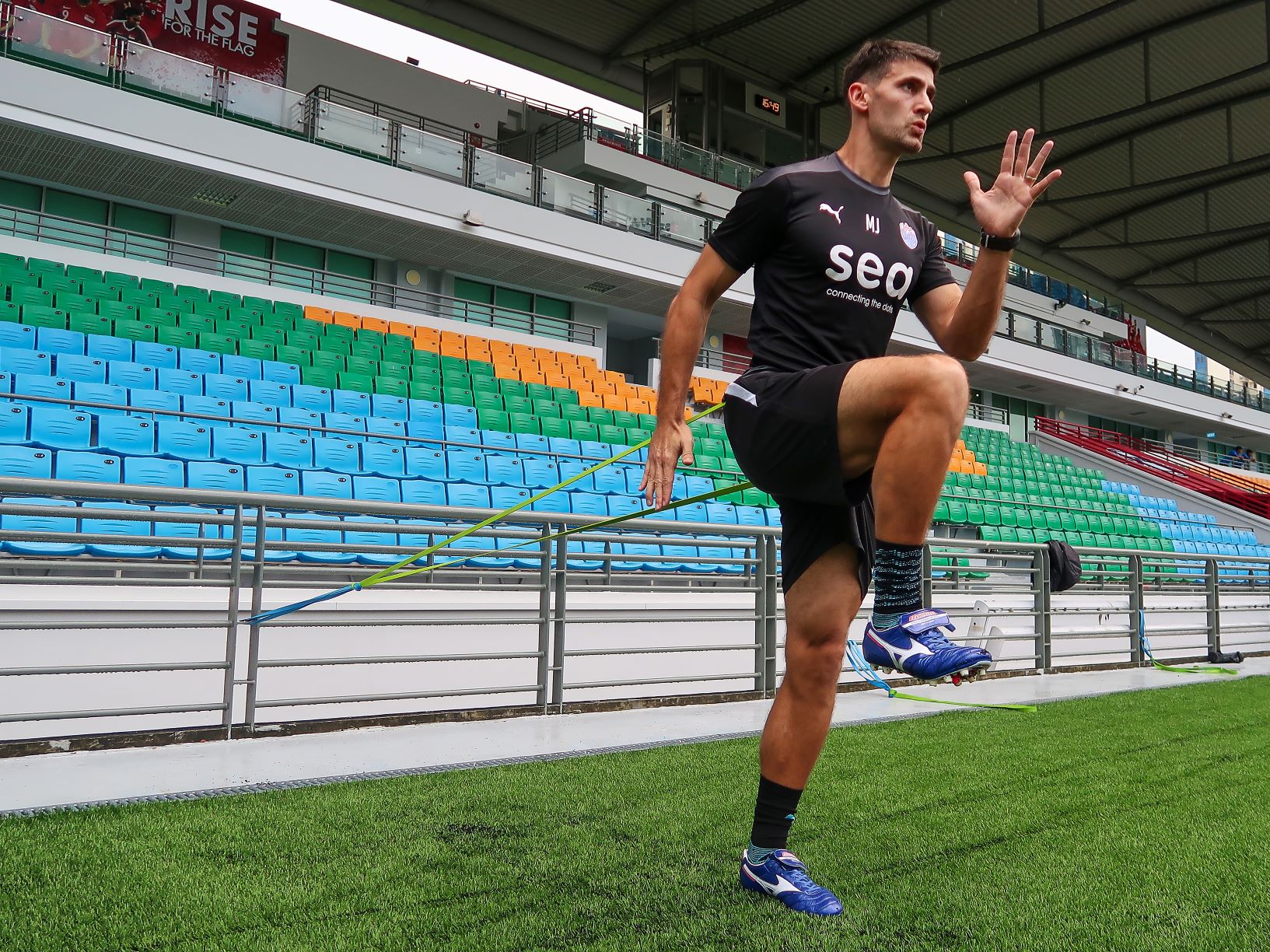 Thereafter, Mario re-joined his old club as the Strength and Conditioning coach managing the Under-21 team and overseeing academy work at the Rijeka academy. It wasn't long before his talents were noticed by the Croatian Football Federation, who offered him a job with the National Youth squads as a Strength and Conditioning coach.
It was there that he played a role with the Under-21 team in helping many of the current stars of the Croatian National Team become the players they are today.
And now, Mario is hoping to do the same for the Sailors.
"The players here have already reached a certain level, but my aim is to help them go beyond that," Mario declared. "The long-term objective is to optimise the training process, to bring it to a level that is necessary for the club's ambition, and to maximise the potential that we have with the players."
Further explaining his process, Mario added: "I always say that half of the coin in football is the physical performance side, but never forgetting that he needs to be a talented footballer as well. When you talk about modern footballers, for me, before he is a player, he has to be an athlete.
"We're looking at how training will impact a player over a period of time, because that's the nature of our physiology – things don't happen overnight. Ultimately, our aim is to build all-rounded, holistic athletes who will help the head coach and the team deliver results on the pitch."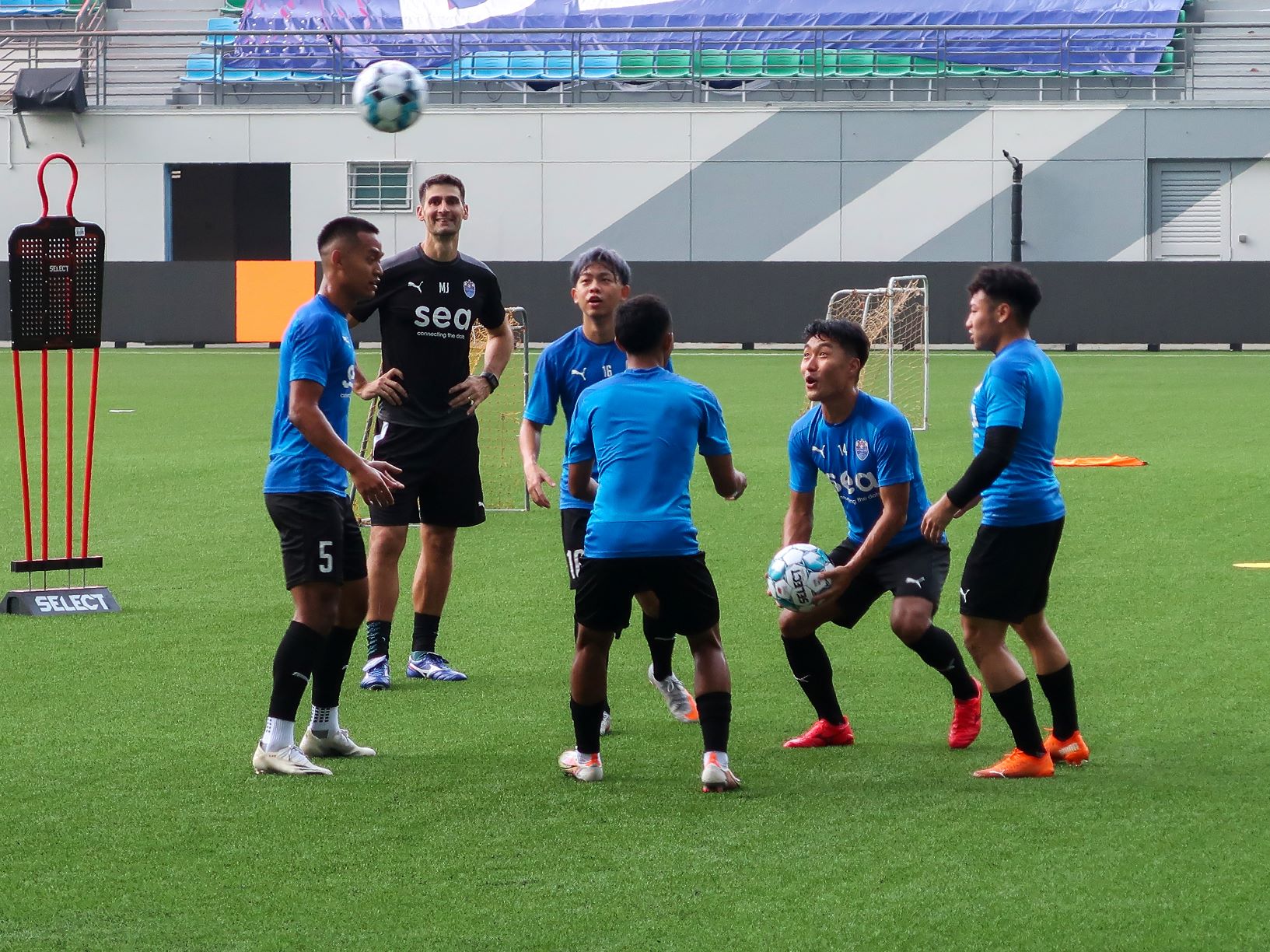 Having joined the Sailors just a week before the season started, Mario concedes that his main task now is to, together with the help of the backroom staff, optimise player conditioning so they are match-fit and ready to give their 100 percent on the pitch.
"At this moment, we are in season, which means we are focused on match day performance," said Mario. "So, we're not pushing them to the limit from the training side of things, because that can produce negative results.
"A big part of our work is also to try and help players mitigate the risk of injury, and to help them recover. So, we try to monitor their load, do injury prevention work before the sessions, as well as some strength and power work in season – whatever it takes to keep the players we have on the pitch.
"But this process for the first-team is always driven by the head coach, because he has a certain style of play, a certain mindset regarding the training session and how it's going to look. What we need to do is tailor our approach for that perspective – we're just a small piece of the puzzle that needs to fit into that big picture."
While Mario has been with the Sailors for barely two months, he says he already feels comfortable at the club.
"The first few weeks was about getting to know the squad and rest of the staff, building relationships, and getting the buy-in from the players," said Mario. "These are first team players, so they already have their own routines, which means that whatever I am doing has to be tailored for their needs.
"But the whole squad really tries to push themselves out of their comfort zone and are always seeking ways to improve. So far, everyone has been great in welcoming me into the team. The integration has been very smooth, and I couldn't be happier."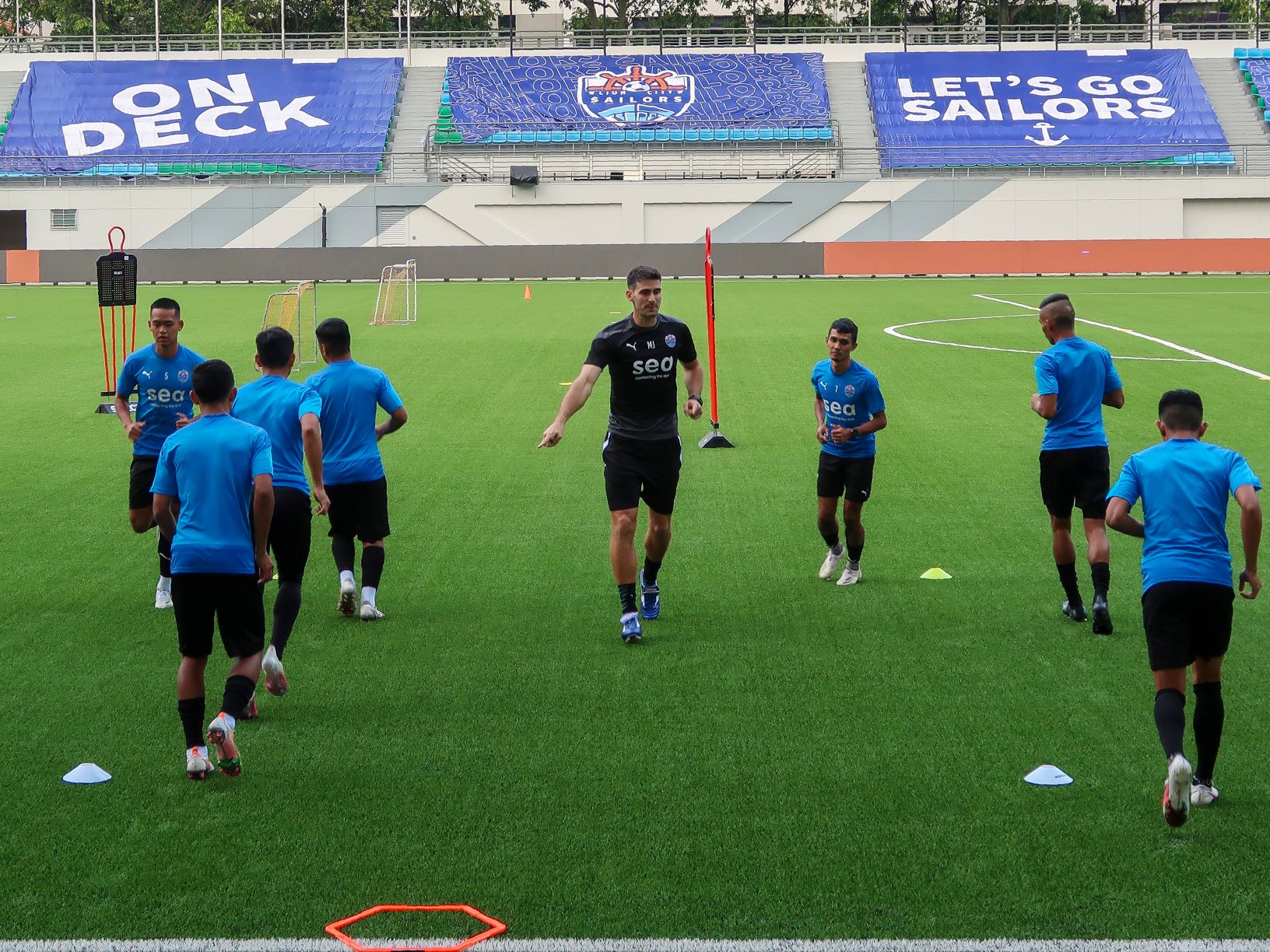 And Mario claims that the competitiveness of the Singapore Premier League (SPL) will go a long way to helping the players improve.
"To be honest, the SPL is much more competitive than I thought," Mario mused. "The difference between the teams is not that big, and everyone is able to compete at a high level. I've been following the league closely and I'm very impressed with what I've seen.
"This competitiveness is good for the league and for the players as well, because that's how you develop – in high-performance, high-intensity competition. Hopefully, though, we will be able to emerge as the best team this season and win the title."
MORE FROM LION CITY SAILORS: