If you were to take a look at Gabriel Quak's highlight reel this year, you would see an array of tricks and flicks, long-range goals, clever assists, and even a cheeky individual effort that he counts among his personal highlights this season.
Not for nothing was Gabriel selected as the Singapore Premier League's (SPL) Player of the Year – the 29-year-old has had an outstanding campaign for the Lion City Sailors, racking up five goals and seven assists in a truncated 14-game season.
The Singapore international, however, believes it was not the eye-catching things he did on the pitch which led to him winning the Player of the Year award.
Rather, it was the consistency he showed throughout the season that gave him the edge over the other two contenders for the Player of the Year award – teammate Stipe Plazibat and Albirex Niigata (S) striker Tomoyuki Doi.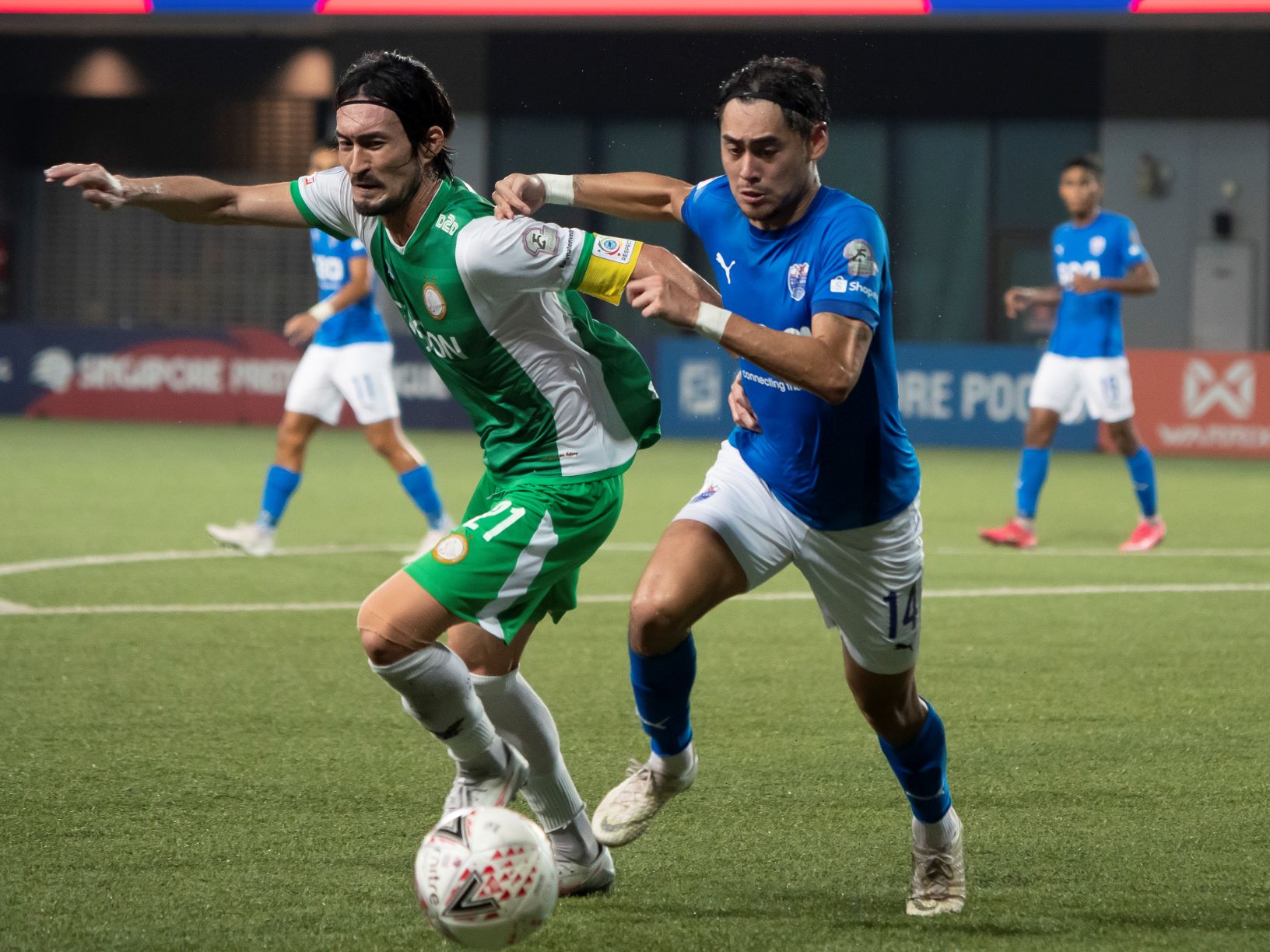 "When I was in my early-20s, I would play well in one or two games, then not do so well in the next two matches," Gabriel explained. "I already knew what I could offer, and there were brilliant moments, yes, but there also moments where I went cold.
"But over time, and especially this year, I've added consistency into my game. And I think that's what the fans, the coach, and my teammates want to see, because they would like someone who's reliable and can be called upon to deliver.
"I've shown in every game this season that I'm able to consistently contribute goals and assists or play a key part in the build-up. That's the most pleasing thing for me this year."
Gabriel, who joined the Sailors earlier this year after leaving Warriors FC at the end of last season, highlighted the desire to make the most of his footballing career as a driving force behind his consistency.
"A footballer's career is not long, and each year only brings you closer to the finish line," Gabriel mused. "In the last few years especially, I've been more focused on getting my game to a higher level. And this year, with me joining a new club and being happy where I am, I am better able to perform on the pitch."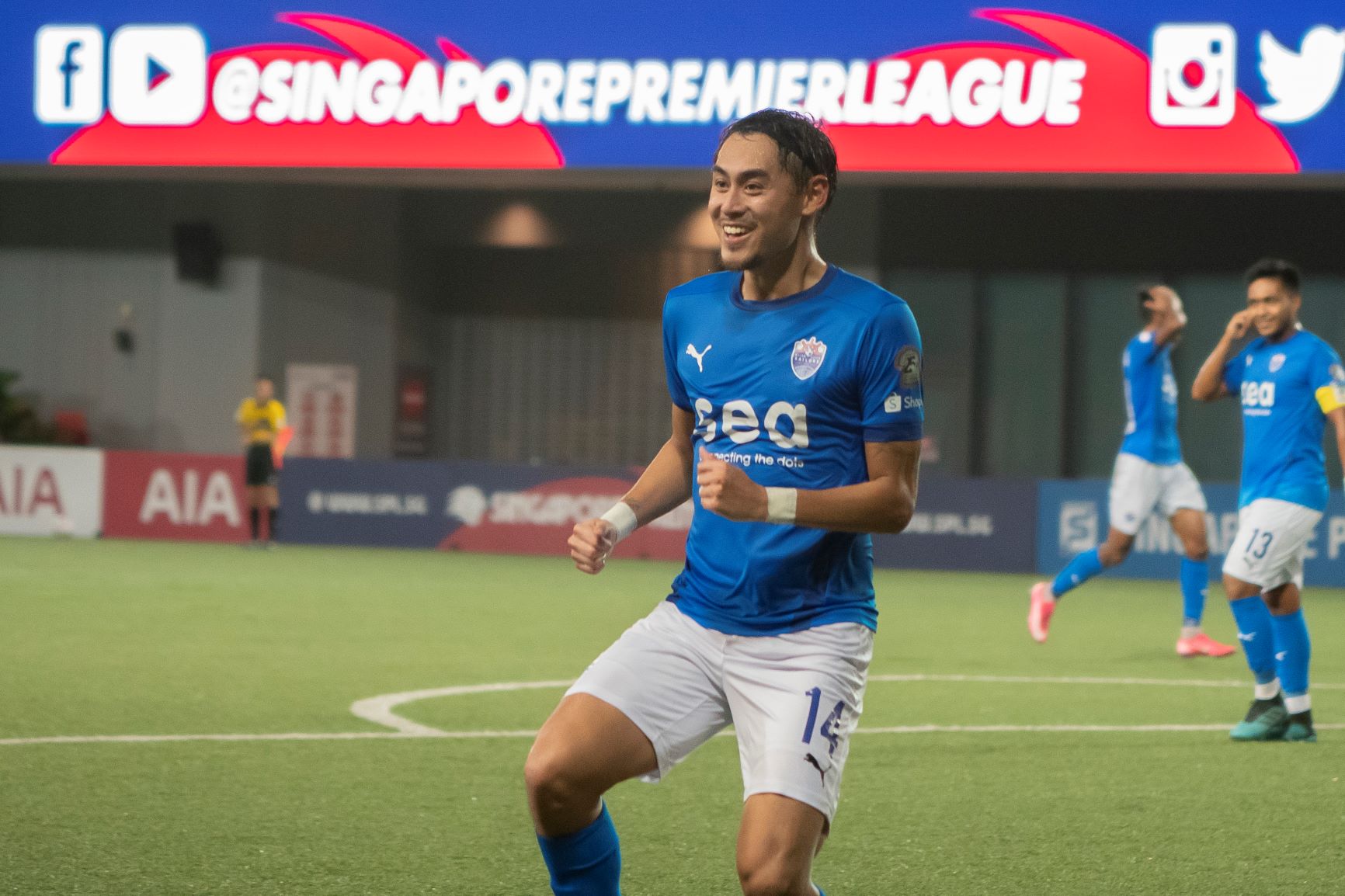 Gabriel also credited Sailors head coach Aurelio Vidmar for giving him the freedom to express himself on the pitch.
"As an attacker, if I'm playing in a team that wants to park the bus, I won't be able to showcase my true ability," said Gabriel. "So, I think the Sailors' possession-based, attacking style of play suits me perfectly, while coach Aurelio gives me the trust and the freedom to express myself in the attacking third – and that has reaped dividends."
Having been deployed either on the wings, in the centre of the park, or as a false-9 by Aurelio this season, the versatile Gabriel is relishing the responsibility of being among the team's most important players.
Nonetheless, the ex-Navy FC star acknowledges that he can only do so much as just one of 11 players out on the pitch.
That is why he is encouraged to see the quality and strength in depth of this Sailors squad, which had five players in the SPL's Team of the Year. In addition, Stipe also took home the Top Scorer award, while midfielder Saifullah Akbar was named the Young Player of the Year.
"It's good that my teammates bagged their awards because it will only do wonders for their confidence," Gabriel said. "And when you get that good vibe, it can rub off on the whole team.
"When you know that your striker is the top scorer, and behind him, you have the Young Player of the Year, you go into every game full of confidence. So, it's definitely exciting to be in this team, and I think we can do something good together next season."
And what exactly is the "something good" that Gabriel thinks the team can achieve?
"We have to win a trophy next season," Gabriel declared emphatically. "Although we gave a good account of ourselves this year, we fell short. I think it's not acceptable. We really need to go for it, there's no room for failure next season.
"If it's a full season, with both the Singapore Cup and the AFC Cup, it'll be a tough one. But with the depth that we have, we can achieve something great. It's a crucial year for us, and everyone needs to step up.
"And I think we can."
MORE FROM LION CITY SAILORS: