The Lion City Sailors' Elite Under-11 team left an indelible mark on the Gothia Cup earlier this year between 17 to 22 July, finishing in joint third-place in the 7-a-side tournament – in which 50 teams from 21 nations competed in. 
The Gothia Cup is an annual international youth football tournament held annually in Gothenburg, Sweden, one that has grown into one of the largest and most prestigious youth football tournaments in the world since its inaugural edition in 1975. The tournament typically spans a week and includes not only football matches but also various cultural and social activities, making it a holistic learning experience for participating youth.
The young Sailors clinched five resounding victories en route to the semi-finals, including an 11-1 victory over Swedish side Kungsbacka IF 2. For Head Coach Kevin Tan, it was his charges' adaptability and resilience that brought a smile to his face. 
"The kind of matches and playing styles we encountered wasn't something we're used to in Singapore. Witnessing the boys rise to the occasion brought me a real sense of pride, especially the way we were able to adjust to what our opponents were doing out on the pitch," said a satisfied Kevin.
"The adaptability – and the final results, of course –  was great to see," he added.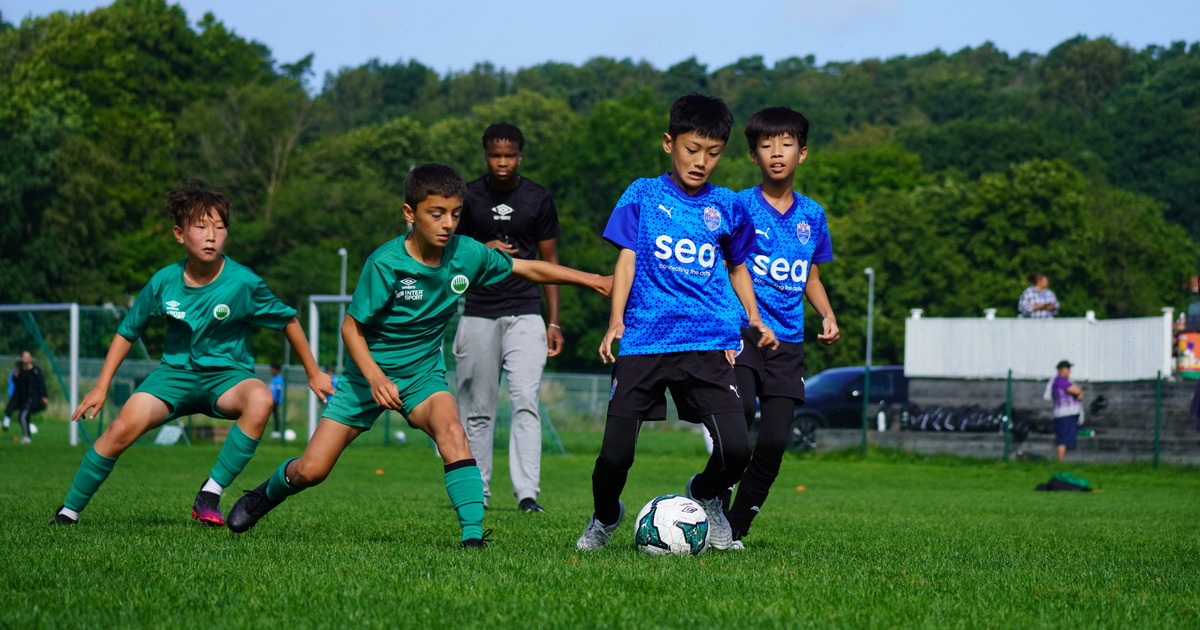 Kevin believes the experience has had a transformative impact on his players, perhaps most notably in the collective mental toughness.
"In some matches, the opposing players were much bigger and played with considerable physicality, but our boys rose to the occasion, embracing the challenge. They didn't back down, and that kind of mental fortitude was fantastic," said the 29-year-old coach, who drew from the example of the quarter-final encounter that pitted his team against Costa Rican side Futbol Consultants Edson Soto. 
The young Sailors kept their heads up, found an equaliser in the closing moments of the game to make it 4-4, and went on to prevail 15-14 in a dramatic penalty shootout to earn the right to play in the semi-finals. 
It was in this match that Kevin's young charges faced their toughest test and were felled. A hard-fought battle against Chilean side Academia Sebastian Roco as they lost on penalties this time after the game ended 3-3 in regulation time. 
But even in defeat, there was a bright silver lining. 
"Despite playing in a semi-final  – possibly the biggest match of their lives  – everyone in the team stuck to our principles and philosophies. We kept doing what we have always worked on in training, we didn't change our game plan just to get a goal even in a desperate situation," said Kevin, who broke into a smile as he thought of the match that brought on bitter-sweet memories.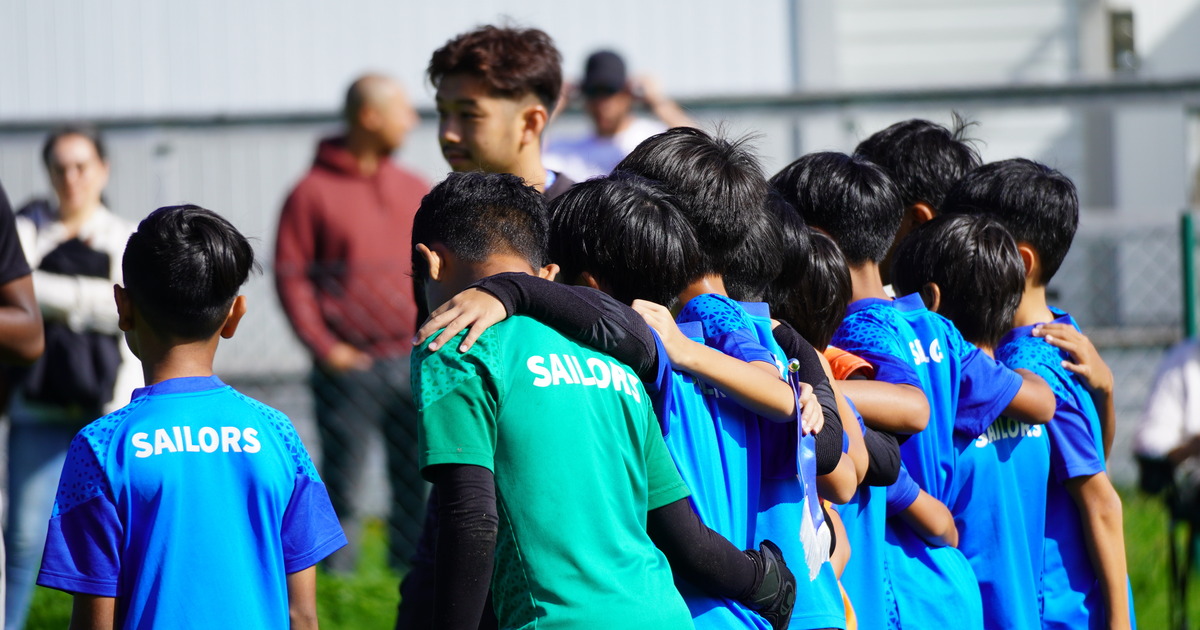 "The boys consistently kept faith in one another and our philosophy too, and were resolute in ensuring that their opponents never got an 'easy' game," he added, with pride in his voice. 
The Gothia Cup was more than just a football tournament for these young Sailors. 
"Staying with my teammates and competing alongside them was really a happy experience for me," said 11-year-old Sho Tay-Takayama Xiangyu, whose recollections matched the observations of his coach Kevin. 
Said Kevin: "The boys watched over each other and made sure to remind each other to do essential tasks, like coordinating meals and navigation when we were out in the city – it was clear that they actively supported one another. 
"What really impressed me was how the players themselves actively encouraged one another to strictly follow the lights-out schedule so that the team would be able to get ample rest and perform better in matches."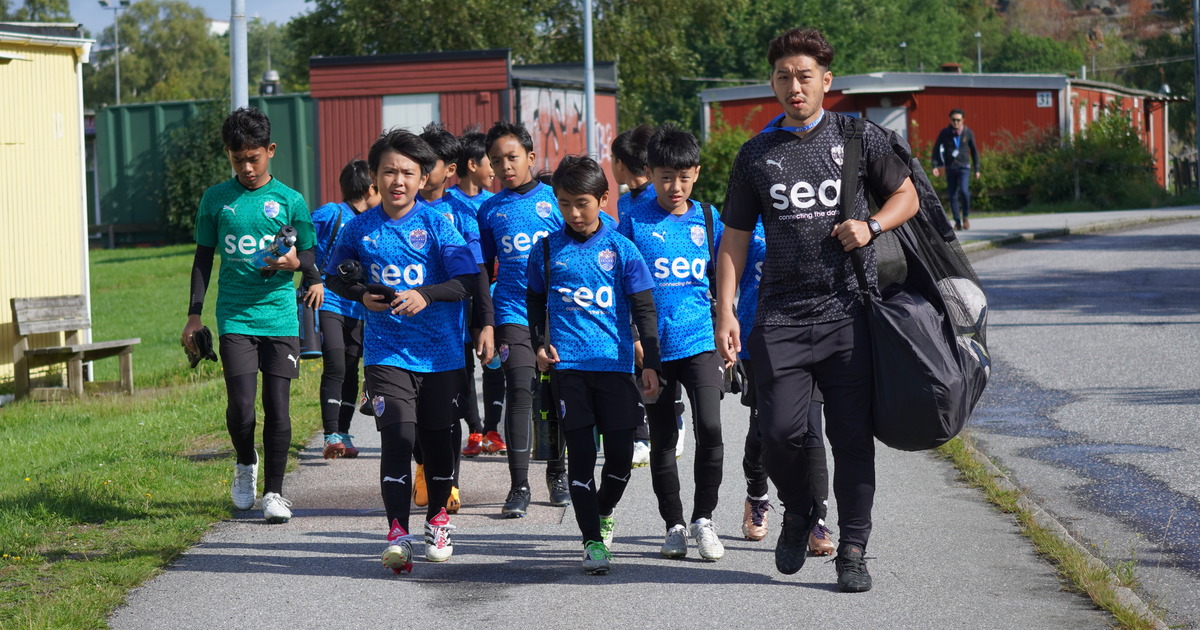 While the Gothia Cup provided a platform for the boys to grasp important football – and life – lessons, on-field memories remained top of mind. 
"Securing third place was something I didn't think we could achieve, because I was expecting to have to fight against strong teams with very big players," said Sho, who will step out with the team again when the PUMA Youth Champions League kicks off in September. 
"The entire tournament was thrilling. I enjoyed the excitement of playing in front of larger crowds. And I'm really proud of how, as a team, we fought for each other and managed to play to our style and even achieve results."
MORE FROM LION CITY SAILORS: