More often than not, in a successful sports team there is a 'team behind the team'.
In Below the Deck, we take an in-depth look into the stories of our Sailors' backroom staff – the Sailors' often unseen, unsung heroes.
First up in this series is Daniel Lau, the club's new data analyst.
"I'm one of the lucky ones who can happily tell my family and friends 'I love my job!'" proclaimed a beaming Daniel Lau.
After all, while Daniel only joined the Lion City Sailors as a data analyst barely 10 months ago, he is already having the time of his life.
His main job scope as a data analyst is talent identification (ID) – this often means scouring through various scouting databases, analysing statistics, and watching match videos to uncover 'the next good signing'.
"I look through scouting platforms for information on players, collate the relevant statistics from the past few seasons, and use them to compare with hundreds of other players that are recommended to us to see who really stands out," he explained.
Well-known in the Singapore football fraternity as a fervent fan of Home United – the previous iteration of the Sailors, before the club was privatised – the job opportunity was a dream come true for Daniel.
The 27-year-old remembers falling in love with the club in 2002 after catching them in action on television. He was particularly enthralled by deadly striker Egmar Goncalves, who scored 238 goals in all domestic competitions during the 11 years he spent at the club.
Daniel finally watched the club play live for the first time in 2004, when his father brought him to Bishan Stadium for their match against Tampines Rovers.
The match, which finished 2-1 in favour of the home side, only reinforced Daniel's love for the club, and he continued making frequent appearances at Bishan Stadium thereafter.
"Bishan Stadium was walking distance from my house, so I would regularly travel down to catch the games," Daniel recalled. "I soon made friends with many other fellow fans at the stadium, and that helped to cement my status as a lifelong supporter of the club."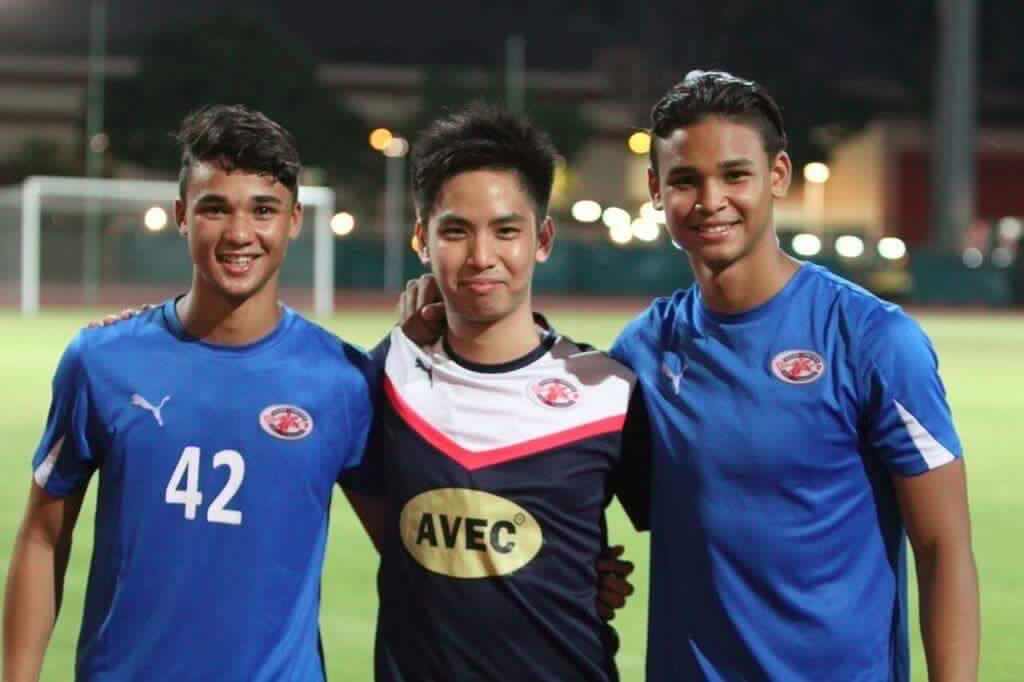 As such, Daniel was naturally excited to be given the opportunity to work at the club that he had been supporting since he was nine.
The only problem? Apart from a university module which had elements of grassroots coaching, Daniel had next to zero knowledge in terms of working in the world of football.
That is why Daniel was genuinely surprised when club general manager Badri Ghent approached him in April to offer him this role – nine months after graduating with a Bachelors in Biological Sciences at Nanyang Technological University (NTU) – and he candidly admitted that he had reservations about accepting the job at first.
"I graduated last year, but only began my job-hunt proper at the start of 2020," the 27-year-old recalled. "I went to a few interviews related to my course, be it for a lab technician or clinic research coordinator but didn't get accepted for any. The (COVID-19) pandemic made the job search even tougher.
"At that time, I was just touching base with people at the club, just for meals and to chit-chat – things I normally do. That was when I was told about this temporary opening for three months where they wanted someone who is able to analyse players to help with their future (player) acquisitions.
"I was a bit apprehensive initially because I never did anything related to football through my academic ladder. Everything was all about science. In my course, we study statistics and informatics – that's probably the only aspect that can be applied to football."
Despite Daniel's reservations about his qualifications for the job, his love and passion for the club meant he simply could not say no to this golden opportunity, and he eventually got appointed as a data analyst after going through the relevant interviews.
"Every year since I was in Primary School till today, I've always wanted to see this club achieve success," he shared. "So, when the opportunity came, it was a no-brainer for me to take it up.
"But I told Badri up front that I cannot promise immediate results in this area due to my lack of experience. What I can promise him, however, is that I want the Sailors to be successful, and I'll give my all in my role."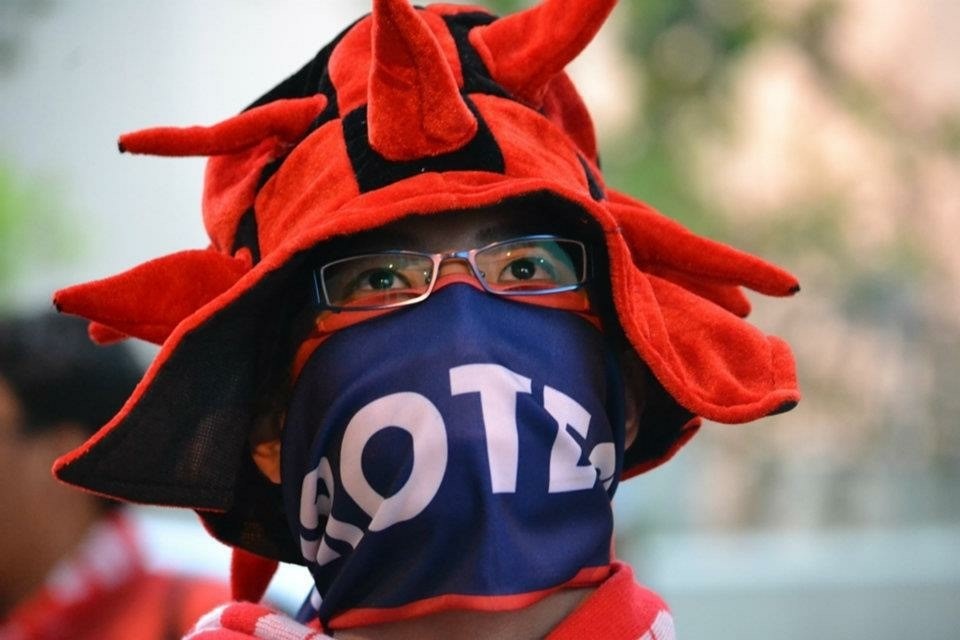 Given that he was venturing into uncharted territory, Daniel understandably struggled with self-doubt at the start.
"I'm given resources to work with, for example, with scouting platforms like Wyscout and Instat where there are a lot of compiled clips of players," Daniel elaborated. "There are also players who are recommended by certain contacts or agents. So I'm looking at a lot of football matches and numbers.
"Numbers can tell you if certain things are good or bad, but they don't tell you other subtle nuances that you can only get from watching a game or a footballer play live.
"So, sometimes I would see someone who appears good to me in the clips, but I would hesitate to present these clips to the coaches because I'm not sure if they would agree with my assessment. Looking at clips can tell you a lot, but it's a different story trying to infer what it means."
However, with reassurances from Badri and Sailors head coach Aurelio Vidmar, Daniel began to gain confidence and soon grew into the role.
"They explained to me that you can present the same player to 15 people, and everyone will still have different opinions of that player," he said. "Given the acknowledgement of subjectivity, I grew more confident and accustomed to what I was doing."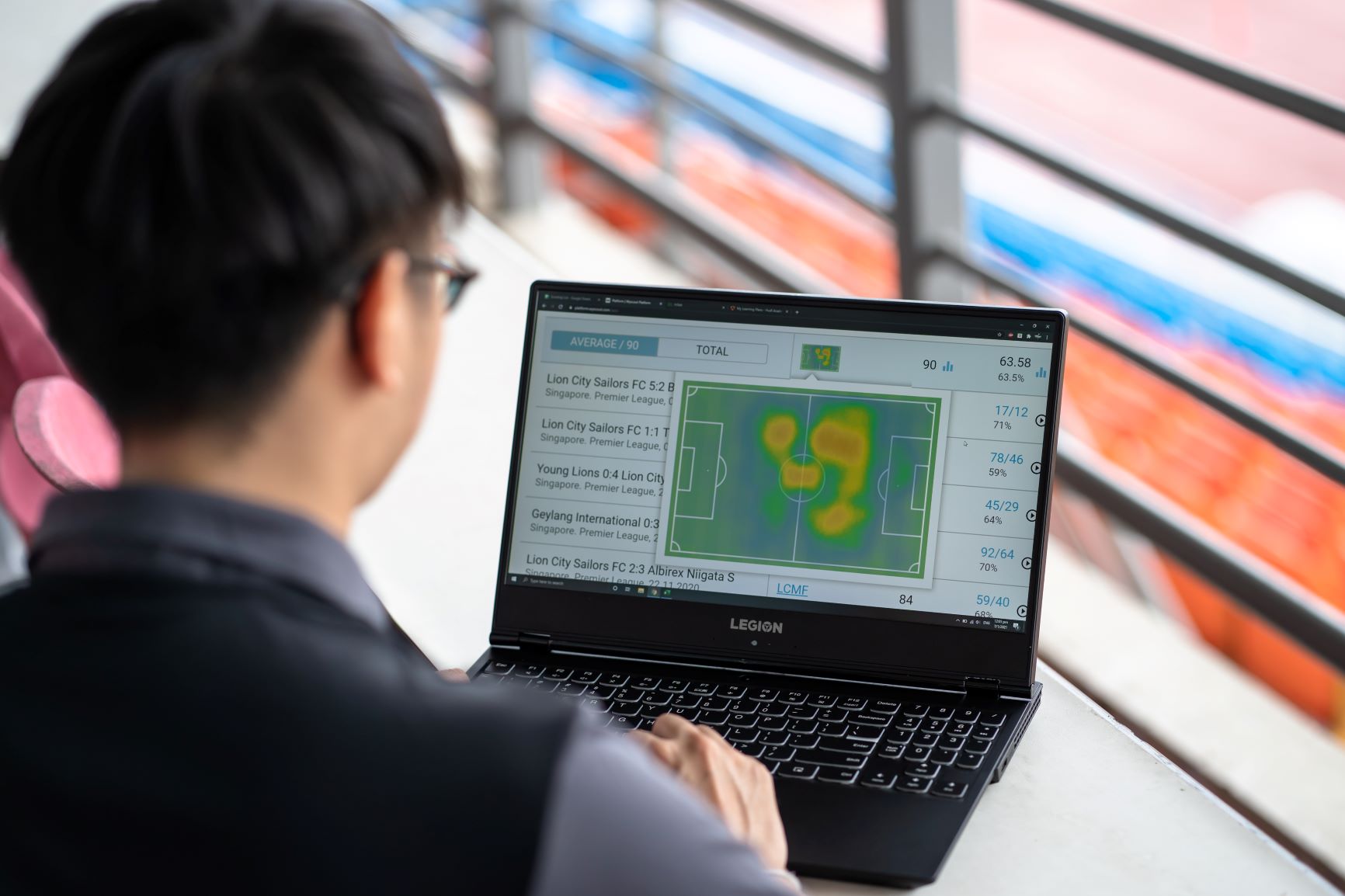 This pushed Daniel to take it upon himself to refine the analysis framework that he was initially given, and he added to his analysis various other elements that he thought were related to a player's attributes.
"I was initially given players in the form of a list, with just their names and the clubs they play for. From there, I would add my comments, like their pros, cons and my final verdict," he revealed. "But I'm a very numbers person due to the course I studied, so I couldn't live with just that.
"So, I added statistics to the entire Excel worksheet that fit my personal view of how a player should be analysed. I added a lot of things related to numbers that may be confusing to a layman, but is something I fully understand and needed to create a formula to rank who is best.
"That way, we can properly do the comparison between these players and our existing players, to see where the potential signing will stand in our current squad."
The initial groundwork came into good stead as he was tasked to make recommendations for possible signings during the mid-season transfer window to replace striker Andrew Pengelly, who had returned to Australia.
After shortlisting a number of players, Daniel had lengthy discussions with Aurelio to rank their top few candidates. While some suggestions did not work out, the club did manage to land proven goalscorer Stipe Plazibat from Hougang United thanks to valuable input from Daniel.
That transfer has since paid handsome dividends, with the Croatian hotshot finishing top scorer of the Singapore Premier League (SPL) with 14 goals.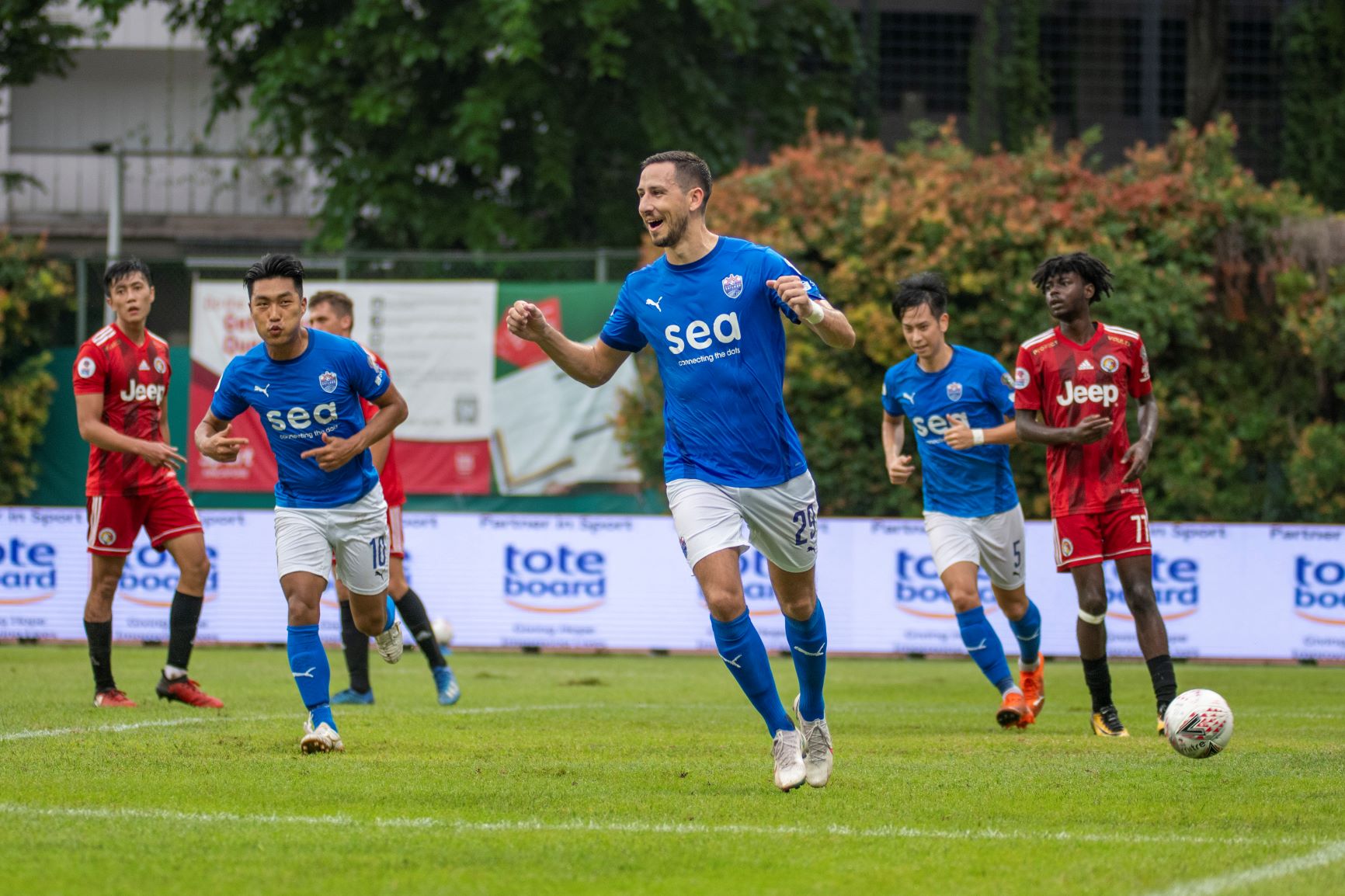 Daniel, however, prefers to play down his involvement in the signing of Stipe.
"As I mentioned earlier, I knew whatever I recommended was not going to be 100 per cent rubber stamped by Aurelio," he said. "We did disagree on a couple of players, but we made sure to be in line with each other for the ranking of the players on the final list.
"There are some player recommendations that didn't work out…but we're still striving to look for targets so that we can immediately get to work on signing them once the (Covid-19) restrictions are eased."
Nonetheless, the successful recruitment of Stipe gave Daniel a confidence boost.
"It felt validating, because it took a consensus to get him (Stipe) on board, and we were confident that he would deliver," said Daniel. "To see that play out on the pitch really gave me confidence, especially in terms of the direction the club is heading recruitment-wise. It's just a pity he got injured midway through!"
Daniel's steadfastness and strong work ethic in his field of work did not go unnoticed, and he was appointed to the role on a permanent basis in July.
He has since decided to take on more responsibilities at the club to develop himself further in this role. This included taking up the relevant accreditations to boost his credentials and qualifications as a data analyst.
For example, he took up online courses with the Professional Football Scouts Association (PFSA) based in England, and has already attained his Level 1 Talent ID and Level 1 Technical Scouting badges.
He also took it upon himself to complete a Level 1 Opposition Analysis Course in order to assist the team in that aspect.
"For Talent ID, I just watch the content and clear all episodes. For Technical Scouting, there's an assessment to sit for and you need to get 80 per cent overall to pass," he shared.
"I had already planned to do these after my first few months in. To me, getting accredited is a requirement even though the club did not make it compulsory. I came in with zero knowledge of football in terms of technicalities, with no coaching certification and with no sports science background.
"I want to be able to make my case for certain players and have the accreditation to back my views. Otherwise, I'll still be considered a layman and someone who's looking in from the outside."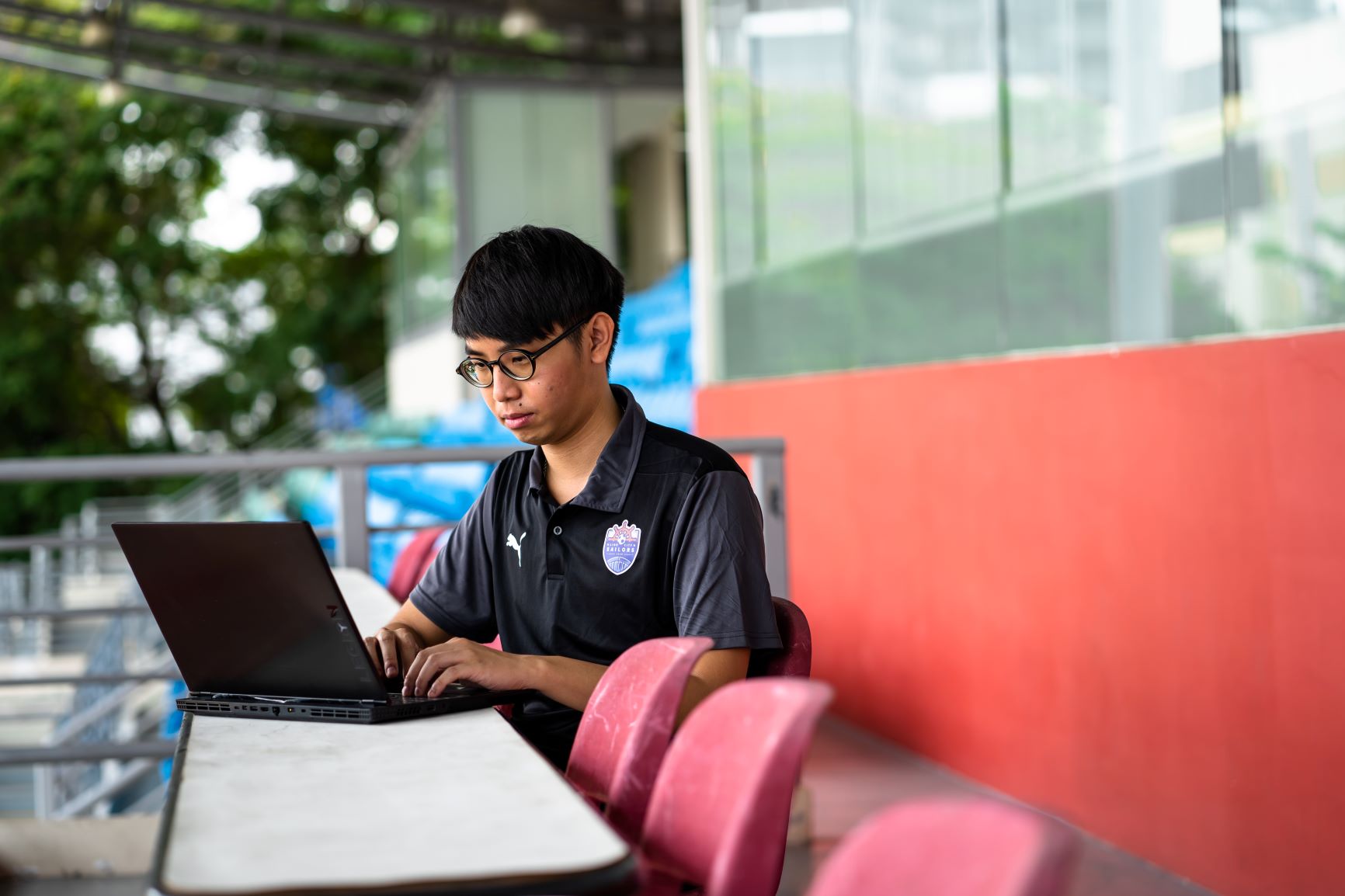 Given that not many SPL clubs employ a specialist data analyst at the moment, Daniel says he does feel the pressure that comes with being a trailblazer of sorts in this aspect.
"What I or the club is doing is something typical of a top or at least middle-tier European leagues, but it's so uncommon here," he mused. "If we want Singapore football to go on the path of becoming remotely competitive, this is the bare minimum that we need to achieve.
"We've made good progress since April in terms of developing a framework for talent ID, but it's definitely not the gold standard yet. I relish this challenge to develop it further and I'm confident that we can see the fruits of success in the long run. I feel honoured but also pressured as I want to set the best standard for the club I'm representing now."
It has thus far been a surreal journey for Daniel, who is now living the dream by working for the club he loves so dearly. And there is nothing in the world he would trade this opportunity for.
"This is the first job in my life that I don't drag my feet to work. Every morning I wake up looking forward to seeing where my numbers will take me," Daniel declared. "My previous internship or part-time stints were pleasant, but it still involved a certain amount of feet-dragging.
"Football is something that I watch at every opportunity – it's a passion. Sometimes, when I feel like I want to scout a certain player, I'll willingly do it whatever the day and time – be it on the weekends, or when I'm playing games, or just surfing the Internet.
"As of now, I'm exceeding myself and doing things that I didn't know I could do. The most fulfilling thing is that I'm now directly involved in contributing to the club's success, and I'm really appreciative that they were willing to take me in despite my lack of experience."
With a season's experience under his belt, a focused Daniel has set himself a clear goal of what he wants to achieve at this club.
"The measure of success is to find a player which I rate very highly and is in line with the coaching team's thinking, and to then see him succeed at the club should we go on to acquire him," he said.
"I want to play a part in acquiring a player that will make tongues wag – players of the calibre of Frederic Mendy, Valery Hiek and Kenji Arai. The primary goal is to be part of a team that wins the league title. Since I was in Primary School, the title has eluded us and it's been 17 seasons now. We've been known as a team who does well in AFC competitions, but we've done nothing domestically that correlates. I want this club to be competitive on all fronts."
For now, though, he does not want to make overpromises, although he guarantees that he will strive to do his best every single day at work.
"When I was a fan, I always set high standards for the team – be it the players, administration or technical team. I expected nothing but the best. So now that I'm in the team, it's only fair that I expect the same from myself," he summed up.
MORE FROM LION CITY SAILORS: